College Football Odds, Picks: Week 6's Biggest Stat Discrepancies, Including BYU vs. Notre Dame & More
Credit:
Michael Reaves/Getty Images. Pictured: The Notre Dame Fighting Irish football team.
The Week 6 college football slate features a number of statistical discrepancies for categories that are key to covering the spread.
This week's slate features a number of intriguing matchups, including BYU vs. Notre Dame, Washington State vs. USC and Western Kentucky vs. UTSA.
Each of these games features major statistical discrepancies between the two combatants in several key statistics like Success Rate, Havoc, Finishing Drives and more.
Check out three key discrepancies for Week 6 below.
---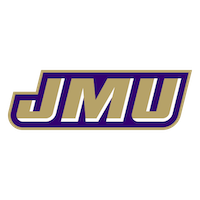 James Madison at Arkansas State
James Madison Defensive Havoc, 1st · Arkansas State Offensive Havoc Allowed, 120th
Arkansas State Defensive Havoc, 5th · James Madison Offensive Havoc Allowed, 55th
If there's one game slated to have plenty of chaos, look no further than a Sun Belt matchup between two teams that are undefeated against the spread.
James Madison is the top Havoc defense in the country with a huge portion coming from 39 tackles for loss (per SportSource Analytics) and six forced fumbles.
That will be an issue for an Arkansas State defense that ranks 120th in Havoc Allowed. The poor ranking by the Red Wolves derives from a dead-last ranking in tackles for loss allowed, signaling that James Madison will be in the Arkansas State backfield the entire evening.
The good news for head coach Butch Jones is that the home team may have the same advantage in Jonesboro. Arkansas State has even more tackles for loss on defense than the Dukes. James Madison has allowed fewer tackles for loss — just 23 on the season — but will still have to contend with a defense that blasts offensive lines. The Dukes have been careless handling the ball with six fumbles this season.
Havoc will play a huge role in giving one of these teams its first loss against the spread. With James Madison ranking 110th in pass blocking, the Red Wolves must win passing downs on both sides of the ball.
---


BYU vs. Notre Dame
Notre Dame SP+ Special Teams, 16th · BYU SP+ Special Teams, 110th
Notre Dame Defensive Finishing Drives, 116th · BYU Defensive Finishing Drives, 127th
The biggest discrepancy in the advanced analytics when the Cougars face the Fighting Irish comes on special teams.
Notre Dame comes into Week 6 with top-30 ranks in kickoff, punt and field goal efficiency, per Football Outsiders. Those numbers trump a BYU Cougars team that posts near-dead last ranks in kickoff and field goal Success Rate.
If this game comes down to special teams, the Irish have the proven track record to win in field position and Offensive Finishing Drives.
Speaking of Finishing Drives, this game will feature no resistance to drives that pass the opponent's 40-yard line.
Both Notre Dame and BYU rank in the bottom 15 of all FBS teams in defending against scoring opportunities. In 25 offensive drives to extend beyond the BYU 40, opponents have averaged 5.1 points. That number is trailed closely by the Irish defense, allowing 4.5 points on 19 opponent drives.
While Notre Dame has the clear advantage in special teams and any field goal scenarios, the better play is on an over with two defenses that have allowed every opponent to get into the end zone.
---

Washington State at USC
Washington State Havoc Allowed, 103rd · USC Defensive Havoc, 8th
Washington State Rushing Explosiveness, 11th · USC Defensive Rush Explosiveness, 115th
There may not be a more opportunistic defense than USC. The Trojans offense committed their first turnover of the season against Arizona State — a Caleb Williams interception during the third quarter of a non-covering win. The Trojans still lead the nation in Turnover Margin.
Defensive coordinator Alex Grinch is most pleased with high rankings in pass breakups, tackles for loss and forced fumbles. The Washington State offense may assist in those departments this week. Incarnate Word transfer quarterback Cam Ward has been careless with the ball, recording a fumble and seven interceptions through five games.
If there's an advantage for offensive coordinator Eric Morris, it has been the Cougars' explosive gains on the ground. Nakia Watson has been electric in 61 rushing attempts, recording 20 missed tackles and an average of 3.4 yards after contact. The Trojans have allowed nine rushing attempts to go over 20 yards this season, placing the USC defense near the bottom in defending the big run.
Washington State is a pass first team, but to avoid mistakes and attack the fledgling part of the USC defense, there should be an increase in Cougar rushing attempts.
---


Western Kentucky at UTSA
Western Kentucky Passing Success Rate, 3rd · UTSA Coverage, 106th
UTSA Passing Downs Explosiveness, 19th · Western Kentucky Defensive Passing Downs Explosiveness, 82nd
The book is out on the UTSA Roadrunners defense, as Middle Tennessee attempted three times as many passing plays as rush attempts. The Roadrunners have had a severe drop in defensive production from a season ago, now ranking 89th in Havoc and 106th in pass coverage.
Middle Tennessee was incapable of taking advantage in scoring opportunities, but Western Kentucky has the third-highest number in Passing Success Rate. Considering UTSA doesn't put pressure on opposing quarterbacks, this could be a fantasy QB1 window for Austin Reed.
The Roadrunners dismantled the Blue Raiders on passing downs, adding to their top-20 rank in explosiveness. The top three targets in De'Corian Clark, Joshua Cephus and Zakhari Franklin all possess a mark over 2.0 in terms of yards per route run, which is the key to being an explosive wide receiver.
Western Kentucky is just outside mid-FBS in limiting explosiveness in known passing downs. Look for Frank Harris to have an answer in third-and-long situations to combat a Western Kentucky offense that will find plenty of success through the air.
How would you rate this article?
This site contains commercial content. We may be compensated for the links provided on this page. The content on this page is for informational purposes only. Action Network makes no representation or warranty as to the accuracy of the information given or the outcome of any game or event.