Which College Football Team Sees Biggest Boost From Home-Field Advantage?
Credit:
Carmen Mandato/Getty Images. Pictured: The Tennessee Volunteers and fans.
Don't look now, folks, but college football is just around the corner. After a chaotic 2020 season, it looks like — knock on wood — we will have a return to normalcy this season. That means packed stadiums and electric atmospheres.
In my opinion, there's nothing better than the pageantry of college football. After a year of watching sports in empty venues, no sport will benefit from the return of fans and full stadiums more than college football.
Every college football fan will have a different opinion on which school boasts the best game-day experience in the country. I went to Penn State, so I believe there's no better atmosphere than Beaver Stadium during a "white out." LSU fans certainly have a great argument in Death Valley at night. Others would claim Texas A&M, Clemson, Wisconsin, Florida, Alabama, or any other school in the nation.
A few weeks ago, Collin Wilson wrote a tremendous piece about how he factors home-field advantage into his power rankings. It highlighted the teams that overperform expectations at home, and it got me thinking… which teams need home-field advantage the most?
In this piece, I will not just look at home performance, but instead focus on the difference between how a team performs at home compared to on the road. Some teams might not be thought of as "great" at home, but they're still significantly better there than they are on the road.
Sure, Alabama has been great at Bryant-Denny Stadium, going 70-5 (93.3%) at home since 2010. But the Tide are also 41-6 (87.2%) in away games, so home-field advantage has only boosted their winning percentage by 6.1%. They're great at home, but they're great everywhere.
I wanted to dive into which schools truly benefit the most from being at their home stadium and receive the largest boost to their winning percentage when they play in those friendly confines.
I looked back at each team's home and away splits since 2010 (obviously 2020 might have some abnormalities) to find out which team truly has the best home-field advantage compared to how they fare on the road.
So, who should be the most excited for the return to their normal "Home Sweet Home" atmosphere?
Home: 16-2 (88.9%) · Away: 6-10 (37.5%) · Difference: 51.4%
The Liberty Flames would have finished first by a large margin, but I decided not to count them, given they have only been an FBS member for three seasons.
Since 2018, the Flames have gone of pristine 16-2 at Williams Stadium, including a perfect 6-0 last season in the second year under Hugh Freeze.
Granted, Liberty has only ever played one Power Five team at home — a loss to Syracuse in 2019 — but it is still impressive nonetheless.
While I'm not counting it here, Liberty should have a very good team again this season and is worth keeping an eye on when it's at home with splits this dramatic.
Home: 30-9 (76.9%) · Away: 18-30 (37.5%) · Difference: 39.4%
Just as everybody expected, the best home-field advantage belongs to the Georgia Southern Eagles.
Now, this is another team that has been an FBS team for only seven seasons, but we'll still count them.
Since joining the Sun Belt Conference in 2014, the Eagles have gone 30-9 at Paulson Stadium. They started 10-1 at home in their first two seasons under Willie Fritz and have gone 16-3 in Statesboro in the last three seasons under Chad Lunsford.
---
---
Home: 44-31 (58.7%) · Away: 11-44 (20.0%) · Difference: 38.7%
I have never exactly thought of Charlottesville, Virginia, as the best home field in college football, but Virginia earned the top Power Five spot, so congratulations Cavaliers fans!
Unfortunately for Virginia, this ranking is more due to its struggles on the road than an overly dominant home record. With just a 20% winning percentage on the road, Kansas is the only Power Five school with a worse record in away games.
Overall, only Texas State, UConn, UTEP, UNLV, New Mexico State, UMass and Kansas have been worse on the road since 2010. So yes, Scott Stadium is a huge boost to Virginia and gives it a big advantage compared to its away games.
Home: 46-31 (59.7%) · Away: 12-39 (23.5%) · Difference: 36.2%
I'm sure you assumed an SEC school would have been one of the best home-field advantages in college football, but did you expect it to be Kentucky?
Similar to Virginia, the Wildcats have won just 59.7% of their games at Kroger Field, but away from Lexington, they have managed just a 23.5% winning percentage.
Things look like they're starting to turn around under Mark Stoops, though and he's raising both their home and road records.
In the last four seasons, Kentucky has won 70.4% of its home games and 42.1% of its away games.
Home: 48-17 (73.9%) · Away: 24-37 (39.3%) · Difference: 34.6%
Falcon Stadium has the second-highest elevation point in the FBS at 6,621 feet (trailing only Wyoming), and Air Force has won just under 74% of its games in Colorado Springs.
Trying to defend a triple-option offense that rarely throws the ball and constantly keeps the clock moving cannot be easy to defend in the high elevation.
While Navy has the best winning percentage of any service academy since 2010, Air Force has the best home winning rate. Troy Calhoun has been at the helm for the Falcons since 2007 and keeps his team very difficult to beat at home.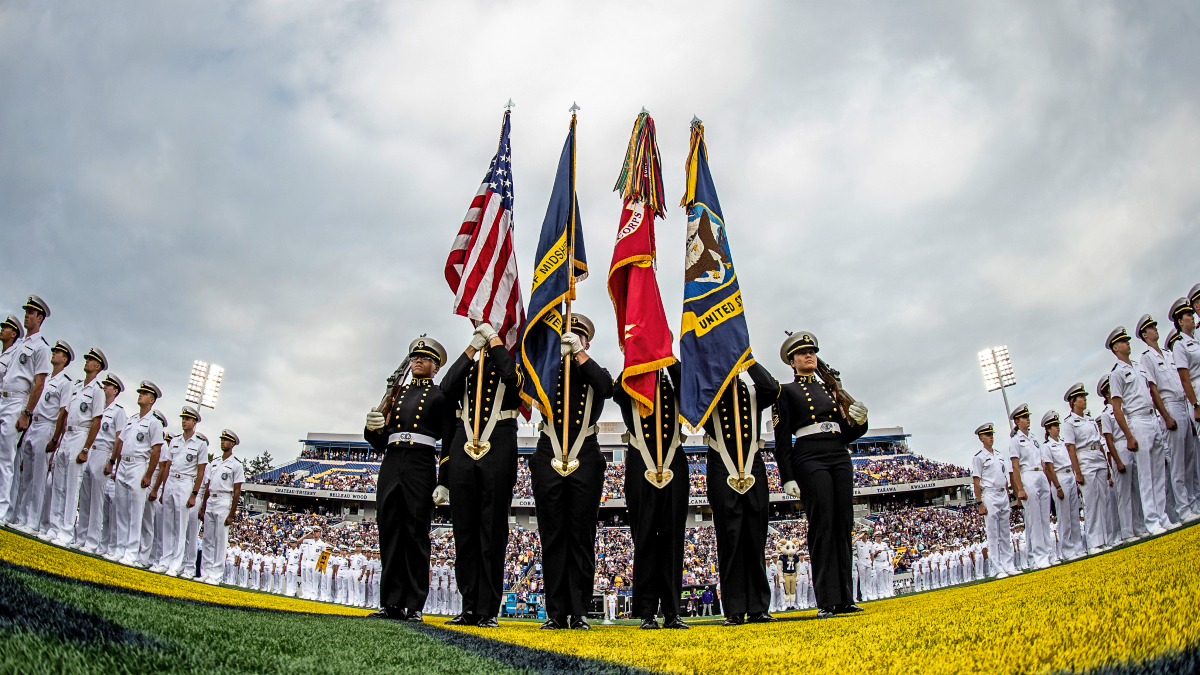 Home: 40-24 (62.5%) · Away: 15-38 (28.3%) · Difference: 34.2%
Another service academy makes the list with the Army Black Knights. Army has just a 0.4% difference between its home and road splits compared to Air Force.
The Black Knights are about 10% worse both at home and on the road than their Commander-in-Chief's Trophy rivals. It's easy to understand why the Black Knights would play much better at Michie Stadium with the pageantry that takes place at West Point and with their fellow Cadets in the crowd.
Similar to Kentucky, Army has had its percentages boosted on both sides with the recent success under Jeff Monken.
Home: 62-16 (79.5%) · Away: 22-26 (45.8%) · Difference: 33.7%
Finally, a team that you might have expected to be on this list.
Jordan-Hare Stadium is one of the best game-day environments in college football with over 87,000 Tiger fans packed in. It's no surprise Auburn has won nearly 80% of its home games since 2010.
Meanwhile, playing in the SEC West, it's also not surprising the Tigers have won just 45% of their games on the road.
In 2021, they make trips to State College, Baton Rouge, and College Station, so these splits aren't likely to get any better.
Home: 49-14 (77.8%) · Away: 30-37 (44.8%) · Difference: 33.0%
From Hugh Freeze to Gus Malzahn to Bryan Harsin to Blake Anderson, Arkansas State has quietly had one of the most consistent programs in the Sun Belt.
The Red Wolves had a winning record for nine straight years prior to 2020. A large reason for that success is the fact they have lost just 14 games at Centennial Bank Stadium since 2010.
---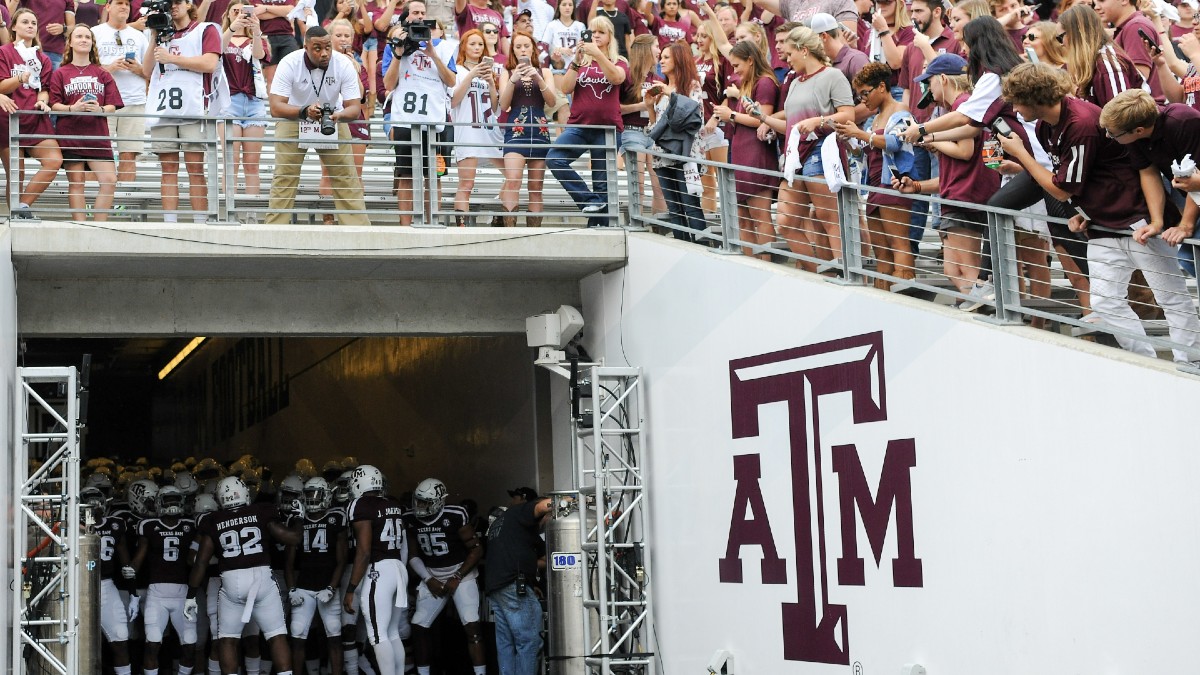 What is Home-Field Advantage Worth in 2021?
---
Home: 49-18 (73.1%) · Away: 23-33 (41.1%) · Difference: 32.0%
Known as one of the best party schools in the country, it isn't shocking that Sun Devil Stadium gets wild on Saturdays.
Once the home to the Arizona Cardinals as well as the Fiesta Bowl and Cactus Bowl, Arizona State has boosted its win percentage by 32% when playing in the desert.
Home: 45-32 (58.4%) · Away: 13-35 (27.1%) · Difference: 31.1%
It might not be 1998 anymore, but Neyland Stadium remains one of the largest and loudest college football homes in the country. With a capacity of 102,000, Neyland is the fifth-largest stadium in the nation.
The Vols have won just 58.4% at home since 2010, but that has given them a 31.1% boost when good ol' Rocky Top (woo!) is blasting through Knoxville.
Home: 32-18 (64.0%) · Away: 19-38 (33.3%) · Difference: 30.7%
UAB has gotten a 30.7% bump in its winning percentage at home since 2010. But that home was Legion Field, and "The Old Gray Lady" will no longer be the Blazers' home beginning in 2021.
This fall, UAB will open the brand new Protective Stadium. It has put together four straight winning seasons under Bill Clark, and hopefully for the Blazers, their home field advantage will continue in the new stadium.
Other Notes
It makes sense that teams perform much better in their home stadium. Of the 130 teams in the FBS, 129 of them have a better winning percentage at home.
The only team in the FBS has that has performed better in away games is Northwestern. Since 2010, the Wildcats have won 57.8% of their games at home and 59.3% of their games on the road.
Five of the top 10 are Group of Five teams, and the other half come from Power Five conferences. Three SEC teams, one Pac-12 and one ACC team rank in the top 10 with Kentucky leading the SEC, Virginia topping the ACC and Arizona State ranking the highest in the Pac-12.
The top home-field advantage for a Big Ten school is Michigan, which owns a 25.2% increase at home, followed closely by Penn State, which receives a 24% boost at Beaver Stadium.
The leading Big 12 increase goes to Baylor at 25.9% at home. The second-highest boost in the Big 12 actually belongs to Kansas with 24%, thanks to its abysmal 3.5% (2-56) winning percentage on the road that rises to 27.5% (19-50) when at home.
While Norman, Oklahoma, has always provided a great environment for the Sooners, it has only boosted their winning percentage 2.1%, the second-lowest in the entire country. They have still won a fantastic 86.4% of their home games, but they've won 84.3% of them on the road as well.
Similar to Alabama (6.1%) and Ohio State (10%), which are both low despite being tied for the best home winning percentage in the country (with Clemson, 19.7%). It's hard to receive much of an "advantage" at home when teams win everywhere they travel.
Average Home vs. Away Difference by Conference
Independents: 27.79%
SEC: 22.87%
Mountain West: 22.5%
Sun Belt: 22.16%
Pac-12: 20.77%
C-USA: 20.15%
AAC: 20.12%
MAC: 18.48%
ACC: 17.28%
Big Ten: 15.27%
Big 12: 13.36%
I decided to focus mostly on the difference in winning percentages at home compared to on the road because against-the-spread numbers could indicate either a team performing better at home or just being overrated or underrated in certain situations.
But from a betting perspective, it's important to note which teams tend to be overvalued or undervalued when betting them at home vs. on the road.
Best Home-Field Differences Against the Spread Since 2010
Worst Home-Field Differences Against the Spread Since 2010
How would you rate this article?
This site contains commercial content. We may be compensated for the links provided on this page. The content on this page is for informational purposes only. Action Network makes no representation or warranty as to the accuracy of the information given or the outcome of any game or event.