Clemson vs NC State Odds, Picks, Predictions: How We're Betting Saturday's Spread & Over/Under
Credit:
Lance King/Getty Images. Pictured: The NC State Wolfpack.
The Clemson Tigers host the NC State Wolfpack in a game that could go a long way in the race for the ACC and College Football Playoff.
We polled out staff to see how they're betting the spread and over/under in Saturday's top-10 matchup.
Check out spread, total, first-half and prop bets for Clemson vs. NC State below.
Clemson vs NC State Odds
Clemson Odds
Spread
Total
Moneyline

-6.5

-110

45.5

-110o / -110u

+200
NC State Odds
Spread
Total
Moneyline

+6.5

-110

45.5

-110o / -110u

-250

By Dan Keegan
The marquee game of the week takes us to Clemson for a critical matchup in the ACC Atlantic Division. All four of the ACC's 4-0 teams reside in the Atlantic, but this game pits the preseason favorites, the two best defenses and a pair of star quarterbacks against each other.
NC State and Clemson both have unblemished records and quarterbacks with nice counting stats but maybe some disappointing underlying metrics that will need to improve if they hope to achieve their preseason goals.
Clemson returns home after a double-overtime win over Wake Forest — the kind of game Dabo Swinney wanted to see DJ Uiagalelei operate in and win.
DJ's improvement has been real, but the defense has not been as dominant as last year's Brent Venables-led unit. The tradeoff is probably worthwhile in the name of balanced football, as the 2021 Iowa-esque performance was not sustainable for long-term success.
The Wolfpack escaped East Carolina in their season opener and have somewhat anonymously handled their business since.
The defense is excellent, but the offense has taken a step back in some metrics like SP+ (53rd) or Beta_Rank (69th). Devin Leary is an experienced leader and has the full buy-in of his coaches and teammates; it will be crucial for him to take the offense a step forward in this matchup.
Weather might be a factor, as the remnants of Hurricane Ian move through the Eastern Seaboard. If there are windy and rainy conditions, that would favor the defenses and slow down these star quarterbacks.
This is a titanic game for NC State. It will look to double-down on last season's win over Clemson as it plays in the school's first-ever matchup between two top-10 teams.
Clemson, meanwhile, is looking for revenge from last season's upset — and to tie Florida State's ACC record 36-game home winning streak.
School records are on the line, and ACC Atlantic supremacy is up for grabs. This is a colossal matchup for the first weekend of October; Saturday's contest will determine these two teams' 2022 fates, these veteran quarterbacks' legacies, and will shape the ACC race.
We polled 13 of our college football experts to see how they would play the biggest game of Week 5. Let's see if there's a consensus and how we can find value on Saturday night.
---
Clemson vs NC State Point Spread

NC State +7
Devin Leary, now is your time to prove you're an NFL-caliber quarterback.
There's been a slight drop-off in statistics from last season for Leary, such as his yards-per-game average dropping by 64 yards before conference play has even started. But NC State's first-ever top-10 matchup against Clemson is the perfect opportunity to shine.
Since America likely last saw Clemson's defense on the national stage strangling Georgia Tech in Week 1, the Tigers' secondary has been a bit of a liability. In the last three games (which includes Furman), Clemson has allowed allowing 301 yards passing per game. The Tigers are only middle-of-the-pack in Passing Success on defense, ranking 53rd.
A key area where Clemson's defense typically dominates is at the line of scrimmage. The Tigers rank sixth and ninth in Havoc and pass rush, respectively, and they sacked Sam Hartman three times last week.
NC State's offensive line, however, happens to be one of its strengths. Leary has been sacked just four times this year, and the Wolfpack rank sixth in pass blocking.
This game will likely come down to how well DJ Uiagalelei plays. The Clemson quarterback has been inconsistent throughout his career, but he's already passed for over 1,000 yards and 10 scores with just one pick through four games. His weight loss before the season has also made him a more dangerous runner.
The Wolfpack defense has given up just 179.8 passing yards per game, while picking off an ACC-best seven passes. It also held a good Texas Tech offense to only 14 points and its lowest yardage output of the season by 126 yards.
Death Valley is a tough place to play, but weather shouldn't be an issue. Uiagalelei had one of his best career games last week against Wake Forest, but he needs to show more before he can be fully trusted.
I expect Clemson to get out to an early lead and let running back Will Shipley shoulder the offensive load before Leary hits a big pass play in the final minutes for a backdoor cover.

Staff Pick: NC State +7
---
Clemson vs NC State Over/Under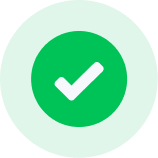 Over 40
Clemson quarterback DJ Uiagalelei is off to a fantastic start this season after what could be categorized as a problematic season at best in 2021. In just four games this year, Uiagalelei has already surpassed his touchdown total from last season, tossing 10 touchdowns to just nine in 13 games last season.
Even Uiagalelei's harshest critics, myself included, were left eating crow after last week's outstanding double-overtime win over Wake Forest.
There are a variety of theories behind the season-over-season improvement, and you can point to an improved line, a better wide receiver corps and Uiagalelei's slimmed-down physique.
The fact of the matter is that the box scores never lie. This season, they tell a tale of a young man who is playing excellent football, completing 64.3% of his passes for a Tiger team that ranks 13th nationally in scoring offense with an average of 43.8 points per game.
A matured Uiagalelei and the Tiger offense will be ready for an NC State defense that ranks tied for eighth in the country in scoring defense, giving up only 11.8 points per game.
The Wolfpack are a venerable squad, but if we take a look under the hood of the defense, things might be a touch overstated.
In two of its four games, NC State was fortunate enough to face FCS Charleston Southern (4-6 in 2021) and FBS laggard UConn (1-11 in 2021) and allowed a combined 13 points in the two contests.
With Uiagalelei coming off of last week's five-touchdown performance in which he got sharper as the game progressed, this looks to be the toughest spot of the season for the Wolfpack.
At the time of publishing, the National Weather Service (NWS) radar is showing Hurricane Ian — now a Category 1 hurricane — making its way up the Atlantic coast. As originally predicted, Hurricane Ian was supposed to take a more northward route from Cuba and likely contributed to downward movement in the total as heavy residual rain and winds were expected in Clemson.
At kickoff, the NWS is now predicting excellent football weather with a 10% chance of precipitation and winds of less than five miles per hour after Ian's quicker-than-expected eastward turn.
Look for Uiagalelei to continue his redemption tour on Saturday night against an NC State defense that hasn't been fully battle-tested. On the other side of the ball, Clemson doesn't look to be as stout as years' past without former defensive coordinator Brent Venables.
Clemson missed the bulk of the precipitation that Hurricane Ian was supposed to bring, so now the impetus will be on Uiagalelei to make it rain.
---
By CJ Vogel
Like most who have watched Clemson, I do not hold a lot of confidence in the Tigers' ability to move the ball and score points effectively. However, there's reason to believe points will come this Saturday in Death Valley.
Clemson currently is tied for the top spot in the country in red zone efficiency. With 24 trips into the red zone this season, the Tigers have scored on every trip, with 75% of their red-zone visits resulting in six points being put on the board.
Say what you will about DJ Uiagalelei, but the fact of the matter is when it's time to get into the end zone, the Clemson offense finds a way.
While both defenses are generating the pregame buzz, and deservedly so, it's worth noting that the two teams have combined for just 10 sacks allowed through eight games this season. Should protection show up again this weekend, the opportunity for both teams to score points will be there, and in a rivalry game like this, field goals are not going to be the path to victory.
Both offenses rank inside the top 30 in third-down efficiency with Clemson up in the top 10. Sustaining drives will be a key and something I believe will be attainable for both teams.
Over it is.

Staff Pick: Over 40
---
Clemson vs NC State 1H, Props & Exotic Picks
NC State was one of my sleeper picks going into the season, as it brought back an incredible TARP rating with talent on both sides of the ball. The sad reality is that it hasn't lived up to the hype.
The offense has been especially lackluster for a team expected to be a threat for the ACC crown. Relying on slow chunks at a time with little to no explosiveness, it will be hard-pressed to find success against Clemson's defense throughout the course of a full game.
Speaking of the Clemson defense, this isn't the same unit that we've been accustomed to over the years. Usually one of the most ferocious defenses in football, this squad has been exposed through the air on the back end.
Luckily for the Tigers, this may be a run-heavy script.
NC State already has offensive struggles, and potential effects from Hurricane Ian forcing it into the run game do it no favors. The Wolfpack own below-average rushing metrics in PPA and explosiveness at one of the lower rush rates in the nation.
With NC State's offense becoming one-dimensional and Clemson still needing to prove itself as a reliable offensive threat, I'm putting my money on this being a mess of a first half.
Take the first-half under at 21 or better.

Pick: 1H Under 21.5 (Play to 21)
---
I always lick my chops when I see a plus-money bet with good value. This one jumped right out at me as I scrolled through the various books looking for another way to play my over angle that I feel is severely depressed for this prime-time game.
I'm projecting the total for this game at 53.65 points and have Clemson as 4.57-point favorites at home in death valley. There are three reasons why I feel this bet has a solid chance of cashing.
First, fallout from Hurricane Ian was originally modeled to make its way further north than the path it ultimately took. I believe the early weather predictions anchored this line too low. We should see the line move higher now that the hurricane is firmly on the Atlantic Coast and the weather forecast is calling for clear skies and no wind, sparing Clemson the brunt of the storm.
Secondly, Clemson quarterback DJ Uiagalelei has been on fire so far this season. In a dramatic turnaround from last year, Uiagalelei is again one of the hottest quarterback names in the country, completing 64.3% of his passes and averaging 258.3 yards per game.
The Tigers enter as the 13th-ranked scoring offense in the nation, putting up an impressive 43.8 points per game. This is a marked improvement from last year's offense that finished 2021 ranked 82nd in the nation in scoring offense, averaging 26.3 points per game.
Lastly, the Clemson defense hasn't shown the signs of total dominance that had been hallmarks of the program. This newfound shortcoming on defense for Clemson will be a key to the bet, and the tape is there to study after the Tigers gave up 45 points to Wake Forest last week.
Clemson finished the last six seasons in the top 20 in scoring defense but currently ranks 53rd, giving up 21.8 points per game this season.
The turnaround at quarterback for Clemson speaks volumes about the improvements Uiagalelei has made and the faith that head coach Dabo Swinney has in him. The downtick in defense so far this season creates a betting edge that favors overs and opposing team totals.
Take the plus-money offering and look for this ticket to be in the money midway through the third quarter.

Pick: Both Teams to Score 20+ (+180)
How would you rate this article?
This site contains commercial content. We may be compensated for the links provided on this page. The content on this page is for informational purposes only. Action Network makes no representation or warranty as to the accuracy of the information given or the outcome of any game or event.