2020 NFL Over/Under Win Totals: Updated Odds for Chiefs, Ravens, Every NFL Team
Credit:
Michael Reaves/Getty Images. Pictured: Lamar Jackson
Much is still to be determined as far as the landscape of the 2020 NFL season goes. Several teams are lacking a definite Week 1 starting quarterback, as — on a related note — both Tom Brady and Philip Rivers are still looking for a 2020 home (you can bet on those, by the way).
There's also, of course, the NFL Draft, which will (probably) put Joe Burrow in a Bengals uniform, among other less predictable additions.
But despite all the uncertainty, oddsmakers at PointsBet have already released projected win totals for all 32 teams, leading with the defending Super Bowl champs at 11.5.
The Chiefs are followed by their Super Bowl 54 opponents in the 49ers, as well as the Ravens, who both come in at a flat 11. The entire list is below.
---
Odds as of Monday, March 16 at 10:30 a.m. ET and via PointsBet. Get up to $25 FREE and $250 in free bets at PointsBet today or see more offers and reviews for the best online sportsbooks.
---
2020 NFL Win Totals
Arizona Cardinals
2019 Wins: 5
2020 Win Total: 6 (o-125)
Atlanta Falcons
2019 Wins: 7
2020 Win Total: 8
Baltimore Ravens
2019 Wins: 14
2020 Win Total: 11
Buffalo Bills
2019 Wins: 10
2020 Win Total: 8.5
Carolina Panthers
2019 Wins: 5
2020 Win Total: 6
Chicago Bears
2019 Wins: 8
2020 Win Total: 7.5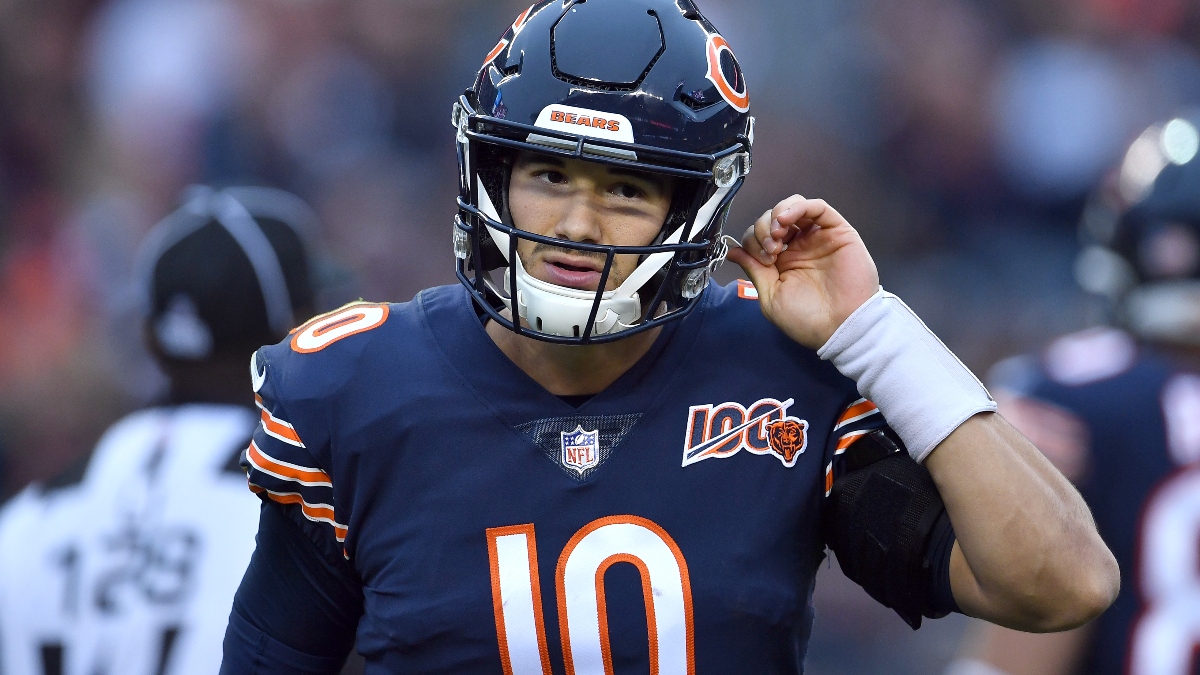 Cincinnati Bengals
2019 Wins: 2
2020 Win Total: 6
Cleveland Browns
2019 Wins: 6
2020 Win Total: 8
Dallas Cowboys
2019 Wins: 8
2020 Win Total: 9.5
Denver Broncos
2019 Wins: 7
2020 Win Total: 7
Detroit Lions
2019 Wins: 3
2020 Win Total: 6.5
Green Bay Packers
2019 Wins: 13
2020 Win Total: 9
Houston Texans
2019 Wins: 10
2020 Win Total: 8.5
Indianapolis Colts
2019 Wins: 7
2020 Win Total: 8
[In Indiana? Bet the Colts now at PointsBet. NJ and IN only.]
Jacksonville Jaguars
2019 Wins: 6
2020 Win Total: 5.5
Kansas City Chiefs
2019 Wins: 12
2020 Win Total: 11.5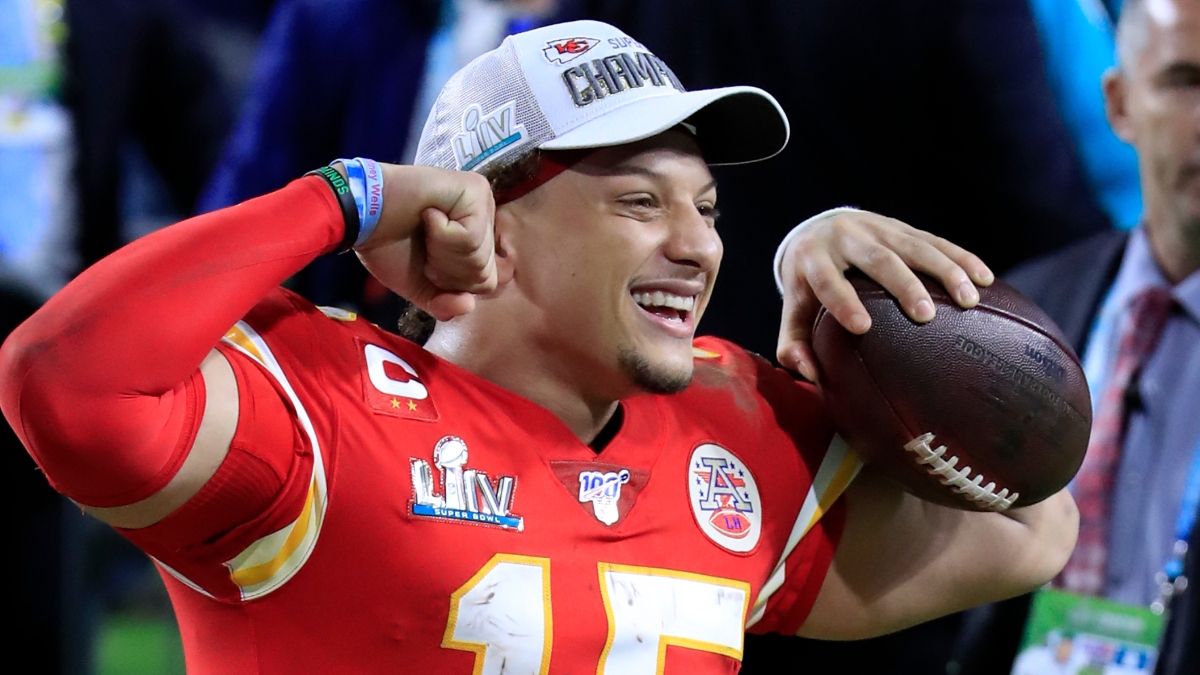 Las Vegas Raiders
2019 Wins: 7
2020 Win Total: 7
Los Angeles Chargers
2019 Wins: 5
2020 Win Total: 7.5
Los Angeles Rams
2019 Wins: 9
2020 Win Total: 9
Miami Dolphins
2019 Wins: 5
2020 Win Total: 5.5
Minnesota Vikings
2019 Wins: 10
2020 Win Total: 9
New England Patriots
2019 Wins: 12
2020 Win Total: 10.5
New Orleans Saints
2019 Wins: 13
2020 Win Total: 10.5
New York Giants
2019 Wins: 4
2020 Win Total: 6
[In New Jersey? Bet the Giants now at PointsBet. NJ and IN only.]
New York Jets
2019 Wins: 7
2020 Win Total: 6.5
[In New Jersey? Bet the Jets now at PointsBet. NJ and IN only.]
Philadelphia Eagles
2019 Wins: 9
2020 Win Total: 9.5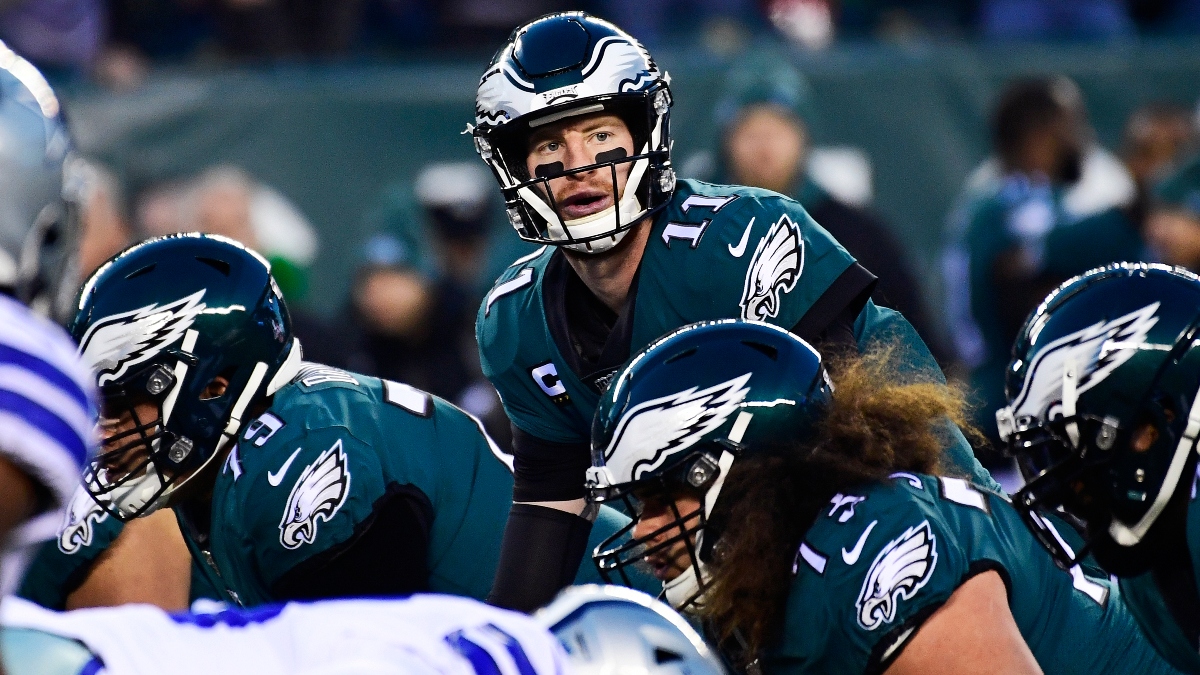 Pittsburgh Steelers
2019 Wins: 8
2020 Win Total: 9
San Francisco 49ers
2019 Wins: 13
2020 Win Total: 11
Seattle Seahawks
2019 Wins: 11
2020 Win Total: 9.5
Tampa Bay Buccaneers
2019 Wins: 7
2020 Win Total: 7.5
Tennessee Titans
2019 Wins: 9
2020 Win Total: 8.5
Washington Redskins
2019 Wins: 3
2020 Win Total: 5.5