Buy Low Sell High: NFL Week 4 BLSH Buys
Those of you who have followed me for a long time should be familiar with my weekly NFL "BLSH" (Buy Low Sell High) plays. It's a rather elementary approach to profiting from the extreme week-to-week market perception swings in a league filled with parity. The extreme popularity and magnified coverage provide a few opportunities each week to bet on the consensus overreactions influencing the market. Remember that nobody is as good or as bad as they look each Sunday, unless you are the Browns.
BLSH Criterion
A potential BLSH spot occurs when a team who lost outright (and did not cover) the previous week plays a team that won outright (and covered) the previous week.
The above minimum requirement simply provides the potential BLSH plays for that week, but it is certainly not a science as I won't play every spot. There are exceptions based on matchup intricacies, situational advantages and a number of other potential variables.
NFL Week 4 contains four potential BLSH spots, but I can only play three as of right now, since the Lions/Vikings line has yet to be released. I will evaluate once that number pops and I am able to get more clarity into the Vikings' situation under center this week.
Now, let's hold our collective noses and dive into the Week 4 BLSH plays…
---
1. Dolphins +3
The Dolphins, who lost in embarrassing fashion to the Jets last week, travel to London for their "home opener" against the Saints, who won outright as six-point underdogs against their divisional rival, Panthers. This game presents a perfect opportunity to buy low on the Dolphins in a favorable matchup against a Saints team that still has significant issues on defense.

Public perception of the Saints has flipped in just one week. I personally did not take much from their blowout win over Carolina, who simply lacked the offensive personnel to exploit the Saints' weaknesses on defense. After Kelvin Benjamin left the game with an injury in the second quarter, a hobbled Cam Newton was left without his two best receivers from a year ago, as the Panthers lost tight end Greg Olsen the week prior.

Saints Pro Bowl defensive end Cameron Jordan also dominated the struggling Panthers offensive line, but he should have a much tougher time doing so this week in a matchup with Ja'Wuan James, who PFF has rated as the sixth-best tackle in the NFL this season.

The New Orleans secondary, who I rank as one of the worst in the league, still does not have the services of top corner Delvin Breaux. Also, two of their other corners, Sterling Moore and Marshon Lattimore, who both sat last week, could miss this week as well. Even the noodle arm of Jay Cutler should take advantage of this vulnerable secondary with one of the NFL's deepest wide receiver units in Jarvis Landry, DeVante Parker, and Kenny Stills.

The Saints have been playing without both starting tackles, Zach Strief and Terron Armstead, both of whom are questionable this week. With a bye next week, I imagine the Saints will err on the side of caution with their offensive line injuries; expect Cameron Wake and company to take advantage.

Keep in mind that each team will benefit from the return of a previously suspended player. Lawrence Timmons will return for Miami, which desperately needs help at linebacker, and Willie Snead will return at wide receiver for the Saints.

If you buy into the value of prior experience in London, only the Jaguars have more experience than the Dolphins. Miami, making their fourth trip across the pond, has played in London two of the last three seasons. Conversely, the Saints have only made one trip to London, back in 2008.

I am a little fearful of Brees picking apart the subpar Miami secondary, but I think the Dolphins will generate enough pressure for me to trust the spot.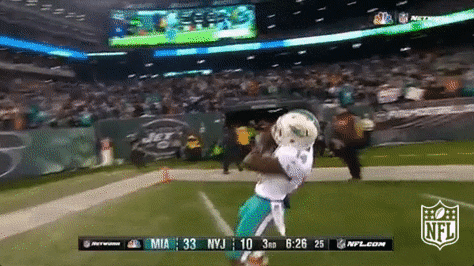 ---
2. Seahawks -13
The Seahawks, who dropped to 0-3 ATS in 2017 after a six-point road loss at Tennessee, will host the Colts, who defeated the Browns as a slight home dog last week. I think the Seahawks, itching for a spark, name it at home in primetime against a team that can't exploit their massive deficiencies along the offensive line.

For you trend players, NFL double digit underdogs, coming off of a SU win as a home underdog, are 28-54-1 (34%) ATS since 2000. I can get behind a trend like this, as it fits directly in line with the 'BLSH' premise.

Vontae Davis may return for the Colts, but even his presence can't help this horrific Colts defense. I expect Seattle to carry over the offensive momentum they built in the second half at Tennessee, especially since initial signs point to Doug Baldwin suiting up.

The Colts are also dealing with depth issues at wide receiver, as both Kamar Aiken and Chester Rogers remain questionable.

Colts center Ryan Kelly returned to practice, but is not expected to play this week. The Colts offensive line has not graded out well without Kelly, the group's leader and play caller, despite having back-to-back favorable matchups against a banged up Cardinals squad and the Browns. I think it gets much worse this week without their starting center, who did not allow a sack in 16 games last season.

Jacoby Brissett has been a substantial upgrade over Scott Tolzien for a Colts team looking for a fill in for Andrew Luck. However, I expect Brissett, who has no experience in this type of environment, to really struggle this week. In fact, Brissett has actually never started an NFL road game in his career. Seattle's defense, coming off of an embarrassing performance, must be salivating at the chance to play a quarterback making his first road start at night in Seattle. This one could get ugly fast.
---
3. Chargers -1
The 2-1 Philadelphia Eagles travel across the country after a dramatic win over their division rival, New York Giants, to face the 0-3 San Diego Chargers, who have yet to cover a game in 2017.

The Chargers, who could have easily started 2-0 on the season, lost last week at home to the undefeated Chiefs. However, the margin of that game was slightly misleading, as San Diego stayed within one possession throughout the second half until Kareem Hunt broke a long touchdown run in the final minutes. Kansas City benefited from three Rivers interceptions, two of which were tipped.

San Diego's pass defense, a top-five unit in the NFL this season, matches up very well with the pass-heavy Philadelphia offense.

Joey Bosa and Melvin Ingram should dominate off of the edge against an Eagles offensive line that has already allowed 11 sacks; Carson Wentz is getting hit on 25 percent of dropbacks. The adjusted sack rates confirm this story, as the Chargers' second ranked defensive line will face the Eagles' 25th ranked offensive line.

Phillip Rivers should take advantage of one of the worst pass defenses in the NFL. Coming into the season, expectations were low for the Eagles secondary, a sentiment that existed before the recent string of injuries in their defensive backfield. Starting cornerback Ronald Darby is out a few more weeks, and three safeties, including both starters, are listed as questionable. The Eagles' inexperienced secondary played very soft against the Giants, which Eli Manning capitalized on. I expect Rivers to do much of the same with a quick passing game, especially utilizing the slant to Keenan Allen, who should have a huge fantasy week.

The Eagles placed Darren Sproles, who tore his ACL, on IR this week. Do not sleep on how devastating this loss is for Philly. Sproles will obviously be missed in the backfield and in the return game, but he was also a receiving threat from any position and the best back on the roster in blitz protection. The Eagles signed Kenjon Barner to fill the void, but Sproles' versatility cannot be duplicated.

I previously mentioned the Eagles' injuries in the secondary, but their two best players on defense, Fletcher Cox and Jordan Hicks, are also banged up. Hicks is much more likely to play than Cox, who hasn't missed a game since his rookie season in 2012.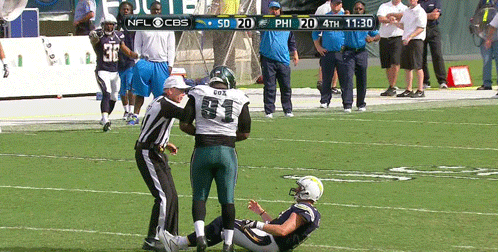 ---
Week 4 NFL Recap
BLSH Plays:
Seahawks -13
Dolphins +3
Chargers -1
TBD: Lions (waiting on line)
BLSH YTD: 5-2
Other Pending NFL Plays:
Ravens/Steelers U 44.5
Cardinals -7
Rams +7.5
NFL Total YTD: 17-8
---
You can be a part of our growing community and also follow all of my plays for free by simply downloading the SportsAction App through the App Store or Google Play.