Celebrities, NFL Players Weigh in on Super Bowl 52 Picks, Props
Credit:
David Butler II – USA TODAY Sports
LAS VEGAS – The Super Bowl is just days away from kicking off, and everyone has an opinion on who will win the Lombardi Trophy.
The betting at the sportsbooks here in town has been crazy. Huge money came in on the Eagles early, including several $1 million-plus bets, while Patriots money has been coming in more slowly late.
I'm taking the Patriots 31-20 to cover and beat the Eagles, and I like the over 48 in this game, too. But what do celebrities and industry insiders think about the big game? I still had a chance to interview several on my radio show, Pushing the Odds on SB Nation Radio.
MORE SUPER BOWL BETS: Cross-Sport Props | Win a TV! | Party Games
The Patriots will win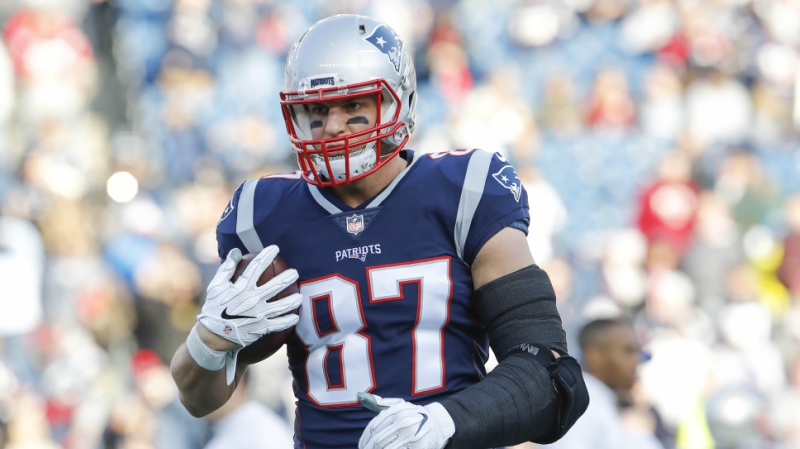 "I don't like the Eagles, and I cannot stand the Patriots. But because of all that, I've got to just go down the line with my football mind, and who am I to go against the Evil Empire? So I'm going with the Patriots."
-WR turned broadcaster Qadry Ismail
"I like the Patriots here. I think this is one of those scenarios, and we see it a lot in sports betting, no teams is as good or as bad as their last game, and that's the situation that we are in here. What people saw last game was the Philadelphia Eagles absolutely dismantle the Minnesota Vikings. I just think this game sets up well for the New England Patriots."
-COO of CG Analystics and Vice President Business Development of CG Technology Matt Holt
"Yeah, I'm going Patriots. Gotta go with the East Coast pride. Go Pats!"
-Gold medal snowboarder Hannah Teeter  
"Patriots. I'm a Panthers fan, so I'm kind of bummed about this whole season in general. But I'm going to choose the Patriots because I'm a Panthers fan."
-Model, actress Brooklyn Decker
"The first thing the Eagles have to do is stop Tom Brady, and I don't think that's possible with the things that he is doing right now. For the Patriots, if they can stop the quick passing game that Nick Foles has been doing well during the playoffs, I think they have a good chance of shutting down their offense completely."
-Atlanta Falcons WR Andre Roberts
"I'm going to go with the Patriots based on experience, but I think the Eagles have the better team if they can get over the moment and be able to do the things that they have done all year. But I think it will be hard to overcome the experience of Tom Brady and the group of coaches that they have."
-NASCAR driver Kevin Harvick
The Eagles will win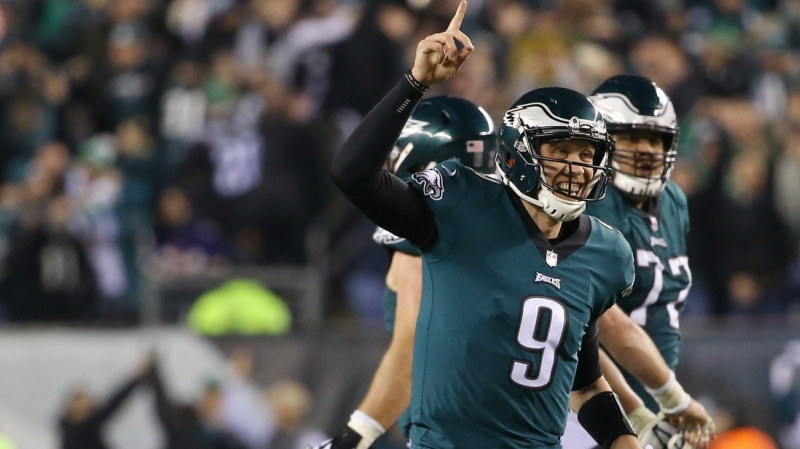 "We'd be nuts to pick against the Patriots, right? We've seen them to do it so many times. I'm going to be nuts and pick against them. I'm taking the Eagles by 1. The only reason I'm doing that is that I feel like with Atlanta last year, they couldn't close the deal, I think this Eagles team comes in with a better defense than Atlanta had last year. This Eagles' offense is way better than what Jacksonville put on the field. That's why I'm going with the Eagles."
-NFL Broadcaster Charles Davis
"I'm going to ahead and say Philadelphia wins. I don't know how it's going to happen. We obviously played both of those teams this season. Philadelphia is a really complete team. I think that fact is kind of understated sometimes. When you look at the positions you need in today's NFL to be successful to win football games, the Philadelphia Eagles have players at all those positions. They play really well together and they have the Chris Long factor. I think they are poised to really do something."
-Los Angeles Chargers OL Joe Barksdale
"I like the Eagles. I like them because people are taking them lightly. The last two teams (in the playoffs) who walked in thought it was going to be an easy go, Philadelphia has taken care of business. They've it done through their play. It's not about getting into back-and-forths with teams through the media to try to make a case for why they should win. The x-factor is going to be how Nick Foles handles it if New England is matching them score for score. Can you maintain your consistency? If they can do that, their defense is good enough to win the football game for them."
-Former NFL WR Herman Moore
"I'm a real big fan of the underdog. I'm a real big fan of people with their backs against the wall and persevering where no one can see it. It's something that I'm going to be pushing for. I support the guys who are told they can't do it. I'm picking the Eagles. Obviously, I know what I'm up against. You are dealing with the greatest quarterback of all-time. You are dealing with one of the greatest teams of all time. All the stats are against the Philadelphia Eagles. All the odds were stacked me in a similar situation when I fought Gennady Golovkin. Nobody thought I could even make it out of the fourth round, let alone make it until the final bell. Some people even have the audacity to say I won. That spirit, that fighting spirit, coming from the bottom and making it to the top, I love that story."
-Middleweight boxing contender and cancer survivor Daniel Jacobs
"I like the Eagles. I think their front seven will be able to knock down Tom Brady. It will disrupt his timing that makes him so good throwing to his underneath receivers."
-Former NFL LB (and member of 2005 Eagles Super Bowl team) Dhani Jones
Pick of the props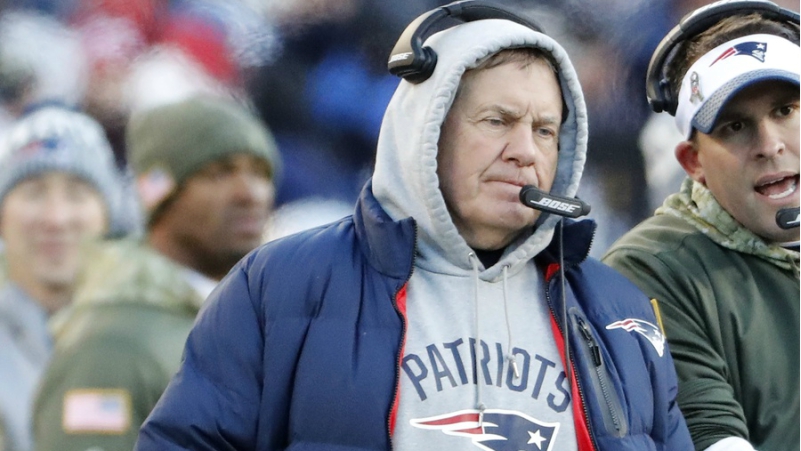 The winning formula for a successful Super Bowl party includes, of course,  prop bets! The Action Network produced this printable prop sheet to liven your Super Bowl get together.
We asked several celebrities to weigh on a few of the best listed on The Action Network prop sheet.
Will Bill Belichick wear a hoodie at the start of the game?
Daniel Jacobs: "It's a toss-up. I'll say yes."
Kevin Harvick: "Even though it's indoors in Minnesota, I would venture to say it's still going to be cool based on it was -1 today. So, I'm going with yes."
Dhani Jones: "No. It's indoors for God's sake."
Will Pink sing the national anthem in over or under 120 seconds?
Kevin Harvick: "I'm going to say under. I think she will get right to it."
Dhani Jones: "Under."