SuperContest Week 13 preview: Will favorites continue to rule?
Las Vegas – Week 13 of the NFL season is an interesting time for the Westgate SuperContest. We are still two weeks away from the final mini-contest that will award $15,000 to a player with the best record between Weeks 15 to 17 of the season. Many teams know that they won't be getting into the big money because they are too far behind the leaders. However, all four of our Sports Action Teams are still within striking distance to cash if they go on a run.
That news makes the next few weeks extremely important and each pick crucial. Every point earned will go a long way toward climbing up the ladder toward the top 50, but time is running out.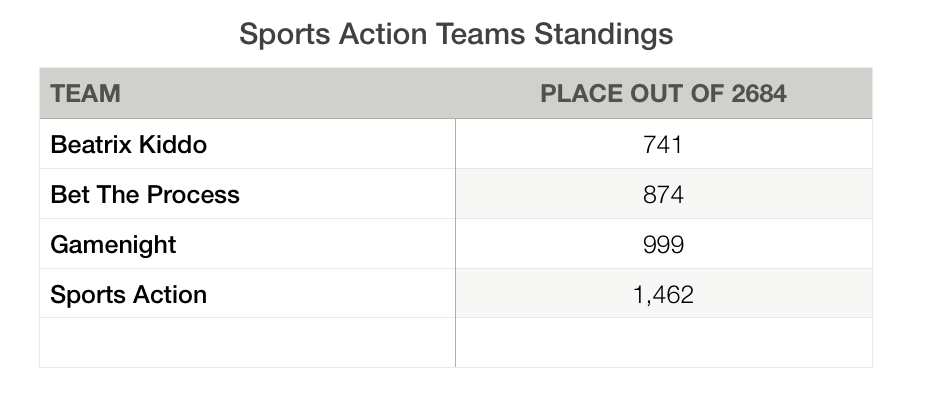 One thing that is worth pointing out is that the consensus top-five picks for the contest have hit seven of their last 10. Is it getting easier to win pick winners? No, but with favorites having a historic November, teams laying points don't look so scary anymore. There are some big numbers on the board this week, but I don't think that will stop many teams from playing them.
Team Gamenight is 29-28-3 and needs a big week. Let's pick the games: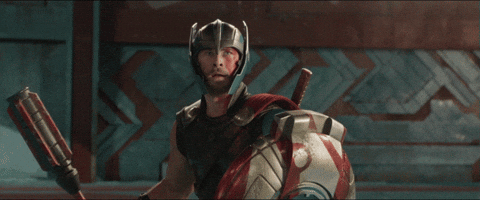 Ravens – 2.5 vs. Lions 
This game is really important to both teams for their playoff hopes, but the Lions didn't look right against the Vikings on Thanksgiving. QB Matthew Stafford missed open receivers due to the pressure he felt from Minnesota's pass rush, the running game couldn't get going, and then Stafford turned his ankle badly. I don't like the Lions outdoors, and I don't like the Lions outdoors in December. There won't be any weather to worry about for this game because it will over 50 degrees in Baltimore, but the Ravens have been quietly playing well. They've won three of four and still have a lot to play for in 2017. Baltimore has shut out three teams this year already and they are sixth in yards allowed. Sports Action's Stuckey found this great post about how good the Ravens' D has been against the pass historically. That's bad news for Detroit because they clearly have to throw to win. We know Baltimore struggles to put points up, but they've scored 20 or more points for four straight weeks. This game won't be pretty, but I think the Ravens have the defense to stop the Lions long enough to allow their offense and special teams to win the game outright and cover.
49ers +3 at Bears 
This game is disgusting. I'm not going to lie and say that watching a 1-10 team play at a 3-8 team is going to be fun, but I'm a Patriots fan and this game is interesting for one reason: Jimmy G. QB Jimmy Garoppolo will make his first start for San Francisco since being acquired via trade from New England, and I think this will energize the entire team. What does a 1-10 team have to get excited about? Their new franchise quarterback, that's what. Last week, the Bears scored three points at Philly and were thoroughly embarrassed in the process. I'm not expecting a lot from Chicago in the effort department. Look for head coach Kyle Shanahan to move Garoppolo outside the pocket to use his legs to pick up first downs and keep drives alive, and that should keep him away from Chicago's pass rush.
The new car smell of rookie QB Mitchell Trubisky is gone, and his numbers are extremely pedestrian due to Chicago's conservative play calling. Will they open up the playbook this week? Maybe, but I don't think that matters. All the trends are out the window on this one because I think Garoppolo is the real deal. I think the 49ers win this game outright.
Jaguars -9.5 vs. Colts
I'm back on the Jags for a fifth straight week. My record is 2-2 during this streak, but I'm taking them again because the first meeting between these two teams was a complete mismatch. The Jags won at Indy 27-0 without star running back Leonard Fournette, and their defense destroyed the Colts all afternoon. Indy's defense got beat up at home by Tennessee a week ago and didn't look good in the process. The Colts' offense is struggling to score, and they will face a top-five defense at Jacksonville this week who sacked QB Jacoby Brissett 10 times in the first meeting. Has the Indy offensive line gotten better since that game? Actually, you could make the case it has gotten worse. The Jags' offense is also a top-10 unit, and they will be angry after a poor showing in a loss at Arizona last week where they didn't manage 250 yards of total offense. Head coach Doug Marrone has a lot to prove in light of his horrendous clock management at the end of the game against the Cardinals, which cost his team a chance to go into overtime. This is a must-win game for the Jags, and I think they win big.
Saints -4 vs. Panthers
This game is for first place in the NFC South. I haven't been riding New Orleans this year as much as others. That decision was probably a mistake, but the Saints are just 3-4 at home ATS this season. Also, the Panthers are 12-4 ATS over their last 16 games at New Orleans. This Saints pick, however, has a lot to do with who is healthy and who is not for this game. It looks like New Orleans will get their top two corners back after missing last week's loss to L.A. The Panthers unfortunately won't have their star TE Greg Olsen after he re-injured his foot last week at New York. Carolina's offense was ineffective for long stretches after Olsen left the game last week, and it's a big blow for a game where points are expected. (The over/under is 48 according to the Sports Action App).
QB Cam Newton is still a superstar and led his team to victory against the Jets but this a different level of opponent. The Saints are second in the league in yards, passing, and rushing and fourth in the league in scoring, averaging 29.3 ppg. The Panthers are 16th in scoring, putting up 22.5 ppg. According to SportsInsights.com, Drew Brees is the second-most profitable QB (since 2003) after a loss: 52-32-2 ATS. I know Carolina's defense is ranked second in the league giving up less than 288 yards per game, but I think New Orleans wins by a touchdown.
Seahawks +6 vs. Eagles
Philadelphia is 10-1 and headed for the No. overall 1 seed in the NFC. However, if you look at the teams the Eagles have defeated this year, their combined record after Thursday night is only 37-64. Yuck. The only good win of the 10 victories is over the 7-4 Carolina Panthers. The Giants, 49ers, Broncos and Bears have a combined nine wins between them. That's not to say that QB Carson Wentz hasn't been unreal. He's my pick for MVP, but this game is in prime time, on the road, in Seattle. Winning at Century Link is hard enough, but now the Seahawks are six-point underdogs. They haven't gotten points at home since October of 2016 when they lost by one to the Patriots. Seattle is 10-1 over their last 11 games ATS at home, and they still have QB Russell Wilson leading their offense. I know the Seattle defense is without some key members, but I think six points is too much for the Eagles. I will take the points here.
Picks that just missed the cut: 
*I thought a lot about the Vikings getting points on the road at Atlanta. What scared me off was the fact that Falcons are 12-1 over their last 13 games ATS vs. the NFC (according to SportsInsights.com). At some point, Minnesota is going to come back down to earth. Maybe it won't be this week, but I'm going to pass on this game, although I would have played the Vikings plus the points.
*The Bills are at home getting 8.5 points against the Patriots. New England just covered a 16.5 point line at home vs. the Dolphins, and I could see them beating up Buffalo, but I'm not confident enough to lay that big of a line. The Patriots playing at Buffalo in December means weather issues. While there isn't snow or wind in the forecast, it will be about 40 degrees at kickoff. New England has the division wrapped up, and the only goal left is the No. 1 overall seed in the AFC. The Bills Mafia will screaming their heads off all game, and I think the Bills could keep it within one score. However, a 10-point win wouldn't shock me either, so I passed.
Other Action Network Team Picks:
Sports Action:
49ers +3 at Bears
Falcons -3 vs. Vikings
Broncos -1.5 vs. Dolphins
Rams -7 at Cardinals
Steelers -5 at Bengals
Bet The Process:
Saints -4 vs. Panthers
Browns +14 at Chargers
Giants +8.5 at Raiders
Seahawks +6 vs. Eagles
Bengals +5 vs. Steelers
Be part of the Action
Download the Sports Action app at the [App Store] or [Google Play]