Bears vs. Colts Betting Guide: Starters Not Expected to Play in Indy
Credit:
Matt Cashore-USA TODAY Sports. Pictured: Chase Daniel
Chicago Bears at Indianapolis Colts Betting Odds
Spread: Colts -2.5
Over/Under: 37.5
Kickoff: 7 p.m. ET
The Colts host the Bears in one of six Preseason Week 3 games on Saturday night. Let's take a look at key storylines and actionable betting takeaways for both teams.
---
Chicago Bears
Neither the Bears nor the Colts are expected to play any of their starters in this one. That leaves the Bears with Chase Daniel and Tyler Bray.
Fun fact: Daniel has thrown just four regular-season touchdown passes since entering the NFL in 2010, yet has made more than $28 million.
Third-stringer Bray has attempted just one regular-season pass since entering the league in 2014.
The Bears' general disdain for the preseason is understandable. Still, they've managed to win three-of-seven scrimmages over the past two seasons under head coach Matt Nagy, notably defeating the Chiefs 27-20 in Chicago during last preseason's Week 3 with backups despite facing Patrick Mahomes and Co. for more than 30 minutes.
Indianapolis Colts
The Andrew Luck calf/ankle saga will live on for another week, as the Colts' franchise quarterback has yet to return to practice. Jacoby Brissett's status for Saturday's matchup is up in the air due to potential rest.
The good news for Indy faithful is that Chad 'Swag' Kelly is a damn preseason legend who seldom entertains the idea that there's a throw on this planet he's incapable of making.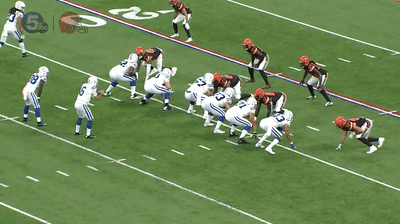 We'll also see plenty of Phillip Walker, who offers a bit of dual-threat upside (and looks like Tyrod Taylor in a Colts jersey).
It's pretty tough to get a read on this game due to the likelihood of most (if not all) starters resting. I do expect the Colts to be able to win those battles thanks to their superior quarterback depth, but I wouldn't blow my bankroll on it.
LEAN: Colts -2.5
How would you rate this article?