Trio Comes Up 2 Yards Short of $1 Million as Seahawks Lose Heartbreaker to Cardinals
Credit:
Christian Petersen/Getty Images. Pictured: Tyler Lockett
The sports betting world was biting its collective nails last night during Sunday Night Football, but not compared to three women sitting in their homes.
You see, Sherry Manning, Kim Rowbotham and Gloria Green had bet nothing in and would split $1 million if the Seattle Seahawks beat the Arizona Cardinals by exactly three points.
The three entrants were among the 1.1 million people who submitted their picks to the free-to-play FoxBet Super 6, in which fans have to pick six NFL winners in a given Sunday, including the near-exact margin of victory in those games.
The women were the only three to have picked five winners with the correct margin of victory. And all three had the Seahawks to win by 1-3 points heading into Sunday night.
None of the three, though lifelong football fans, bet on sports. They say they didn't look at any point spreads to help them pick the correct margins of victory.
[New to sports betting? Learn everything you need here.]
In Las Vegas, the 54-year-old Manning was intently watching the game alone, her house full of people unaware that she was on the cusp of winning $333,333.33. So too was the 68-year-old Green, of Austell, Ga., also worried that telling anyone how close she was would pull the final spell on her chances.
Perhaps the most unique was the 49-year-old Rowbotham, in Niles, Ohio, who didn't tell her husband sitting beside her what was on the line. She wasn't watching the game, either.
"I didn't watch the other five!," reasoned Rowbotham, whose knack for picking games was rewarded with $150 in a prison she worked in as a nurse and in the form of a free pizza given away by the local paper.
So instead, the evening slate was filled with eating popcorn and watching "I See You," a small budget horror filmed that debuted last year that Kim thought was a perfect horror flick as Halloween approached.
She kept it a secret until she had to call back FoxBet PR guy Eddie Motl and her husband immediately wanted to know what was going on. Kim kept watching the movie, while her husband monitored the phone and texted with an incredulous friend who he let know what was going on.
Seattle was up 10 at halftime. 27-17.
The Cardinals answered back to make it 27-24 later in the third and that's where the real torture began for the three women.
For 8 minutes and 16 seconds of game time, the score remained knotted at the three they needed — Seattle 27, Arizona 24.
In Georgia, Gloria Green was trying to keep it all inside.
"My heart was beating out of my chest," she said Monday. "I've never won anything so I was trying to keep myself calm."
Kim was trying to concentrate on the horror movie, hoping she'd be smiling by the end of the night. Sherry was screaming, but the family around her didn't suspect anything. It's what she always does.
With just under seven minutes to go in the game, on a fourth-and-2, Russell Wilson connected on a 3-yard pass to Tyler Lockett, who perfectly dragged his feet in bounds for a touchdown.
Seattle 34, Arizona 24.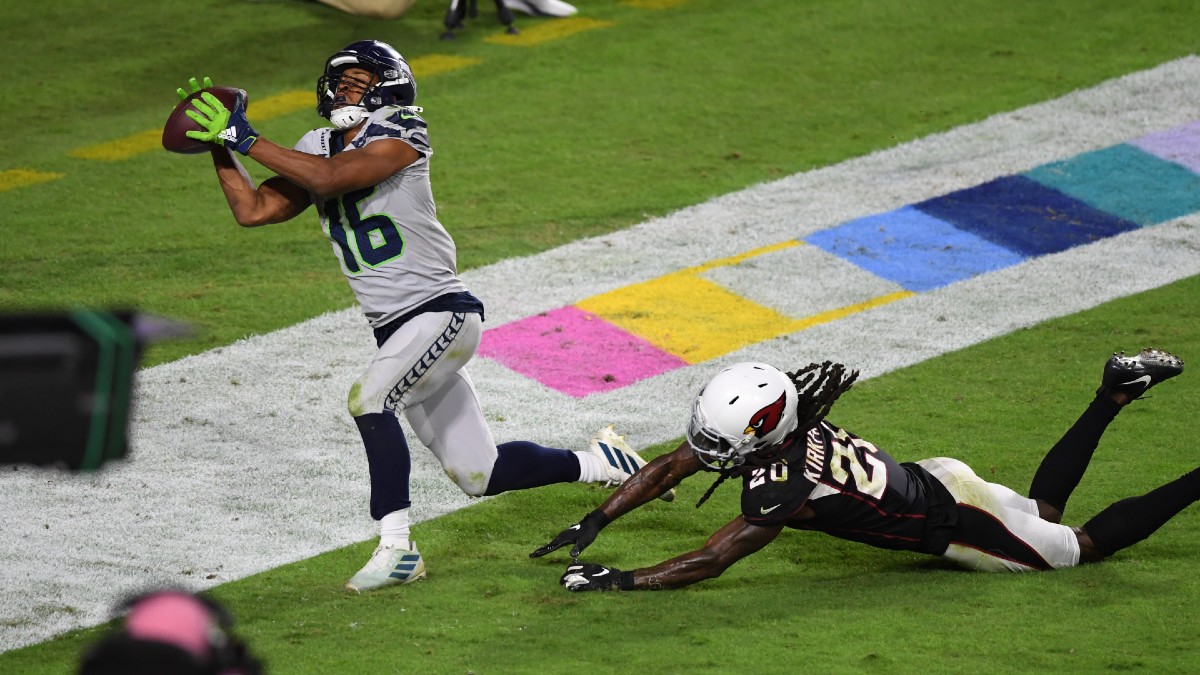 Now the REAL fun started.
Arizona began its drive needing 10 to get into overtime. If it worked in the women's favor, they would get a touchdown first and never get a field goal.
With 3:02 to go, Arizona missed a 50-yard field goal, but the Cardinals — and the ladies for that matter — were saved by Benson Mayowa, who was flagged for being offsides and got nailed with a 15-yard penalty for trying to use his teammates to try to block the kick.
Sure enough, with 2:28 to go, Kyler Murray threw an 8-yard pass to Christian Kirk and the ladies were in business.
34-31. They were at three again.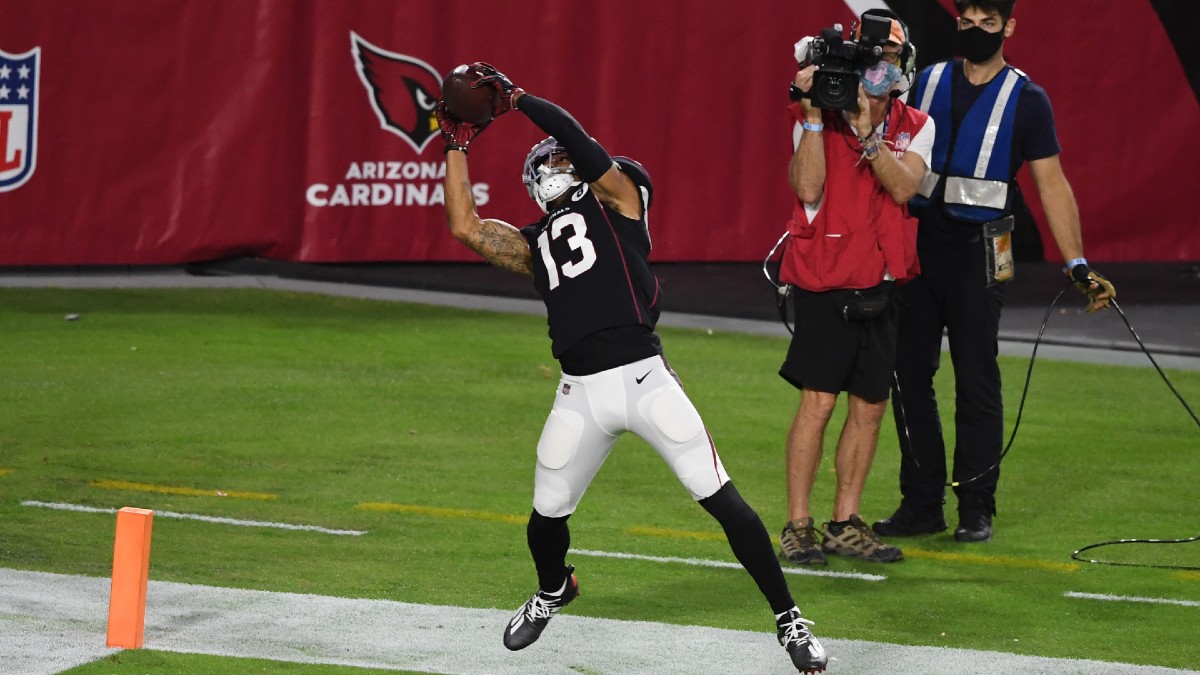 "At this point, I'm on my phone reloading like crazy," Kim said, the movie is now an afterthought.
Seattle has the ball. Because of the two minute warning and Arizona having three timeouts, they will need two first downs to run out the clock.
The women are in the driver's seat to win $1 million.
After the two minute warning, Seattle runs three plays each accompanied by a timeout.
There's 1:42 to go. It's third-and-2 from the Seattle 34-yard line. Get the two yards. It's over.
$1 million split between the three of them.
It seems easy enough. Two yards.
But it was far from a sure thing.
In the last five years, in the last five minutes of a game, the league average of getting a first down on third-and-2 is 54.1%.
Seattle is, for some reason, the fourth worst in the league over this time period at 45.5%, averaging 1.7 yards. Despite having a quarterback who can't be touched.
Russell Wilson hands the ball off to Carlos Hyde. He gets stopped for no gain.
We all know what happens now. Cardinals get the ball. Kick a field goal and force overtime, 34-34.
The women still have a shot.
Seattle gets the ball. Punts. Arizona gets the ball. Misses a field goal. Seattle gets the ball. Wilson throws a 48-yard touchdown to DK Metcalf.
Seattle wins by 6. All three women lose!
No. It's negated.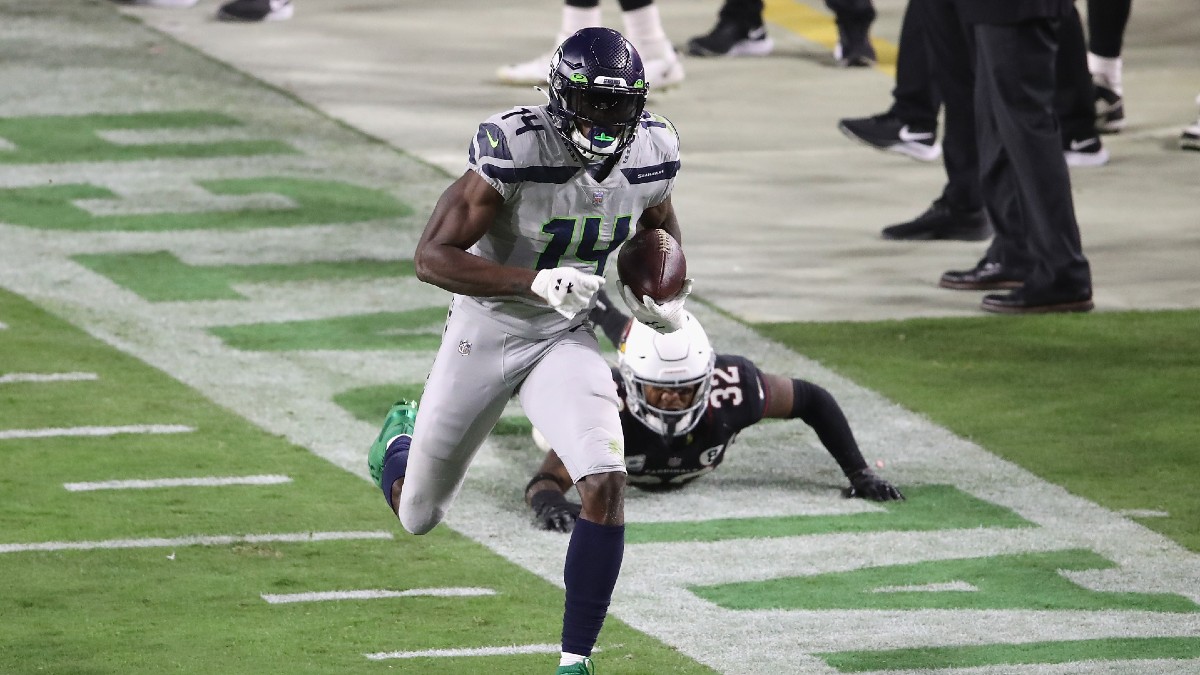 Then Russell Wilson throws an interception.
Arizona kicks a field goal. Cardinals win, 37-34 — a three-point victory, but by the wrong team.
They lose $1 million.
"I just wanted to go to sleep," Gloria Green said.
Did she?
No. None of them slept. They all couldn't believe how close they were to winning it all.
When they woke up, they did at least have a consolation prize: FoxBet told them they'd each be getting $10,000.
A nice prize, but hard to forget about being two yards away from $333,000.
There have been two winners in the 1.5 years FoxBet has run this contest, with the biggest winner taking home $250,000.
Said a forgiving Green: "I still love Russell Wilson."
And Kim?
"I'm a Browns fan," she said. "I'm used to this."
How would you rate this article?