NFL How to Bet Week 3: Road Underdogs, Low Totals, 0-2 Teams & Other Trends
Here are the trends you need to know for NFL's Week 3.
That includes bets on road underdogs, low totals and 0-2 teams.
Read more from Avery Yang below.
Several betting trends continued to show their worth during Week 2 — and may calcify further for Week 3.
Road underdogs are absolutely killing it this year — as they have been since 2018.
Any underdog with a low total? Same trend.
Another that's more specific to next week: teams that start 0-2 straight-up (SU) and/or against the spread generally look great for Week 3.
Yet still — fading the public is proving profitable, as it normally does.
Let's break down the big trends we saw from Week 2 and how they're relevant for next week.
1. Road Underdogs Are On Fire
The biggest secret in the NFL? Road underdogs against the spread. This trend — and the rest of the data in this story — is courtesy of the Action Network's director of research Evan Abrams.
Road underdogs have gone 9-6 against the spread year-to-date for a return of $223.
This trend is consistent since 2018, with a record of 366-293-19 ATS since that watermark year for a 7.4% ROI. That's a total profit of $5,004.
This season, the moneyline has returned roughly the same clip as ATS has ($234 profit, 15.6% return on investment).
Books and the public continue to consistently undervalue bad teams on the road and favor good teams at home. Riding this trend is particularly paramount early in the season, when fewer data points mean underdogs are that much more mispriced.
For Week 3, here are the road underdogs. The lines at hand are the best market values for the team's spread and moneyline.
2. Underdogs During Games With Low Totals
Underdogs during games with totals lower than 42 are now 89-55-4 ATS (60%) since 2018.
The Jets covered (and won) in a crazy finish in which they scored 14 points over the last minute against the Browns. That total hovered around 38.5.
And underdogs in games with low totals do especially well over the season's first eight weeks.
During the first eight games of the regular season, these types of underdogs are a staggering 43-22-1 ATS (66.2%).
For reference, a win rate of 52.4% is enough to swing a profit.
There weren't any weather-induced low totals this week, but especially as we approach October, more venues will face abject rain and wind.
If you track weather ahead of time, it can pay major dividends in the long run.
The Action Network's PRO writers cover weather reports extensively. For Week 1, our PJ Walsh was ahead of the curve, covering projected winds and rain ahead of a game between the 49ers and Bears.
15 mph winds and relentless storms arrived and drastically stymied both offenses. Chicago's kicker missed two extra points, fumbles and dropped passes were abundant, and both teams went ultra-conservative.
These game situations are perfect for underdogs — and have contributed to this electric ATS trend.
One game to keep an eye out for is Steelers vs. Browns on Thursday night. The weather forecast is indicating gross 20 mph winds and a roughly 10% chance of rain. The total for that contest is at 38 — below the aforementioned 42 point threshold.
Below is the full list of Week 3 games that, as of Tuesday morning, have a total of 42 or lower. The underdog's odds are listed.
Steelers (+5.5, +190) vs. Browns
Texans (+3.5, +135) vs. Bears
Cowboys (+3, +140) vs. Giants
Make sure to check in for each game to ensure the total is lower than 42 whenever you read this.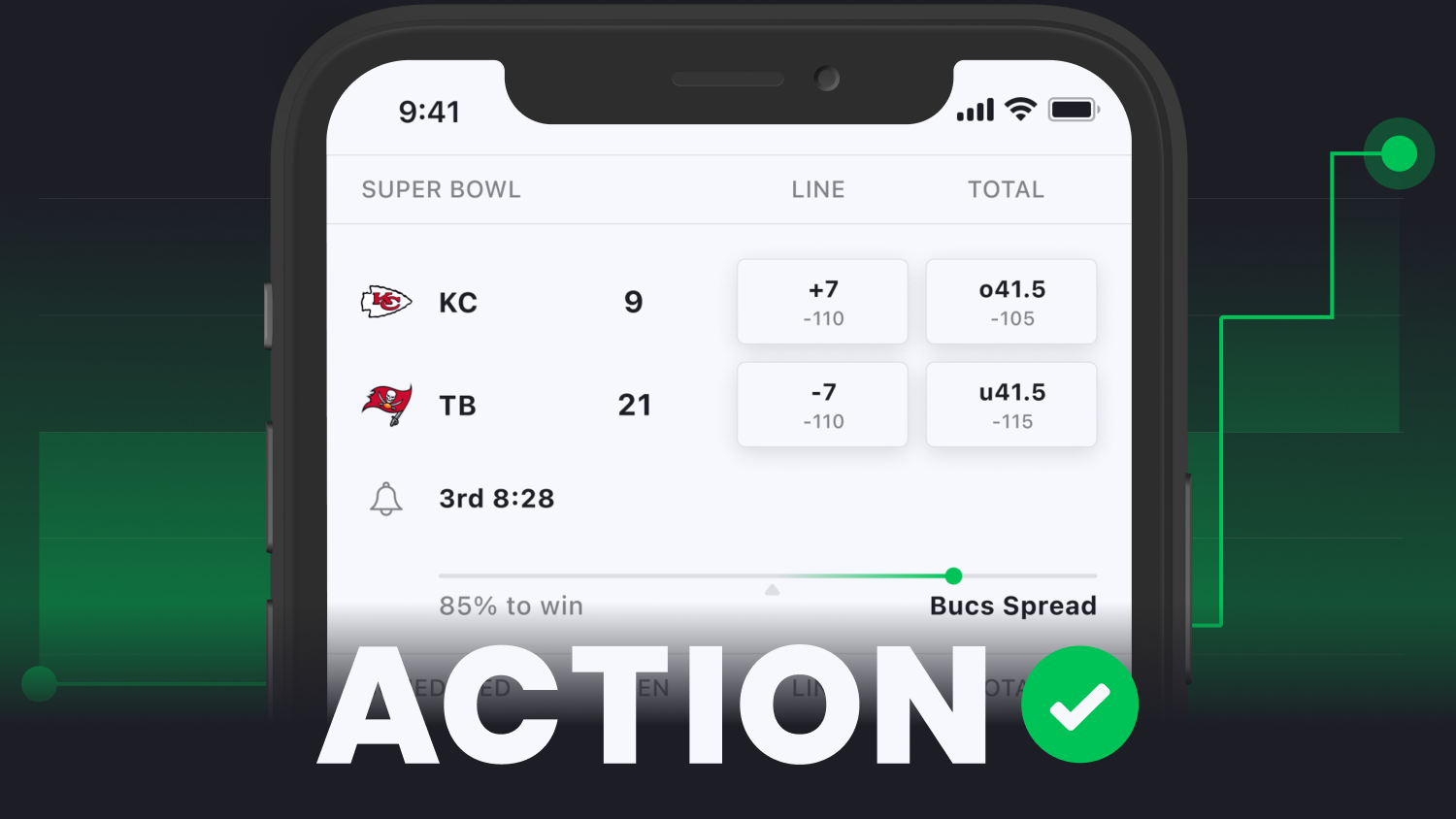 The must-have app for NFL bettors


Free picks from proven pros

Live win probabilities for your bets
3. Teams That Are 0-2 Do Well During Week 3
Since 2010, NFL teams that start the season 0-2 SU have gone 55-40-1 (57.9%) ATS in Week 3.
And over that same timeframe, NFL teams that start the season 0-2 both SU and against-the-spread are 37-23 (62%) ATS in Week 3.
Below is the list of teams that are both 0-2 ATS and SU and playing a team that is also not 0-2 ATS, as is the case with Raiders vs. Titans this week.
Panthers (+3) hosting the Saints
Bengals (-4) vs. Jets
The Falcons are the only other 0-2 team but covered on Sunday against the Rams.
4. Fade the Public
And of course, the most important principle week-to-week.
Fading the public is the baseline for a large swath of our betting systems and algorithms.
Doing so ensures you're getting value out of the many retail bettors in the market.
Going against their prevailing notions will pay dividends over the long run.
This season, teams that have the public majority of bets are 11-18-1 ATS. A $100 per game bettor would be down about $800.
And this rings even more true for teams that have at least 60% of the retail bettors on their spread.
Teams this year with 60% or more of public bets are a ridiculous 2-10 ATS. Only the Ravens vs. the Jets last week and the Lions over the Commanders have covered at all.
The Action Network's PRO features show where retail bettors are putting their money and at what percentage they're doing so across various sportsbooks.
As of Tuesday afternoon, there's not enough data to determine which way to wager for this betting trend, but stay posted throughout the week in order to see which teams crack that 60% threshold.
How would you rate this article?
This site contains commercial content. We may be compensated for the links provided on this page. The content on this page is for informational purposes only. Action Network makes no representation or warranty as to the accuracy of the information given or the outcome of any game or event.