Which Chargers Receivers Are Most Worthy of Fantasy Football Investments?
Credit:
Photo credit: David Butler II-USA TODAY Sports. Pictured: Keenan Allen
Philip Rivers has a loaded cast of pass-catchers yet again in L.A. this season.
Ian Hartitz takes a look at which Chargers receivers are offering the most fantasy football value at their respective ADP positions.
It's officially time to start fantasy football prep. I'll be answering the biggest questions heading into the 2019 season; this is part of that series.
---
Receivers with Philip Rivers under center have had a fantasy-friendly life over the better part of the last 13 years. Overall, the Chargers have ranked among the league's top-12 scoring offenses on nine separate occasions since Rivers took over for Drew Brees back in 2006.
The Chargers lost stud field-stretcher Tyrell Williams to the Raiders during free agency but still boast a number of competent pass-game weapons at running back, tight end and wide receiver. What follows is a breakdown on the different Chargers pass-catchers, as well as an analysis on who offers the most fantasy football value.
Rivers usually produces multiple fantasy-relevant players
The Chargers have been lucky enough to have Rivers under center for all 16 games in each of the past 13 seasons. There have been a number of running backs and wide receivers over the years to work as top-20 fantasy football performers at their respective positions during this time, while Rivers regularly enabled Antonio Gates to top-10 seasons at tight end:
Running backs: Melvin Gordon (x3), Danny Woodhead (x2), Ryan Mathews (x2), Mike Tolbert
Wide receivers: Keenan Allen (x3), Vincent Jackson (x2), Tyrell Williams (x1)
Tight ends: Antonio Gates (x5 as a top-10 PPR tight end)
Rivers didn't air the ball out as much as usual in 2018: His average of 31.8 pass attempts per game was his lowest mark since 2009. Still, he's continued to work as one of the league's most-efficient quarterbacks during the later years of his career.
Completion rate: 64.7% (No. 14 among 43 quarterbacks with at least 16 starts since 2014)
Yards per attempt: 7.71 (No. 8)
Adjusted yards per attempt: 7.61 (No. 13)
Yards per game: 278.6 (No. 8)
Touchdown rate: 5.3% (No. 9)
Quarterback rating: 95.1 (No. 12)
Fantasy points per game: 17.06 (No. 15)
Rivers might not have the same arm strength to regularly stretch defenses downfield like in the old days with Vincent Jackson and Malcom Floyd, but luckily the 37-year-old signal-caller has plenty of weapons to make life easy during the twilight of his career.
Rivers has more than a few great receivers to target
The Chargers deserve plenty of credit for continuing to invest resources in their skill position players to make sure Rivers always has multiple places to go with the ball.
The following six players are expected to lead the way in target share in 2019…
Keenan Allen has worked as the Chargers' No. 1 receiver pretty much whenever he's been healthy since 2013. Overall, Allen's average of 8.8 targets per game is the 13th-highest mark among all players since he entered the league.
He's managed to mostly shake off his injury-prone narrative after playing 16 games in back-to-back seasons. Allen's combination of pristine route-running and deceptive size (6-foot-2 and 206 pounds) makes him a headache for any cornerback in the league.
Mike Williams is poised to work as the Chargers' featured outside receiver now that Williams is on the Raiders. He joins Gates as the only players to ever catch double-digit touchdowns from Rivers in a single season, and he regularly displayed elite contested-catch ability along the way.
Williams is one of just 15 players to score at least 10 touchdowns in a season during their first or second year in the league, but he will have more red-zone competition in 2019 in the form of stud tight end Hunter Henry. Still, he flashed the ability to work as an alpha No. 1 target on multiple occasions in 2018, posting 4-81-2, 7-76-2 and 5-68-0 lines in his only games with more than six targets.
Williams carries enhanced value as a player good enough to increase his production with more opportunity in the event that anything happens to one of Allen, Henry and/or Melvin Gordon, each of whom have a bit of a troubled injury past.
Travis Benjamin is basically being asked to work as a poor man's version of Williams. In one word: speed.
Benjamin doesn't have the size (5-foot-10 and 175 pounds) to work as a featured pass-game option, but it's difficult to completely forget about anybody who can run the 40-yard dash in 4.36 seconds.
Don't expect a huge role: Rivers fed Benjamin more than three targets in exactly one of his 14 games last season. Still, Benjamin has an impressive career average of 15.4 yards per reception for a reason.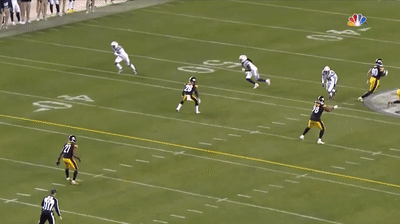 Melvin Gordon was one of just seven running backs to rack up 50-plus broken tackles in 2018 despite his injury-shortened campaign. His combination of size (6-foot-1 and 215 pounds) and athleticism (78th-percentile SPARQ-x score) makes him one of the league's most worthy running backs of a three-down role.
Gordon racked up 60 targets (No. 9 among all running backs), 453 receiving yards (No. 7) and four scores through the air (tied for No. 6). He enters 2019 with a bit of uncertainty after his threat to orchestrate a training camp holdout without a new contract.
Austin Ekeler has a chance to carve out a larger role in 2019 if he can continue to maintain elite-level consistency. Overall, he ranks among the league's top-three backs in yards per rush (5.3), yards per target (7.8) and yards per touch (6.8) since entering the league in 2017.
Ekeler probably won't ever be a back who receives double-digit carries into the teeth of a defense on a game-by-game basis, but his ability to function as a pure receiver at a high level gives the Chargers enhanced scheme flexibility.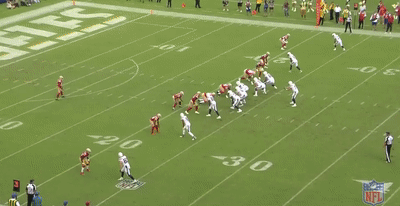 Hunter Henry (2.05 yards per route run) is one of only seven tight ends who has averaged at least two yards per route run (among 100 tight ends with at least 100 routes over the past two seasons), joining George Kittle (2.22), Travis Kelce (2.2), Rob Gronkowski (2.1), O.J. Howard (2.06), Zach Ertz (2.02) and Mark Andrews (2.01).
Henry boasts enhanced scoring upside if Antonio Gates remains retired, but it remains to be seen just how high of a target share he'll have in the Chargers' crowded passing game.
Add it all together and…
There's plenty of fantasy football upside in the Chargers offense
The current PPR average draft positions for each of our aforementioned six skill position players are below:
Keenan Allen: WR10
Mike Williams: WR25
Travis Benjamin: Undrafted
Melvin Gordon: RB5
Austin Ekeler: RB42
Hunter Henry: TE5
Most of these players are probably being drafted at their ceilings. This doesn't make them bad fantasy football investments, but the public seems to be well aware of the firepower of the Chargers offense.
The most value appears to currently be with Williams and Ekeler, who have both demonstrated the ability to thrive as workhorses in small sample sizes.
Henry is certainly worthy of a mid-round investment, but I've found myself utilizing more of a first-or-last strategy at the tight end position this offseason after the Big 3 options.
Gordon and Allen are both talented enough to exceed their lofty average draft positions, but there's enough injury and workload concerns here to potentially look elsewhere in the early rounds of your draft. It's tough to win your fantasy football league based on your first few draft picks, but it's easy to lose it.
How would you rate this article?