NFC East Odds & Predictions: Bet the Cowboys To Win Division Over Giants, Eagles & Washington
Credit:
Getty Images. Pictured: Daniel Jones, Chase Young, Carson Wentz, Amari Cooper
The race for the NFC East is wide open -- and whichever team wins the division, will do so with a record worse than .500.
Still, one team has to take the crown for the NFL's worst division, so which is offering the best betting value?
Our NFL analyst Raheem Palmer analyzes the rest of the season for the Cowboys, Giants, Eagles and Cowboys to find out.
What if I told you at the start of the NFL season that, after Week 11, there would be a three-win team with a solid chance to make the playoffs?
Far-fetched, implausible, doubtful, inconceivable and laughable are all words that come to mind.
Just when you thought 2020 couldn't get any more bizarre, all four NFC East teams are tied at three wins apiece heading into Week 12 — and one of them will end up hosting a playoff game in January. But which will it be?
One team has a clearer path to the division crown than the rest, offering betting value as a result.
Battle of the NFC (L)East
The NFC East looks more like the "battle of the least" as the Eagles, Giants, Cowboys and WFT have a combined record of 12-27-1 and point differential of -185 — and of the 12 combined wins, nine have come against other NFC East opponents. The four have combined for record of only 3-20-1 outside of the division, with the Giants winless against non-divisional opponents.
One of those three non-divisional victories was a miracle comeback in which the Cowboys overcame a 20-point deficit and recovered an onside kick to beat the Falcons back in Week 2. The other two victories were aided by injuries: The Eagles against a 49ers team riddled with injuries on both sides of the ball — including quarterback Jimmy Garoppolo — then Washington against a Bengals team that lost Joe Burrow to a torn ACL mid-game.
Not only is the NFC East historically bad, it's on pace to shatter the record for worst combined winning percentage of any division in NFL history — a title presently held by the 2008 NFC West, which combined to finish 22-42. (That's a 34.4% win percentage.) The NFC East would need to finish 10-14 to avoid becoming the worst.
Despite the overall futility of the 2008 NFC West, the Cardinals still finished above .500, winning the division with a 9-7 record eventually moving on to play the Pittsburgh Steelers in Super Bowl XLIII.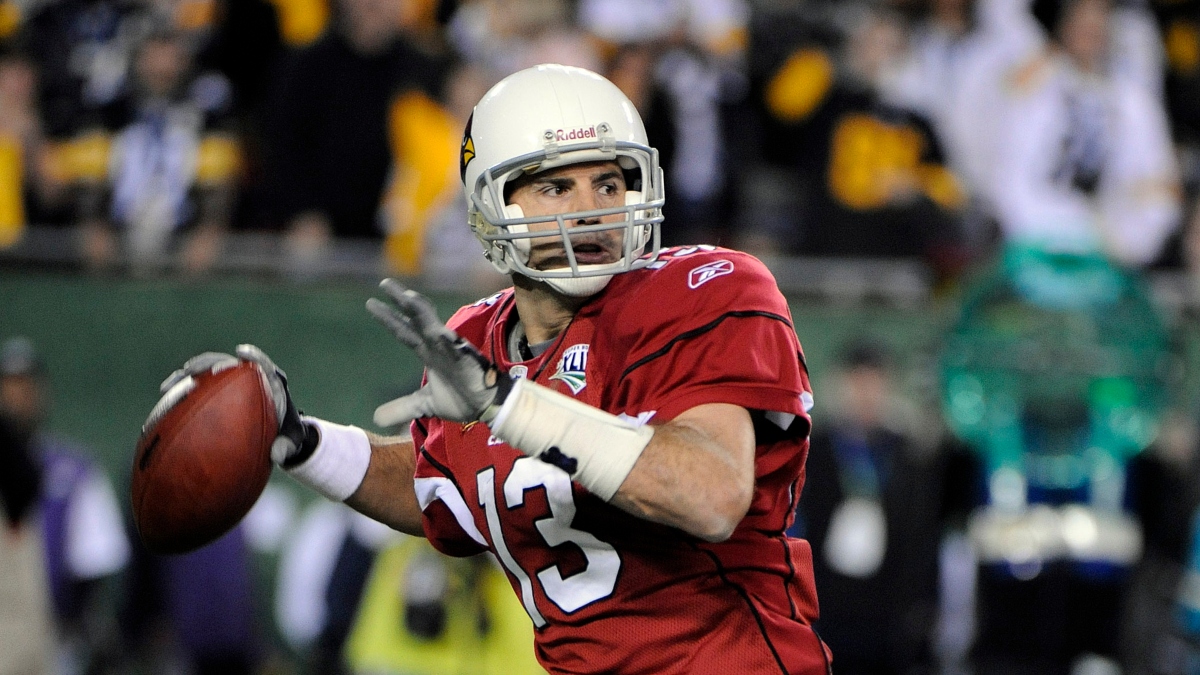 Could the eventual 2020 NFC East champion be the third team in NFL history to finish below .500 and still win a playoff game? As we've seen with the 2010 Seahawks and the 2014 Panthers, anything can happen once you get into the playoffs.
The 2010 Seahawks, led by Matt Hasselbeck, had a -97 point differential and finished with a 7-9 record. They went on to win their home playoff game, defeating the defending Super Bowl champions and 11-5 Saints as "Beast Mode" was born.
The 2014 Panthers had a -35 point differential and won the NFC South with a 7-8-1 record despite not winning a single game between Oct. 6 and Dec. 6 of that season. They went on to defeat a Ryan Lindley-led Cardinals team in the Wild Card Round before losing to the eventual NFC champion Seahawks in the Divisional Round.
Nonetheless, we've never seen anything like the ineptitude of the 2020 NFC East, as my numbers project the winner to finish with five to six wins. But which team offers the most betting value to actually win it? Let's take a closer look at all four.
NFC East Odds
Team

Odds

Eagles

+150

Cowboys

+250

Giants

+300

Washington

+450

Odds as of early Thursday and via BetMGM, where you can bet $1 on the Cowboys or Washington to win $100 if there's a touchdown on Thanksgiving.
---
Note: Each team's remaining divisional matchups are highlighted in green. And their remaining strength of schedule is based on the average of their opponents' DVOA ranks (per Football Outsiders).
---
Philadelphia Eagles +150
Record: 3-6-1 | Point differential: -34
Week

Opponent

Win Prob

12

vs. Seahawks

37%

13

at Packers

29%

14

vs. Saints

29%

15

at Cardinals

36%

16

at Cowboys

48%

17

vs. Washington

60%

Remaining SOS: Hardest in NFC East
Proj. Wins Remaining: 2.39
Proj. Total Wins: 5.89
By virtue of their Week 3 tie with the Bengals, the Eagles are the odds-on favorite to win the NFC East as they have one fewer loss than the rest of the division.
Although it was met with heavy criticism at the time, head coach Doug Pederson's decision to punt with 20 seconds left in overtime and concede a tie rather than have kicker Jake Elliott attempt a game-winning 64-yard field goal could ironically save their season — they face the hardest remaining schedule of the four NFC East teams.
Their next four games against the Seahawks, Packers, Saints and Cardinals are brutal, and the Eagles will likely need an upset to stay in the race. Carson Wentz's play this season doesn't inspire any confidence: He's first in interceptions (12), 32nd in completion percentage (58.2%), 31st in DVOA and 27th in ESPN's Total QBR.
Carson Wentz has taken a league-high 35 sacks as the Eagles' offensive line hasn't held up well with left tackle Jason Peters playing like a shell of his former self. Their offense is just 30th in efficiency, 24th in points per game (22.0) and have hit the 30-point mark just once this season. Although they're 10th in rushing success rate vs. 30th in passing success rate, the Eagles still have the fourth-highest pass/run ratio in the league at 63% pass vs. 37% run.
Unless the Eagles turn to Jalen Hurts and start running the ball more behind a struggling offensive line, I'm not seeing any value on them. And with the brutal schedule, they could find themselves missing the playoffs for just the second time in the Pederson era.
New York Giants +250
Record: 3-7 | Point differential: -41
Week

Opponent

Win Prob

12

at Bengals

71%

13

at Seahawks

27%

14

vs. Cardinals

38%

15

vs. Browns

48%

16

at Ravens

17%

17

vs. Cowboys

50%

Remaining SOS: Third In NFC East
Proj. Wins Remaining: 2.51
Proj. Total Wins: 5.51
The Giants come into this game playing perhaps the best football of any team in the division. They've been competitive and had chances to win every matchup except their Week 3 loss to the 49ers. Now the Giants come into Week 12 with back-to-back victories over two divisional opponents.
They're fortunate to play the Bengals without Burrow, however they have just one game against a divisional opponent left this season. Outside of the Bengals, near coin-flip games against the Browns and Cowboys appear to be the Giants' best chances of picking up wins, so they'll need to pull off an upset over the Seahawks, Cardinals, Browns or Ravens.
Even for a great team, this is a tough schedule to overcome.
Dallas Cowboys +300
Record: 3-7 | Point differential: -83
Week

Opponent

Win Prob

12

vs. Washington

60%

13

at Ravens

22%

14

at Bengals

60%

15

vs. 49ers

36%

16

vs. Eagles

51%

17

at Giants

49%

Remaining SOS: Easiest In NFC East
Proj. Wins Remaining: 2.78
Proj. Total Wins: 5.78
The Cowboys were actually my preseason pick to win the NFC East, and with a historically-bad defense and following the injury to Prescott, this bet looked dead in the water.
Eleven weeks and three weeks later, somehow this wager is still alive. With the Cowboys defense improving from being historically-bad to just bad couple with the return of Andy Dalton, this appears to be the best value on the board.
With weapons everywhere in Ezekiel Elliott, Amari Cooper, Michael Gallup and CeeDee Lamb, the Cowboys have the most talented offense out of the four NFC East teams, and that matters in a league with increasingly high scoring.
From a schedule perspective, the Cowboys have three divisional matchups remaining, hosting two of the three. They should be a coin-flip or better to win those games, and close to a coin-flip to win their Week 17 matchup at the Giants.
Like the Giants, the Cowboys are also fortunate to face the Bengals without Burrow. And with the postponement of the Ravens' Thanksgiving Day game, the Cowboys will now catch the Ravens on short rest next Thursday night. Yes, matchups against the Ravens and 49ers are tough, but the rest the Cowboys' schedule could allow for them to pull out this division.
Washington Football Team +450
Record: 3-7 | Point differential: -27
Week

Opponent

Win Prob

12

at Cowboys

40%

13

at Steelers

12%

14

at 49ers

20%

15

vs. Seahawks

28%

16

vs. Panthers

40%

17

at Eagles

40%

Remaining SOS: Second In NFC East
Proj. Wins Remaining: 1.8
Proj. Total Wins: 4.8
Thursday's game is do or die for the Washington Football Team as it is the first of three straight road games against the Cowboys, Steelers and 49ers before heading back home to take on Russell Wilson and the Seahawks.
Although the Eagles have a tougher schedule, Washington plays four out of their final six games on the road and face only two division opponents. Washington is a 3-point underdog at Dallas on Thursday (shop real-time lines), and should the Football Team lose, they still have three more road games and only one more divisional matchup to catch up.
Despite ranking sixth in defensive efficiency, having the third-most sacks (32) and the sixth-highest pressure percentage, the Football Team is only 21st in DVOA largely due to an offense that ranks 28th in efficiency. Even with the change in quarterbacks from Dwayne Haskins to Kyle Allen to Alex Smith, WFT has found itself behind at halftime in eight of the last nine games.
With this offense and the tough schedule, I'm having trouble backing this team to make the playoffs.
NFC East Pick
Dallas Cowboys +300
Between their improved defense, loaded offense and favorable schedule, there's value on the Cowboys to win the division — and if they defeat Washington at home on Thanksgiving, these odds could plummet.
How would you rate this article?