Rams vs. 49ers Sharp Betting Picks: Professional Bettors Seeing Value in Over/Under on Saturday Night
Credit:
Robert Hanashiro-USA TODAY Sports. Pictured: Jared Goff
Looking for all the info on who sharp bettors are picking for the three Saturday NFL games? You've come to the right place.
Below we'll analyze the betting market for the game between the Los Angeles Rams and San Francisco 49ers, which has seen some significant action come in on the over/under.
The updated odds for Rams-49ers make the Rams a 7-point underdog with the total at 46.
Santa came early, folks! NFL games on a Saturday is just what the doctor ordered for everyone trying not to talk to their relatives at Christmas parties 'round the nation. It's either that or the worst bowl games college football has to offer.
Sharps certainly haven't let this mini Saturday slate go to waste, as they've hit on all three games.
Houston Texans @ Tampa Bay Buccaneers
1 p.m. ET | NFL Network
Eleven of 14 Bucs games have gone over the closing total, which is probably why 70% of the public is on the over.
Sharps, well… what do you think?
Yes, sharps are insane and have taken the under in this game. Here are some potential reasons:
A.) The weather is terrible
2.) Jameis Winston will be without Mike Evans and Chris Godwin
D.) They just like doing the opposite of everyone else
Whatever the case may be, they've hit the under quite hard thus far, dropping it from the opener of 53 all the way down to 50.
Seven Bet Signals have been triggered on the under, including two at 53, one at 52, two at 51, one at 50.5 and one at 50.
Sharp Angle: Under (moved from 53 to 50)
Buffalo Bills @ New England Patriots
4:30 p.m. ET | NFL Network
Could the Bills really win the AFC East? It's a real possibility, as the Pats would need to lose this game and Week 17 at home against the…Dolphins. Nevermind, actually.
Regardless, the Patriots are looking to stay in good form following an easy win vs. the Bengals. They've had trouble against good teams this year and the Bills, though they still aren't considered among the league's best, have proven that they're a very respectable team.
In fact, the Bills are so respectable that they're receiving nearly two thirds of spread bets in Foxboro and they're not even seven-point dogs. That's a feat in its own right.
Sharp bettors are not part of that majority…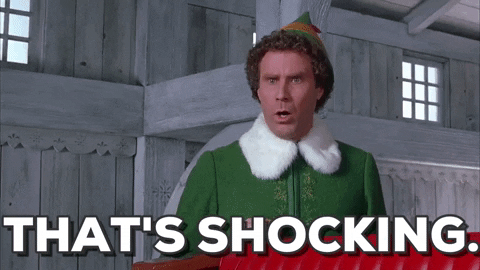 After opening at -6.5, early Bills action moved the line to -6 by late Sunday night. Despite their poor play over the past month or so, sharps took a chance on the Pats at home at -6, as a Reverse Line Move sent the line back up to the opener.
There has not been sharp activity yet at -6.5, but if the line does reach -7, look for buyback on Buffalo.
Sharp Angle: Patriots (moved from -6 to -6.5)
Los Angeles Rams @ San Francisco 49ers
8:15 p.m. ET | NFL Network
The NFL Network nightcap features last year's west coast darling against this year's west coast once-undefeated darling that is now in jeopardy of being a wild card team.
The Niners screwed the pooch last week, failing to beat a mediocre Falcons team at home as a double-digit favorite. The public expects them to bounce back and win this game in convincing fashion, though, as San Fran is commanding more than 75% of spread bets and dollars. Sharps have not stepped in on and said otherwise, either.
The total is what's being targeted by sharps in this game — I think they may have caught wind of the late season divisional under trend.
Since 2003, unders have hit at a 56.2% rate in divisional games played in December and January. That's continued and then some this season, as they're 10-5 thus far.
Sixty-percent of bets are on the over in this divisional clash, but cash is split 50/50. The only Bet Signal triggered on this game was also on the under.
Add these things together and you get yourself a total that's gone from 46.5 to 44.5 since opening.
Sharp Angle: Under (moved from 46.5 to 44.5)
How would you rate this article?