NFL Week 1 Betting Market Report: Wildly Popular Ravens Moving Towards Key Number
Credit:
Tommy Gilligan-USA TODAY Sports. Pictured: Lamar Jackson.
Using the Action Network's betting tools, we've analyzed the most popular Week 1 NFL sides, big line moves and key numbers.
We've had plenty of time to get action down on the Week 1 NFL slate. Any of you readers hammer some of these openers back in April? Maybe you let things settle in and pulled the trigger in May. Heck, maybe you're just one of those boring people who waits until the actual week of the game to bet it … psh, how lame.
Well it is the actual week of the games, now, and many of you are making your decision on what to bet. Here's what's happened over the past four months and change, including some big line moves, trendy choices and games teetering on key numbers.
All odds via PointsBet as of 10 a.m. ET Tuesday.
Biggest Movers
Ravens vs. Dolphins: It seems like folks expect that Ravens preseason winning streak to continue! After a 4-0 preseason in which they outscored their opponents 101-35, 85% of bets and a whopping 94% of the cash, both Week 1 superlatives, have come in on the Baltimore spread. This onslaught of action has forced oddsmakers to move the line up from the opener of -4 to -6.5 and even -7 at some books. However, the Dolphins have seen sharp action on their side at the key number of +7 when it's been made available.
Colts vs. Chargers: Hmm, I wonder what could have possibly caused the Colts to fall from +3 to +6.5 and the over/under to drop from 47.5 to 45 …
More on this game in a bit.
Broncos vs. Raiders: The second of the two Monday Night Football games, Broncos-Raiders will be a great game to watch … that is if you're a bettor or fantasy player. Pretty terrible game otherwise.
There's nothing too crazy about the betting action on this game in terms of tickets or sharp action. The Broncos are getting 56% of the bets, while both sides have received multiple waves of sharp support over the past couple of weeks. However, Denver is commanding 70% of the loot, something that has helped swing the line in its favor.
After opening at +2.5, the Broncos are the slight favorites, as they moved to -0.5 at PointsBet last Wednesday and have remained there ever since.
Popular Sides
Ravens (85% of bets): Yeah, so unless you have a reading problem, you probably already saw that entire section that I talked about the Ravens. What more do you want me to say?
I'm not going to say another darn thing about the Ravens, but I will say this: teams getting 80% of bets or more are just 94-114-9 against the spread per Bet Labs.
Chiefs (78% of bets): Don't act too surprised, but the Chiefs are getting the brunt of the action as small favorites vs. the Jaguars. This one was fairly predictable in my opinion, but what wasn't predictable is how the line has moved.
Remember when I said I wasn't going to say another darn thing about the Ravens?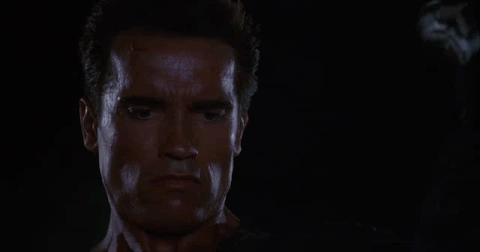 The Chiefs have one thing in common with the Ravens this week: lopsided ticket count. The money, however, is split down the middle, and sharp action on Jacksonville has caused the line to move from KC -4.5 to -3.5 since opening. This game is also the most heavily-bet Sunday game in terms of ticket count, compared to the Baltimore game which ranks towards the bottom.
Bills-Jets over (91% of bets): The Bills and Jets are certainly not two teams that were known for their scoring last year. That's probably why the over/under opened at just 38.5, the second lowest total of the week.
I suppose bettors expect improvement out of the two sophomore QBs, though, because the over is commanding 91% of bets, making it the most popular bet of the week thus far. It's also getting more than 80% of the money, and like that game that I'm not talking about anymore, the overwhelming action has forced oddsmakers to move the line from 38.5 to 40.
Key Numbers
Giants vs. Cowboys: This game is one of just a few that was taken off the board at one point — don't worry, though, it's back up. The Cowboys have had some question marks and distracting storylines surrounding them over the past couple months, most notably the Ezekiel Elliott holdout fiasco, which remains unsettled.
The public has lost some faith in Dallas as a result, as half the bettors are backing Eli Manning and the 5-11 Giants at +7. At multiple points during the offseason, you could have gotten the G-Men plus the hook or even +8 at some spots, but like the pig-footed bandicoot, those are all gone. With juice now favoring the Giants, it's possible the line moves to +6.5 before the week is through.
Colts vs. Chargers: I told you we would talk about this game later and I wasn't lying this time. After it was initially stalled on the key number of three, this game re-opened on the key number of seven following Andrew Luck's retirement, a move that corresponds with Luck's spread value.
Since then, however, there's actually been sharp support behind the Colts. They're getting just 30% of bets with Jacoby Brissett under center, but the sharpies certainly still liked them enough to hit them at +7. Most books have now moved the Colts to +6.5, while any remaining sevens are heavily juiced.
Texans vs. Saints: The first Monday Night Football game of the week will actually be a great game to watch regardless if you have any action on it.
The Saints are seven-point favorites and have been for a couple of months, but that's not the whole story. This line was actually one of the early movers, dropping to 6.5 way back in May. A lucky bunch of folks hold Saints -6.5 tickets because it appears as if significant action on this game has come to a standstill.
No waves of sharp action have been tracked on this game whatsoever, while ticket and money counts are both fairly split. Anything can happen over the next handful of days and perhaps bettors will wait until Monday to make a move, but it's possible there's not enough to budge this line off the key number.
How would you rate this article?