Freedman: Ranking the Top 10 Fantasy Football Vultures of All-Time
Credit:
Joe Robbins-US PRESSWIRE. Pictured: Jerome Bettis
Matthew Freedman unveils his ranking of the top 10 fantasy football vultures of all-time.
On the SiriusXM Fantasy Sports channel earlier this week, Jason Sobel and I got a call from a guy who said that he lost his Week 14 fantasy football playoffs matchup because Browns running back Kareem Hunt vultured a goal-line touchdown from teammate and lead back Nick Chubb.
That call prompted a conversation in which Sobel and I started to wonder aloud about what makes someone a vulture and who the all-time vultures are in NFL/fantasy football history.

So who are the all-time fantasy football vultures?
Let's start by defining what a vulture is and which positions quality, then dig into my top-10 of all-time.
Skip To: Top 10 Fantasy Vultures
What Makes A Player a Fantasy Football Vulture?
In order to create a list of the all-time vultures, we need to have a working definition of what the fantasy football vulture actually is.
Here's my definition: A vulture is someone who scores an outsized number of short-yardage touchdowns relative to 1) his role in the offense and 2) his talent as well as that of his teammates.
This definition has some far-reaching implications, the most important of which is that the vulture is almost always a running back because the vast majority of short-yardage scores are rushing touchdowns.
Let's examine whether other positions can be considered a vulture.
Can the Vulture Be a Quarterback?
I tend not to think so because the quarterback necessarily has a large role in the offense. If a team gets the ball all the way to the goal line and the quarterback gets a rushing touchdown, is it fair to think of him as a vulture when he helped engineer the scoring drive? Probably not.
So someone like Cam Newton is not a vulture. He had 14 rushing touchdowns as a rookie in 2011 and 10 in his MVP campaign of 2015. That's a lot of touchdowns that didn't go to running backs.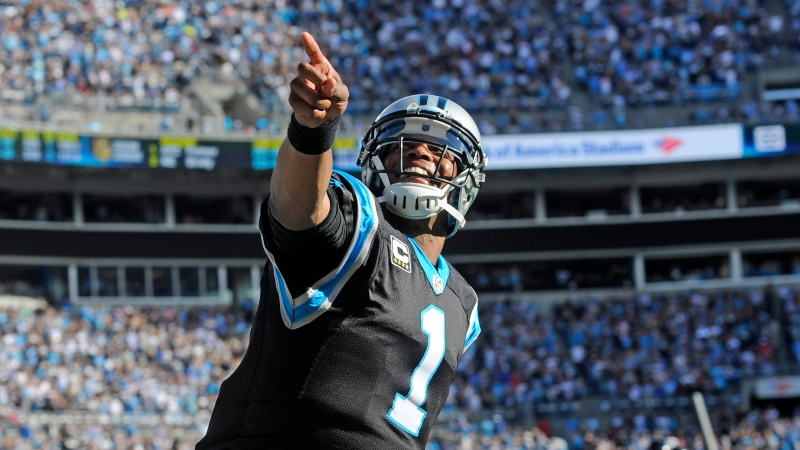 But Newton was the most talented player on his team, and he was a great rushing quarterback who had a position-high 706 rushing yards in 2011 and 636 in 2015. Newton hogged his share of goal-line carries, but it's hard to argue that he didn't put in the literal leg work to earn most of his rushing touchdowns.
Can the Vulture Be a Tight End?
Again, I don't think so. The majority of backfield rushes and targets tend to go to the lead back, so if he misses out on a goal-line touchdown because another back gets an opportunity, that might seem unjust.
But if a tight end happens to get a target near the goal line, that's just the way it goes: Tight ends are big guys with large catch radii, and they tend to be targeted close to the line of scrimmage, so they are ideal end-zone receivers.
In 2017, Jimmy Graham had 10 receiving touchdowns and only 520 yards, in part because he led the NFL with 24 red-zone targets and 16 targets inside the 10 yard-line.
But does that mean he was a vulture? No. Graham played the supermajority of the offensive snaps, so it's not as if he was coming in just for goal-line opportunities.
Plus, there was probably some randomness in his 520-10 receiving line. He had 96 targets in 2017, and just the year before he had a 923-6 line on 95 targets.
And Graham has been a talented touchdown scorer for much of his career. In his 2011-14 heyday with the Saints, he averaged 11.5 touchdowns per game. It made sense for the Seahawks to target him at the goal line.
And there was no dominant running back on the Seahawks in 2017 for Graham to vulture touchdowns away from. No back on the team had even 70 carries or 250 rushing yards. It's arguable that Graham got so many short-yardage touchdowns because the Seahawks lacked a strong back.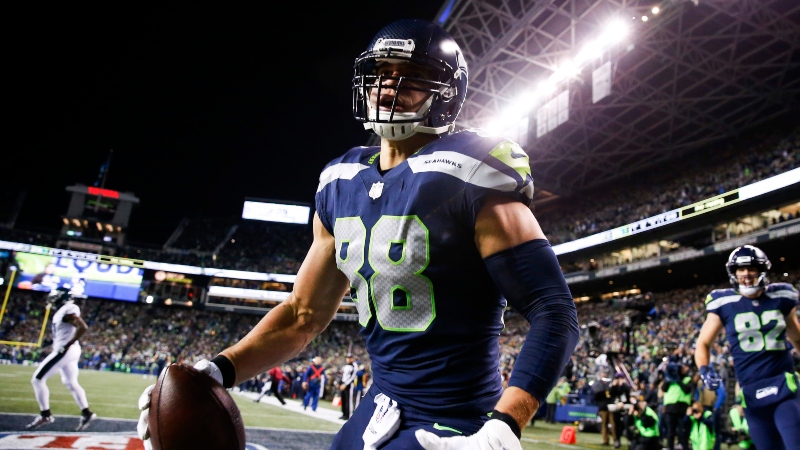 It's possible for a tight end to vulture a touchdown in isolated instances, especially if he scores as a runner: In Week 14, Kelce scored a wildcat rushing touchdown, and occasionally a tight end will score on a goal-line jet sweep.
But even on Kelce's touchdown, was he a vulture? Probably not. Which talented and deserving running back exactly did he steal a touchdown from: The crusty LeSean McCoy? The rookie Darwin Thompson? The expendable Spencer Ware?
Bottom line: Even if a tight end occasionally vultures a touchdown, it's hard to say that he's actually a vulture. He's just a guy who happens to vulture sometimes.
Guys like 2013 Joseph Fauria (18-207-7 on 30 targets), 2014 Dwayne Allen (29-395-8 on 50 targets) and even 2010 Rob Gronkowski (42-546-10 on 59 targets) — they weren't vultures: They were just tight ends who did tight ends-y things to the extreme, like score short-yardage touchdowns.
Can the Vulture Be a Wide Receiver?
Probably not, especially if the guy gets regular playing time.
In principle, 2018 John Ross (21-210-7 on 58 targets) is pretty similar to some of the tight ends mentioned above, just smaller.
Can the Vulture Be a Specialty Player?
Or an "offensive weapon"? In other words, is Taysom Hill a vulture?
Sort of. He has the heart of a vulture.
His one rushing touchdown this year came from 30 yards out, so he hasn't been a vulture on the ground. But he has four receiving touchdowns this season, all of which have come from within the 10-yard line.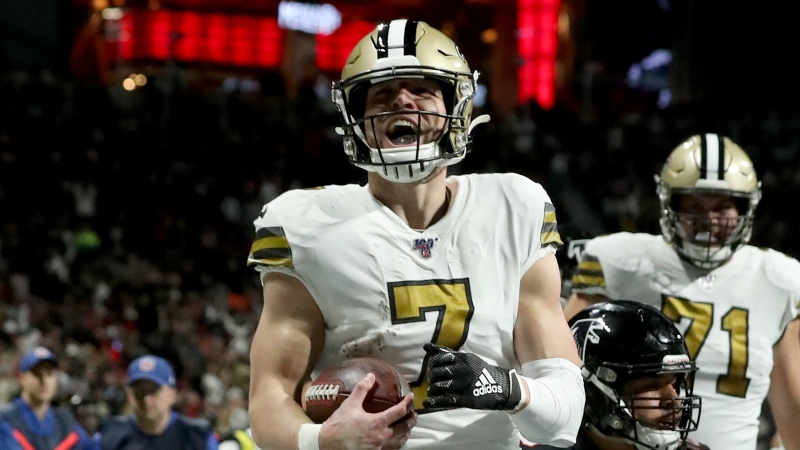 I wouldn't say that he's vultured running backs Alvin Kamara and Latavius Murray, but Hill has definitely stolen valuable opportunities from the Saints skill position players en masse, given that he's not a viable fantasy option because he has just 266 yards on 35 touches.
It's probably a bit too much to say that Hill is a vulture, but he's clearly a scavenging bird of prey.
Can the Vulture Be a Defensive Player?
Maybe.
In 2014, All-Pro defensive end J.J. Watt played nine offensive snaps, and with that usage, he turned three targets into four yards and three touchdowns.
On the one hand, a guy with just three touchdowns is probably not a vulture. On the other hand, a guy who plays only in goal-line situations, is targeted on 33% of his snaps and turns 100% of his opportunities into short-yardage scores — that guys sounds a lot like a vulture.
If you wanted to call him a vulture, I wouldn't quibble. The guy has no fantasy value outside of individual defensive player leagues, and he takes easy touchdown opportunities away from offensive players.
It's bad enough when no-name offensive players get goal-line touches at the expense of the fantasy-relevant guys. When a defensive player steals those opportunities, it's beyond tilting.
The vulture case for edge defender Mike Vrabel is even stronger. Watt has just one season with any offensive production. Vrabel, though, scored at least one receiving touchdown in six different seasons. After getting one touchdown in 2002, he got two scores in 2004, three in 2005 and another two with the 16-0 Patriots in 2007 as an All-Pro defender.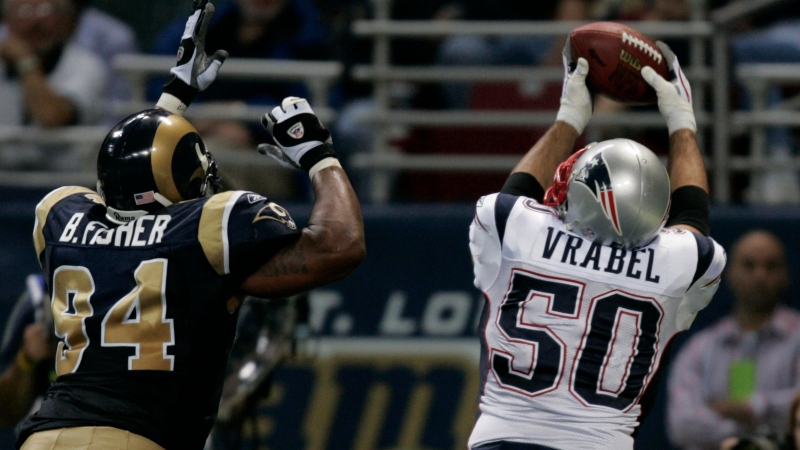 And then he got one touchdown in each of his two final seasons with the Chiefs in 2009-10.
Every snap Vrabel played in the goal-line package, he was a threat to find the end zone.
In total, Vrabel had 10 receiving touchdowns, all of which came within the 2-yard line. And from the perspective of fantasy investors, all were stolen from other players.
Can the Vulture Be a Timeshare Back?
No, not really.
The vulture is a specialty back. He's a niche player, like the closer in baseball. He ultimately has one job: Finish the drive with a touchdown. That's it.
On occasion he's called upon to convert short-yardage third- and fourth-down carries, but he's a touchdown-or-bust player.
The timeshare back has too big of a role in the offense and likely accumulates too many yards to be considered a vulture.
He's also probably too talented.
The vulture is what he is because that's pretty much all he can be. If he could be a hawk — if he could contribute to his team more consistently and in an impactful way — he would do so.
But the vulture is a mere scavenger, barely surviving in the fantasy world, feeding on nothing but the dead meat of goal-line touchdowns.
Was Fred Jackson a long-standing annoyance to fantasy investors of Marshawn Lynch and C.J. Spiller? Yes. Was he a vulture? Not even close. He had five seasons of 1,000-plus scrimmage yards with the Bills: He was way too involved in the offense and skilled as a player to be a vulture. He earned the touchdowns he got.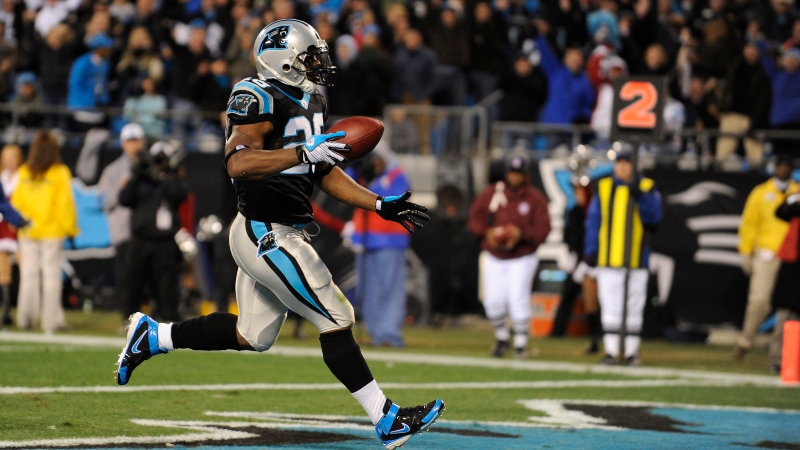 Did 2007-2008 Jonathan Stewart vulture DeAngelo Williams? No. It's hard to say that a talented first-rounder who racks up 2,155 yards in his first two years doesn't deserve the 21 touchdowns he gets.
Did 2008 Tim Hightower vulture Edgerrin James when he had 10 touchdowns with just 636 yards as a rookie? No. Hightower led the backfield with 177 touches, and James wasn't good enough to be a player who qualifies for vulturing.
Being a fantasy annoyance to the investors of another back is not nearly the same as being a vulture.
Can the Vulture Be a Past-His-Prime Veteran?
I go back and forth on this one, but sadly, I think yes: The aging player who used to be a star but now is just a mascot can be a vulture.
Whether a player is or isn't a vulture is partially a matter of perception, because in general, a vulture tends to be someone with limited fantasy relevance — someone the market prices at next to nil, or who you wouldn't want to put in your lineups — because if you could start him with confidence, he would no longer be a vulture: He would be a clear fantasy asset with a goal-line role everyone thought was reasonable.
And with aging veterans, my sense is that sometimes the public perception of them is off: The market values them according to their past production, not their currently fading and inconsistent fantasy utility.
In other words, with some past-their-prime vets, it's likely that most fantasy investors view them still as low-end starters instead of the unreliable touchdown-dependent liabilities they are: Vultures.
Using a past-his-prime back in a goal-line role while keeping him on the sideline for the plays that actually matter allows him to save face — "Hey, I'm still important, I still score the touchdowns" — and allows the team to put the most talented back on the field for a majority of the snaps.
So in his usage, such a player is a vulture, even though in his glory days he was a franchise centerpiece.
2005 Jerome Bettis, I'm looking at you.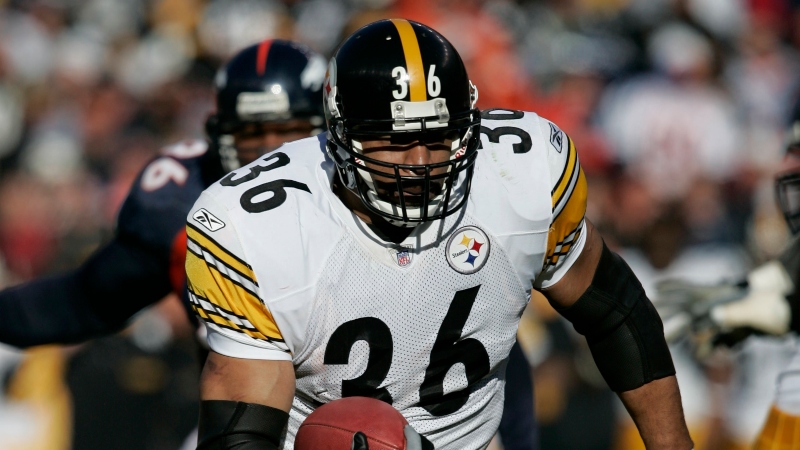 Is a Goal-Line Back Necessarily a Vulture?
No. If a guy is only a goal-line back, then he's probably a vulture. But if a guy is a timeshare back who has the goal-line role, then he's not a vulture.
With the 1997-2001 Buccaneers, running back Warrick Dunn and fullback Mike Alstott both played 76 games. Dunn was the clear lead back and an accomplished player, racking up 6,574 yards from scrimmage on 1,329 touches, but he scored just 26 touchdowns. Why? Because Alstott scored 44 touchdowns.
Was Alstott a vulture? Most certainly not. In his five years with Dunn, Alstott had 4,498 yards on 1,049 touches. Even though he was technically a fullback, Alstott was a significant contributor. And as part of his duties, he got the team's goal-line work.
If a guy gets more touchdowns than the lead back, that doesn't mean he must be a vulture.
Similarly, if a guy gets lots of touchdowns relative to his yardage, that doesn't mean he's necessarily a vulture.
For instance, 2013-16 LeGarrette Blount had 37 touchdowns on 3,356 yards. His touchdown/yardage ratio was a tad high, and in 2016 he had 18 touchdowns on just 1,199 yards. But he wasn't a vulture because he was still getting a lot of yards: He had a role that extended beyond just scoring touchdowns.
What I'm about to say will be extremely unpopular, but whatever: 2010-11 Mike Tolbert averaged 10.1 carries and 3.6 targets per game. He averaged an Alstott-esque 937 scrimmage yards per year. I'm sure it was annoying for Ryan Mathews backers to see Tolbert score 21 touchdowns, but Tolbert was a regular contributor with a defined goal-line role: He was not a vulture.
I repeat: Mike Tolbert was not a vulture.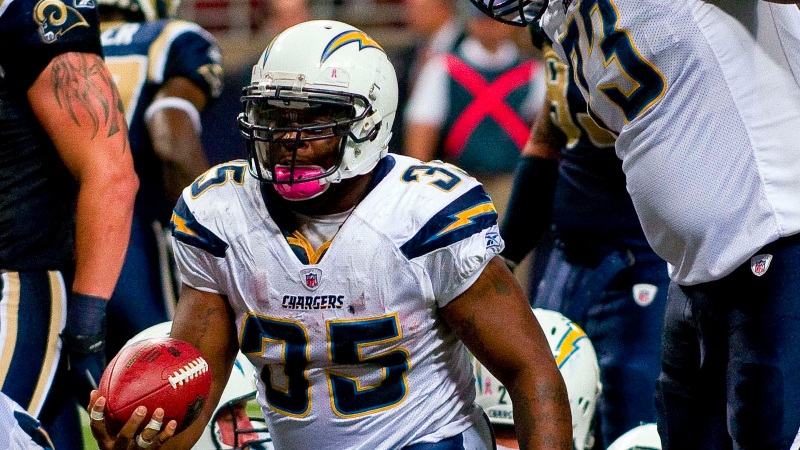 And neither was 2008 Le'Ron McClain. Although Willis McGahee and Ray Rice combined for 1,571 scrimmage yards, McClain scored 11 touchdowns as the team's fullback. But he led the backfield with 251 touches and 1,025 scrimmage yards. The All-Pro player more than earned his touchdowns.
And 2014 Matt Asiata wasn't a vulture with his 10 touchdowns: He was just a highly-inefficient back who frustrated Jerick McKinnon investors. But Asiata led the backfield with 208 touches and 882 scrimmage yards. He pitched in with two 2-point conversions, and averaged 10.9 carries and 4.2 targets per game.
Asiata was a bad back who happened to get a lot of touchdowns. He wasn't a vulture.
Most vultures are big-bodied, straight-ahead, between-the-tackles grinders — but not every back who fits that stereotype is a vulture. Just because a random guy lucks into the goal-line role you were hoping your fantasy back would have doesn't mean he's a vulture.
Is a Fullback Who Scores Some Touchdowns Necessarily a Vulture?
It really depends on how many touchdowns he has and how reliably he gets the ball in goal-line situations.
Think about the bird: If you're just out in the woods looking for a vulture, you're probably not going to find one. But if you put out some rotting meat, you'll get one pretty quick.
Fantasy vultures have a similar combination of "not here" and "here if there's something to eat." Fantasy vultures are unreliable, because you never how many goal-line opportunities a team will have in any give game.
But if a team actually gets on the goal line, you know there's a decent chance — based on past usage and performance — that the vulture will get a chance to score.
Is a fullback who scores some random touchdowns a vulture? If he becomes reliable enough as a scorer to be feared as a goal-line threat by the fantasy investors of the running backs on his team, then yes.
If not, then probably not.
In 2018, James Develin scored four touchdowns on 69 yards and 18 touches. That's definitely vulture-esque, but can a guy who scores just four touchdowns in 16 games be considered a vulture? Probably not.
In 2013, Darrel Young stole four touchdowns away from Alfred Morris on just 112 yards and 16 touches. The next season, he stole another five from ALF on 103 yards and 20 touches.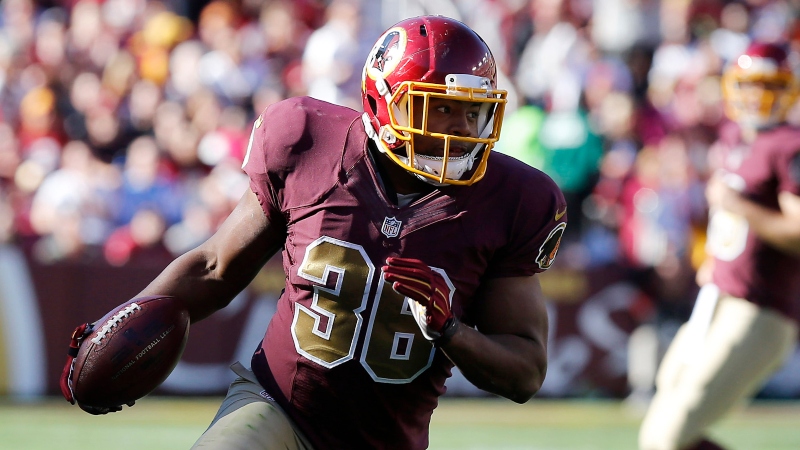 Was Young a vulture? In 2013, probably not. In 2014, probably, because he scored one more touchdown, and because ALF investors had his 2013 touchdown production as a frame of reference. By 2014, they knew to be scared of Young because of what he had done the year before.
In 2010, John Kuhn had six touchdowns on 378 yards and 99 touches. Was he vulture? Maybe, but probably not. The Packers backfield was in flux that season, and Kuhn was actually the No. 2 back. Lead back Brandon Jackson had 1,045 yards from scrimmage but only 3.7 yards per carry, and it's hard to say that he was talented enough to deserve the touchdowns that Kuhn got.
In other words, it's likely that Kuhn wasn't a vulture because Jackson wasn't good enough to be vultured in the first place.
The next season, Kuhn once again had six touchdowns, this time on only 155 yards and 45 touches. Was Kuhn a vulture then? Yes. He was far less useful for fantasy because he had fewer yards, and Ryan Grant and James Starks combined for 1,621 yards on 315 touches, but they scored only four touchdowns.
And in 2016, when Kuhn joined the Saints for his final full season and scored five touchdowns on just 107 yards and 34 touches, was he a vulture? Definitely, because everyone knew about his earlier history as touchdown scorer, and he was taking opportunities away from Mark Ingram (1,362 yards, 10 touchdowns) and even Tim Hightower (748 yards, five touchdowns).
For a fullback to be a vulture, he needs to score enough touchdowns, and he needs to score them reliably enough for the fantasy market to know that he's a problem.
The Vulture Cannot Be a Potential Lead Back
If he is, then he's more of a timeshare back with a goal-line role and less of a random guy who just happens to get touchdowns.
No. 1 overall pick Ki-Jana Carter missed his 1995 rookie season because of a knee injury, but the 1996 Bengals gave him regular (albeit modest) work behind starter Garrison Hearst in the hope that Carter would replace him the following year.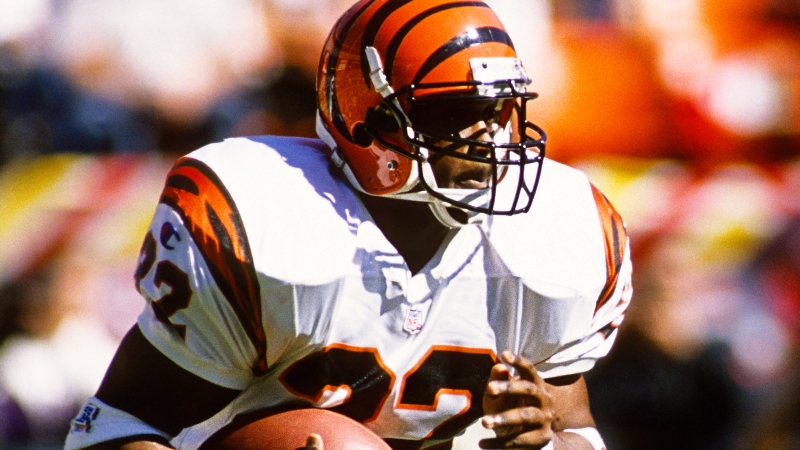 With nine touchdowns on just 433 scrimmage yards, Carter was certainly a pain to Hearst backers, but he wasn't a vulture because if he had been more efficient with his opportunities, he could've developed into a reliable fantasy option and maybe even worked his way into an even timeshare with Hearst.
For a player to be a vulture, he probably needs to be a back with almost no hope of leading the team at the position.
The Vulture Must Play Behind a Back Who Is Clearly More Talented and Worthy of Touchdowns
The vulture is a net negative. Whatever fantasy relevance he has is less than the fantasy relevance he subtracts from someone else.
Even though a touchdown is everything to the vulture, but for fantasy investors, a touchdown that goes to a vulture is worth much less than a touchdown that goes to a player who regularly appears in starting lineups.
If the vulture does not have a player who is clearly more talented than he is playing ahead of him, this balance is disrupted.
In 1999, the 6-10 Cardinals were led by 29-year-old running back Adrian Murrell, who managed 888 scoreless-yards on 242 touches. Are we sure that he was really more talented and worthy of touchdowns than Mario Bates, who had nine scores on 236 yards and 77 touches? Or better than No. 3 back Michael Pittman, who took over the backfield the following year and kicked off a half-decade run in which he would average 1,250-plus scrimmage yards per year?
If a backfield is up for grabs, a goal-line specialist can quickly become a lead back. And even if he doesn't, it's not right to say that the guy who happens to be the lead back (for now) deserves touchdowns going to someone else.
If a goal-line back isn't behind a talented back who legitimately deserves to score touchdowns, then he's not a vulture because he could become the lead back and because the player ahead of him isn't good enough as a vulturing candidate.

Alright, now let's dig into the top-10 vultures ever.
---
The 10 Greatest Fantasy Football Vultures of All-Time
In creating this list, I've tried to have some historical perspective in mind. Although this cohort skews toward the past 35 years — i.e. the "fantasy football era" — I've been sure to include some players from the early years of professional football.
There are a lot of guys I wanted to include in my top 10 but simply couldn't. Many of them are mentioned in the responses to this tweet:
I'm thinking about writing an article on this.

Who are the biggest vultures in NFL/fantasy football history?
— Matthew Freedman (@MattFtheOracle) December 9, 2019

Brandon Jacobs had seven touchdowns on just 99 yards and 33 carries as a rookie in 2005. But he didn't score quite enough touchdowns for inclusion, and by his second season he was more of a timeshare back than a vulture.
Similarly, fullback Mike Sellers was a stellar goal-line vulture in 2005, turning 16 targets and one carry into eight touchdowns and 73 yards. But he didn't have enough touchdowns to crack the top 10, and with the seven receiving touchdowns, he might have been harming tight end Chris Cooley more than No. 1 back Clinton Portis, who had 1,732 yards and 11 touchdowns.
I wanted to include Leroy Hoard and Moe Williams, who played similar roles for the Vikings. Hoard had double-digit touchdowns in 1998 and 1999, but he also averaged 699 yards per season. And in 2002, Williams led the team with 11 touchdowns from scrimmage, but he had 665 yards. With their yardage totals, both were too relevant to be vultures.
Stacey Mack received some consideration as well. In 2002 — just one year after injuries forced the fullback into a 1,000-yard, 10-touchdown leading role — he stole nine touchdowns from 1,700-yard No. 1 back Fred Taylor. But because of his 2001 production, some fantasy players probably gave Mack more credit than he warranted in 2002. And with his 515 yards, Mack wasn't an irrelevant player.
The two guys I really — REALLY — wanted to include were LenDale White and Willis McGahee.
In 2008, White became the only non-lead back in NFL history with at least 15 touchdowns but fewer than 800 yards. With 205 touches, he stole significant opportunities from rookie Chris Johnson, who the next season set the single-season record with 2,509 scrimmage yards once White's offensive role was drastically scaled back.
And in 2009, McGahee became the only back in NFL history with at least 14 touchdowns on fewer than 650 scrimmage yards. With his 124 touches, he took precious opportunities away from 2,000-yard lead back Ray Rice.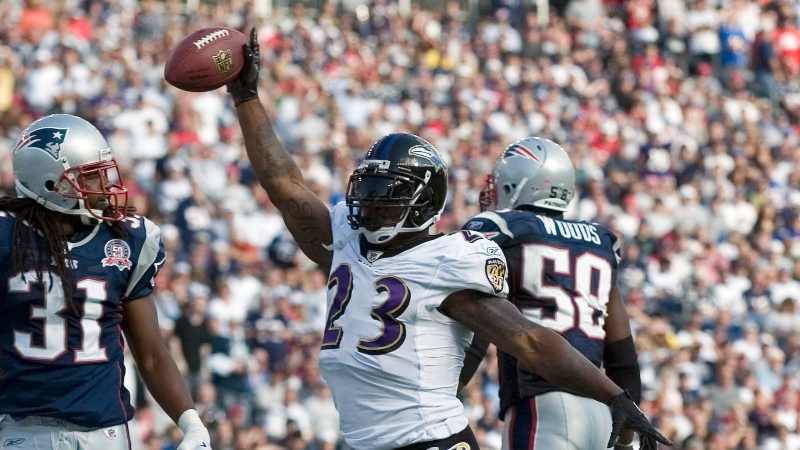 But both White and McGahee were top-24 fantasy backs: As annoyingly superfluous as they were, they were still far too relevant to be vultures.
With all of that out of the way, here are my 10 greatest fantasy football vultures of all time.
10. Buckets Goldenberg (1933)
As a rookie, the Ukrainian-born Charles "Buckets" Goldenberg was No. 5 on the Packers with 56 touches and tied for No. 4 with 256 yards, but he led the entire team with five touchdowns from scrimmage.
A member of the Packers Hall of Fame and the 1930s All-Decade Team, Goldenberg shifted from the backfield to the offensive line a few years later, so he never matched the offensive output of his first season, but he did win three NFL championships with the Packers under legendary head coach Curly Lambeau.
9. Joe Perry (1948)
A Hall-of-Fame fullback who played most of his career for the 49ers, Joe the Jet is a great figure in NFL history. Starting out as a young 21-year-old rookie in the short-lived All-America Football Conference, Perry had 10 rushing scores and put up 11 touchdowns total on 641 yards and 85 touches.
Playing behind 1,400-yard back Johnny Strzykalski, Perry wasn't a threat to lead the backfield at any point that season, but he sure did limit Strzykalski's goal-line opportunities.
In a league with eight teams, Perry was just No. 18 with 77 carries, but No. 1 in rushing touchdowns.
8. Don McCauley (1975)
A first-round back who played alongside legendary Colts quarterback Johnny Unitas, McCauley failed to capitalize on opportunities early in his career, and by his fourth season, he was just a lightly used backup with only 202 yards and one touchdown on 47 touches.
But in his fifth season, new head coach Ted Marchibroda gave McCauley a large share of the team's goal-line responsibilities, and with his role, McCauley amassed 11 touchdowns on 289 yards and 74 touches in just 14 games, becoming the first player in the modern era to score double-digit touchdowns on no more than 500 scrimmage yards.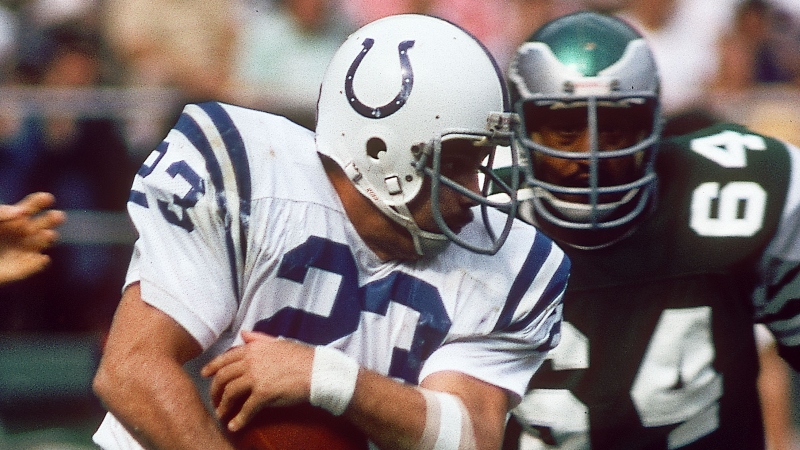 From 1975 to 1980, never did McCauley have fewer than five touchdowns in a season.
7. Pete Johnson (1984)
In my eyes, Johnson is a real legend in the vulture skid row of infamy. For the first seven years of his career, he was a strong multidimensional player for the Bengals. For the 1978-83 seasons, he averaged 1,019 yards and 11 touchdowns from scrimmage on 13.3 games per year. Although he played fullback, he was his team's backfield leader.
But in 1984, the Bengals traded away Johnson, and after starting the season with the Chargers, he played the final 13 games of the year with the Dolphins. Despite being the No. 4 back in Miami and joining the team late, Peterson won the team's goal-line role and got a lot of work thanks to quarterback Dan Marino's record-setting season.
Not only did Johnson lead the Dolphins with nine rushing touchdowns on just 159 yards and 68 carries, but he was No. 6 in the NFL with 12 total rushing touchdowns — he scored three early in the year with the Chargers — on a mere 205 yards and 87 carries.
Johnson retired in 1985, and sixth-round rookie Ron Davenport took up his mantle, playing as the No. 3 back but leading the team with 13 touchdowns on 444 yards and 111 touches. Davenport never had more than two touchdowns in any other season and was out of the league by 1990.
Johnson: Imitated, but not duplicated.
6. T.J. Duckett (2008)
A fullback-sized first-round halfback, Duckett played the Alstott to lead back Warrick Dunn with the 2002-05 Falcons for the first four years of his career.
Over that span, Duckett served as a low-end fantasy option, scoring an average of 7.8 touchdowns on 602 scrimmage yards per year while Dunn had just 6.8 touchdowns despite putting up 1,337 yards per year.
After his tenure with the Falcons, Duckett had nondescript one-year stints with the Redskins and Lions, but in 2008 — his final season — he turned back the clock, dug deep and transformed himself into a modern-day vulturing Samson for the Seahawks, giving everything he had left as he pushed his way to eight touchdowns on 172 yards and 62 attempts.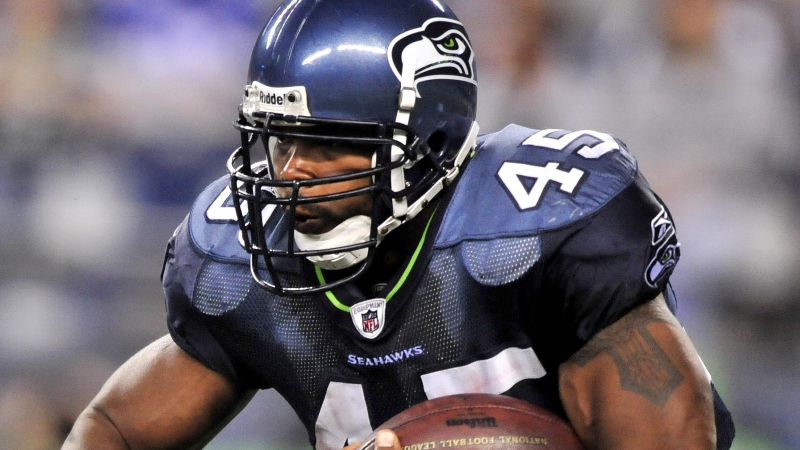 His 2.8 yards per carry? That's the mark of a man who maxed out.
Julius Jones and Maurice Morris combined for 1,474 yards but just four touchdowns on 323 touches.
5. Zack Crockett (2002)
Crockett is your classic, hard-nosed, lunch-pail vulture fullback. A real workman dedicated to the job. A hero.
For the first four years of his career, Crockett's primary job was to block for Hall-of-Fame back Marshall Faulk in Indianapolis, but in his fifth season, Crockett signed with the Raiders, and for the next half decade, he averaged 6.6 touchdowns on 162 yards and 52 touches per year.
Tyrone Wheatley, Napolean Kaufman, Charlie Garner: He stole touchdowns from all of them, and he was never better than the No. 3 back.
In the team's 2002 run to the Super Bowl, Crockett was at the peak of his vulture powers: In his eight years with the Raiders, he never had more than the eight touchdowns or fewer than the 118 yards and 40 touches he had that year.
4. Ottis Anderson (1988)
As a rookie in 1979, Anderson had an outstanding All-Pro 1,911-yard, 10-touchdown campaign, and for years he was a 1,500-yard lead back for the Cardinals.
But after an injury-shortened 1985 season, he was traded to the Giants in middle of 1986. And in 1987, he had literally two carries for the team.
In 1988, though, the 31-year-old Anderson played as the goal-line back behind Joe Morris, who had back-to-back seasons with at least 1,500 yards and 15 touchdowns in 1985-86. But Morris' efficiency tanked in 1987, so the Giants decided the following year to limit his workload.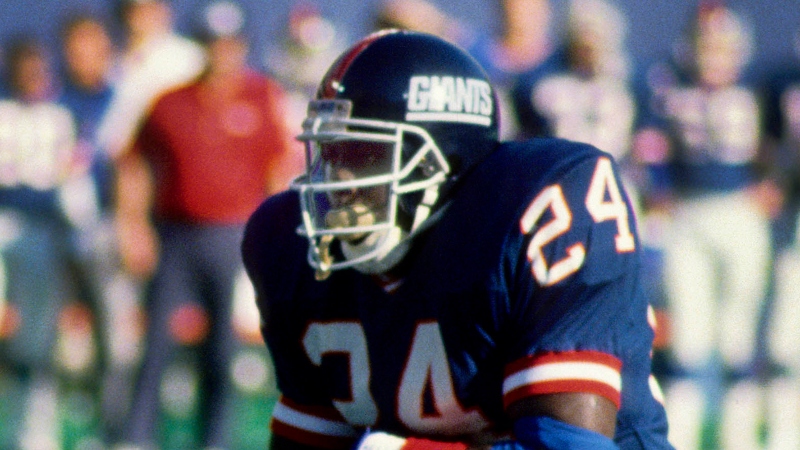 Although Morris still had 1,249 yards in 1988, he had just five touchdowns while Anderson led the team with eight touchdowns on 265 yards and 74 carries.
By the next season, Morris was no longer on the team, and for 1989-90, Anderson was the lead back as he averaged 1,107 yards and 12.5 touchdowns per year. And in Super Bowl 25, he put a bow on his tenure as the Giants backfield leader, winning Super Bowl MVP with a 21-102-1 rushing performance in a timeless 20-19 victory over the Bills.
Over the next two years — his final NFL seasons — Anderson had just 213 yards and one touchdown in 23 games.
And it really all started his 1988 vulture campaign. If not for that, he probably wouldn't have led the Giants in 1989-90 or been allowed to stay on the roster for 1991-92.
3. Tony Paige (1985)
It's hard to decide whether 1984 or 1985 was the more impressive vulturing year for Paige, but both were quite strong.
As a sixth-round rookie fullback in 1984, Paige was the No. 3 back on the Jets, rumbling his way to just 161 yards on 41 touches, but he managed to steal a team-high eight touchdowns from Pro-Bowl lead back Freeman McNeil. Although he had 1,364 scrimmage yards, McNeil ended up with just six touchdowns on the year.
Next season, Paige upped the ante. Once again as the No. 3 back, he had a team-high 10 touchdowns on 278 yards and 73 touches. As for McNeil, he once again made the Pro Bowl, and he increased his yardage total to 1,758 — but his touchdown total dropped to five.
The following year, Paige had just two touchdowns. And the year after that, he was off the team.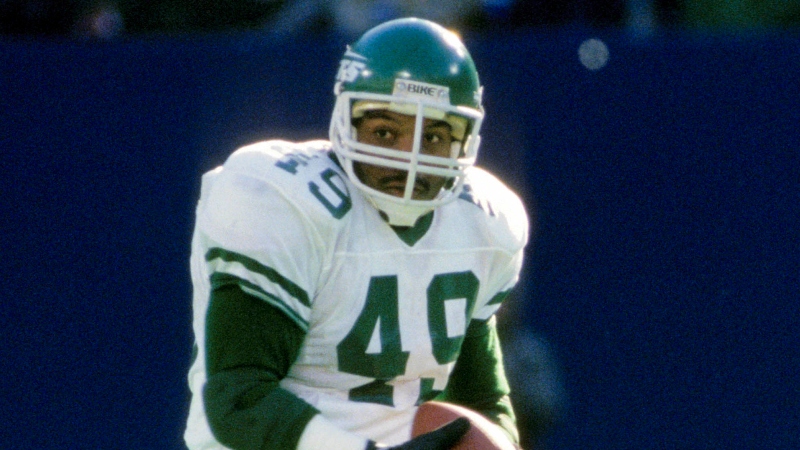 Although he somewhat returned to form in 1990 with a 342-yard, six-touchdown season with the Dolphins, Paige was never able to reach the vulturing heights of his second season. It's almost as if, like Icarus, he flew too close to the touchdown sun.
Side note: In 1984-85, Paige was backed up at fullback by Marion Barber II. I like to imagine him showing tapes of Paige to his son and saying thing like, "You see, THAT'S the way you vulture a touchdown — your legs don't stop till you reach the end zone: You have to run like a barbarian!"
It's probably a coincidence that 21 years after Paige's vulturing peak, Marion Barber III became the only non-lead back in NFL history to score at least 16 touchdowns with fewer than 900 scrimmage yards in a season when he outright punked Cowboys lead back Julius Jones, who had just four touchdowns on 1,226 yards.
It's probably a coincidence — but maybe not.
2. Jerome Bettis (2005)
I'll be honest: I wanted to put Bettis No. 1. When you think about fantasy vultures, Bettis at the end of his career is one of the first guys you think of.
After averaging 1,225.2 yards and 7.1 touchdowns from scrimmage for his first 12 NFL seasons, in his final year, he was little more than a short-yardage savant.
But it's questionable as to whether he should even be on this list.
In 2005, the Bus stole nine touchdowns from surprise breakout lead back Willie Parker, who had just five touchdowns on 1,420 yards. But Bettis had 408 yards on 114 touches and was still relevant as a low-end option for desperate fantasy players.
He averaged 9.5 touches per game in the regular season, and in the playoffs, he averaged 14 carries, 45 yards and 0.75 touchdowns and had double-digit carries in each of his four postseason games.
I hate to say it, but by the strict letter of the law I've created, Bettis is probably not a vulture.
But whatever. It's my list. I'm not including such "fan favorites" as Mike Alstott, Mike Tolbert and Matt Asiata. I'm not including LenDale White and Willis McGahee. But Bettis? There's no way he's not making the top 10.
Fantasy players loath 2005 Bettis because of how much he held back Parker, who predictably went off for 1,716 yards and 16 touchdowns the next year.
Plus, Bettis feels like the exception that proves the rule, the guy who lands right on and actually defines the vulture/timeshare divide.
In essence, Bettis might not be a vulture, but in quintessence, he definitely is. Is there a difference between essence and quintessence?
Does it even matter?
1. Gerald Riggs (1991)
The No. 9 pick in the 1982 draft, Riggs was a star for the Falcons for most of the 1980s. For the first two years of his career, Riggs played behind the under-appreciated William Andrews, who racked up 1,676.8 yards and eight touchdowns on 14.4 games per year for his half-decade 1979-83 stretch.
But even behind Andrews, Riggs scored 13 touchdowns in 1982-83, and then in 1984 he took control of the backfield and went on a four-year run in which he averaged 1,571.5 yards and 8.5 touchdowns per season.
In 1988, though, he played just nine games, and the Falcons traded him in 1989 to the Redskins, who used him as the lead back that season, giving him 208 touches. But he underwhelmed with just 901 yards and four touchdowns, and he was significantly outproduced by teammate Earnest Byner, who had a 1,038-yard, nine-touchdown campaign.
The following year, Byner led the backfield, and Riggs supported him with a modest 535-yard, six-touchdown season, but in 1991 — when the Redskins won the last of head coach Joe Gibbs' three Super Bowls — Riggs finally reached his vulture peak.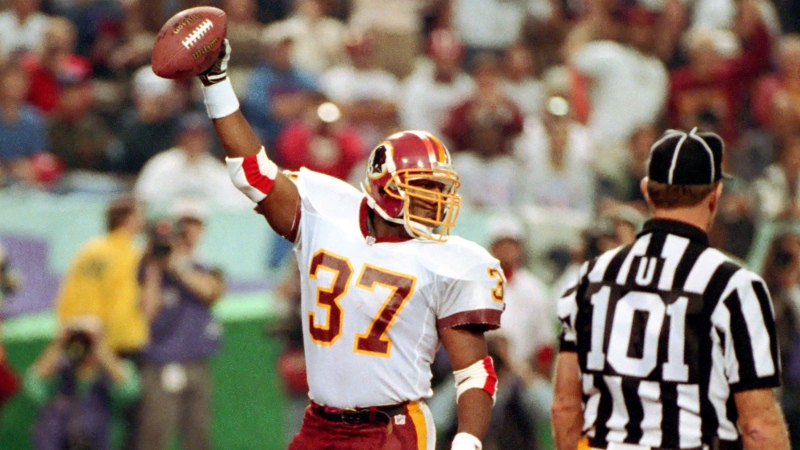 As the No. 3 back for a 14-2 team, Riggs had a team-high 11 touchdowns on 253 yards and 79 touches while Byner as a Pro-Bowler had just five scores on 1,356 yards and No. 2 back Ricky Ervins had four on 861.
No other player in NFL history has rushed for as many as 11 touchdowns on as few as 78 carries in any season.
And in the team's three postseason games, Riggs balled out (to the extent that any vulture can).
Divisional Round: Four carries, seven yards, two touchdowns
NFC Championship: Two carries, five yards, two touchdowns
Super Bowl: Five carries, seven yards, two touchdowns
What a legend.
Riggs retired after the 1991 season. He knew he could do no better.
And neither can we.
Honorable Mention: William Perry (1985)
In good conscience, I can't include the Fridge in my top 10, but he's still a vulturing legend, if for no other reason than the hold he has on the public imagination, even after all these years.
How many touchdowns do you think Perry scored in his career? Maybe 10? In retrospect, it sure feels like the Bears trotted him out there a lot to steal touchdowns from Hall-of-Fame back Walter Payton.
But the massive-and-athletic defensive tackle had just four touchdowns in his career. It's just that they all came in his 1985 rookie campaign, when the 15-1 Bears were the talk of the NFL — and his touchdowns came in big moments.
In Week 6, Perry saw his first offensive action with two short-yardage carries in the closing minutes, and then the next week — in the second quarter of a 23-7 Monday Night Football win over the division rival Packers — Perry scored his first touchdown on a one-yard rush.
A star was born.
Two weeks later — against the same Packers — Perry had a four-yard receiving touchdown, and three weeks after that Perry scored another touchdown on a one-yard dive.
After the team suffered its first loss of the season in Week 13, head coach Mike Ditka got serious and didn't use Perry again on offense until the Super Bowl, when he scored the final touchdown of his career with a one-yard run late in the third quarter of a 46-10 blowout victory.
Perry's three touchdowns in the regular season were all fun and games, but with his Super Bowl score, the Fridge vultured a precious goal-line opportunity from Payton, who was famously embarrassed to be held out of the end zone in the biggest game of his career while quarterback Jim McMahon, fullback Matt Suhey and Perry combined for four rushing touchdowns.
Perry wasn't a traditional vulture, and he had a relatively brief run. But the big guy sure knew how to make the most of the moment.
---
Matthew Freedman is the Editor-in-Chief of FantasyLabs. He has a dog and sometimes a British accent. In Cedar Rapids, Iowa, he's known only as The Labyrinthian.
How would you rate this article?
This site contains commercial content. We may be compensated for the links provided on this page. The content on this page is for informational purposes only. Action Network makes no representation or warranty as to the accuracy of the information given or the outcome of any game or event.