College Basketball Odds & Trends: Best, Worst Performing Leagues in Non-Conference
Credit:
Photo by Mitchell Layton/Getty Images. Pictured: Big Ten logo
To all of our chagrin, college football is essentially over.
This is the time of year when the nation turns its collective heads toward the hardcourt, and college hoops become the collegiate world's focus through March.
While many haven't watched any non-conference ball, our Action Network college basketball team has been hard at work, observing play, calculating stats and following up on trends.
I usually do a non-conference trends recap around the new year to give a full-scale look at the state of the college basketball nation.
But we decided to do it differently this year, looking at how all the conferences did ATS during their non-conference schedule to give an idea of which conferences are trending up and which are trending down.
I'll recap some of the best- and worst-performing conferences and teams, alongside some extra notes, interesting facts and things to remember in the new year.
Let's dive in.
---
Non-Conf. ATS Record For Every College Basketball League
| | | | |
| --- | --- | --- | --- |
| Conf. | ATS Record | Cover Rate | ROI |
| ASUN | 75-53-2 | 58.6% | +16.9% |
| Ivy | 46-36-2 | 56.1% | +11.9% |
| Sun Belt | 71-56-0 | 55.9% | +11.8% |
| C-USA | 55-45-1 | 55.0% | +9.9% |
| MEAC | 47-39-1 | 54.7% | +9.2% |
| Mountain West | 65-54-0 | 54.6% | +9.2% |
| WAC | 62-52-2 | 54.4% | +8.6% |
| Southland | 51-43-2 | 54.3% | +8.3% |
| Big Ten | 81-69-0 | 54.0% | +8.0% |
| Big East | 69-62-2 | 52.7% | +5.3% |
| SWAC | 63-58-0 | 52.1% | +4.1% |
| Summit | 57-53-1 | 51.8% | +3.6% |
| America East | 47-44-0 | 51.6% | +3.3% |
| MAC | 61-58-0 | 51.3% | +2.5% |
| OVC | 48-46-1 | 51.1% | +2.1% |
| Big West | 50-48-2 | 51.0% | +2.0% |
| Big Sky | 54-52-1 | 50.9% | +1.9% |
| AAC | 62-60-2 | 50.8% | +1.6% |
| Big South | 49-48-1 | 50.5% | +1.0% |
| Pac-12 | 70-71-0 | 49.6% | -0.7% |
| Colonial | 67-68-2 | 49.6% | -0.7% |
| Big 12 | 54-55-0 | 49.5% | -0.9% |
| Patriot | 50-52-1 | 49% | -1.9% |
| MAAC | 50-53-2 | 48.5% | -2.9% |
| Atlantic 10 | 80-87-1 | 47.9% | -4.2% |
| SEC | 72-83-2 | 46.5% | -7.0% |
| WCC | 53-64-2 | 45.3% | -9.2% |
| SoCon | 42-54-1 | 43.8% | -12.4% |
| Missouri Valley | 58-75-2 | 43.6% | -12.6% |
| Horizon | 51-66-0 | 43.6% | -12.8% |
| ACC | 75-104-2 | 41.9% | -16.0% |
| NEC | 38-59-0 | 39.2% | -21.6% |
Results as of Dec. 21
---
Best Performing Conferences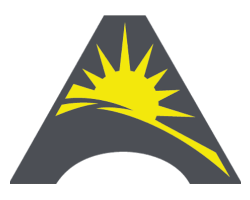 ASUN
Historically, the ASUN has been owned by Darius McGhee and the Liberty Flames. Although Liberty is an excellent 8-4 ATS this season, there's some competition at the top.
Florida Gulf Coast has soared to a 12-3 record with a road win over USC. Although the Eagles are a team built of transfers led by a first-year head coach, the squad boasts top-50 experience level (2.67 average years), and that coach is former Penn State leader Pat Chambers.
Plus, the Eagles are 8-6 ATS.
Meanwhile, Queens University jumped from D-II to D-I and is already 11-4. The Royals already have a win over Marshall and have picked up 38 spots in KenPom since opening day while posting the league's best ATS record at 9-3.
Throw in 10-5 (8-4 ATS) Kennesaw State, 8-5 Jacksonville (4-6 ATS), and 7-6 Stetson (7-3-1 ATS), and you have an impressive overall conference.
McGhee and Liberty still run the show, but the ASUN is on the up and up, and the ATS trends show that.
---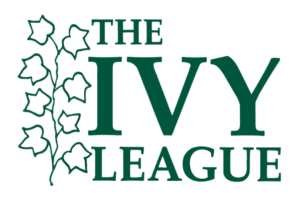 Ivy League
Historically, the Ivy League has been a league of haves and have-nots, with some high-level basketball being played at the top and very low-level basketball being played at the bottom.
That's still true, but to a lesser extent. Columbia and Dartmouth are horrific, but the other six Ivy League teams are all in the KenPom top 200.
Moreover, the top five teams have a legit No. 1 option to carry them through big-time games.
Yale is the league's best team by almost every statistical metric. The Bulldogs are dominant defensively and led offensively by All-Ivy forward Matt Knowling, who was averaging over 16 points per game until his injury.
Princeton is a high-level offensive team led by Tosan Evbuomwan, the do-it-all All-Ivy center upon which the entire offense rotates.
Cornell is surprisingly the league's best offensive team by efficiency. Led by guards Greg Dolan and Nazir Williams, the Big Red are one of the league's best pass-and-shoot teams, ranking top-20 in assist Rate, 3-point rate and eFG%, while ranking top-50 in offensive turnover rate.
Penn's high-octane offense is led by one of the nation's highest-usage guards Jordan Dingle, who is currently third nationally in scoring with 23.8 points per game.
Harvard is led by high-efficiency scorer Chris Ledlum, who scores more at the rim and in the paint than almost any player in college basketball (11.5 paint PPG).
Finally, Brown is the nation's best DR% team thanks to mostly Nana Owusu-Anane (7.0 RPG), but also Paxson Wojcik (7.1 RPG) and Kalu Anya (6.4 RPG).
College basketball is often about the Xs and Os, but the Jimmies and Joes get the job done. The Ivy League has great players this season, and it's showing up in the team's ATS records.
In fact, the top six Ivy League teams are a combined 46-31 ATS this season, with Yale and Cornell leading the way at 18-6 ATS.
Given that these guys will be battling each other all season long, these teams will be battle-tested come March. I'd give the Ivy League Tournament champion a long look in the first round of the NCAA tournament.
---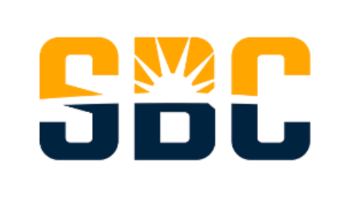 Sun Belt
Nobody went through more offseason change than the Sun Belt.
UT Arlington and Little Rock left for the OVC while the Belt imported three teams from C-USA and one from the CAA.
Those four teams have shot out of a cannon. James Madison is arguably the most improved team in the nation, while Marshall and Southern Miss have also played above their heads.
Those three teams are 36-9 SU and 29-9 ATS in Division I games.
Old Dominion has been the one disappointment of the four incoming conference teams, but it's still 9-5 SU and 6-7 ATS.
Meanwhile, the rest of the league has been chaotic.
A fun Preseason Poll to revisit, while we can.

– Three of the Bottom Four predicted teams are 2-0
– The Top Three teams are 0-2
– #13 So. Miss has best overall record
– #14 ULM started 0-5 in road games, opens up league play with a road sweep

Absolute Mayhem in the #FunBelt https://t.co/jCeDZJc0N4

— Rocco Miller (@RoccoMiller8) January 3, 2023
But all-in-all, the conference realignment moves have worked so far, as the Fun Belt put together a very successful non-conference campaign — at least from an ATS perspective.
---

C-USA
The C-USA could be a three-bid league, and its non-conference ATS record backs that up.
UAB has the best mid-major backcourt in the nation, with the Blazers sitting at 12-2 overall and 3-0 in conference play.
Meanwhile, the North Texas Mean Green continue to roll along as a top-level defensive team.
Even Charlotte is having a great season, hanging around the 100th ranking in KenPom. Plus, the 49ers are 10-4 ATS.
However, C-USA's profitability has been carried by the Florida Atlantic Owls, the most profitable team in the nation at 10-1 ATS. The Owls are 12-1 overall, with wins over Florida and North Texas.
Either way, the Owls have made C-USA one of the best ATS conferences to bet on, and all four teams have made C-USA one of the best mid-major conferences in the nation.
Keep a close eye on this group.
---
Best Performing Power-Six Conference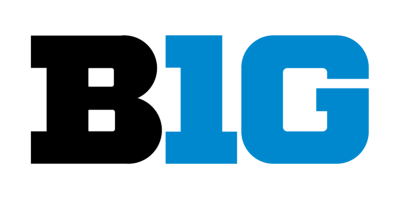 Big Ten
Despite the poor preseason expectations, the Big Ten has performed quite well in non-conference play.
There were a few bobbles here and there, including Michigan dropping that game to Central Michigan and Iowa losing to Eastern Illinois (and Minnesota's 3-8-1 ATS record), but the Big Ten teams mostly took care of business.
The team that has taken care of business most is Rutgers. The Scarlet Knights are 10-4 ATS and recently pulled off a SU win over No. 1 ranked Purdue. The defense is legit (third-best at KenPom), and the offense has steadily improved as Cam Spencer and Cliff Omoruyi have improved.
---
Worst Performing Conferences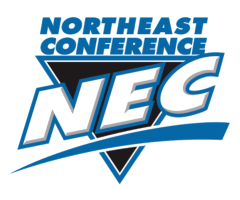 NEC
Bryant took off for the America East, which had disastrous effects on the Northeast Conference.
These guys are struggling.
Only Wagner finished with a non-conference SU record above .500, and the Seahawks finished 3-8 ATS.
Meanwhile, only St. Francis (BKN) and D-II transfer Stonehill have an ATS record above .500. Wagner, Merrimack, Fairleigh Dickinson, St. Francis (PA) and Long Island have combined for a 19-44 ATS record.
The NEC has fallen to dead last in KenPom's conference rankings.
---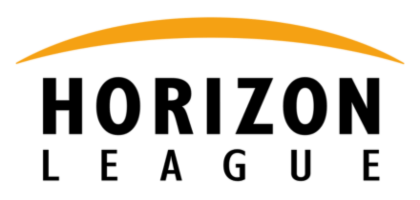 Horizon League
Robert Morris is 8-4-1 ATS and Youngstown State is 8-5 ATS, but Northern Kentucky, Green Bay and Oakland are a combined 10-31 ATS.
As an aside, Northern Kentucky is now 4-0 in conference play, so you could look towards fading the Norse going forward.
It's hard to say much about the Horizon League. The league has barely changed year over year, and it has two KenPom top 140 teams, which is two more than the league had last season.
---
Missouri Valley
Ironically, thank god Loyola Chicago left for the A-10. The Ramblers' 3-10 ATS record would've dragged down the Valley even more.
In other words, the Valley could run even deeper.
Also, ironically, the other Chicago team is pulling the Valley back up. Despite being the third-worst team in the league by KenPom's efficiency numbers, UIC is the league's top ATS team at 10-4.
Valpo is on the other end, sitting at 3-11 ATS after falling to 0-4 SU in conference play.
However, I've been much less impressed with Drake.
The Bulldogs returned all five starters, including the MVC Preseason Player of the Year, and have gotten off to a very unimpressive, sloppy, sleepy start. The Bulldogs are 11-4, but they have only one KenPom top-100 win (Mississippi State) and all four losses were KenPom sub-80.
That is a bad mid-major resume, and Drake is just 2-2 in conference play.
Drake is also 4-9-1 ATS, the second-worst record in the MVC.
Anyway, the MVC is struggling.
---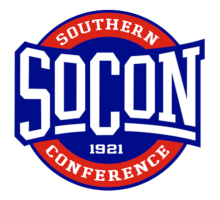 SoCon
The SOCON's mediocrity has come almost entirely from its … well, mediocrity.
KenPom ranks the SOCON 17th of 33 conferences in its ratings, with the best team posting a 7-5 ATS record and the worst team a 4-8 ATS record.
Chattanooga has a good offense while UNC Greensboro has a good defense. But former has a bad defense and the latter has a bad offense.
The league's worst team is VMI, and the Keydets are among the worst teams in the nation, although they have the league's best ATS record at 7-5.
There's nothing notable here. I think Furman and Wofford see an upswing in production come conference play, though, especially based on their ShotQuality regression record.
---
Worst Performing Power-Six Conference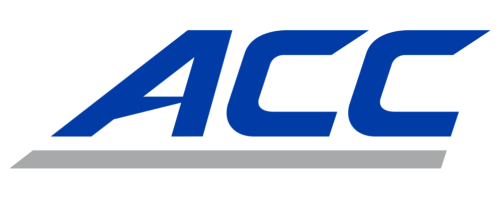 ACC
Oh, boy.
Florida State and Louisville are the laughingstocks of the conference, and rightfully so.
However, let's dig a little deeper.
How about Boston College? The Eagles are 4-10 ATS with losses to Maine and New Hampshire.
How about Notre Dame? The Irish are 3-11 ATS.
How about North Carolina? The Tar Heels just completed the worst non-conference season from a preseason AP No. 1 team in the history of the poll.
The Tar Heels are also just 4-9-1 ATS.
Even Virginia is 4-8 ATS despite its dominance.
Pitt is the saving grace of the conference, with a 10-3-1 ATS record. Plus, the Panthers are 3-0 SU in non-conference play.
Every other ACC team went .500 or below ATS in non-conference play.
---
Teams "On The Move"
Here's an interesting nugget:
26 teams moved to a new conference or joined a D-I conference for the first time this offseason (from Division-II). Those 26 teams that changed conference affiliation year-over-year have combined to go 142-120-3 ATS (54.2% cover rate; +6.6% ROI).
But if you zoom in a bit, the story gets strange:
Team ATS records by new conference affiliation:
Missouri Valley = 17-15-1
Colonial = 19-18-1
Ohio Valley = 14-15-0
WAC = 9-8-0
Southland = 11-10-1
Other = 29-39-0
ASUN = 14-4-0
Sun Belt = 29-11-0
Combined = 43-15-0 (74.1% cover rate; +40.9% ROI)
This tells us two things.
First, the Sun Belt was smart to buff up the league via conference realignment. If you remember, the four teams the Sun Belt stole from C-USA and the CAA have carried the Belt's stellar non-conference ATS record.
The Sun Belt is better for it.
Second, the ASUN was smart to bring up Queens from D-II. The Royals have greatly boosted the overall composure of the conference.
I think these trends may lead to more conference realignment and more D-II teams getting D-I shots. Although that might already be happening, it's your opinion if that's good or bad.
How would you rate this article?
This site contains commercial content. We may be compensated for the links provided on this page. The content on this page is for informational purposes only. Action Network makes no representation or warranty as to the accuracy of the information given or the outcome of any game or event.