College Football Betting Odds, Picks: Stuckey's Bowl Analysis For All 8 Opening Games
Credit:
Jevone Moore/Icon Sportswire via Getty Images. Pictured: The Jimmy Kimmel LA Bowl.
College football bowl season ramps up Saturday with six FBS matchups.
Stuckey broke down all six bowl games from a betting perspective, explaining which bets he would like to play.
Check out all six of Stuckey's breakdowns for Saturday's college football bowl slate below.
It's the most wonderful time of the year: Bowl season.
We will kick things off with a pair of games on Friday followed by a six-game Saturday slate. So, I figured I'd share my thoughts on all eight games to either help you either decide what to wager on and/or what to pick with the first handful of games in any pools.
Handicapping bowls isn't easy. It all starts with the projections and value in the number, but understanding who is playing, the matchup and motivation are just as critical. It's just as much as art as it is science. Let's dive in.
---
How to Bet Opening Weekend's Bowl Games
The team logos in the table below represent each of the bowl matchups on Friday and Saturday. Click the team logos for one of the matchups below to navigate to Stuckey's thoughts on that specific game.
---
Bahamas Bowl: Miami (OH) vs. UAB
It's UAB or nothing here.
The Blazers come in undervalued after having to play a number of games without starting quarterback Dylan Hopkins. They also went 0-5 in one-possession games, including a trio of contests in which backup quarterback Jacob Zeno either started or took the majority of reps.
Conversely, Miami (OH) had four one-possession wins — all against non-bowl teams — to reach six wins. Its other two victories came over Robert Morris and Akron — not the sexiest resume you'll ever see.
While Hopkins is expected to start under center in the Bahamas Bowl, Miami (OH) will not have the same luxury with quarterback Brett Gabbert out for the year with an injury. It's a significant drop-off to backup quarterback Aveon Smith, who won't get much through the air against one of the best Group of Five secondaries in the country.
The UAB run defense is vulnerable, but Miami has one of the most anemic rushing attacks in the country. Plus, the RedHawks won't have a full-strength offensive line.
Meanwhile, the Blazers rank second in the country as one of only two teams (UCLA) that average over six yards per carry in large part due to the electric Dewayne McBride, who sets up the explosive Blazer passing attack. However, he will likely sit out, which definitely takes some of the juice out of the offense.
UAB does have an interim coach after hiring Trent Dilfer, but I expect a focused effort for a veteran group that fought hard to reach bowl eligibility after an unlucky season. Plus, I'm very low on the MAC overall headed into bowl season after a down year.
That said, I'm just not sure I want to lay double digits in a meaningless bowl, especially with star running back Dewayne McBride likely sitting. Historically, that has been a losing proposition at a clip of right around 40% ATS.
---
Cure Bowl: UTSA vs. Troy
Hearing "The Duluth Trading Cure Bowl" might not get your juices flowing, but this matchup should.
This is one of the bowls I'm looking forward to the most since it pits one of the best Group of Five offenses (UTSA) against one of the best Group of 5 defenses (Troy).
I'm siding with Troy's superior defense that I believe can neutralize Frank Harris and the explosive Roadrunner wide receivers enough to pull out this victory.
Harris was awesome all season, but UTSA certainly benefited from a very easy schedule of opposing defenses, especially in league play, where it did still get fairly fortunate with four one-possession wins that required plenty of late-game heroics.
His mobility does scare me a bit considering Troy's run defense is exploitable in that department, but the Trojans — who would've also swept league play if not for an Appalachian State Hail Mary — can certainly match up on the back end where UTSA does its most damage.
Troy doesn't boast the flashiest offense, but it finished strong down the stretch. The Trojans can't really run the ball but that's OK in this particular matchup.
UTSA has a stout run defense but is extremely vulnerable throughout the air (even Army threw for 300-plus yards), which is where quarterback Gunnar Watson can consistently attack.
Additionally, many advanced underlying metrics suggest Troy got very unlucky on late downs on both sides of the ball, which are not as predictive as early-down metrics.
The Trojans also come into this matchup much healthier overall.
---
Fenway Bowl: Cincinnati vs. Louisville
Two former Big East rivals will renew the "Keg of Nails" rivalry when they meet in Fenway Park for the first time since 2013.
I'm personally referring to this as the mirror bowl. Each team has an interim coach and backup quarterback with other key opt-outs at cornerback and wide receiver. They will even stand on the same sidelines with the way that Fenway Park is set up to accommodate a football game.
Both defenses also struggled a bit more against the run but excelled against the pass in large part due to outstanding pass rushes, which have favorable matchups on Saturday against opposing lines that have struggled in pass protection.
Cincinnati couldn't run the ball all season, which might make it tough to move the ball in this one with a backup quarterback who won't have the services of his top tight end and all three top wideouts.
Louisville also struggled in that department and will now have to make do without mobile quarterback Malik Cunningham and leading rusher Tiyon Evans.
Cincy does have a much more mobile QB now in Evan Prater, but Louisville fared well against read options and mobile quarterbacks throughout the season.
This one is tough to call for various reasons, which means it could simply come down to motivation. In that case, I'd give the decisive nod to Louisville.
I'm sure the Cardinals want to stick it to their old coach, Scott Satterfield (who stated he won't participate in bowl preparation for Cincinnati), while the Bearcats go from playing in the College Football Playoff last year to the Fenway Bowl.
Plus, they suffered a disappointing home loss at the end of the season that cost them a shot at a conference title. Some of the opt-outs also suggest that lack of enthusiasm.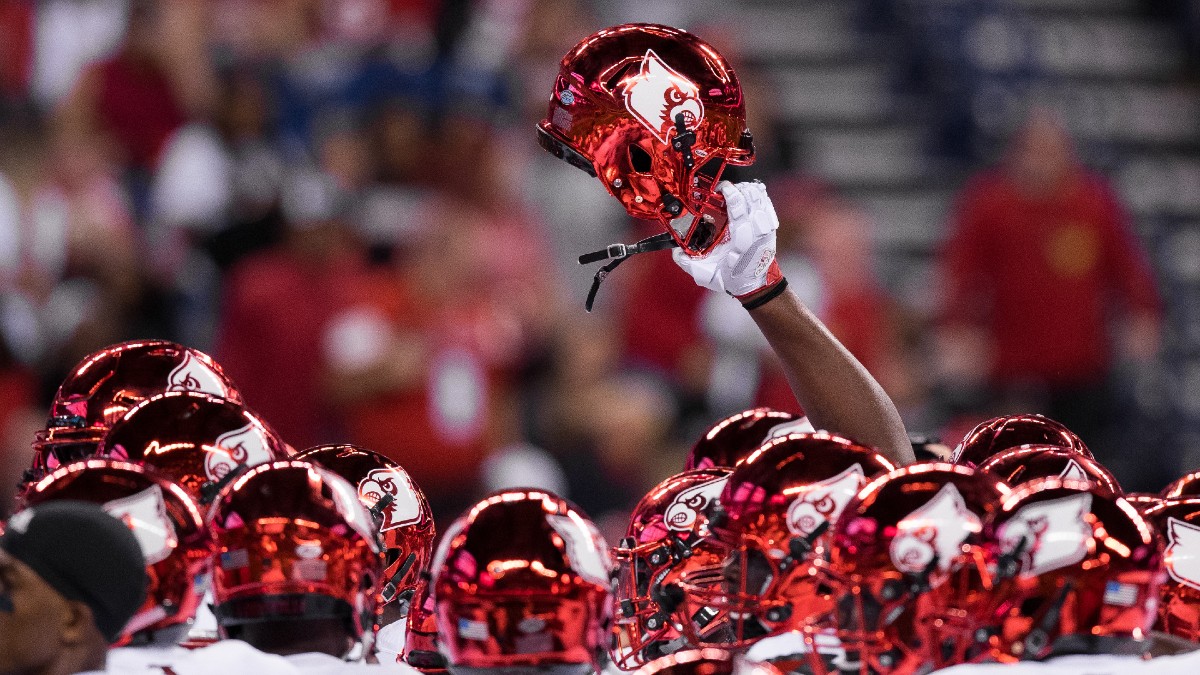 ---
Las Vegas Bowl: Florida vs. Oregon State
In the only Power Five matchup on Saturday's slate, Florida will travel out west to Sin City to take on Oregon State.
This matchup will feature two very good rushing attacks that could thrive against vulnerable run defenses. I also believe both teams will be motivated.
The biggest question coming into this game is what will Florida get out of quarterback Jack Miller. The former Ohio State transfer will get the start after Anthony Richardson declared for the draft and backup quarterback Jalen Kitna was dismissed following a recent arrest.
Miller certainly doesn't have the rushing ability or arm strength of Richardson, so it comes down to accuracy and command of the offense. He will at least have a much healthier wide receiver room to work with and will benefit from a very strong offensive line.
Plus, I'm sure head coach Billy Napier will heavily lean on his excellent running back duo on the ground.
Oregon State also gets absolutely no pressure, ranking 128th in Passing Downs Sack Rate. That's critical for an inexperienced signal-caller.
It's worth mentioning Florida won't have 20 other scholarship players available. The most notable names include:
RB3 Nay'Quan Wright
Second-leading receiver Justin Shorter
First-team All-American offensive lineman O'Cyrus Torrence
Defensive lineman Jalen Lee (more of a depth piece)
Star linebacker Ventrell Miller
Cornerback Avery Helm
Keep in mind Florida dismissed highly-touted outside linebacker Brenton Cox earlier this season. With other outside linebacker depth pieces also unavailable (Chief Borders, David Reese and Lloyd Summerall), the Gators will need contributions from guys like Jack Pyburn, who primarily played special teams this year.
The good news is that NFL-bound defensive lineman Gervon Dexter, who also declared for the draft, stated he will play on Saturday.
Despite those absences, Florida still has an overall more talented roster. It's just difficult to gauge how it will all come together, especially with a new starting quarterback.
The depth situation is also very tenuous. The special teams could suffer immensely, and the Gators are one injury away from turning to walk-ons at a few positions, including quarterback.
However, with the increased uncertainty, the Gators certainly look like an appealing moneyline underdog.
For what it's worth, double-digit underdog moneylines in bowl games have been a very good bet historically. Excluding the College Football Playoff and National Championships, they have gone 22-57 (27.8%) for a gaudy ROI of just under 38% since 2005. A $100 bettor would have profited over $3,000 by betting every one over that span.
If you decide to partake in that strategy, keep in mind that past results don't guarantee future success. There will be wild swings on a year-to-year basis with short sample sizes.
From a total perspective, I'd look at the over even with the quarterback uncertainty for the Gators. They should have success running the ball, and the talented Miller will have time to throw in the pocket against a secondary that will be without its top cornerback.
Meanwhile, the Gators' already poor defense will be extremely undermanned against an elite Oregon State offensive line that should dominate the line of scrimmage.
If you're into trends, underdogs that have six or fewer wins against teams with seven-plus wins have gone 54-36-1 (60%) ATS since 2005. For this bowl season, that would apply to Florida, North Texas, Connecticut, Missouri, Louisiana, New Mexico State and Oklahoma.
---
LA Bowl: Washington State vs. Fresno State
I really like Fresno State here for a few reasons.
One, I think the Bulldogs remain undervalued in the market after playing half the season without star quarterback Jake Haener. The drop-off to backup two-star Logan Fife is significant.
Fresno State also made a few schematic changes defensively that led to much better results down the stretch. The Bulldogs still remain a bit vulnerable against the run but won't have to really worry about those deficiencies against one of the nation's most pass-heavy offenses.
For what it's worth, long breaks between games (especially bowls) have not treated other Air Raid offenses well in the past, which might be an ominous sign for Washington State.
Plus, two of its top three targets entered the transfer portal, leaving the Cougars with major questions at wide receiver.
The Washington State defense had a better year than most expected but will now be down a number of starters at linebacker, including first-team All-Pac 12 NFL prospect Daiyan Henley. The Cougars also lost defensive coordinator Brian Ward, who is extremely underrated in my opinion.
In a battle of two pass-heavy teams, I'll side with Haener, who has the better overall matchup and a team with almost no opt-outs (as of now), signaling high motivation.
---
LendingTree Bowl: Rice vs. Southern Miss
Despite a 5-7 record, Rice made a bowl thanks to its academic standing. As a result, the Owls will play a postseason game for the first time since 2014. I'd imagine they'll be fully motivated.
I'd also say the same thing for Southern Miss after it won its season finale to reach six wins. The Golden Eagles are also making their first bowl appearance since the 2019 season.
These programs are actually very familiar with each other since both were members of C-USA from 2005 until 2021 before the Golden Eagles darted for the Sun Belt. They actually met last season, when Rice pulled out a home victory by a final score of 24-19.
Both teams have a lot of uncertainty at quarterback. You never know who will line up under center for Southern Miss.
The Golden Eagles also aren't shy about going to the wildcat with star running back Frank Gore Jr., who will throw on occasion. He finished the season with three touchdown passes on just six completions for 172 yards on 12 attempts.
Meanwhile, it looks like Rice will once again turn to backup quarterback AJ Padgett with TJ McMahon likely still out with an injury. Rice went 5-3 in games McMahon started and 0-4 when he didn't, including three straight losses to close the regular season in which the offense scored 34 total points.
Padgett has completed only 50% of his passes in two starts and doesn't have the rushing ability that McMahon brings to the table. He does have a rocket arm, which he will need to use to attack downfield, as Rice likely won't have much success on a down-to-down basis.
In a battle of two teams that played a number of close games this season, the difference might be the fact that Southern Miss will have the best unit on the field with its defense. That, plus the playmaking ability of Gore and stud receiver Jason Brownlee, could be the difference and the Golden Eagles could roll if they care.
Rice ultimately wants to shorten the game, but it has to find a way to take care of the ball against the aggressive Southern Miss "Nasty Bunch" defense.
Turnovers have absolutely killed Rice all season. Only Northwestern (31) had more giveaways than the Owls' 30. That could prove disastrous against the ball-hawking Southern Miss secondary, led by star safety Jay Stanley, who received Action Network second-team All-American honors.
Can Padgett hit enough explosives — which the Golden Eagles are vulnerable against — without turning it over? That's the biggest question here.
If a 7 pops in the market, I may be tempted to fire Rice. From a total perspective, I do show value on the under. The Rice secondary is very poor and beat up, but that's not something Southern Miss can consistently exploit.
I do hate going under on low totals in meaningless bowl games since teams tend to play much looser. For reference, bowl overs of 45 or less have hit at a 57% clip historically, as teams tend to play much looser in what are essentially exhibition games. That said, I think the under warrants serious consideration at 45.5 or above.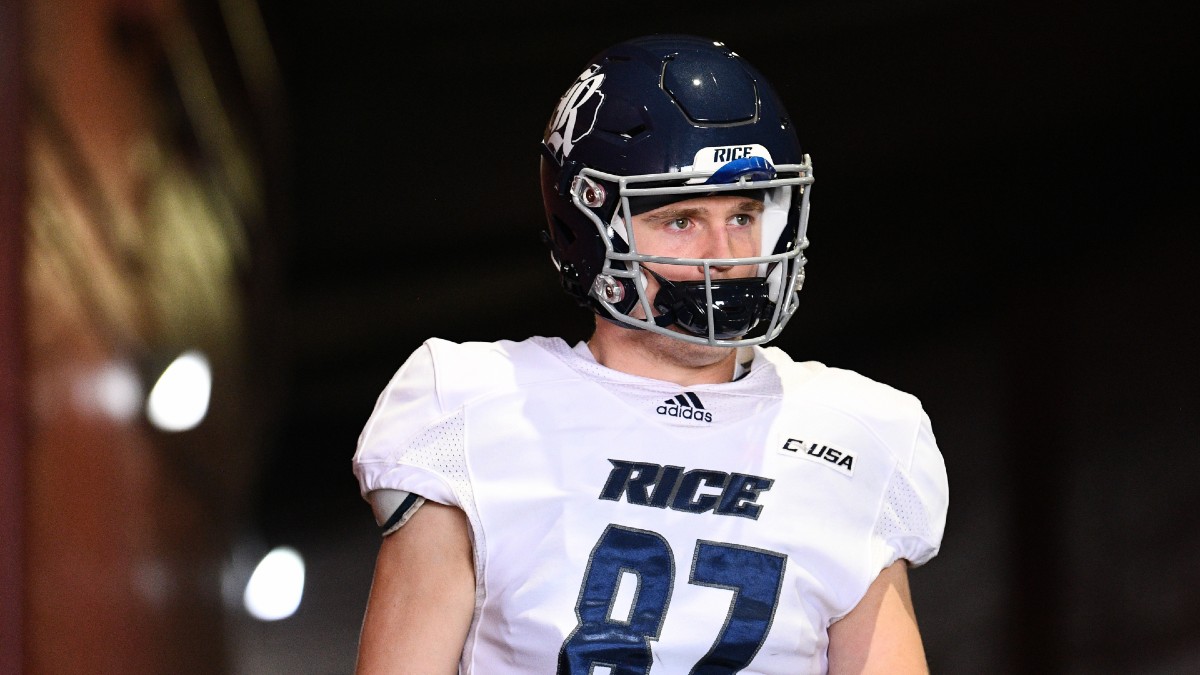 ---
New Mexico Bowl: BYU vs. SMU
This will mark the first matchup between these two schools since the 1980 Holiday Bowl — also referred to as the Miracle Bowl by BYU fans in Provo. Jim McMahon led the Cougars to a miraculous 46-45 comeback victory after scoring 21 points in the final 2:33 against the Pony Express Mustangs.
Similar to that matchup, both teams feature high-powered offenses that can put up points in a hurry. Each also has major holes on the other side of the ball.
BYU had one of the most disappointing defenses in all of college football this season. The inability to generate any pass rush, force turnovers or get off the field on third down cost the Cougars a number of wins.
Consequently, BYU fired its defensive coordinator and brought in Weber State head coach Jay Hill to fill that role next season. I personally love the hire since Hill will bring much-needed aggressiveness to a defense in Provo that has become way too passive and predictable in recent seasons.
However, that won't help much in this particular game. Down a few defensive position coaches as well, BYU will likely keep it simple and drop eight into coverage more times than not as usual.
The Cougars will also be extremely thin at linebacker — the strength of their defense — with all opening-day starters out after star linebacker Keenan Pili entered the transfer portal. They already lost Payton Wilgar, Tavita Gagnier and Max Tooley to injuries.
Now, it might not be as easy as it looks for both offenses on paper due to a few key missing pieces.
It's not officially confirmed yet, but BYU star quarterback Jaren Hall might not be healthy enough to play. Therefore, with backup quarterback Jacob Conover entering the transfer portal, former Boise State transfer Cade Fennegan would likely get the start under center.
Meanwhile, SMU's high-flying offense won't have the services of the nation's leading receiver in Rashee Rice or the invaluable Jaylon Thomas, who started at least one game at every position along the offensive line.
That said, Tanner Mordecai has enough weapons to shred this very poor BYU stop unit.
If Hall can't go for BYU, expect the Cougars to lean on their run game against SMU's horrid run defense, which can't stop a nosebleed. That would in turn also keep SMU's explosive offense on the sidelines.
It's scary thinking about an under with these two defenses (SMU played a game that finished 77-63 in regulation earlier this season), but it might be worth a look if Hall can't go even after dropping a significant amount from the opening total.
I'm personally in wait-and-see mode on this one but am liking BYU more and more as a potential underdog that can have success on the ground. That's usually a formula for success in bowl season, especially since I do have some questions about the motivation level of the Mustangs.
---
Frisco Bowl: North Texas vs. Boise State
Two teams that lost in their conference championship will square off in prime time to close out Saturday's six-game bowl slate.
I really fancy the over.
If you look at Boise State's overall advanced metrics, it would suggest its pass defense has been stout all season.
However, if you dig a little deeper, you'll notice the Broncos allowed 27, 28, 31 and 34 points in four losses to UTEP, Fresno State (with Jake Haener), BYU and Oregon State, respectively.
In their nine wins, they faced the following passing offenses:
Air Force
UT Martin
New Mexico
San Diego State (with Braxton Burmeister)
Fresno State (with Logan Fife)
Colorado State
Nevada
Wyoming (with fourth-string QB Jayden Clemons)
Utah State (with Cooper Legas)
That list includes an FCS program and seven FBS schools that rank outside the top 100 in passing yards per game. The only competent passing offense it defeated was Fresno State when the Bulldogs started their incompetent backup quarterback.
Meanwhile, Wyoming started a fourth-string quarterback who went 3-of-16 for 30 yards and three interceptions, and San Diego State had yet to make the switch at quarterback that jump-started its offense. Even Legas threw for over 300 yards for Utah State in the regular season finale.
This Boise State secondary is more exploitable than its season-long statistics suggest, as evidenced by its coverage grades against competent passing attacks. North Texas quarterback Austin Aune should connect on plenty of explosive passing plays against a secondary and pass rush that isn't at full strength.
On the other side of the ball, North Texas can't stop the run. The Mean Green rank in the bottom five nationally in both Line Yards and Opportunity Rate. They simply get no push up front and allow way too many yards at the second level.
That spells disaster against a Boise State offensive line that ranks in the top 25 in both categories. Dual-threat quarterback Taylen Green and running back George Holani should have a field day on the ground.
I also expect a few wrinkles from legendary offensive coordinator Dirk Koetter in his last hurrah before retirement.
For comparison, against another Mountain West opponent with a dynamic mobile quarterback and running back, the Mean Green allowed UNLV to run for 365 yards in a 58-27 loss earlier this season.
North Texas may be overmatched here but at least is playing very close to campus. Plus, I don't think it will miss recently-fired head coach Seth Littrell too much. During his time in Denton, he went 0-7 in postseason games, including 0-5 SU and 1-4 ATS in bowls.
For reference, here are the other least profitable active head coaches in bowls:
Clay Helton (Georgia Southern): 0-4 ATS
Mike Norvell (Florida State): 0-4 ATS
Brian Kelly (LSU): 5-9 ATS
Dana Holgorsen (Houston): 2-7 ATS
And on the other end of the spectrum:
Mike Gundy (Oklahoma State): 11-5 ATS
Dabo Swinney (Clemson): 12-6 ATS
Craig Bohl (Wyoming): 4-0 ATS
Kyle Whittingham (Utah): 9-5 ATS.
How would you rate this article?
This site contains commercial content. We may be compensated for the links provided on this page. The content on this page is for informational purposes only. Action Network makes no representation or warranty as to the accuracy of the information given or the outcome of any game or event.