NCAAF Picks, Betting Previews, Odds: Our 5 Guides for Friday Night College Football (September 1)
Credit:
Getty Images. Design by Ryan Collinsworth/Action Network.
Looking to bet Friday night's college football slate but don't know where to start? We have you covered.
Our college football writers provided in-depth analysis for five NCAAF games on Friday, including Miami (OH) vs. Miami, Missouri State vs. Kansas, Central Michigan vs. Michigan State and more — and we put it all in one place.
Whether you're looking to bet which team is the real Miami or ready to stay up late for an over on the island, our analysis can help you figure out which bets are the smartest to make.
In addition to our five betting previews for Friday's biggest games, check out our staff's six best bets for tonight's slate by clicking the link below.
---
Friday College Football Betting Preview
The team logos in the table below represent each of our betting guides for Friday's slate. Click on the team logos for any of the matchups below to navigate to a specific breakdown in this article.
Game
Time

(ET)

Pick
7 p.m.
7 p.m.
7:30 p.m.
8 p.m.
11 p.m.

Specific betting recommendations come from the sportsbook offering preferred odds as of writing. Always shop for the best price using our NCAAF Odds page, which automatically surfaces the best lines for every game.
---
Week 1 is here, and with that comes a highly intriguing in-state matchup between the Michigan State Spartans and Central Michigan Chippewas.
Despite the apparent talent gap between these two schools, this has been a decently competitive matchup in recent years, with Central Michigan boasting a 5-2 record against the spread since 2001.
In order to determine if Central Michigan will continue to keep things competitive, let's take a look at the odds and make a prediction for Central Michigan vs. Michigan State.
---
Last year was a disappointing season for Jim McElwain's Chippewas squad, as they lost a number of key contributors to the NFL draft and graduation, resulting in a four-win season.
This year, McElwain has nine returning starters on the defensive side of the ball and reloaded many of the skill positions via the transfer portal.
Defensively, Central Michigan ranks 14th nationally in returning production from a unit that ranked 47th nationally in opponent points per possession and seventh in Havoc in 202. This returning production is highlighted by the Chippewas' top three tacklers, linebacker Kyle Moretti, safety Trey Jones and linebacker Justin Whiteside.
This experience on defense will be a major advantage against a Michigan State offense that has major questions across the board, most notably at quarterback.
Offensively, Central Michigan ranks 110th nationally in returning production but has many intriguing new additions across the board.
Most notable will be the introduction of quarterback Bert Emanuel Jr. into a potentially expanded role. Emanuel has been battling with sophomore Jase Bauer for the starting position and would bring a dual-threat ability to the Chippewas' offense.
Either Bauer or Emanuel will be operating behind an offensive line that will have more consistency than a season ago. The Chippewas return both tackles, along with second-team All-MAC guard Deiyantei Powell-Woods.
If Central Michigan is able to hit on some of its transfer portal additions at wide receiver, this is an offensive unit that can find consistent success on Friday night and throughout its 2023 campaign.
---
Mel Tucker enters his fourth season as head coach of Michigan State with a plethora of questions after winning just five games in 2022.
The largest of these questions is who will start for the Spartans under center to begin the season.
After losing Payton Thorne to Auburn in the offseason, Michigan State is now forced to turn to sophomore Noah Kim and redshirt freshman Katin Houser, who have been battling for the starting role throughout fall camp.
Kim made three garbage time appearances in 2022, throwing for just 174 yards and three TDs. This overall lack of experience — along with Tucker's unwillingness to name a starter — doesn't instill confidence in a Michigan State offense that also loses three of its top four wide receivers.
Although the Spartans return leading rusher Jalen Berger and four starters on the offensive line, they'll need to build on some lackluster rushing metrics from 2022. The Spartans ranked outside the top 100 in Rushing Play Rate, PPA and Success Rate on the ground.
This improvement will have to be earned against a Central Michigan defense that ranked 44th nationally in Success Rate against the run last season.
Look for McElwain to have his Central Michigan team ready to expose Michigan State's areas of concern on the offensive end.
---
Overall, I love this spot for Central Michigan — as a live underdog against a Michigan State team still licking its wounds from 2022.
Defensively, I more than trust coordinator Robb Akey and head coach McElwain to use their returning production to force the Spartans — who have massive uncertainty at the QB position — to beat them through the air.
The Chippewas ranked 44th nationally in Rush Play Success allowed in 2022 and return three starters on the defensive line.
This increase in passing play situations spells trouble for a Michigan State offense that ranked outside the top 90 in Passing Play Explosiveness last season and lacks experience at both QB and WR.
On the other side of the ball, I have confidence that whoever starts at QB for Central Michigan will be able to find success. The Chippewas were able to create explosive plays in 2022, ranking 22nd nationally in Offensive Explosiveness and will only look to continue this trend against a Spartans defense that ranked 106th nationally in Success Rate in 2022.
Give me Central Michigan to keep things close against a Michigan State program that has plenty of uncertainty to begin the year.
---
---
By Cody Goggin
In what is unofficially dubbed the "Confusion Bowl," the Miami University RedHawks will go on the road to face the Miami Hurricanes.
These two teams have faced off three times before, with the Hurricanes winning all three. The last meeting came in 1987, so many of us haven't witnessed these two face off in our lifetimes.
These two teams are largely the same as last year, returning almost everyone from both sides of the ball. However, a key returnee will influence the total of this game, in my opinion.
Let's dive into the Miami (OH) vs. Miami odds and find a pick in the college football betting preview for Friday, Sept. 1.
---
Chuck Martin is heading into his 10th season as the coach of the RedHawks, where he's established them as a consistent mid-level MAC program.
There's simply no other way to put it, but the offense was bad last season. Miami (OH) ranked 128th in SP+ offense, 121st in Success Rate, 130th in Havoc Rate and 130th in Passing Success Rate. However, the RedHawks did spend most of the season without star quarterback Brett Gabbert.
Gabbert was injured in Week 1 and played just four games all season. When he was healthy in 2021, the RedHawks ranked a much more respectable 64th in SP+ offense.
This season, Martin's offense will return seven starters. Their biggest loss will be their top receiver and two starting offensive linemen, but they return much of their overall production.
As a team, Miami (OH) ranks 25th in net returning production this season. This defense returns nine starters, including an extraordinary 17 of its top 20 tacklers from a season ago.
This defense already ranked 37th in SP+ and 52nd in Defensive Success Rate last year. With this much experience, I would project that this defense could potentially end the season in the top 30.
That unit struggled against the pass, though. The RedHawks' defense ranked just 88th in Passing Success Rate and 107th in passing PPA allowed in 2022.
If the Hurricanes want to be able to move the ball against this defense, they'll have to do it through the air.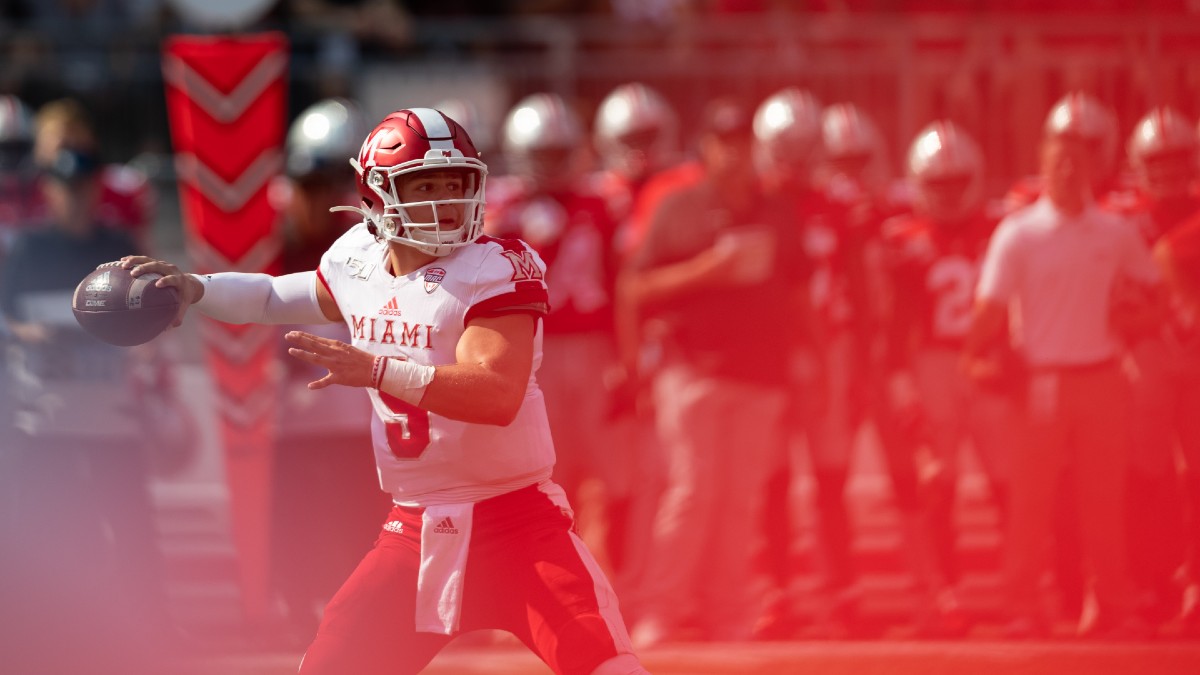 ---
Much was expected from the 2022 Hurricanes, but they came up well short. Tyler Van Dyke was once considered to be a potential first-round pick in the NFL Draft but now returns to Coral Gables to rebuild his reputation.
The Hurricanes finished the season ranked 77th in SP+ offense. They were 36th in Offensive Success Rate and 15th in Rushing Success Rate but lacked explosiveness overall. Miami finished the season just 128th in FBS in Offensive Explosiveness.
This year, the Canes bring back nine starters on this side of the ball — tight end Will Mallory is the only key departure. New offensive coordinator Shannon Dawson comes over from Houston in hopes of improving this unit.
The disappointment of 2022 for Mario Cristobal's team carried over to the defense as well. They ranked 74th in SP+ on defense and 60th in Defensive Success Rate. While the offense struggled to generate explosive pass plays, the defense struggled to prevent them.
The Hurricanes' defense ranked 121st in Passing Explosiveness and allowed more 50-yard pass plays than any other team in the nation last year.
Improvement should be expected, as the Hurricanes will return almost everyone on this side of the ball. Miami will get back 10 starters on defense, and with its level of talent, the unit should be much improved.
---
While I believe that both defenses are strong, that's already priced in by the market's low total of 45.5. What I don't believe to be priced in is the offensive improvement that we should expect out of the RedHawks with Gabbert back under center.
With their returning production on offense and a healthy Gabbert, I think that they'll be able to score at least a modest amount of points on this mediocre — albeit experienced — Hurricanes defense.
Currently, the RedHawks' team total is 13.5. I like them to go over this mark, as they should be able to muster two touchdowns or more.
Pick: Miami (OH) Team Total Over 13.5
---
---
Louisville opens a new era under Jeff Brohm when it heads to Atlanta to take on Georgia Tech.
The Cardinals are making a transition from being primarily a run-attacking team with Malik Cunningham to an Air Raid system under Brohm.
Louisville won the schedule lottery in the ACC — avoiding both Clemson and Florida State — so winning the opener here is crucial for its chances of getting to the ACC Championship game.
Georgia Tech begins Year 2 under Brent Key with a lot of changes on both sides of the ball. Haynes King transfers in from Texas A&M to play quarterback with a new offensive coordinator.
Georgia Tech won five games a season ago, but given all of the changes and the production it lost on the defensive side of the ball, it's likely going to be a tough season for the Yellow Jackets.
---
Louisville begins a new era under Brohm this year, which means the offense is going to change quite a bit. When he was at Purdue, Brohm's offenses threw the ball close to 60% of the time.
So, to run his offense, he brought in one of his old Purdue quarterbacks in Jack Plummer, who spent last season at Cal. Plummer was hit or miss at Cal in 2022, putting up a 78.4 PFF passing grade and averaging 6.8 yards per attempt with 19 big-time throws compared to 18 turnover-worthy plays.
But he knows Brohm's offenses inside and out, which is a big plus.
The pressure won't be entirely on his shoulders because Louisville returns one of the best running backs in the ACC in Jawhar Jordan. Jordan averaged 5.7 yards per carry last season while posting an 80.8 PFF rushing grade and recording 26 runs of 10 yards or more.
Louisville is losing three important starters across its offensive line — including first-team All-ACC left guard Caleb Chandler — but Brohm went into the portal and added six offensive linemen with 150 combined career starts. Louisville should be just fine in that area.
Louisville's defense was outstanding last season. The Cardinals allowed only 4.8 yards per play, ranked ninth in EPA/Play Allowed and were fifth in Finishing Drives Allowed.
The problem with Louisville, though, is it's losing quite a bit in its front seven. The Cardinals' top two defensive linemen and top three linebackers are gone. Brohm did add some Power 5 transfers to help fill the void, but the defense is going to regress toward the average.
---
On Georgia Tech's offense, King has transferred from Texas A&M.
Let's just say his career as an Aggie didn't go too well. King started five games, and these are the numbers he put up:
Image via PFF.
He'll also be under a brand new system, with Buster Faulkner beginning his first year as offensive coordinator. Faulkner has been a quality control coach at Georgia for the last three years, but in the past, he was the offensive coordinator at Southern Miss, Arkansas State and Middle Tennessee.
He's always been pretty balanced between the run and pass, and his offenses at the G5 level have been successful. In 2019 with Southern Miss, his offense finished 35th in the nation in yards per play. He spent three years working under Todd Monken at Georgia, so the future does look brighter for Georgia Tech than it did under Geoff Collins.
We have to remember, though — this is a new quarterback in a new system in his very first game, so it's not the best of spots for the Yellow Jackets.
This is also a revenge game for Trey Cooley, who transferred to Tech from Louisville after backing up Jordan last season. However, he averaged only 4.7 yards per carry.
Now, four offensive linemen return, but they have only 66 starts between them. Georgia Tech finished 126th in Rushing Success Rate last season, so it's hard to see it improving much early in the year.
Georgia Tech's secondary was the strength of its defense last year, finishing 39th in EPA/Pass Allowed. The Yellow Jackets lost two starters in the secondary but brought back LaMiles Brooks, who led the team in pass breakups and interceptions last season.
The problem for Georgia Tech is it can't stop the run to save its life, and it's not getting better anytime soon.
The Jackets are losing a massive amount of production in their front seven with linebackers Ayinde Eley and Charlie Thomas both leaving for the NFL. The duo combined for an absurd 230 tackles a season ago.
Georgia Tech brought in a couple of transfers — including Andre White and his 139 tackles and 13 career starts at Texas A&M — but the Yellow Jackets aren't going to be able to replace both players and keep the same level of production.
Even with second- and third-team All-ACC linebackers, Georgia Tech still gave up 4.5 yards per carry and ranked 114th in EPA/Rush Allowed.
---
This is a really great matchup for Louisville. Even though it's changing to Brohm's Air Raid system, Louisville has a quarterback who's been in his offense before, which is a massive plus.
Plus, the Cardinals' top running back returning is huge, as well, especially in this matchup if the Air Raid takes some time to get going.
Georgia Tech is going through a transition period on offense with a quarterback who had a really bad season in the SEC, so it's hard for me to see him being effective in the first game — even against an average defense.
I have Louisville projected at -12.1, so I like the value on it at -7.5, and I would play it to -9.
---
---
By John Feltman
We head to Lawrence, Kansas, for this FCS-FBS clash between the Missouri State Bears and Kansas Jayhawks.
For Kansas, this will be Year 3 of the Lance Leipold era. He's done one of the best coaching jobs in the country, so the real question is if it's time to declare Kansas a football school.
With Bobby Petrino at Texas A&M, it's now Ryan Beard calling the shots for the Bears, as he was promoted from defensive coordinator.
Both of these teams specialize in offense, so let's take a deeper dive to discover the best angle.
---
The 33-year-old Beard will be faced with a tough task against this Jayhawks team, which is something I wouldn't have said two years ago.
For Beard, this is a big stage for his first game as a head coach at the Division I level. I'm not quite sure if this will impact the Bears' performance, but it's worth noting.
The Bears finished 5-6 last season in the MVC, but they bring back the second-most experience in the conference. With Nick Petrino calling the plays, I don't expect a shift in offensive philosophy.
Running back Jacardia Wright will be asked to carry the load on offense due to the departures of quarterback Jason Shelley and leading receiver wide receiver Ty Scott.
Jordan Pachot appears to be the starting QB, but I wouldn't be surprised if Beard gave Jacob Clark a look in this game at some point.
There's some concern for the offense in this matchup, although the Jayhawks' defense is nothing to write home about. I think it may take some time for these new offensive pieces to start clicking.
As if there weren't enough concerns on the offensive side of the ball, this is a nightmare matchup for this defensive unit. The Bears were very susceptible against the run this year, so going up against this explosive Kansas offense screams trouble.
I have a hard time believing this Bears defense will get enough stops to stay in striking distance in this game, and even if their offense surprisingly gels right away, I don't think they have the chops to keep up.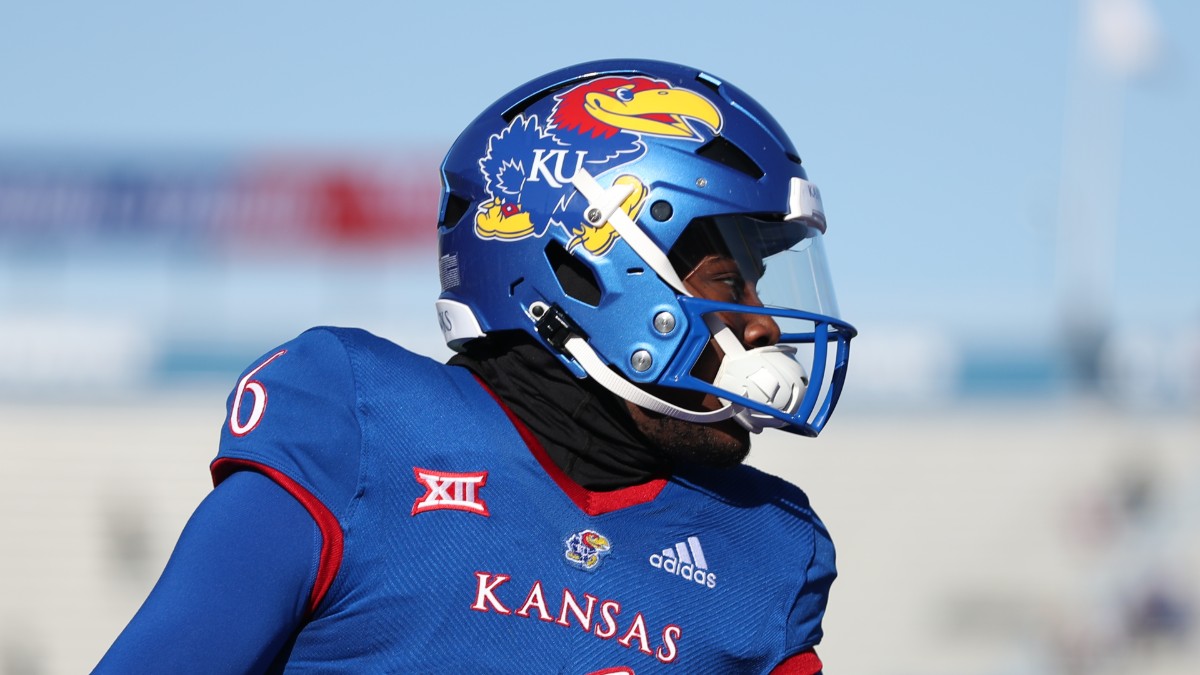 ---
This Jayhawks team was an electric factory last season, easily clearing their 2.5-win total with a 6-6 season. Jalon Daniels was an early-season Heisman hopeful, but unfortunately, his health caused him to miss a few games.
Once again, he enters the season with health concerns.
This was the No. 3 team in the nation in offensive explosiveness, and the Jayhawks have almost everybody returning, including some additions through the portal. Leading rusher Devin Neal returns, as he's expected to once again handle the majority of the work in this loaded running back room.
I expect Leipold's group to toy with this Bears defense all night long.
Even if Daniels isn't 100%, backup QB Jason Bean has proven time and time again that he's more than capable of running this offense. Heading into this matchup, many casual fans may think Kansas could be in trouble with Daniels' health concerns.
I'm not saying Bean is equivalent to Daniels, but I doubt there would be any drop-off in production in this matchup.
The defense was the polar opposite of this offense, as it finished at the bottom of the barrel in the majority of defensive metrics. This is a unit that finished in the bottom 120 in Success Rate, Havoc and average starting field position.
Down the stretch, it seemed like you could pencil in the opposing team for at least 35 points in every matchup.
The Jayhawks' special teams are another area that hurt them last season, but I think they can be much worse this year.
However, this defensive unit upgraded significantly via the transfer portal. I'm not saying all of their problems are solved because of this, but I think this will make a huge difference, specifically in the trenches.
They won't be all-world defensively, but I definitely think some cohesion will help this group and make a difference in this matchup.
---
I think the Jayhawks are going to absolutely roll here. Even with Daniels' health being a concern, I'm fully confident in Bean's ability to run this offense without skipping a beat.
I wouldn't be surprised if Leipold keeps his foot on the gas through the entire game to make a big statement in this opener.
The Bears' offense may end up clicking earlier than I expect, but I think their defensive issues are too much to overcome.
I realize the Jayhawks have Illinois on deck, but considering how much the Illini lost on the defensive side of the ball, I don't think this is too much of a lookahead spot.
I feel very comfortable swallowing the points here with Kansas.
Pick: Kansas -24 (Play to -27.5)
---
---
The feel good college football story of 2023 may have already started before Week 1.
Dealing with heavy variables off the field from the Maui fires that have personally touched so many in the program, Hawai'i represented the island respectfully with a close loss to Vanderbilt in Week 0.
The Rainbow Warriors covered nearly every minute of the game, continuing a hot covering streak dating back to October 2022.
Entering his second season as head coach, Timmy Chang has been aware of the outside noise talking about low expectations around the program. With a near upset of an SEC team, Hawaii now returns home to a renovated Clarence T.C. Ching Athletics Complex to face off against another Power Five program.
After failing to win more than four games over the past four seasons, Stanford will go in a new direction with the resignation of head coach David Shaw. Troy Taylor is now set to coach his first game for the Cardinal after previously spending time as the head coach of Sacramento State.
Taylor has spent the majority of his 30-year coaching career in the state of California with other stops as offensive coordinator at Utah and Eastern Washington.
Taylor won three Big Sky titles, along with two Big Sky Coach of the Year awards. With a 30-8 record at the FCS level, Taylor will now revamp a Stanford roster into new personnel and schemes in an attempt to match the offensive success he achieved at previous stops.
---
Stanford achieved success for many years under Shaw, implementing heavy personnel groupings with man-blocking schemes. The Cardinal's success relied on a grizzled offensive line, along with towering tight-end targets that could win any 50/50 ball.
Shaw preferred as many players in the box as possible, opting for a pro-style scheme that involved the fullback.
Taylor enters with an updated flavor of offense, similar to TCU and Tennessee in running a stretch Air Raid. The quarterback and wide receiver RPO he utilized at Sacramento State will now be a staple of the Stanford playbook.
As training camp came to an end, Taylor elected not to name a starting quarterback.
Syracuse transfer Justin Lamson has the inside track to starting under center at Hawaii after he never saw the field behind Orange starter Garrett Shrader.
Running back E.J. Smith missed most of last season with injury but showed elusiveness in 2021, averaging 4.6 yards after contact.
There's been plenty of high praise for Taylor's offense coming out of camp, using tempo with pre-snap motion and counters to create chunk plays. Sacramento State averaged 23.6 seconds per play last season, a number that would be a top-15 pace in FBS play.
Taylor named Bobby April the Willie Shaw Director of Defense last December. The defensive coordinator last served five years at Wisconsin, learning the schemes of Jim Leonhard. April is expected to produce multiple looks from 4-3 to 3-4 mixed with cover 1 and quarters coverage from the secondary.
Stanford returns less than half of last year's tackles and pass breakups but is expected to have an aggressive blitz package, as April helped call a Wisconsin scheme that sent blitz on 33% of snaps.
---
Hawaii's near upset of Vanderbilt in Nashville was justified in the box score after Week 0. Similar to last season, the Rainbow Warriors averaged 25 seconds per play for a top-35 tempo.
Quarterback Brayden Schager completed 27-of-35 passing attempts for 351 yards, as the offensive line allowed just four hurries the entire game. Redshirt freshman wide receiver Pofele Ashlock lit up the Commodores' secondary, catching all seven targets for 127 yards.
Hawaii more than doubled the national rate in explosive drive percentage, also achieving two or more first downs in 6 of its 11 possessions.
The Warriors also received contributions from the defense despite giving up 35 points. Hawaii logged nine tackles for loss, including three sacks.
Vanderbilt recorded a single explosive drive and posted 1.22 fewer yards per play than Hawaii.
More surprising was the Warriors' run defense, which limited the Commodores to just a single run over 20 yards. They stuffed 14 of Vanderbilt's 23 rushing attempts, doubling the national average.
---
Chang will bring his squad home from the mainland on short rest for a home opener against a completely rebranded Power 5 team.
The run-and-shoot offense is back on the island and will now face a Stanford secondary that's short on experience. Both projected starting cornerbacks and safeties for the Cardinal have less than two-dozen career tackles with minimal game experience.
The explosiveness of Ashlock and Steven McBride proved to be a problem for Vanderbilt, and without a proven pass rusher on the Stanford defense, the Warriors could generate even more explosives.
The unknown for this game comes in the Stanford offense with three different quarterbacks expected to take snaps. Taylor's offense will feature the same concepts as Sacramento State, asking offensive players to limit Havoc in a scheme that will show heavy motion and counter concepts.
The expectation is that Stanford will generate explosive plays based on concept alone, as Vanderbilt posted 7.9 yards per play in passing downs against the Warriors.
The pace is expected to be furious, as Stanford moves from a bottom-15 pace to a top-15 pace. Vanderbilt had no issues scoring in its opportunities, averaging 5.3 points on four drives that extended beyond Hawaii's 40-yard line.
With the projected pace of play, each offense is expected to find multiple scoring opportunities, along with explosive plays and quality drives.
Although Hawaii posted unders in nine games last season, the regression may come on overs for the Warriors in 2023.
How would you rate this article?
This site contains commercial content. We may be compensated for the links provided on this page. The content on this page is for informational purposes only. Action Network makes no representation or warranty as to the accuracy of the information given or the outcome of any game or event.