Westgate's 2018 NFL Games of the Year and Betting Odds
Credit:
Kyle Terada – USA TODAY Sports. San Francisco 49ers QB Jimmy Garoppolo throws his arms up in the air following a touchdown pass.
On Monday, the Westgate Las Vegas Superbook posted lines for 2018 NFL "Games of the Year". For the most part, there are five games listed per week, including every Thursday and Monday night game, as well as some of the best matchups each Sunday. Week 1 lines are already posted and therefore not included.
Week 2

One of the first things that caught my eye is the Seahawks visiting the Bears. Following Seattle's 9-7 season and several key departures, it's quite clear that oddsmakers aren't setting their sights too high for the Seahawks. Though it will likely change over the offseason, preseason and Week 1, I imagine the public will be heavy on Seattle if the Seahawks are a pick 'em against Chicago.
Week 3
In Week 3, we have some Browns chalk, as Cleveland is favored by 2.5 points over the Jets. Oddsmakers already like what the Browns did in the draft, as their win total is up to 5.5 at some books. It's probably too early in the season for a Baker Mayfield vs. Sam Darnold matchup, so we'll likely be stuck with Tyrod Taylor vs. Josh McCown.
Week 4
Two NFC contenders face off on Thursday of Week 4 in what should be a solid game despite the lack of Color Rush unis. This game between the Vikings and Rams could be the crown jewel of the entire Thursday Night Football schedule.
Week 5
Week 5 features another great Vikings game in what will be an NFC Championship rematch in Philly. However, we expect to see two different QBs as Kirk Cousins will more than likely be under center for Minnesota and Carson Wentz should be back from his ACL injury.
Week 6
The first of three London games this season, a matchup between the Seahawks and Raiders, takes place. Oakland is currently listed as a 1-point favorite, but that number should move once the betting market gets a better handle on Jon Gruden's return to the NFL.
Week 7
Oddsmakers continue to show Jimmy Garoppolo and the 49ers respect, posting the 49ers as short favorites against the Rams.
Week 8
The Super Bowl champs take on Blake Bortles and the Jaguars in what could be one of the better games the NFL has ever brought to England.
Week 9
We get two of the greatest quarterbacks of all time playing each other in New England. The Pats are tabbed as nearly 7-point favorites against Aaron Rodgers and the Packers, meaning New England would be something like -3 or -3.5 should these teams meet again in the Super Bowl.
Week 10
As we get to these games in November and December, I can guarantee most of these lines are several points off the eventual closing numbers. Based on injuries and team performance, some lines closed more than 10 points off the look-ahead lines this past season. I'm looking at you, Giants…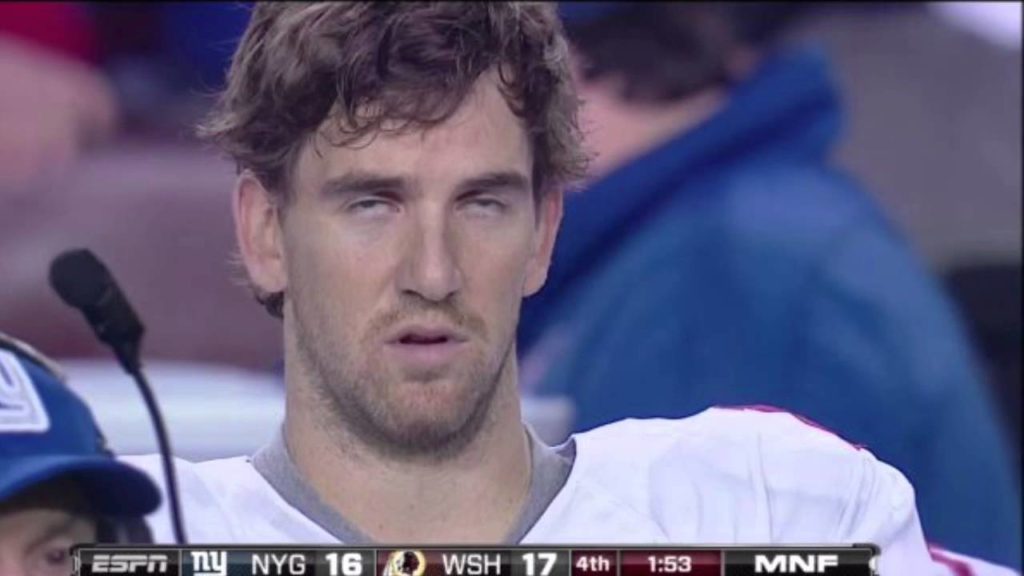 Week 11
Thanks to a Stefon Diggs miracle touchdown, New Orleans never got a shot at Philadelphia in last year's NFC Championship Game but the Saints do get the Eagles at home.
Week 12
On Thanksgiving, we'll be counting our blessings while watching what will surely be a riveting Bears-Lions game, followed by Redskins-Cowboys and finally, an actually solid game between Atlanta and New Orleans that could have major playoff implications. That Sunday will also feature a great divisional game between the Packers and Vikings.
Week 13
Week 13 is headlined by a great nonconference game between the Vikings and Patriots, two of five teams that have a win total of 10.5.
Week 14
Fans of high-scoring games will be thrilled about the Falcons-Packers matchup that features two teams that have no problems putting points on the board.
Week 15
The Patriots are expected to have a tough test in Pittsburgh, with oddsmakers posting New England as an underdog for the only time this season, based on current betting odds.
Week 16
In the penultimate week of the regular season, the Falcons and Panthers could potentially be playing for the NFC South title, while the Saints host the Steelers in what should be another important game.
Week 17
The final and most unpredictable week of the regular season has three very juicy games: Jaguars-Texans, Panthers-Saints and 49ers-Rams. None of them may end up mattering, but they all look great on paper and could have division-title ramifications.
Top Photo: San Francisco 49ers quarterback Jimmy Garoppolo (10) celebrates after a touchdown during the fourth quarter against the Jacksonville Jaguars