It must be kind of disappointing to be a Titans fan. You begin the season with 20-1 odds to win the Super Bowl. Not bad, right? You make it all this way to the divisional round. On the right track, right?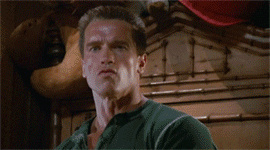 Somehow, the Titans' Super Bowl odds have dropped to 80-1. I guess the moral of the story is: Don't be a Titans fan. Either that, or don't play the Patriots in the playoffs.
Speaking about a rough change in odds, one of eight teams remaining has had a 99.7 percent chance of winning a Super Bowl within the past year, or approximately -33233 odds. One would imagine they got that Super Bowl. Wrong again. It's not all doom and gloom for the Falcons, though, as they're the first six seed to ever be favored over a one seed. Do they give out rings for that? No? Moving on …
Let's take a deeper look at the lines, trends, weather, metrics, matchups, and all the rest of the hubbub that will impact the four NFL playoff games this weekend. – Mark Gallant
All info is as of Sunday morning. For live spreads and bet percentages, check out this page. Follow the latest injury info on our industry-leading news feed.
START MY FREE TRIAL
model helps you find edges when betting moneylines and over/unders for the full game