NFL Preseason Betting Guide: Picks for Cowboys-49ers, Raiders-Rams, Chiefs-Bengals
Credit:
USA Today Sports. Pictured: Jason Garrett, Jon Gruden
Ian Hartitz breaks down the betting odds for Saturday's NFL Preseason Week 1 matchups.
See his picks and daily fantasy analysis for Cowboys-49ers, Raiders-Rams and Chiefs-Bengals.
We've got three preseason games on the docket Saturday night. It's still only Week 1, so don't expect to see many starters play for more than a quarter (if at all). Either way, offenses and defenses will largely rely on simplified schemes.
You can jump to our Preseason Week 1 Injury Report and find more resources to inform your bets and daily fantasy lineups below, but let's start with a look at key storylines and actionable betting takeaways for all six teams.
---
>> All odds as of Friday night. Download The Action Network App to get real-time NFL odds and track your bets.
---
Spread: Chiefs -3.5
Over/Under: 36.5
Kickoff: 8 p.m. ET
Cincinnati Bengals
The two schematic areas in which the Rams offense has really stood out during the Sean McVay era is with pace and reliance on play action. With Zac Taylor — McVay's quarterbacks coach in 2018 — now in Cincinnati, increasing both those factors could theoretically help Andy Dalton and the Bengals' offense reach new heights — although last season's version was already a fairly fast-moving unit that utilized plenty of play action.
Situation neutral pace: Bengals No. 12; Rams No. 3
Play-action percentage: Dalton 27.4% (No. 10); Goff 35.8% (No. 2)
The Bengals did their best to bolster the big uglies up front this offseason, drafting Alabama offensive tackle Jonah Williams with the 11th overall pick and later grabbing Ohio State guard Michael Jordan in the fourth round. They also brought in John Miller from the Bills on a multi-year deal and extended right tackle Bobby Hart.
The problem is that injuries have already once again doomed the offense: A.J. Green (ankle) is expected to miss multiple games, while Williams (torn labrum, out for the season) and guard Clint Boling (retirement) are both unavailable.
Kansas City Chiefs
Two hundred and eighty-one quarterbacks have started at least 16 games since the 1970 AFL-NFL merger. Mahomes already finds himself among the game's best of the best in just about any efficiency metric.
Completion rate: 65.9% (No. 6)
Touchdown rate: 8.1% (No. 1)
Quarterback rating: 111.7 (No. 1)
Yards per attempt: 8.75 (No. 1)
Adjusted yards per attempt: 9.42 (No. 1)
Yards per game: 316.5 (No. 1)
Fantasy points per game: 25.2 (No. 1)
Mahomes also passed 2013 Peyton Manning (412) for the best fantasy football season from a quarterback ever with 417 points last season.
The Chiefs have the most exciting offense in football, but head coach Andy Reid's mediocre history of success in the preseason (28-31-1 against the spread, -5.0 units) makes me wary about backing the home squad.
I'm betting under 36.5 in a matchup between what figures to be two improved defenses.
PICK: Under 36.5
Spread: Raiders -4.5
Over/Under: 35
Kickoff: 8 p.m. ET
Los Angeles Rams
Eight quarterbacks averaged at least eight adjusted yards per attempt in 2018:
Patrick Mahomes (9.58)
Drew Brees (9.01)
Russell Wilson (8.98)
Matt Ryan (8.73)
Philip Rivers (8.68)
Jared Goff (8.53)
Deshaun Watson (8.48)
Aaron Rodgers (8.13)
The Rams return all of their weapons at running back, tight end and wide receiver, although they suddenly have a potential hole in the interior of their offensive line.
Rams had one of the best offensive lines in recent memory last season — but interior now a bit unproven.

2018:
LG Rodger Saffold (started 111 games since 2010)
C John Sullivan (started 125 games since 2009)

2019:
LG Joseph Noteboom (2018 3rd rd)
C Brian Allen (2018 4th rd) https://t.co/RqiPaqo6Dq

— Ian Hartitz (@Ihartitz) August 7, 2019
There isn't much reason to believe the Rams will suffer a major falloff in 2019, but they could at least be a lesser monster than we've grown used to seeing at the line scrimmage on both sides of the ball.
Oakland Raiders
Derek Carr has posted underwhelming ranks in yards per attempt (No. 38), completion rate (No. 28), touchdown rate (No. 26) and quarterback rating (No. 26) among 43 quarterbacks to start at least 16 games since 2014.
The additions of Antonio Brown (foot, questionable), Tyrell Williams and first-round running back Josh Jacobs now give Carr the best set of weapons of his career. The time is now for Carr to prove that he's worthy of being the future QB1 of the Las Vegas Raiders.
With all due respect to Jon Gruden's history of preseason success (14-8-2 against the spread, +4.9 units), +200 or more underdogs have gone 59-48-0 in the preseason since 2004 (per our Bet Labs database). This has been good for a +8.9% ROI and +$947 overall balance.
I'm betting Rams +200 in this lovely and somewhat random sport known as preseason football.
PICK: Rams Moneyline
Spread: 49ers -4.5
Over/Under: 36
Kickoff: 9 p.m. ET
Dallas Cowboys
There's been plenty of offseason chatter surrounding a Cowboys offense that is apparently experimenting with a new-age idea of attempting to confuse opposing defenses and create mismatches.
.@danorlovsky7 on what the 2019 Cowboys offense could look like with Kellen Moore calling plays:

"I think it's going to be an offense that is like Sean Payton married with Matt Nagy married with Mike Leach. Like they all had a baby and that's what this offense is going to be."

— Ian Hartitz (@Ihartitz) May 30, 2019
Kellen Moore's primary goal is continuing to develop Dak Prescott, who has helped the Cowboys work as anyone's idea of an above-average team since entering the league in 2016 while not missing a single start.
Wins: 32 (fourth)
Points per game: 23.2 (12th)
Net yards per pass attempt: 6.37 (12th)
Yards per rush: 4.6 (third)
Yards per play: 5.54 (ninth)
The only problem is that head coach Jason Garrett (11-20-2 against the spread, -9.3 units) has seemingly gone out of his way to disappoint Cowboys bettors in the preseason.
San Francisco 49ers
Jimmy Garoppolo has helped his offense average an impressive 27.1 points per game over his 10 starts and cracked the 30-point barrier on four separate occasions.
Jimmy G has put up the stats of a pretty great quarterback in this minuscule sample size:
Completion rate: 65.5% (13th among 48 quarterbacks with 10-plus starts since 2016)
Touchdown rate: 4.8% (14th)
QB rating: 97.8 (eighth)
Yards per attempt: 8.42 (second)
Adjusted yards per attempt: 8.3 (sixth)
Garoppolo has been aided by fantastic play-calling from offensive wizards Josh McDaniels in New England and Kyle Shanahan in San Francisco. Still, the 27-year-old is hardly a one-trick pony and has flashed the ability to make plays when things are forced off script.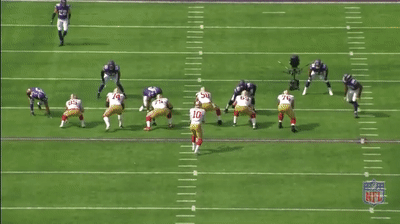 Jimmy G won't suit up Saturday, but the 49ers still have competent backup signal callers in CJ Beathard and Nick Mullens.
LEAN: 49ers -4.5
---
Preseason Week 1 Injury Report
The dashboard below features notes on injured players and their estimated game statuses. Note that the NFL doesn't require teams to designate their inactive players prior to kickoff, so all of the data is unofficial and based on a combination of reports from beat writers and coaches.

More Preseason Betting and DFS Resources
For preseason player projections and daily fantasy analysis, see our FantasyLabs Models as well as our evergreen and slate-specific DFS content. Also be sure to check out Action Network analyst John Ewing's 7 Simple, Profitable Tips for Betting NFL Preseason Games.
How would you rate this article?