NFL Prop Bets for Cowboys vs. Steelers: Highest Value Picks for the 2021 Hall of Fame Game
Credit:
Kevin Abele/Icon Sportswire via Getty Images. Pictured: James Washington
Let's have some fun tonight!
We are witnessing history for the 2021 NFL Hall of Fame Game with PrizePicks emerging as the first site I have ever seen take action on preseason player props. Everyone likes to joke about how awful or boring preseason games can be, especially the HOF Game. But what better way to make it more exciting than to sweat over player props involving fifth-stringers?
Keep in mind that we are essentially guessing with these picks tonight, so be sure to only risk an amount you're comfortable losing. I'm treating this more as entertainment than some get-rich-quick scheme. Having said that, I have been making preseason projections for the past 4-5 years and believe I can find some edges here.
Operating under the daily fantasy umbrella — meaning they're available in more states than outright betting is — PrizePicks offers a different spin on player props. Instead of betting on individual props, you parlay two or more props together, choosing which payout structure you want.
For example, a Power Play means that you have to hit all of your bets in order to win (the payouts are much higher). A Flex Play means you have to hit X out of Y bets and the payout depends on how many you are able to hit.
This means we want to pair up props that correlate well with each other.
I provided a rough breakdown of each prop going over or under based on my projections, and I indicate how I would handle certain situations based on any clarity we may get after the inactive lists come out (around 6:30 p.m. ET).
Most importantly, let's make the HOF Game worth watching all the way through for a change.
---
Cowboys-Steelers QB Props
| Player | Pass Yds | Over | Under |
| --- | --- | --- | --- |
| Ben DiNucci (DAL) | 53.5 | 56.8% | 43.2% |
| Garrett Gilbert (DAL) | 48.5 | 50.3% | 49.7% |
| Cooper Rush (DAL) | 43.5 | 44.0% | 56.0% |
| Dwayne Haskins (PIT) | 77.5 | 49.6% | 50.4% |
| Mason Rudolph (PIT) | 58.5 | 38.6% | 61.4% |
| Joshua Dobbs (PIT) | 39.5 | 44.9% | 55.1% |
Cowboys QBs
Garrett Gilbert is expected to start tonight's game. I'm projecting him to play most of the first quarter, and my projections are in line with his prop, thus I don't see any value there.
After that, Cooper Rush could be the next man up, but I don't expect him to play much more than a quarter. His line seems too high, so I like the under. Of course, it doesn't hurt that Rush is not a very good quarterback.
Speaking of bad quarterbacks, Ben DiNucci should see the most playing time under center. Andy Dalton's Week 7 injury forced the Cowboys to start DiNucci in Week 8 last year as a rookie. They will want to get him as many preseason reps as possible, considering he should be their No. 3 QB again this season.
Recommendations: I like the idea of including a DiNucci Over and Rush Under in a three-pick+ build, considering DiNucci's playing time will come at the expense of Rush, making it a nice correlation play.
Steelers QBs
Mason Rudolph will start tonight's game, but could only play in the first quarter. He'll open up the season as Ben Roethlisberger's backup, and the Steelers already know what they have in Rudolph.
It will be tough for Rudolph to clear 58.5 yards, especially if the Steelers end up resting JuJu Smith-Schuster, Diontae Johnson and/or Chase Claypool. I will put even more on his under if we get word all 2-3 of them are inactive.
Tonight will be an excellent chance for the Steelers to see what they have in Dwayne Haskins. The 2019 first-round pick is still only 24 years old and has the potential to become a quality NFL backup. He's impressed in camp, and the Steelers have been using him in their two-minute drill. Haskins could go over his prop if the Steelers can get the ball for the two-minute drill before halftime. Therefore, his prop seems like a true coin-flip.
Joshua Dobbs will get mop-up duty and play most of the fourth quarter. He's an excellent runner and tends to lean on his scrambling ability at the expense of passing yards.
---
Cowboys-Steelers RB Props
| Player | Rush Yds | Over | Under |
| --- | --- | --- | --- |
| Rico Dowdle (DAL) | 28.5 | 39.1% | 60.9% |
| JaQuan Hardy (DAL) | 18.5 | 45.9% | 54.1% |
| Anthony McFarland Jr. (PIT) | 24.5 | 32% | 68% |
| Kalen Ballage (PIT) | 21.5 | 30% | 70% |
| Jaylen Samuels (PIT) | 17.5 | 29% | 71% |
Cowboys RBs
We have to be very careful with RB props until we see the inactive list.
As of writing, I expect Ezekiel Elliott and Tony Pollard to see one to two series each. If both are inactive, Rico Dowdie, JaQuan Hardy and Brenden Knox will see an extra carry or two. Sewo Olonilua is the fullback, so any touches he gets will be Mike McCarthy trolling us.
Dowddie is expected to be the No. 3 RB to open the season, so he should get a bulk of the carries tonight. His line of 28.5 yards seems a bit high, though. In the past two HOF Games, we have seen one RB from each team clear that number, so betting on his over is essentially betting on him to lead the Cowboys in rushing tonight.
There is too much uncertainty right now to bet on either prop.
If Zeke & Pollard are active: I'm hammering Dowdie under 28.5
If Zeke is inactive, but Pollard is active: Medium bet on under 28.5
If Zeke & Pollard both inactive: No bet on Dowdie; bet on Hardy over 18.5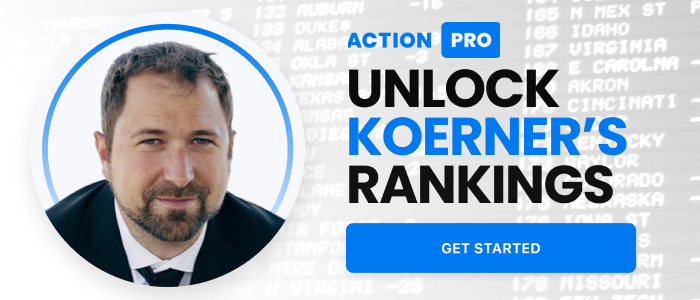 Steelers RBs
The Steelers' RB situation has even less clarity than the Cowboys right now. It's unclear how many snaps Najee Harris will see. Anthony McFarland, Benny Snell and Jaylen Samuels have all been nursing injuries, so there is a chance 1-3 of them end up sitting tonight.
I will wait for the inactive list before locking in too many bets here, but the safest bet is Samuels under 17.5 rushing yards. He's been dealing with an injury, and I'm not sure the Steelers need much film of his this preseason.
---
Cowboys-Steelers WR Props
| Player | Rec Yds | Over | Under |
| --- | --- | --- | --- |
| Anthony Johnson (PIT) | 21.5 | 42% | 58% |
| James Washington (PIT) | 23.5 | 38% | 62% |
| Isaiah McKoy (PIT) | 17.5 | 45% | 55% |
| Noah Brown (DAL) | 23.5 | 40% | 60% |
| Malik Turner (DAL) | 15.5 | 56% | 46% |
| Cedrick Wilson (DAL) | 17.5 | 45% | 55% |
| Simi Fehoko (DAL) | 29.5 | 35% | 65% |
Cowboys WRs
The Cowboys could have anywhere between 10-12 WRs active for tonight's game, which makes them incredibly hard to project as targets will be very spread out.
With Michael Gallup becoming a free agent next offseason, we may see the Cowboys take a serious look at their potential No. 3 WR for next season. I expect that to be a battle between Simi Fehoko, Noah Brown, Cedrick Wilson and Malik Turner.
All eyes will be on rookie Fehoko tonight. He has my highest yardage projection for the game (23), but 29.5 seems a bit too high. I would bet his under down to 26.5.
Turner offers some value to go over 15.5 yards. He's had a great camp, and I figure Dallas will want to get a good look at him. I'll sprinkle his over in a few builds tonight.
Steelers WRs
I view James Washington as a high-ceiling, low-floor play tonight. He's good enough to post 30+ yards if he can play 1.5-2 quarters. However, he seems too valuable to get that much run tonight and may only play one to two series, so I'm rolling the dice on his under here.
Ray-Ray McCloud is a name I'm looking out for when the inactive lists come out. He's been dealing with an injury, so there's a chance he doesn't suit up. If he's out, I will make some builds using Anthony Johnson to go over 21.5 yards — he would see a ton of playing time out of the slot tonight and could easily rack up 2-3 catches.
How would you rate this article?