CFB Coach Match (CUSA & Independents Part 1): Guess Favorite Musician of Jamey Chadwell, Jeff Monken & More
Credit:
Matt Roembke/Action Network.
The good news is today marks the final Saturday without college football. The bad news is that means we're nearing the end of Coach Match. We have eight days and four conferences remaining on our mystical, magical journey.
Action Network contacted each of the 133 FBS head coaches and asked the following question: Who is your favorite musical artist or group? Each coach was able to provide only one answer.
Saturday's CUSA/Independents Hint
Today we have a mix of independent and Conference USA coaches: Army's Jeff Monken, FIU's Mike MacIntyre, Jacksonville State's Rich Rodriguez, Liberty's Jamey Chadwell, Louisiana Tech's Sonny Cumbie, Middle Tennessee's Rick Stockstill and New Mexico State's Jerry Kill.
Today's hint: The musical artists of these seven coaches are without a doubt the most unique we've had in the past two weeks. Of the seven coaches, five coaches picked a musical artist/group that was not chosen by any of the other 133 FBS coaches. Looking at the possible answers, that may narrow down your guesses.
Jacksonville State coach Rich Rodriguez's choice was easy: his favorite artist was a former walk-on at Jacksonville State, where he started from 2007-09. Rich Rod was actually attending this artist's concert when I reached out last month for his answer.
Another hint: Last year, New Mexico State's Jerry Kill joked with me that if his Aggies received a bowl bid, he would be so thrilled he would give me his old, beat-up pick-up truck. That truck is still in Las Cruces with Kill. Now the hint: his favorite artist — a popular choice of a lot of coaches — most definitely drives a pick-up truck as well. Good luck.
Tomorrow's Coach Match (Sunday, Aug. 20) — CUSA/Independents Part 2
Notre Dame's Marcus Freeman, Sam Houston's K.C. Keeler, UConn's Jim Mora, UMass' Don Brown, UTEP's Dana Dimel and Western Kentucky's Tyson Helton.
And again, here's the full Coach Match schedule from now through Saturday, Aug. 26:
Aug. 7-8: AAC
Aug. 9-10: Mountain West
Aug. 11-12: Sun Belt
Aug. 13-14: MAC
Aug. 15-16: Pac-12
Aug. 17-18: ACC
Aug. 19-20: CUSA & Independents
Aug. 21-22: Big 12
Aug. 23-24: Big Ten
Aug. 25-26: SEC
Coach Match Instructions
To guess, click the music artist you think matches each coach from left to right. Some coaches might have the same answer, so you can pick the same artist for multiple coaches. When you have selected an artist for each coach, hit submit. A green box means that artist is correct, a yellow box means that artist was selected by another coach and a gray box means no coach picked this artist.
After completion of Coach Match, click the "share on Twitter" button. One individual daily will be randomly selected for some free Action Network gear if (a) you tweeted your response and (b) you are following @ActionNetworkHQ and @Brett_McMurphy on Twitter.
For each day's Coach Match, I will provide a hint to hopefully make it a little easier to solve. We will post a new Coach Match daily at 9 a.m. ET, so check back every day.
Guess each coach's favorite artist or band!
Jeff Monken

Mike MacIntyre
Rich Rodriguez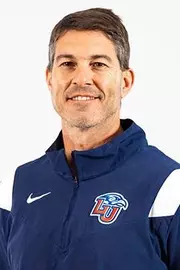 Jamey Chadwell
Sonny Cumbie
Rick Stockstill
Jerry Kill
Guesses: 0
How would you rate this article?
This site contains commercial content. We may be compensated for the links provided on this page. The content on this page is for informational purposes only. Action Network makes no representation or warranty as to the accuracy of the information given or the outcome of any game or event.