College Football Lines, Odds: Expert Picks for 6 of Friday's Top Games, Featuring Indiana vs. Illinois & Duke vs. Temple
Credit:
Scott Taetsch/Getty Images. Pictured: Indiana Hoosiers helmets.
There's no question about it: Friday Night Lights are special. That's especially true when it comes to Week 1 of the college football season.
After an incredible Thursday night full of action, we're back with even more on this fine Friday. Tonight's slate features eight games with FBS teams, and our staff has found betting value on six of them.
From Virginia Tech vs. Old Dominion to a late Big Ten matchup in Indiana vs. Illinois, our staff has you covered with all of the analysis you'll need to bet Friday night's slate.
---
How We're Betting Friday's NCAAF Games
The team logos in the table below represent each of the matchups that our college football staff is targeting from today's slate of games. Click the team logos for one of the matchups below to navigate to a specific bet discussed in this article.
---
Western Michigan vs. Michigan State
This intrastate Big Ten-MAC battle is between two teams that may be headed in opposite directions.
Led by Heisman contender Kenneth Walker III, Michigan State was a mainstay in the College Football Playoff rankings for most of last year. An 8-0 start generated plenty of buzz in East Lansing, resulting in a nearly $100 million contract for head coach Mel Tucker.
The Spartans would finish with two losses — to Purdue and Ohio State — but a victory in the Peach Bowl has the program on the doorstep of the national picture.
Western Michigan has also had success in the five years under Tim Lester. The Broncos have made a bowl in three of the past four years, but have not won the MAC since 2016.
After an astonishing upset of Pitt last season, Western Michigan would lose four games against the MAC West.
This may be a rebuilding season in Kalamazoo, as the top offensive weapons depart the program.
---
For the first time since the pandemic season of 2020, Western Michigan will send out an untested quarterback after the departure of Kaleb Eleby.
Not only do the Broncos deal with losing their quarterback, but four of the top five targets are also no longer with the program, including Skyy Moore.
Lester returns just 21% of the offense, per TARP, wiping away top-15 ranks in Success Rate and Havoc Allowed. New quarterback Jack Salopek logged just five passing attempts last season.
While the returning experience is dire on the offensive side of the ball, the defensive side may be better equipped to start the season.
Coordinator Lou Esposito returns half of the team tackles and pressures recorded last season, but the back seven loses 70% of pass breakups. The strength of the 4-3 comes in the form of linebackers Corvin Moment and Zaire Barnes.
---
The true definition of an upper-tier college football team is the ability to reload — and not rebuild — after significant losses. The Spartans will be without Walker and receiver Jalen Nailor this season.
Thanks to the transfer portal, the offense may not miss a beat, with running backs Jalen Berger from Wisconsin and Jarek Broussard from Colorado.
Broussard was one of the most elusive rushers in the Pac-12, averaging 4.4 yards after contact and recording 43 missed tackles on 156 attempts last season.
While Nailor departs from the outside, Jayden Reed returns with plenty of experience lining up out wide or in the slot. The junior is also one of the most explosive special teams players in Power Five, as Michigan State is expected to continue as a unit that relies on the big play.
Quarterback Payton Thorne led the Spartans to ranks outside the top 50 in Success Rate in standard and passing downs, but both the rush and pass explosiveness numbers were top-20.
The lunchpail mentality of the defense is expected to continue under Tucker and coordinator Scottie Hazelton. Only a drop in pressures is expected from last season's defense that finished top-30 in pass rush.
Improvements must be made in tackling and defending the pass, as both areas fell outside the top 100. Seven of the top eight tacklers return, all contributors in the Havoc department.
---
Western Michigan vs. Michigan State Betting Pick
Some Power Five head coaches use non-conference games against FCS and Group of Five opponents as a glorified scrimmage to prepare for the conference schedule.
Tucker may be the complete opposite, going 4-0 against the spread in last season's non-conference slate. With Akron on deck, there is no reason to keep any of the playbook off the table.
Western Michigan would have a punchers chance with the return of Eleby and Moore, but the loss of those two players have depleted the offense called by coordinator Jack Thorne.
When asked about playing on the opposing sideline of his father, Thorne indicated there are no issues.
The Broncos will have their hands full in identifying playmakers and keeping Salopek in a clean pocket. Western Michigan will be replacing a center and both tackles on the offensive line,
The Action Network projects Michigan State as high as -28 in this opener, as the Spartans reloaded through portal. Meanwhile, Western Michigan looks in-house to replace a missing offense.
The Broncos do return a healthy portion of the defense, but the unit finished 116th in tackling and 112th in coverage grading, per PFF. More importantly, Western Michigan continues to finish dead last in Special Teams SP+ on a yearly basis.
Pick: Michigan State -20.5 (Play to 27.5)
---
---
Virginia Tech vs. Old Dominion
Brent Pry will kick off his Virginia Tech head-coaching tenure against Old Dominion and longtime friend Ricky Rahne. As a Penn State alum, this game is near and dear to my heart.
These two coaches started together in 2011 when Pry was the defensive coordinator at Vanderbilt and Rahne was the Commodores' quarterbacks coach.
They coached together in Nashville for three seasons before both followed James Franklin to Penn State. The duo then spent six seasons together in Happy Valley before Rahne took took the ODU gig.
After sitting out the 2020 season, Old Dominion understandably started slow in 2021, but won its final five regular season games and earned a bowl bid in Rahne's first season.
These coaches faced off against each other every day in practice for nine years. Now, each leading their own program, is it the former Penn State defensive coordinator or offensive coordinator who has the edge?
---
Hokies Offense
Duke is the only ACC team that averaged fewer points per game than the 23.7 points the Hokies put up a season ago. Virginia Tech's offense finished 78th in Success Rate last year and could not throw the ball at all. Braxton Burmeister struggled with accuracy, but he's off to San Diego State.
In comes Grant Wells, who has been an absolute roller coaster in his career at Marshall. He earned First Team All-Conference USA honors after chucking 18 touchdowns and nine interceptions as a true freshman.
He had high expectations as a sophomore, but struggled with turnovers and threw 13 interceptions and 16 touchdowns.
The Hokies will be without their 2021 leading rusher and their top two leading receivers, Tayvion Robinson and Tre Turner. Kaleb Smith is the only returning player with at least 20 receptions.
Malachi Thomas should get the majority of the carries after totaling 440 yards and three scores last season.
He will be running behind an offensive line with a ton of question marks. Virginia Tech has two sixth-year seniors returning, but beyond that, there is zero depth. Pry did make a phenomenal hire to coach the line though, poaching Wisconsin offensive line coach Joe Rudolph.
Hokies Defense
Defensively, the Hokies were better than the offense, but weren't exactly world beaters.
That should change quickly under Pry. Penn State's defense finished top-25 in scoring defense, including a trio of top eight finishes in four of the past five seasons under Pry. The Nittany Lions were top-25 in yards per play in all eight of his seasons as the defensive coordinator.
Pry's defenses have thrived with linebackers who can create pressure, and he has two of them in Dax Hollifield and Alan Tisdale. Those two were the best on the team at getting into the backfield last year and combined for 16.5 tackles for loss and seven sacks.
On the back end, Chamarri Conner will move from the nickel spot to safety, joining Nasir Peoples. They finished second and third on the team in tackles behind Hollifield.
Similar to the offense, it's in the trenches where Virginia Tech has question marks and a concerning lack of depth. The Hokies bring back a pair of returnees on the defensive line, but the unit struggled to create pressure last season and might be forced to rely on some true freshmen if there any injuries.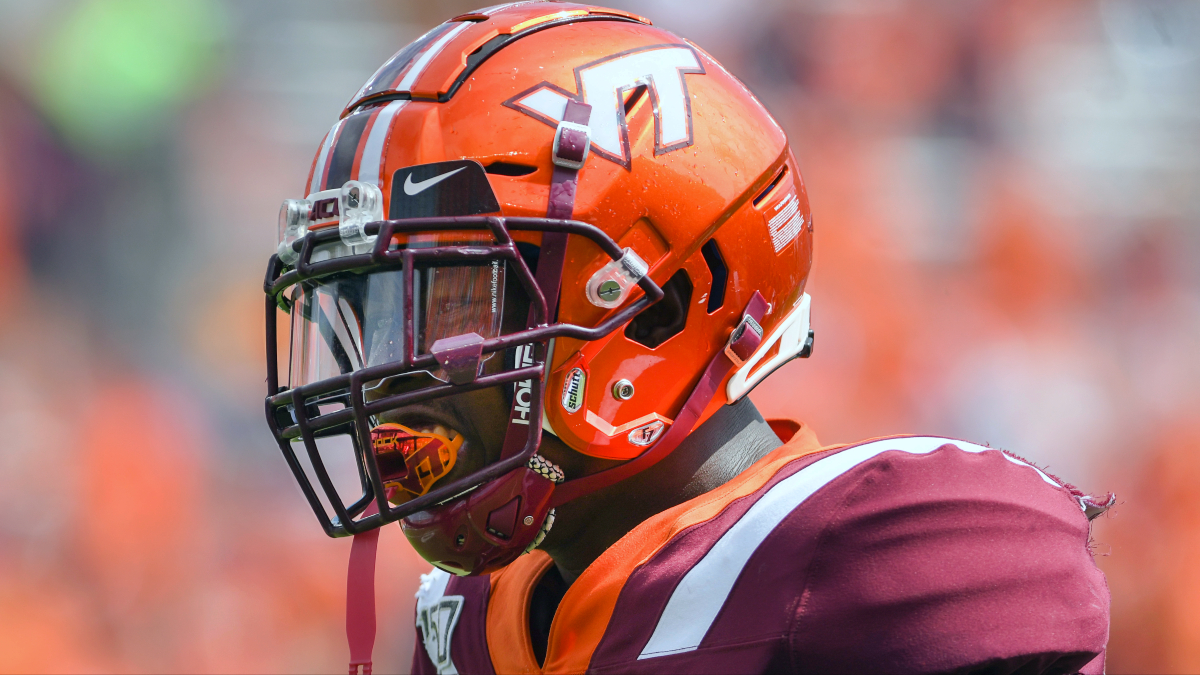 ---
ODU Offense
After starting the season 1-5, the Monarchs turned it around. The improvement came once Hayden Wolff took over at quarterback. Old Dominion finished the regular season 5-1 with Wolff as the starter.
The emergence of Wolff was also mirrored by the breakout of running back Blake Watson. After averaging just 84.8 yards per game prior to Wolff taking over, Watson rushed for 111.7 yards per game with Wolff under center.
Old Dominion will return five of its top six receivers and is led by Ali Jennings III, who tallied 1,062 yards and five touchdowns a season ago. The speedy wideout had 22 catches of at least 20 yards.
Penn State transfer Zack Kuntz emerged last season as one of the most reliable tight ends in the country. Kuntz totaled 73 receptions, the second most among all FBS tight ends. Only second-round draft pick Trey McBride reeled in more catches.
ODU Defense
It is no surprise Rahne's offense did most of the heavy lifting, but the defense held its own as well.
In its six losses at the beginning of the year, Old Dominion allowed 35.5 points per game. However, the defense tightened up down the stretch and allowed just 22.2 points per game during a five-game winning streak.
The strength of this unit was certainly defending the run. The Monarchs' rush defense finished 29th in EPA Allowed on rushing plays and was 11th in the nation at defending Explosiveness on the ground. They return Alonzo Ford and Tyre Bibby up front, and Marcus Haynes and Amorie Morrison on the edge.
Jason Henderson and Ryan Henry are back at linebacker, but the team will have a big hole to fill with the loss of Jordan Young, the school's all-time leading tackler.
With Young gone, the leader of this defense will be safety R'Tarriun Johnson. The tremendous tackler was an All-Conference honorable mention and will lead a young secondary.
The back seven needs to do a better job at forcing turnovers this season, as Old Dominion managed just seven interceptions in 2021.
---
Virginia Tech vs. Old Dominion Betting Pick
Pry had the Penn State defense consistently among the best in the country during his time in State College. The Nittany Lions ranked inside the top 25 in yards per play in all eight seasons under Pry.
This Virginia Tech defense should take a big jump under Pry, but after finishing 78th in total defense and Finishing Drives, it might take some time to adjust to the new system.
In addition to the adjustment period, if there is anybody who knows what Pry wants to do on defense, it's Rahne. Sure, that could work the other way around too, but Old Dominion should have been able to game plan for Virginia Tech's defense more than the Hokies, who had to learn and implement new schemes.
Old Dominion's offense totally changed under Wolff. With all his top weapons back, they should begin the year in rhythm. Watson and the Monarchs' rushing attack ranked 11th in rushing Explosiveness and could hit some home runs against a Hokies defense that was 110th at preventing rushing Explosiveness.
Speaking of Explosiveness, that is the one thing the Virginia Tech offense did well. It ranked eighth in the country in passing Explosiveness last year, and now brings in human dynamite stick Wells.
Last year at Marshall, Wells was 23rd in the nation in passing plays over 20 yards and had the eighth most passing plays over 40 yards. He has a cannon arm and isn't afraid to take deep shots. Some will end up in his receivers' arms, some will end up in the opponents' arms.
Both of these coaches are good friends and could pull out some fun trick plays against each other. I think both offenses should have an advantage in what should be a competitive game throughout.
In a battle between two former Penn State coordinators, I like the total to go over in Norfolk.
Pick: Over 48 (Play to 50)
---
---
William & Mary vs. Charlotte
Charlotte heads home to matchup with William & Mary after a Week 0 to forget.
The 49ers were dismantled by Florida Atlantic, 43-13, which was reminiscent of last year's 38-9 loss.
Quarterback Chris Reynolds left the game in the second quarter with a left arm injury. That will spell trouble for Charlotte's offense after he was ruled out for this matchup earlier in the week.   
William & Mary looks to upset Charlotte while it smells blood in the water. Expectations are high for the Tribe, who started last season hot out of the gate before cooling down late. With plenty of production returning, the program could see significant improvement this year.
Charlotte hopes to bounce back after laying an egg last week, but I anticipate the 49ers will have another disappointing game against their FCS opponent. 
---
William & Mary opened last season with a 6-2 record — including an upset victory over Villanova — before dropping its final three games.
The Tribe returns a boatload of talent and hopes to leapfrog to the top of the Colonial Athletic Association. They start that journey with a trip to Charlotte, which was just demoralized by Florida Atlantic.
William & Mary's offense owns a rush rate of 67% while averaging over 200 rushing yards a contest. Four separate backs return to the program after exceeding 400 rushing yards and 5.0 yards per carry each. 
Quarterback Darius Wilson was named the conference Rookie of the Year as a freshman. He enters his sophomore season averaging 6.8 yards per pass attempt and completing 60% of his passes. Wilson is a true dual threat under center and will present challenges for Charlotte.  
The run-heavy Tribe offense should find success against a Charlotte defense that ranked outside the top 100 in Success Rate and explosiveness on rushing downs.
William & Mary's defense was strong against the run, allowing just 3.3 yards per carry last season. Charlotte's run game was non-existent in Week 0, averaging a measly 2.7 yards per carry.
---
There is no sugarcoating Charlotte's Week 0 performance — it was bad. The 49ers were dominated on both sides of the ball, getting out-gained by over 200 yards of total offense.
They also had 10 penalties and finished 2-for-11 on third-down conversions.
The only bright spot was the connection of Reynolds to wide receiver Grant DuBose. The two linked up four times for 89 yards and two touchdowns. Reynolds missed the second quarter with an arm injury, and we got a taste of backup quarterback James Foster, who will be starting in this game.
Foster is a former four-star recruit that transferred in from Texas A&M, but he didn't look like it in his appearance against Florida Atlantic. He finished 2-for-9 for 21 yards, averaging just 2.3 yards per attempt. Foster also tossed a pick-six with just 17 seconds left before the half.  
The 49ers offense continued to try and establish the run, but mustered up just 62 yards on 23 attempts.
Charlotte's defense is exactly what we thought it is — swiss cheese. Last season, the defense allowed 34 points and 465 yards per game. After losing its top four tacklers during the offseason, we saw in Week 0 there is no reason to expect any improvements.
Last year, the 49ers were the worst in the nation against the pass, allowing over 10 yards per pass attempt. They were 117th in the FBS against the run, allowing 5.5 yards per carry.
That is a major cause for concern against the strong rushing attack of William & Mary.
---
William & Mary vs. Charlotte Betting Pick
Week 0 was a week to forget for Charlotte after opening its season with a 43-10 loss to Florida Atlantic. The 49ers looked horrific on both sides of the ball and were out-gained by over 200 yards of total offense.
That number could have been even higher, but Florida Atlantic called off the dogs in the fourth quarter.
William & Mary will be able to expose Charlotte's inability to stop the run. The Tribe ran the ball on over 67% of their snaps last season and Wilson will make plays with his legs.
Charlotte's defense ranks outside the top 100 in Success Rate, Explosiveness and Points Per Attempt on rushing plays.
As proven last week, Charlotte's offense is reliant on the arm of Reynolds. When he was out of the game, the offense completely stalled. With backup Foster running the show on Saturday, the offense won't find much success.
William & Mary is a live underdog here, and although I'm taking the points, I will also be dabbling on the moneyline, as well.
Pick: William & Mary + 8 (Play to +7)
---
---
Temple vs. Duke
Duke and Temple were two of the most disappointing teams in all of FBS football last year.
Both teams finished 3-9, as Duke head coach David Cutcliffe retired from coaching after 13 years in charge and Temple fired head coach Rod Carey after an underwhelming three seasons in Philadelphia.
The Blue Devils and Owls aren't expected to fare particularly well in the 2022 season as both begin their rebuilds from previous eras. Both programs will see this as a very winnable game, though, with Duke as about a touchdown favorite at home.
Duke hired former Texas A&M and Notre Dame defensive coordinator Mike Elko after the Aggies had one of the best defenses in the country last season. The Owls turned to Texas run game coordinator Stan Drayton, who also served as the running backs coach and associate head coach under Steve Sarkisian in Austin.
The Blue Devils' secondary was one of the worst in all of college football, but will Elko improve the unit enough for Week 1 to get a margin against the Owls?
---
Temple made clear improvements to the running game with the additions of running backs Darvon Hubbard and Jakari Norwood from Texas A&M and Illinois, respectively.
The ground game is likely to be the Owls' focus, especially early in the season, as Drayton looks to establish the run given his background from prior jobs in the NFL and college.
The Owls return former Georgia product D'Wan Mathis at quarterback. He had entered the transfer portal and originally left the program last November but changed his mind and returned. He's never shown much consistency as a passer. He had six big-time throws and six turnover-worthy plays last year and finished with just 6.3 yards per attempt.
Mathis completed 59% of his passes with an average depth of target of 8.6 yards. The receiving group that he has to work with is not particularly encouraging.
Temple can use Mathis' legs as a potential weapon to add onto the run game as well, but the Owls still finished in the bottom 10 in the nation last year in Passing Success Rate. I don't see much improvement there in the early days of Drayton's tenure.
---
It's hard to imagine Duke's defense being any worse than it was last year.
The Blue Devils finished outside the top 100 in Rushing Success Rate Allowed and Passing Success Rate Allowed. They were bottom-10 in the entire country in preventing big plays and defending in the red zone. They couldn't tackle or stop any competent offense.
More than 40 points and 518 yards allowed per game is a low floor for Elko to come in and fix.
The new coach hit the transfer portal and tried to get better along the defensive line, which will be a major key toward stopping the run-first Owls attack in this game. Duke also has three returners along the defensive line.
The Blue Devils do return most of their defense, but also have three new defensive starters listed on the two-deep. Two transfers — Darius Joiner and Datrone Young — join the secondary as transfers in the hopes of preventing fewer big plays this season.
Elko, unlike Cutcliffe, is a defensive-minded coach, so I wouldn't expect the Blue Devils to play at the same fast pace offensively like they did last season.
---
Temple vs. Duke Betting Pick
If Temple really is going to be more of a run-first attack under Drayton, this total is likely too high.
The Owls finished last season scoring less than 15 points in each of the last seven games. Mathis has never proven himself as an FBS passer who can be consistently successful.
There are a lot of questions about how Duke will replace the production of quarterback Gunnar Holmberg. New starter Riley Leonard is completely green, and Cutcliffe isn't there to coach him after the Blue Devils had a solid history of quarterback play under their former coach.
Teams that undergo coaching changes often take the mold of the new head coach rather quickly. For both of these teams, it leads to a slower pace, a more defensive game and fewer explosive plays.
Duke's biggest weaknesses on defense last year — allowing explosive plays and red-zone scores — are not areas that Temple will easily be able to exploit. The Owls struggled mightily in the red zone last year and didn't have much in terms of explosiveness, either.
Pick: Under 51.5 (Play to 51)
---
---
Illinois vs. Indiana
After a resounding win in Week 0 over Wyoming, Illinois heads to Bloomington to open its Big Ten season against Indiana.
Bret Bielema's squad was dominant in a 38-6 win over Wyoming last Saturday, outgaining the Cowboys 477 to 217 yards.
It's Illinois' second year under Bielema after going 5-7 last season. It did have a couple of big double-digit underdog upsets in year one, though, beating Penn State and Minnesota on the road.
After a historic 2020 season, Indiana fell completely flat in 2021. Tom Allen's squad went 2-10, finishing the season on an eight-game losing streak and with an 0-9 record in the Big Ten.
Allen has a rebuild on his hands, as well, because only 12 total starters return on both sides of the ball. Indiana will have to replace literally all of its skill position players.
---
Fighting Illini Offense
For the first time in a while, Illinois will have a competent quarterback under center. That's right — no more Artur Sitkowski. Instead, Tommy DeVito takes over after four years at Syracuse.
DeVito wasn't very efficient in the opener against Wyoming, though, going 27-for-37 for only 194 yards. His PFF passing grade was 74.8, and he did have two big-time throws with zero turnover-worthy plays.
DeVito showed on Saturday that he's going to greatly benefit from a more traditional offense that leans heavily on the rushing attack.
The Illini finished in the top half of college football in Rushing Success Rate last year and ranked in the top 25 in Offensive Line Yards. They showed that in the opener, rushing for 260 yards and 6.3 yards per carry.
Lead back Chase Brown, who averaged 5.9 yards per carry in 2021, looks like a potential breakout candidate in the Big Ten, as he went for 151 yards and two tocuhdowns in the opener.
In 2021, he ranked sixth in college football in yards after contact per attempt at 4.14, per PFF. So, he will be a big problem for Indiana's front seven, which loses three starters, including a First Team All-Big Ten linebacker.
Fighting Illini Defense
Last season, Illinois did an unbelievable job of limiting explosive plays. It ranked second in college football in Explosiveness and fifth in Rushing Explosiveness Allowed.
But that's not to say teams weren't able to move the ball on the ground against the Illini.
Illinois finished outside the top 65 in Rushing Success Rate Allowed, Passing Success Rate Allowed, Havoc and Defensive Line Yards, per College Football Data.
The defensive line loses two starters, but the biggest concern is in the secondary.
Illinois only has two starters returning with nobody with starting experience behind them. The Illini were 38th in EPA/Pass Allowed last season and weren't tested in Week 0 because Wyoming is one the heaviest rushing attacks in college football.
Illinois will not be in the top 50 as a secondary again, and facing an Indiana wide receiving core that received a lot of talent through the transfer portal could be a bad matchup on Friday night.
---
Hoosiers Offense
Indiana was flat out horrible offensively last season, ranking outside the top 115 in both Success Rate and Explosiveness. Well, Allen went out and did something about it.
Through the transfer portal, Indiana went out and got 15 new players (6th most in Power 5).
One of those players was former Missouri quarterback Connor Bazelak. Bazelak regressed in 2021 after a pretty solid 2020 campaign. In 2020, his PFF passing grade was 77.4, and he averaged 7.3 yards per attempt. In 2021, his passing grade dropped to 66.0, and he only averaged 6.7 yards per attempt.
However, you have to take his 2021 season with a grain of salt.
As you can see from the table below, Bazelak was playing really well up until the game against Texas A&M. Then he got hurt versus Vanderbilt in Week 9 and was never the same.
It didn't help that Eli Drinkwitz never put his full support behind him and started rotating three different quarterbacks after Bazelak got injured.
Image via PFF
He will have some pretty good weapons to throw at Indiana because Florida State transfer D.J. Matthews Jr. is returning after suffering a season-ending injury in Week 3 against Cincinnati last season.
Before the injury, Matthews was lighting up a Bearcats secondary — that had two All-Americans — for five catches and 120 yards. They also landed big-play threat Emery Simmons via North Carolina (243 yards on 11 catches last season).
Indiana also added former Auburn running back and four-star recruit Shaun Shivers.
He was never the lead back at Auburn and is one of the smallest player on the field at 5-foot-7, but boy is he quick. He averaged 5.8 yards per carry in his career at Auburn and is not afraid of contact, averaging 3.5 yards after contact per carry.
He will instantly improve the Indiana rushing attack that was non-existent last year, ranking 90th in EPA/Rush. Additionally, Illinois did give up 5.9 yards per carry to Wyoming in Week 0.
Hoosiers Defense
Indiana was really bad defensively last season, finishing 102nd in EPA/Play Allowed, 100th in Success Rate Allowed and 117th in Finishing Drives Allowed. Not to mention the Hoosiers lost their First Team All-Big Ten linebacker Micah McFadden, along with two starters on the defensive line.
The good news for Indiana is it should have a really good secondary. It gets two starters back, brings in Ole Miss transfer Jonathan Haynes, and most importantly, gets back 2020 First Team All-American corner Tiawan Mullen, who missed most of 2021 due to injury.
The bottom line is with the talent on the roster and the number of Power 5 transfers Allen brought in, this unit cannot be as bad as it was in 2021.
---
Illinois vs. Indiana Betting Pick
Even though Illinois looked really impressive against a one-dimensional Wyoming team in Week 0, Indiana will be a step up in competition.
The Hooisers truly did improve their squad through the transfer portal and should be on their way out of the basement of the Big Ten.
I have the Hooisers projected at -5.1, so I like the value on them at home in the opener at -3 (DraftKings) or better.
Pick: Indiana -3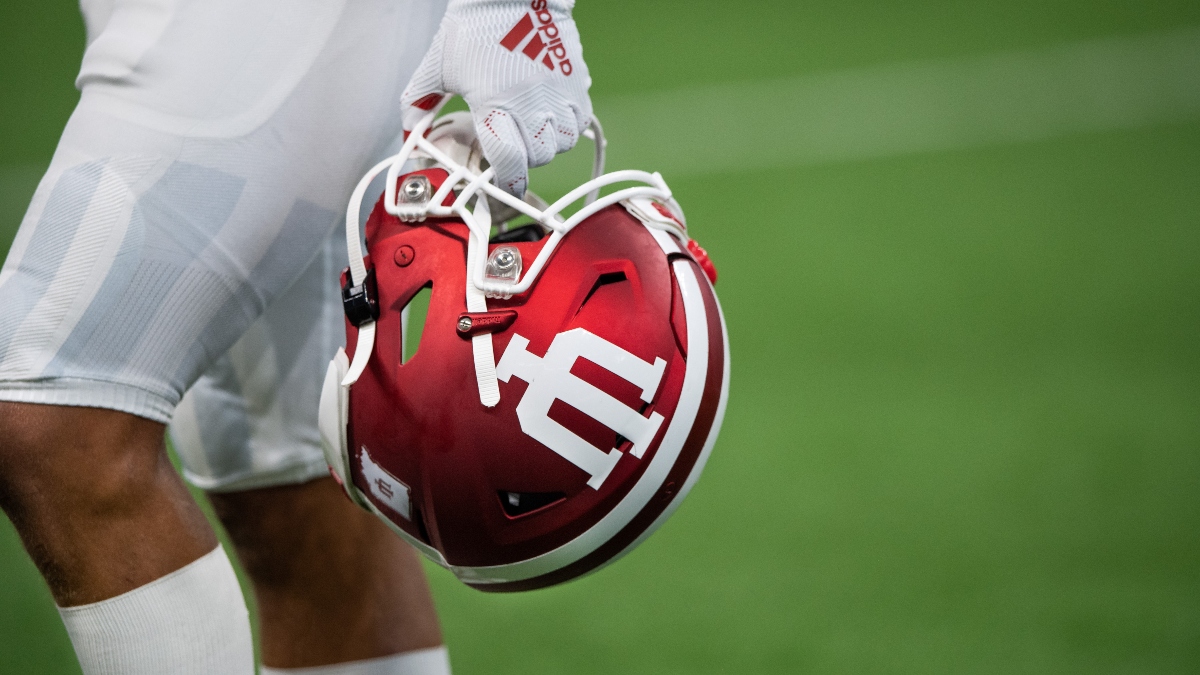 ---
---
TCU vs. Colorado
Two programs familiar with a teardown and rebuild are set to meet on the opening Friday of college football.
Colorado has competed in two bowls over the past 15 years with numerous coaching changes. When the Mike MacIntyre era ended in 2018, Mel Tucker was picked to be the next upcoming star from the Georgia coaching tree.
Tucker spent just a single season in Boulder before exiting for Michigan State, taking a few recruits and current players through the portal.
Head coach Karl Dorrell enters his third year off consecutive four-win seasons.
The rebuild is ongoing for Colorado, just as TCU is starting from scratch.
Gary Patterson was one of the more respected head coaches in college football, but losing a voice in the locker room was the ultimate ending to one of the longest-tenured coaches in FBS.
Outside of playing Texas Tech and Kansas, TCU won just four conference games over the past three seasons. The respected 4-2-5 defense of the Horned Frogs had become the laughing stock of Power Five stop units.
TCU finished last year's 5-7 season ranked near dead last in tackling, Havoc and Defensive Finishing Drives.
Patterson's departure paved the way for SMU head coach Sonny Dykes, as the Air Raid will move from Dallas to Fort Worth.
Both Colorado and TCU are in rebuilding mode, with a goal of making a bowl game at the end of the season. This opener between former WAC and Big 12 members will be a measuring stick of which program is further along in its rebuild.
---
Dykes stood at the podium during Big 12 media day and claimed he hired the best defensive coordinator in the nation. That coordinator is Joseph Gillespie, leader of the movement to make Tulsa one of the most respected and chaotic defenses at the Group of Five level.
A former high school coach of 20 years in the state of Texas, Gillespie runs the 4-2-5 scheme and creates a heavy amount of pressure.
TCU returns nearly every contributor in the tackles for loss and pass breakup category, led by linebacker Dee Winters.
The Horned Frogs will move to the Air Raid attack and start with a two-quarterback system. Both Max Duggan and Chandler Morris have game experience to prove each can run Dykes' system.
Morris has the lesser experience over two years spent at Oklahoma and TCU. To date, the redshirt freshman has three touchdowns and no interceptions on 81 career passing attempts.
Duggan sports a 41:20 touchdown-to-interception ratio during his three years at TCU, but he can work outside of the pocket and create electric plays. The junior has logged nearly 1,100 designed yards and over 750 scramble yards, reaching the end zone 19 times on the ground.
Outside of the two quarterbacks, there is explosive talent coming from every skill position player.
Quentin Johnston returns after averaging nearly 20 yards per catch last season. Johnston averaged 2.6 yards per route run, making the sophomore one of the most explosive wideouts in the nation.
With 82% of the snaps returning to the offensive line, both quarterbacks should see clean pockets to execute more highlight plays.
---
Dorrell needed a change at the offensive coordinator position after a lifeless effort in 2021. The Buffaloes relied on a 61% rush rate while ranking outside the top 100 in nearly every offensive statistical category, including Line Yards and Stuff Rate.
New coordinator Mike Sanford Jr. has struggled to make offenses better at each stop throughout his career (Notre Dame, Western Kentucky, Minnesota)
Dorrell has yet to name a starter at quarterback, with Brendon Lewis and Tennessee transfer J.T. Shrout expected to get action against TCU.
Sanford will look for replacements at the skill positions, as he's returning less than 60% of rushing and receiving yards from last season.
The bigger questions on the roster come from a defense returning just 42% of experience from a season ago. The cornerback, free safety and nickelback positions will all have new faces. Strong safety Isaiah Lewis had two interceptions, which is half of the returning four on the team.
---
TCU vs. Colorado Betting Pick
When asked which team is farther along in its rebuild, TCU is the answer even without Dykes coaching a game. Defensive transfers, a new coordinator and a change in offensive philosophy are all positives coming from Fort Worth.
If the success at SMU follows Dykes, the Horned Frogs may be the most potent offense in the conference. If the success at Tulsa follows Gillespie, TCU could contend for the Big 12.
There were already positives in this matchup, with the renewed TCU defense getting a Colorado offense struggling to find answers at the skill positions. When making a checklist of teams to back in Week 1 for a side or over the total wager, TCU fills all the boxes.
Both Duggan and Morris will be competing for starting duties through live game action, giving potential to a blowout in the second half. The Horned Frogs explosiveness from Johnston, Taye Barber and Kendre Miller will pole-vault a Buffaloes defense that nearly replaces the entire back seven.
This has been one of the steamier lines of all games on the Week 1 slate. An opener of 8.5 mid-summer has now pushed to 13.5 in favor of TCU as of this writing.
As betting professionals and Joe public all identify the upgrades with the Horned Frogs, what number would be too much to back Dykes in his debut?
Action Network projects this line at TCU -16.5, giving the current number a shade of value. The total has been stable in the market, but if the point spread reaches oversold territory, a Horned Frogs team total would serve equal value as a ticket on the road favorite.
Pick: TCU -13.5 (Play to -17)
How would you rate this article?
This site contains commercial content. We may be compensated for the links provided on this page. The content on this page is for informational purposes only. Action Network makes no representation or warranty as to the accuracy of the information given or the outcome of any game or event.