The 2019 Fantasy Football All-Pro and All-Bust Teams
Credit:
Jeremy Brevard-USA TODAY Sports. Pictured: Christian McCaffrey
Every fantasy season we see players we were high on who fail to meet expectations, along with players who crush preseason projections. Trying to find and avoid some these players leading up to our drafts is partly what makes fantasy football so fun. Anyway, here's a quick list of the 2019 All-Pro and All-Bust fantasy team.
Note: ADP via Fantasy Pros with PPR scoring using overall ADP.
The All-Pros
Quarterbacks
Lamar Jackson (ADP 106, QB15): Jackson is an easy one considering how late he was going in drafts. He's crushed this season, scoring 329 fantasy points, trailing only Christian McCaffrey's 354 and leading the next closest quarterback by 61.5 points (Russell Wilson).
It helps when your QB leads all players at his position in rushing yards by 531 and would rank ninth among running backs. Jackson will likely break Michael Vick's single-season all-time rushing mark for QB in the next week or two.
Dak Prescott (ADP 122, QB17): Dak entered Week 14 as the fourth-highest scoring quarterback, trailing Jackson, Wilson and Deshaun Watson.
He's been one of the most efficient quarterbacks this season, averaging 0.57 fantasy points per dropback, which is the seventh-best mark (PFF).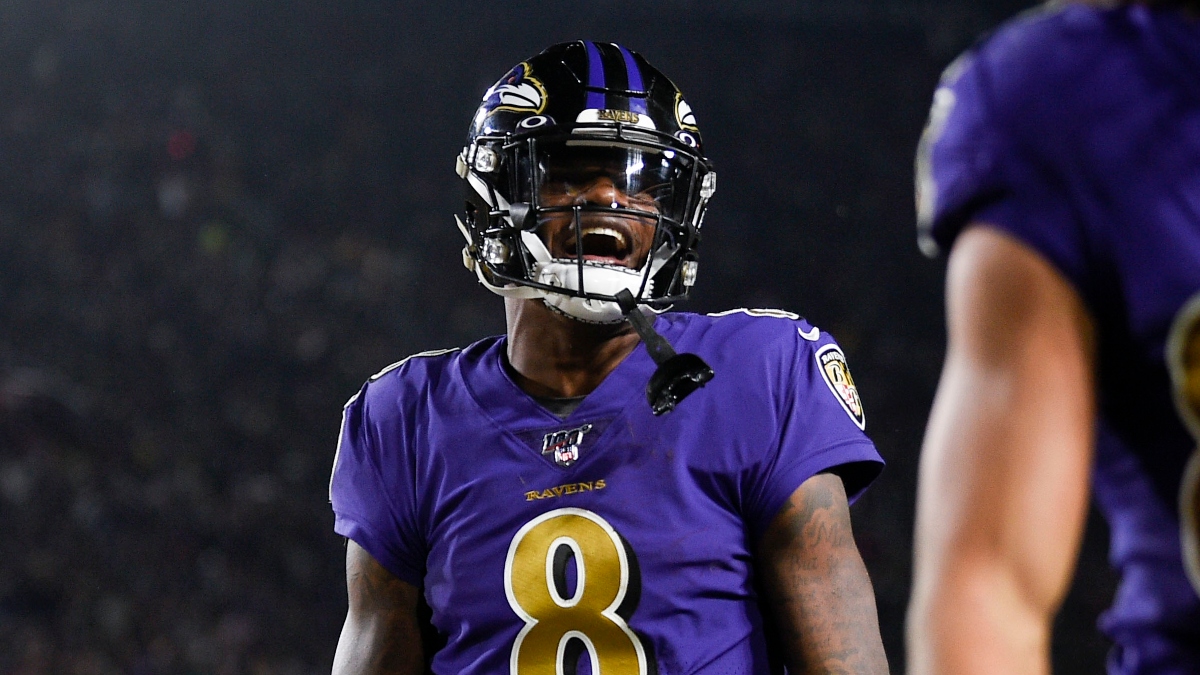 Running Backs
Christian McCaffrey (ADP 2.0, RB2): CMC has been off the charts this season and was coming off most draft boards after Saquon Barkley. He's the No. 1 overall fantasy player at the moment, possessing 354.1 fantasy points.
He's been the focal point of the Panthers' offense, averaging 25.8 touches per game. CMC is essentially two players for the price of one, as he ranks second on the Panthers with a 22% target share.
Overall, his 57% of red-zone opportunities and 85.5% carry share inside the red zone are the highest rates among all running backs.
Dalvin Cook (ADP 17, RB9): Cook is sitting as the RB2 on the season with 269.6 fantasy points. He's seen 271 total touches, averaging 22.6 per game, marks that only fall behind CMC and Leonard Fournette.
Cook has shown a nose for the end zone this year, scoring 12 rushing touchdowns, which has been one of the main difference-makers between him and Fournette, who has just three rushing touchdowns on the season.
Honorable mention: Derrick Henry (ADP 36, RB18), sitting at RB4 in fantasy scoring. Austin Ekeler (ADP 64, RB28), sitting at RB3 in scoring.
Wide Receivers
Michael Thomas (ADP 10, WR3): Thomas was going behind the likes of DeAndre Hopkins, Davante Adams, and Julio Jones among receivers during drafts last summer.
Thomas has been a machine, leading all receivers with 274.1 fantasy points and ranking third among all positions. For obvious reasons, he was the favored receiver no matter who was the quarterback for the Saints this season. He leads the team with a 31% target share. In fact, Thomas leads all Saints WRs by roughly 20% (Tedd Ginn, 11%). (RB Alvin Kamara has a 22% target share and TE Jared Cook is at 15.5%.)
DJ Chark (WR104): Chark was going very late in drafts and sometimes not at all. He might be the ultimate all-star considering he's sitting at WR7 in fantasy scoring right now.
He's scored eight touchdowns this year and leads Jacksonville with 22.5% target share.
Honorable mention: Chris Godwin (ADP 49, WR20), sitting at WR2 in fantasy scoring. DJ Moore (ADP 59, WR25), sitting at WR9 in fantasy scoring.
Tight Ends
Darren Waller (ADP 177, TE20): Waller's 165.2 fantasy points currently make him the No. 2 tight end behind Travis Kelce's 184.3 fantasy points. Again, his 807 receiving yards trails only Kelce's 932. Waller has been a big part of the Raiders' offense, leading them with 24% target share.
Mark Andrews (ADP 153, TE17): Another late-round all-star, Andrews is the No. 3 scoring fantasy tight end, just three points behind Waller.
Overall, Andrews leads the Ravens with 79 targets, which isn't that many due to the Ravens' low volume of passes, but that's a 24% target share in that offense.
Honorable mention: Austin Hooper (ADP 105, TE11), was averaging 17.0 fantasy points per game before going down with a knee injury. He's only played nine games and is still the No. 5 tight end in fantasy scoring.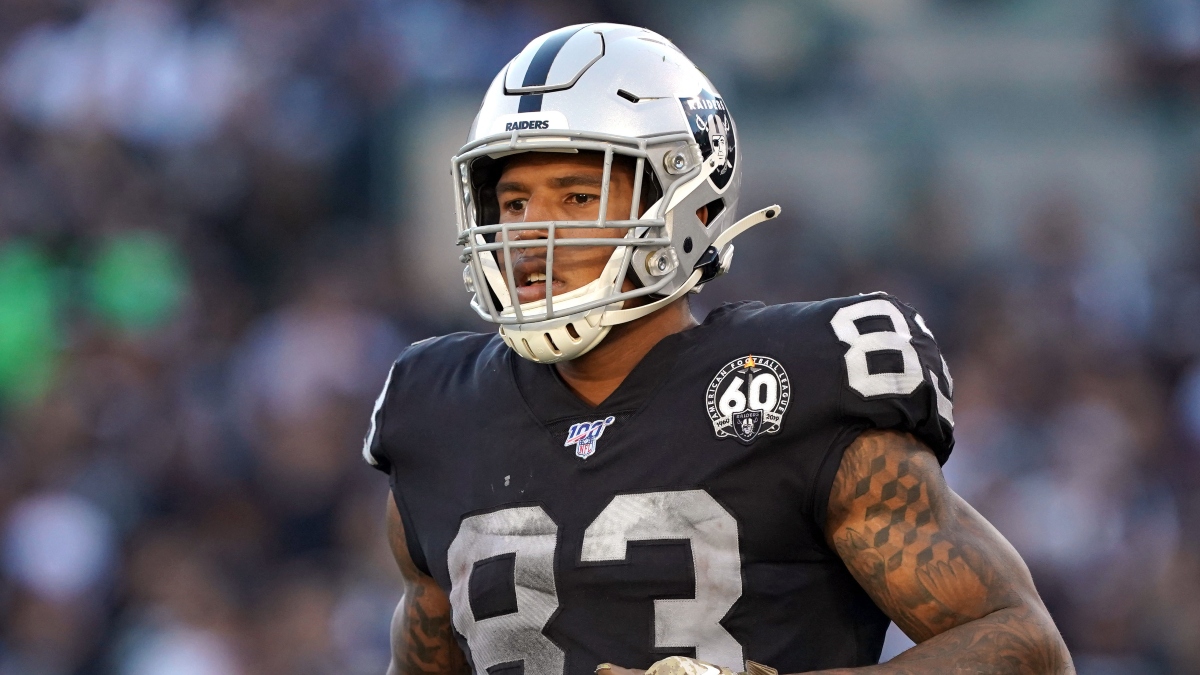 Defenses
Patriots (ADP 156, DST12): The Patriots have been absurd this season, scoring six touchdowns, and forcing 20 interceptions, 40 sacks, along with recovering nine fumbles. Overall, they've averaged 15.9 fantasy points per game this season, which exceeds Saquon Barkley's per-game average by 0.4 points.
49ers (ADP 254, DST 20): The 49ers defense has been great this season, sitting at the No. 2 defense behind the Patriots. San Francisco leads the league in sacks per game and sack rate even though it ranks 20th in pressure rate, per Sports Info Solutions.
The All-Bust Team
Quarterbacks
Baker Mayfield (ADP 54, QB4): Mayfield was drafted as the QB4 this summer, but he's currently sitting at QB18 in terms of fantasy scoring. Overall, Mayfield's 0.41 fantasy points per dropback ranks 27th among quarterback this year, which isn't a great recipe for fantasy success.
Drew Brees (ADP 71, QB7): Brees' thumb injury certainly didn't help his cause, but even when healthy, he's averaged just 15.9 fantasy points per game. There's nothing more tilting for people who have Brees than to see Taysom Hill trot out onto the field into the red zone.
Running Backs
Saquon Barkley (ADP 1.0, RB1): Barkley was going No. 1 overall in most drafts but has disappointed thus far. His high-ankle sprain wasn't ideal, but his 15.4 fantasy points per game ranks just 13th among running backs.
David Johnson (ADP 6.0, RB5): Johnson's season has been wild. He was drafted in the top 10, but at the moment, it appears that he's now playing a backup role to Kenyan Drake. DJ has just two rushing touchdowns on the season and has averaged 3.7 YPC.
Wide Receivers
Odell Beckham (ADP 12, WR5): Beckham ranks as the WR25. He has five fewer targets than teammate Jarvis Landry this season but has 38.6 fewer fantasy points. Landry was also going substantially lower in drafts (ADP 68, WR28). He's currently the WR12 in fantasy scoring.
Antonio Brown (ADP 21, WR8): Brown finished the season appearing in one game and going 4-56-1 on eight targets. That's all that needs to be said about that.
Honorable mention: JuJu Smith-Schuster (ADP 14, WR6) had a series of unfortunate events between his new knee injury, along with the quarterback carousel following Ben Roethlisberger's season-ending elbow injury early in the year.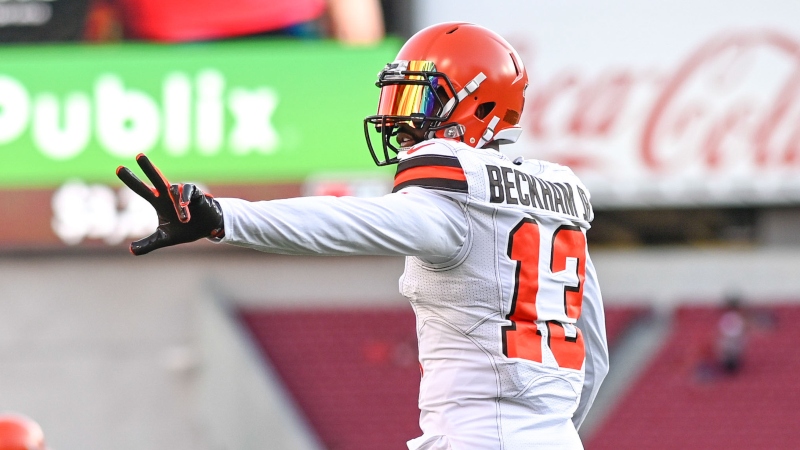 Tight Ends
O.J. Howard (ADP 56, TE4): What an incredibly frustrating year for fantasy players who drafted Howard. His 33 targets ranks 30th among tight ends and sixth on the Bucs. Howard is the TE35 on the season.
Vance McDonald (ADP 83, TE8): McDonald was another relatively popular target in drafts, but he hasn't lived up to expectations. He's seen just 13% of the Steelers' target share and has as many targets as Jaylen Samuels (46). Samuels has played 300 fewer snaps than McDonald.
Defenses
Bears (ADP 84, DST1): The Bears were the first defense off the board in most drafts, but entering Week 14, they ranked No. 10 in fantasy scoring. They've struggled to get after the quarterback, tallying just 28 sacks. Overall, they rank 24th in pressure rate and sack rate this year, per Sports Info Solutions.
Jaguars (ADP 125, DST3): The Jags were typically the third defense off the board, behind the Bears and Rams, but they currently check in as the No. 21 defense in fantasy scoring.
How would you rate this article?