2021 Fantasy Auction Draft Strategy: 10 Tips For Nominating Players, Making Bids, More
Credit:
Carlos Gonzalez/Star Tribune via Getty Images. Pictured: Dalvin Cook
Sean Koerner reveals his 10 fantasy football auction draft commandments, complete with the top tips to bidding on players and building your roster.
Auction drafts can be quite intimidating as they're much more intense than your traditional snake drafts.
There are tons of great strategy pieces out there, but there's honestly no greater edge in auction drafts than experience. I wish I could tell you to practice with some auction mock drafts, but they typically only help you understand how an auction draft works, not how to beat your actual league.
One thing to realize off the bat is that auction drafts are long. Think of the bidding process for a single player as almost an entire round of a snake draft. Some auction drafts can last three to four hours, if not longer. Because of this, most mock draft lobbies see 90% of the human drafts log off only to leave you drafting with auto-pick robots.
As someone who has done auction drafts since I was 10 years old, I'll break down some of the top tips and tricks I've learned over the years to get you drafting like a pro.
Consider these the 10 commandments to dominating your auction drafts.
---
Fantasy Football Auction Draft Tips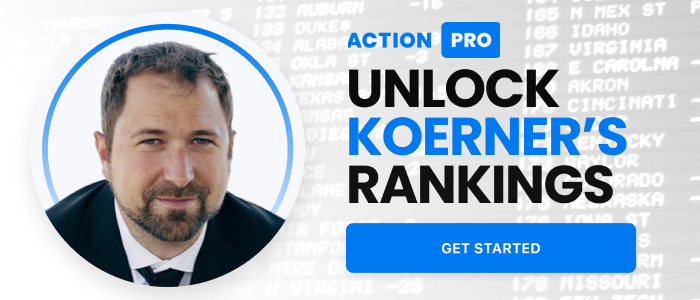 1. Have Custom Auction Values
Having accurate auction values based on your league settings is one of the biggest edges you can have. Luckily, you can generate custom (!) values for your leagues using our Auction Cheat Sheet Builder.
It's better to think of these pre-draft values as guidelines rather than gospel, but they give you a reference point as the draft unfolds to see how your league is valuing certain tiers within a position.
Go into the draft with a plan, but don't be afraid to improvise a bit.
---
» Generate Custom Auction Values Now «
---
2. Gauge How Much Players Could Go For
First, look at the average cost players are going for on the site you're drafting and compare them to your pre-draft auction values.
You can take a step further by flagging players you think your league could pay up for: If five of your league mates are Cowboys fans and are likely to overspend on Ezekiel Elliott, factor that in by tacking a few extra bucks onto his projected selling price.
After having a rough set of projected prices, create some mock teams to see what type of team/players you're going to target. While the draft will throw you quite a few curveballs, making it unlikely to get exactly what team you want, it's good to have a couple of sample rosters to build toward.
3. Bid up to at Least 60% of Players' Pre-Draft Auction Values
I typically don't go into an auction draft with a list of players I have to draft. Sure, there are players I'm hoping to get at a fraction of the cost, or players I'm willing to overbid a few bucks on. However, you can fall into traps if you're dead set on drafting a handful of players.
That's why I always stress letting the draft come to you if you can help it. For auction drafts, this can be done by bidding at least 60% of every player's auction values.
Here's an example: I'm not going into 2021 drafts saying, "I really, really hope I come away with Travis Kelce." However, with his $40 pre-draft value in $200 budget leagues, I am certainly willing to bid at least $24 (60%) on him.
We really don't know how much a player will go for until the timer runs out and the highest bidder is awarded that player, so it's always worth having a bid in just in case he ends up going cheap.
4. Don't Be Afraid to Overbid for Top Players Early On
It's important to understand that not all parts of the draft should be treated equally. It's a given that the league will overspend early, be relatively fair in the middle, and players going later will be dirt cheap.
Saving too much of your money for the end of the draft is a losing strategy.
It's critical to be willing to "overbid" on top players early in the draft because they're all going to be a bit expensive in the opening stages. Think about the logic behind successfully purchasing a player: It requires you to outbid 11 other people (if you're in a 12-team league), so you typically need to go a bit over the pre-draft value(s) to lock in top players early.
You can fantasize about the league somehow letting Dalvin Cook go to you for $15, but the reality is that everyone is aware of the top players at each position, so it's a pipe dream to think you'll get any of them as a "steal."
Typically, the league won't realize a player was a steal until the top tier is gone.
An example would be if DeAndre Hopkins is nominated first and the league lets him go to you for $35 — $8 less than your pre-draft value in $200 budget leagues. The league is willing to do this because other managers realize there are more wide receivers left in Tier 1.
However, the competition for the remaining Tier 1 WRs goes up with Hopkins off the board. This could result in the other WRs all going for $10-plus more than their pre-draft value. So looking back at how the market for the top WR tier went, Hopkins would look like a "steal."
I've seen this occur year after year. And I'll explain why in the next rule.
5. Draft Players Close to the Top of Positional Tiers
And try to avoid getting in spots where you're bidding on a player at the end of a tier.
This is where my snake draft and auction draft strategies differ completely.
In snake drafts, I encourage people to always try to get players before an entire tier is off the board, resulting in a big drop-off at a position. But it's important to understand how this can backfire for auction drafts.
There are certain tiers that are universally understood, which can cause people to panic and overbid to lock in the final player of a tier. Think about the tight end position. Let's say Travis Kelce and Darren Waller are already taken and someone nominates George Kittle. The entire league will realize that the last remaining high-tier TE is about to come off the board and will likely overbid for Kittle in order to lock in a top TE.
I typically try to anticipate these situations and either snag the first Tier 1 TE or decide to punt that tier altogether if the asking price for the second is way too high.
This is why it's key to take players when the tier they're in is wide open and the market hasn't been set yet.
Again, that's a sound snake draft strategy, but I'm suggesting that this mindset actually allows early nominations to end up being a bit cheaper because there's less demand for the position at that point in the draft.
6. Take Your Nominations Seriously
I take the strategy of nominating players very seriously and it's the little things like this that can help give you an edge.
You'll see plenty of advice out there telling you to nominate players you do not want. While I do agree with the advice in theory, I think the nomination advice should evolve as the draft goes on.
Here's a rough approach to my nomination process:
Early in the draft: Nominate players you want at the top of a tier. I've mentioned the strategy of targeting players before their tier is down to one guy. You can control this with your nomination and try to lock in that player before the league goes into a bidding frenzy for the remaining players.
Mid-draft:Now you can nominate players you do not want. Consider nominating players at the end of a tier if you have that position locked up. If you're in a league in which five managers are huge Packers fans, nominate Aaron Rodgers. Your goal is to get people to overbid while they're still flush with cash. I also like to nominate specific players I might be assuming I can get cheap in the middle rounds but would rather find out sooner than later if I can get them before altering my draft strategy too much on that assumption.
Late in the draft: I typically don't have much cash available since I view my bench as an extension of the waiver wire as opposed to a group of players I tend to hang onto all season. Be aware of the managers who have the most cash available and avoid nominating players you want at a position those managers are in need of.
7. Keep Track of Other Managers' Roster Needs & Budgets
Being aware of each team's budget and roster needs will help you strategize during the draft. It can help you identify which managers will be aggressive at a position and which you'll be able to strong arm to get a specific player you want.
You can be extremely savvy with this later in the draft.
Here's an example scenario: It's very late in the draft and many managers only have a $1 max bid left. You nominate Dallas Goedert for $1 and someone bids $2 on him. You notice that your max bid at this point is $4 and their max bid available is also $4. If you bid $3 on him, you let your opponent decide if they want him for $4. So instead of bidding $3, I decide right then if I want Goedert for $4 or let the other manager get him for $2.
The more you realize and take advantage of the control you have in an auction draft, the better your team will be.
8. Don't Panic If You're Outbid Early On
If you're in a 12-team league, there's going to be at least one manager who still doesn't have a player after the first 11 nominations.
If this happens to be you, don't panic. I see time after time people get themselves into these situations, panic, then overbid for a player just to get on the board.
Some managers actually prefer this draft strategy as they wait to stockpile Round 2-3 type of players.
If your league is making outrageous bids on the top five to 10 players, it's totally fine to shift your strategy to target as many players in the top 15-35 range as possible. Once the league has locked-in a stud or two, they'll let you snag a ton of value in this range. Just make sure you do get as many top 50 players as you can because saving too much money to stockpile players outside of the top 50 is a sub-optimal strategy.
9. Don't Draft a Kicker/Defense
Assuming your league allows it. (This advice applies to snake drafts, too.)
Instead of drafting a K/DEF, I typically like to just select two players who could see their stock shoot up in the final weeks before the season. Not just any player, either, I'm usually trying to stash a potential league winner.
The two players I targeted the most in 2018 were Chris Ivory and James Conner. LeSean McCoy's and Le'Veon Bell's situations were very volatile, so I wanted to have the two players who would directly benefit if either starting back were to miss time.
By planning on skipping out on K/DEF altogether, especially considering you will take anywhere from six to 10 players at $1, it really drives home the need to be aggressive in bidding on RB/WR/TE.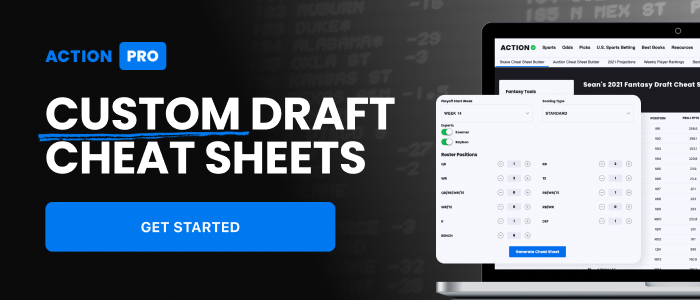 10. Stay Focused the Entire Draft
Auction drafts can test everyone's patience and ability to stay focused.
It's important to use this to your advantage, especially if your league drafts in-person. I know how to have a good time chatting away over a few beers during the draft while secretly analyzing everyone's behavior. There are times when the entire league can have a mental lapse and let a player go for extremely cheap. I can usually time this once or twice during a draft to get a player at a ridiculously cheap price.
Pay attention to when multiple people get up to go grab a beer or food. It's times like this where people can be just distracted enough to let a Cooper Kupp go for $5.
Rule No. 3 — bidding up to at least 60% of a player's pre-draft value — can help make sure you benefit from these moments that pop up during such a long, grueling draft.
How would you rate this article?
This site contains commercial content. We may be compensated for the links provided on this page. The content on this page is for informational purposes only. Action Network makes no representation or warranty as to the accuracy of the information given or the outcome of any game or event.