Buy Low Sell High: NFL Week 5 Buys
Those of you who have followed me for a long time should be familiar with my weekly NFL "BLSH" (Buy Low Sell High) plays. It's a rather elementary approach to profiting from the extreme week-to-week market perception swings in a league filled with parity. The extreme popularity and magnified coverage provide a few opportunities each week in the NFL to bet on the consensus overreactions influencing the market. Remember that nobody is as good or as bad as they look each Sunday, unless you are the Ravens.
BLSH Criterion
A potential BLSH spot occurs when a team who lost outright (and did not cover) the previous week plays a team that won outright (and covered) the previous week.
---
The above minimum requirement simply provides the potential BLSH plays for that week, but it is certainly not a science as I won't play every spot. There are exceptions based on matchup intricacies, situational advantages and a number of other potential variables.
NFL Week 5 contains three potential BLSH spots, but I can only play two as of right now, since I see enough reasons to stay away from Jacksonville +8.5.
The Jacksonville defense is allowing an NFL worst 5.7 yards per rush attempt. Le'Veon Bell, who finally got going last week in Baltimore, should get easy chunks of yardage behind a top five "power" offensive line going up against a bottom five "power" defensive line.

Conversely, the Jacksonville pass defense ranks No. 1 in the NFL in opponent receiving yards allowed at under 80 per game. Their secondary benefits from one of the league's best pass rushing defensive lines, a unit that ranks second overall in adjusted sack rate. However, the Steelers' offensive line excels in pass blocking, ranking second overall in adjusted sack rate. Big Ben also has the weapons in Bell and Antonio Brown to get the ball out quickly to neutralize any pressure that "Sacksonville" can generate.

The Jaguars, in the midst of a nightmare travel schedule, are playing their third consecutive road game, since they played in London for a "home" game before traveling to New York last weekend; fatigue could play a major role.

There are also reasons to not like Pittsburgh this week. The Steelers, who are dealing with some turmoil on offense, are in a horrific situational spot. This home game for Pittsburgh is sandwiched between road games at Baltimore and Kansas City. Additionally, Mike Tomlin never seems to have his team adequately prepared for inferior opponents.
I may possibly add the Jags as a teaser piece later in the week, but I am staying away for now.
Let's hold our collective noses and dive into the Week 5 BLSH plays…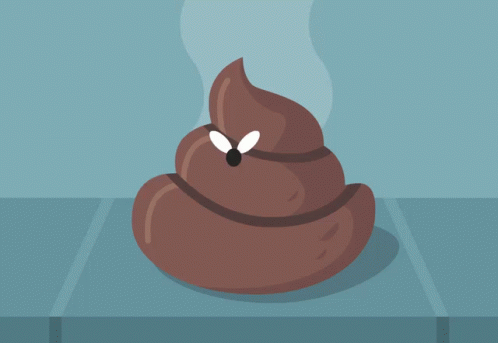 ---
1. Browns PK
Given the attractiveness of this spot, for one week only, I temporarily removed the Browns from my "DO NOT BET LIST." After two consecutive home wins over the Dolphins and Jaguars, everyone now loves the 2-2 New York Jets, the laughingstock of the NFL a mere two weeks ago. Guess what? Nothing has changed, which means it's time to sell the market perception increase. I've heard Jets fans already start talking about the 3-2 Jets hosting the Patriots next week, a thought that might creep into the locker room during preparation for an 0-4 Browns team.
After a blowout home loss to the Bengals, perception of the Browns has dropped even lower than usual. Keep in mind that Cleveland only lost by a field goal to both the Steelers and Colts and played competitively in a loss at Baltimore.
The Jets, who have excelled on the ground this season, enter this game ranked third in the NFL in rushing yards per attempt at 4.9. However, don't expect them to run all over a Cleveland defense that ranks third in the league in rushing yards per attempt allowed at 3.0.
Don't forget that Browns defensive end Myles Garrett returns this week, and he should abuse a Jets offensive line that really struggles in pass blocking (24th in adjusted sack rate).
Since I make this line Cleveland -3.5, I won't hesitate to buy the Browns low after their blowout home loss to the Bengals while simultaneously getting to sell a poor Jets team coming off two consecutive wins with the Patriots on deck.
What scares me? The Browns.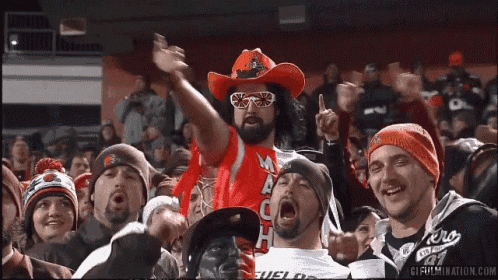 ---
2. Cowboys -2
The Cowboys dropped to 2-2 on the season after a close home loss last week to a solid Rams team. Apparently, that loss caused the Texas sky to fall, as everyone now wants to sell Dallas. Most already forget that Dallas came into that game on a short week against a Rams team that had three extra days of preparation. Additionally, Dallas blew a second-half lead as a result of two critical special teams mistakes. It's time to exploit the current market overreaction and buy the Cowboys on the cheap.
Dallas has enormous revenge from a 34-31 home playoff loss last season to the Packers, who have knocked them out of the playoffs two of the past three seasons; that's just a little bit of extra motivation for the Cowboys this week.
The Cowboys will have a significant advantage in the trenches on both sides of the ball. The Green Bay defense is giving up 4.2 yards per rush despite the fact that they have faced horrendous offensive lines in three of their four games; Sunday should be an "all-you-can-eat" buffet for Ezekiel Elliott. The Cowboys' offensive line has been highly criticized in recent weeks, but they still rank in the top 10 in a number of advanced metrics.
The Cowboys' best pass rusher, David Irving, returns from suspension this week. Irving essentially beat the Packers by himself in their 2016 regular season matchup; he finished with four tackles, one sack and even recovered one of his three forced fumbles. Getting Irving back will also free up defensive end DeMarcus Lawrence, who currently leads the NFL with 7.5 sacks. The Rams focused on Lawrence with double teams, a luxury Green Bay will not have with Irving back on the right side of the Dallas defensive line. The Green Bay offensive line, currently ranked 21st in adjusted sack rate, should struggle to keep Rodgers upright from the opening kick.
The Packers simply can't cover Dez Bryant, who roasted their secondary for nine catches, 132 yards and two touchdowns in their most recent meeting. PFF ranks all three Green Bay cornerbacks outside of the top 90; expect a big day from No. 88.
Green Bay should be getting a little healthier during their current 10-day break, but injuries are still a major concern. On offense, running back Ty Montgomery (ribs) is listed as doubtful, wide receiver Davante Adams is day to day in concussion protocol, and both starting offensive tackles are listed as questionable. On the other side of the ball, defensive tackle Mike Daniels, cornerback Davon House and linebacker Joe Thomas are all dealing with lingering injuries.
What scares me? Aaron Rodgers, of course. Also, the Packers are the second consecutive team that comes into Dallas with extra preparation time following a Thursday night game. Since the Cowboys are usually overvalued in the market, they have historically been a great fade as a home favorite (13-31 ATS last 44). However, I am not concerned with that trend given the small line, especially considering I believe that Dallas is actually undervalued for once.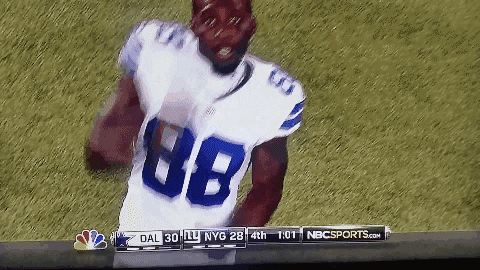 ---
Week 5 NFL Recap
BLSH Plays:
Scratched Jaguars +8.5
BLSH YTD: 7-4
Other NFL Plays:
NFL Total YTD: 21-14
---
You can be a part of our growing community and also follow all of my plays for free by simply downloading the SportsAction App through the App Store or Google Play.