Should Bettors Worry About Philly's Lack of Familiarity with New England?
On Sunday, the New England Patriots and Philadelphia Eagles will meet in Minneapolis for Super Bowl 52. This is the first time the two teams have met since Week 13 in 2015. With this in mind, I analyzed whether the lack of familiarity between the two provides an advantage for either team.
To beat the Pats in the postseason it's best to have faced them in the regular season earlier that year. Since Tom Brady became the starter in 2001, New England is 15-0 in the playoffs against opponents they haven't faced that season and 12-9 in a rematch.
Should Eagles bettors be worried?
Under Bill Belichick, the Patriots are the most profitable team in the Bet Labs database (since 2003) going 160-105-8 (58.6%) ATS, a $100 bettor would be up $5,064 (including the playoffs). If you're like me, you might have thought the five-time champions, given their history, would have been good ATS bets in the games against new playoff opponents, but you'd be wrong.
Despite going 15-0 straight-up vs. new teams, Brady & Co. were only 8-6-1 ATS. This follows an overall pattern for New England underperforming for bettors in the postseason. In Brady's career as a starter, gamblers backing the Pats have gone 149-94-8 (61.3%) ATS in the regular season but in the playoffs the team is 18-17-1 (51.4%) ATS.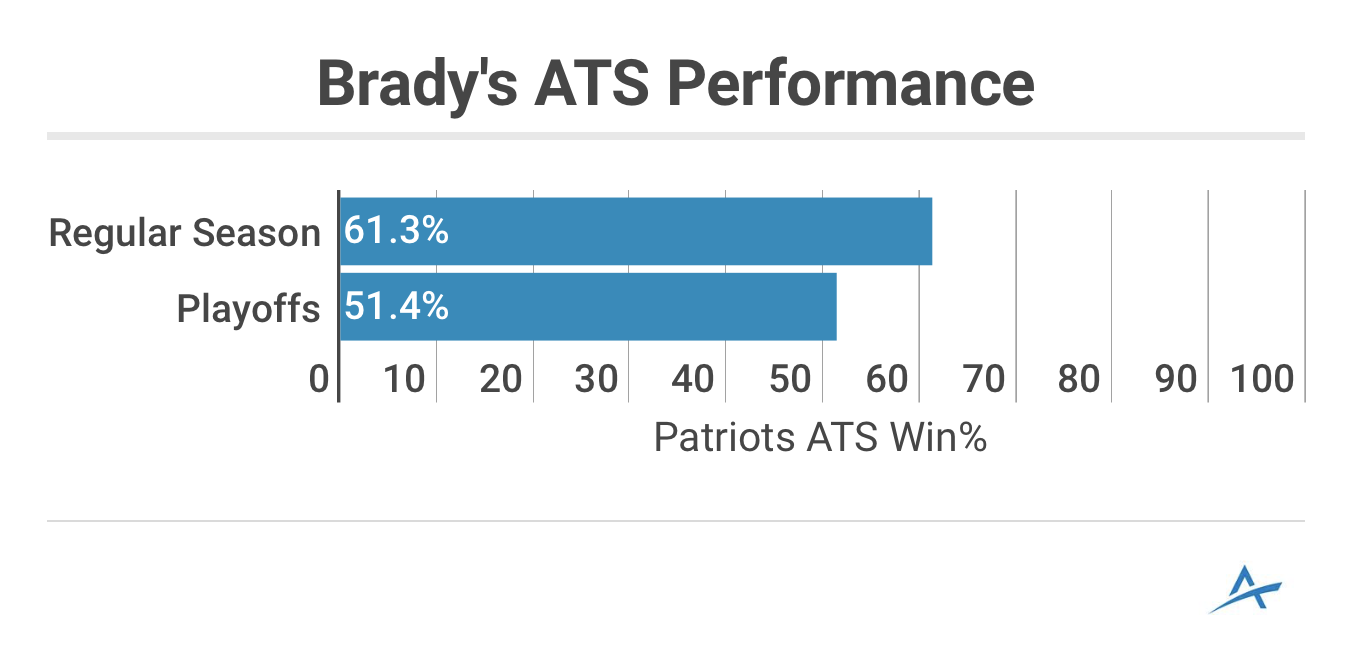 New Opponents
The Patriots are undefeated against new opponents in the playoffs, but it hasn't led to an advantage at the ticket window. Can bettors gain an edge by expanding our sample? I pulled all postseason games (61) since 2003 that featured teams meeting for the first time that season and there is no clear advantage regardless of how you slice the data.
Favorites vs. new opponents, like the Patriots, are 28-32-1 ATS. Teams getting a majority of tickets, like the Eagles (60.0%), are 27-33-1 ATS.
Eagles fans probably don't want to hear that the Patriots are 15-0 in the playoffs against new opponents, but bettors shouldn't be worried. That's not to say I'm advocating a wager on Philly as our simulations think New England is undervalued and the team has some clear matchup advantages it can exploit.
Can the Pats extend their streak to 16-0 vs. new opponents or will the Eagles buck the trend?
Photo via David Butler II-USA TODAY Sports
How would you rate this article?