Buccaneers vs. Broncos Odds & Picks: Tom Brady Should Cover This Spread With Ease
Credit:
Cliff Welch/Icon Sportswire via Getty Images. Pictured: Ronald Jones, Tom Brady
Buccaneers vs. Broncos Odds
Odds as of Saturday and via DraftKings. Get up to a $1,000 sign-up bonus at DraftKings today or see more offers and reviews for the best online sportsbooks.
---
Tom Brady's dominance throughout his Hall of Fame career speaks for itself.
Six Super Bowl rings, four Super Bowl MVPs, three regular-season MVPs, five-time All Pro, 14 Pro Bowls and a member of the NFL 100th Anniversary All-Time Team, there isn't much the undisputed "Greatest of All Time" hasn't done.
There is one thorn in Brady's side, however. Including the playoffs, Brady has a losing record against the Broncos (8-9). And despite having a 98-46 record on the road throughout his career, he's just 4-7 at Mile High.
This Sunday, Brady and the Tampa Bay Buccaneers head to Denver, where oddsmakers listed them as 5.5-point road favorites over the Broncos with an over/under of 43.
Can Brady overcome his Mile High struggles, or can Jeff Driskel and the Broncos continue to be the one speed bump in Brady's storybook career?
Tampa Bay Buccaneers
Although Brady and the offensive additions have gotten all the hype during the offseason, Tampa Bay's defense the strong point of this team as they're fourth in Football Outsiders' defensive DVOA. They're allowing only a 48% success rate through the air and have forced four turnovers this season, tied for second through two weeks.
Against a Broncos offensive line that allowed seven sacks and 19 hits to the quarterback, Tampa's front seven with Shaquil Barrett, Jason Pierre-Paul and Ndamukong Suh should have a field day. Barrett, the NFL's reigning sack king with 19.5 sacks in 2019, doesn't have a single sack this season, but we can look forward to that changing this week.
Tampa Bay's run defense is fourth in rushing yards allowed (169 yards per game) and is coming off a game in which the Bucs held Christian McCaffrey to 59 yards on 18 carries, thus Melvin Gordon should be a non factor this week.
The Buccaneers offense hasn't been very good as they're just 18th in offensive success rate (48%), and through two games, it's clear that they've taken a step back since moving from Jameis Winston to Brady. Rome wasn't built overnight, however, and we can see the Buccaneers slowly starting to jell.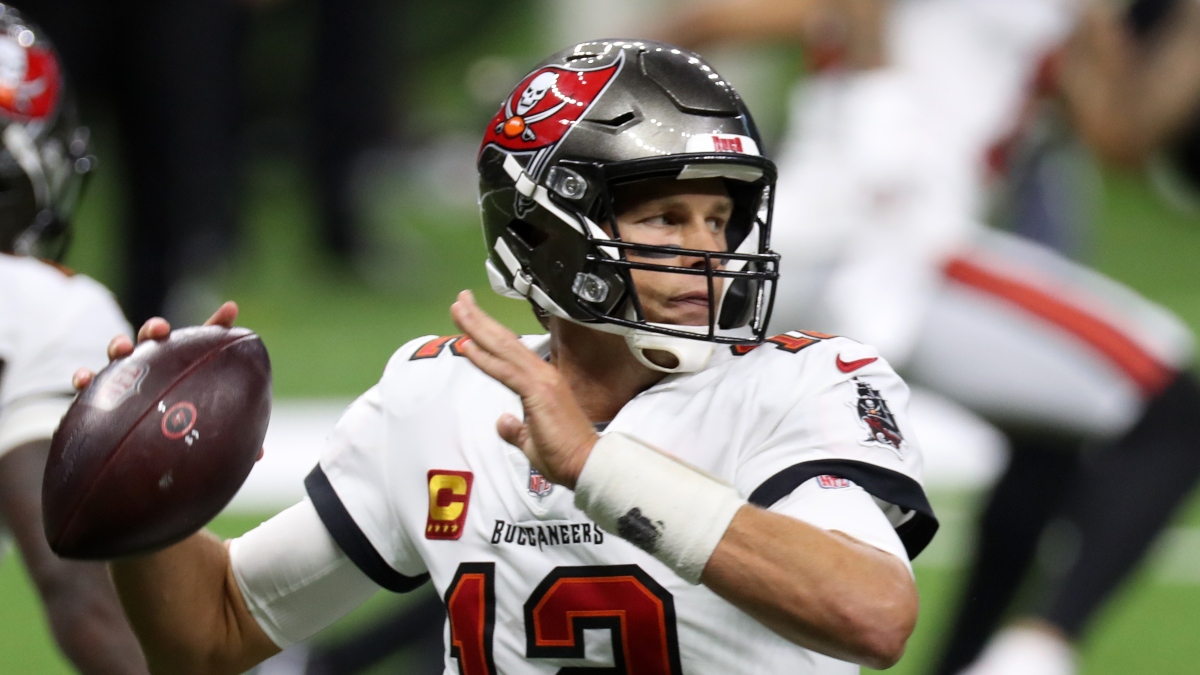 Bruce Arians is starting to adapt his offense towards Brady, all but eliminating deep throws from the offense. Last season, Winston was second in Intended Air Yards with 10.4 (per Pro Football Reference). This season Brady is ranked 21st with 7.4.
Brady threw for 217 yards, one touchdown and one interception in last week's win over the Panthers. With another week in the system and with the return of Chris Godwin, Brady should fare better against a banged up Denver defense. The run game has been beneficial for Tampa's offense as well as Leonard Fournette ran for 103 yards on 12 carries last week against the Panthers.
Denver Broncos
The Broncos finished 2019 winning four of their final five games, heading into the new year poised for rebound as one the best up-and-coming teams in the league. But injuries to QB Drew Lock, OLB Von Miller, WR Courtland Sutton, RB Phillip Lindsay, CB A.J. Bouye, CB Davontae Harris and DE DeMarcus Walker, amongst others, have completely turned any dreams of contending into a nightmare.
As ESPN's Jeff Legwold pointed out, the Broncos have eight players on injured reserve accounting for $46.8 million, which accounts for 23% of their salary cap.
Nevertheless, the Broncos have been a scrappy team this season as they're 2-0 against the spread this season, covering games against the Titans and Steelers.
The most important question that we should ask when evaluating this Broncos team is what the drop-off is from Lock to Driskel.
Lock (7 starts): 123-194 (63.40%); 1,256 yards; 8 TDs; 3 INTs; 89 Rating; 4-3 record
Driskel (8 starts): 144-245 (58.78%); 1,449 yards; 9 TDs; 6 INTs; 77.7 Rating; 1-7 record
Unfortunately for Denver, there appears to be a solid drop-off between the two quarterbacks.
Despite injuries to Sutton and Lindsay, the cupboard is far from bare as they have offensive talent in Noah Fant, Melvin Gordon, Jerry Jeudy and K.J. Hamler. Still, this offense wasn't exactly setting the world on fire before losing their starting quarterback as they were 26th in offensive success rate (45%), with a 21st rank in run success rate (51%) and 29th in pass success rate (41%).
Facing a Tampa Bay defense that's fourth in defensive DVOA, Denver could struggle to move the ball and score.
With the Broncos' offense predicted to struggle, they'll have to win with defense. We're a long way from the "no fly zone" defense with Aqib Talib and Chris Harris as the Broncos are currently giving up the eighth most passing yards per game at 274 per game. With the absence of Bouye, they're fighting an uphill battle defending Godwin, Mike Evans and Scotty Miller.
Buccaneers-Broncos Pick
The Buccaneers came into this season as public darlings, but after a loss to New Orleans in Week 1, the market has taken a modest approach toward pricing their games. This is a tremendous spot offering a ton of value for Tampa Bay.
The Buccaneers are playing a Broncos team loaded with injuries on both sides of the ball, with a back up quarterback and a struggling offensive line. The current market number implies there's no drop off from Lock to Driskel, but I disagree: Driskel is 1-7 as a starting quarterback and will now have to play without his No. 1 wide receiver against a defense that's fourth in DVOA and fourth in rushing yards allowed.
The Broncos will want to run the ball, but they won't be very effective.
Tampa Bay's offense hasn't been great this season, but against a banged-up defense, I expect the Bucs to score. I like the Buccaneers -5.5. I also think the Bucs make a great two-team teaser leg to combine with Browns -7.5 (down to 1.5).
This is also a great spot to take the Bucs to win the NFC South [bet now at DraftKings]. The defense has already proven itself to be at a championship level. When the offense finally jells, you'll see this team go on a run.
PICKS: Buccaneers -5.5; Buccaneers +0.5/Browns -1.5; Buccaneers +170 to win the NFC South
[Bet now at DraftKings and get a $1,000 bonus, including a $500 risk-free bet]
How would you rate this article?