How D'Andre Swift Landing With Lions Impacts His Dynasty Rookie Ranking
Credit:
Carmen Mandato/Getty Images. Pictured: D'Andre Swift
D'Andre Swift Dynasty Rookie Analysis
Position: RB | School: Georgia
Height: 5'8" | Weight: 212 pounds
40-yard dash: 4.48 seconds
2020 Age: 21 | Class: Junior
Recruitment Stars: 4-5
Draft Position: 2.35 (Lions)
D'Andre Swift's Fantasy Fit with Lions
I'm still bullish on Swift for the long term, but he definitely will drop down my rankings because of his landing spot. Unless the Lions part ways with third-year second-round running back Kerryon Johnson, at best Swift will be the lead back in a committee, and at worst he will function as a glorified Giovani Bernard-like pass-catching change-of-pace supplement.
Swift certainly has a chance to emerge as the lead back in Detroit and a league-winning Zero RB candidate this year, but the landing spot for Swift is far from ideal.
D'Andre Swift: Dynasty Analysis
Entering the draft, I had Swift ranked as the No. 1 rookie in fantasy. Now, I think not.
But I still like him and think that he compares well to other backs, especially Jonathan Taylor (Wisconsin).
In a head-to-head comparison, Taylor looks like the superior prospect if you look only at the obvious numbers.
Taylor is bigger (5-foot-10 and 226 pounds vs. 5-foot-8 and 212 pounds). Taylor is faster (4.39-second 40-yard dash vs. 4.48). Taylor is more explosive (36- and 123-inch vertical and broad jumps vs. 35.5 and 121).
And Taylor sure was more productive as a runner.
2017 (FR): 299-1,977-13 (14 games) vs. 81-618-3 (15)
2018 (SO): 307-2,194-16 (13) vs. 163-1,049-10 (14)
2019 (JR): 320-2,003-21 (14) vs. 196-1,218-7 (14)
But here's why I prefer Swift: I simply think he's the better player. Or he's better at what matters.
If you check out the Pro Football Focus draft guide — a terrific resource, by the way — you'll see that Taylor is ranked as the best between-the-tackles runner but Swift is ranked as the best receiving back.
To me, that's everything.
The edge Swift has over Taylor as a receiver dwarfs the edge Taylor has over Swift as a runner — and as the NFL continues to shift toward a pass-heavy format and as more fantasy leagues shift from standard to point-per-reception scoring, Swift's value will grow.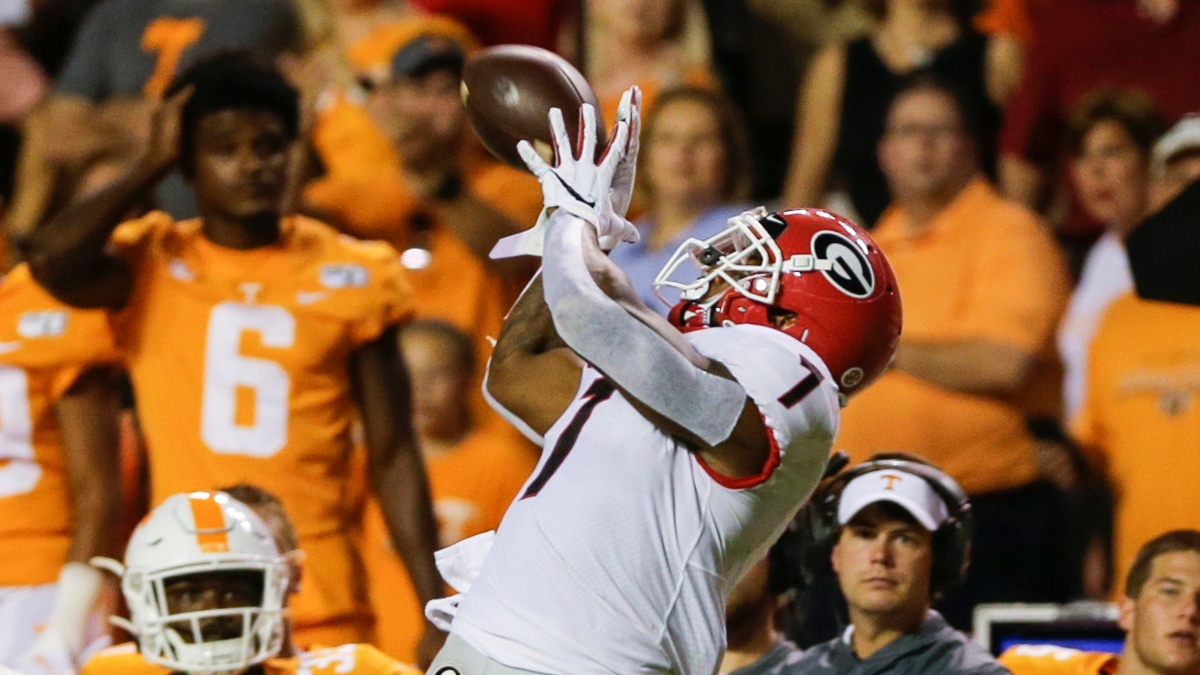 As runners, Taylor and Swift were comparably efficient in college (6.7 yards per carry vs. 6.6). In 2019, they had similar breakaway percentages (39.3% vs. 37.5). Taylor is the better runner, but Swift isn't that far behind him. He's by no means a bad runner.
But as a receiver, Taylor isn't anywhere close to Swift, who is probably the best all-around pass-catching back in the class. Whether he's running routes out of the backfield, in the slot or out wide, he's precise and smooth. He can create separation at will. He has a full route tree. And he doesn't drop the ball. In 90 targets across three seasons, Swift had just three drops. And he had no drops in his final season.
Swift vs. a linebacker in coverage is just unfair. As is Swift vs. Taylor in the receiving game.
As great of a prospect as Taylor is, he's mediocre at best as a receiver. He doesn't run routes. He just sort of runs to where he thinks the ball might be thrown. He can't be lined up across the formation: He's a backfield-only back. And his hands are not something to behold: On 65 career targets, he had eight drops. That's a 12.3% drop rate — on targets that were mainly dump-offs.
As the kids say, you hate to see it.
A cursory look at the numbers would suggest that Taylor was actually better than Swift as a receiver in 2019
Taylor (14 games): 26-252-5 receiving
Swift (14 games): 24-216-1 receiving
But Taylor's 2019 receiving production was a sheer function of volume. If you look at their efficiency, Swift destroyed Taylor as a receiver over the past two years.
2019: 82.8% catch rate vs. 70.3%, 7.5 yards per target vs. 6.6
2018: 82.1% catch rate vs. 53.3%, 7.6 yards per targets vs. 4.0
In the 2017 NFL Draft, two backs were selected in the top 10.
Leonard Fournette (1.04): A big-and-fast runner with three seasons of strong per-game rushing production
Christian McCaffrey (1.08): A small-yet-big-enough producer with top-tier pass-catching ability and two lead-back seasons
In most rookie drafts, Fournette was the No. 1 pick; McCaffrey, No. 2. Three years later, it's not hard to see that the market was wrong.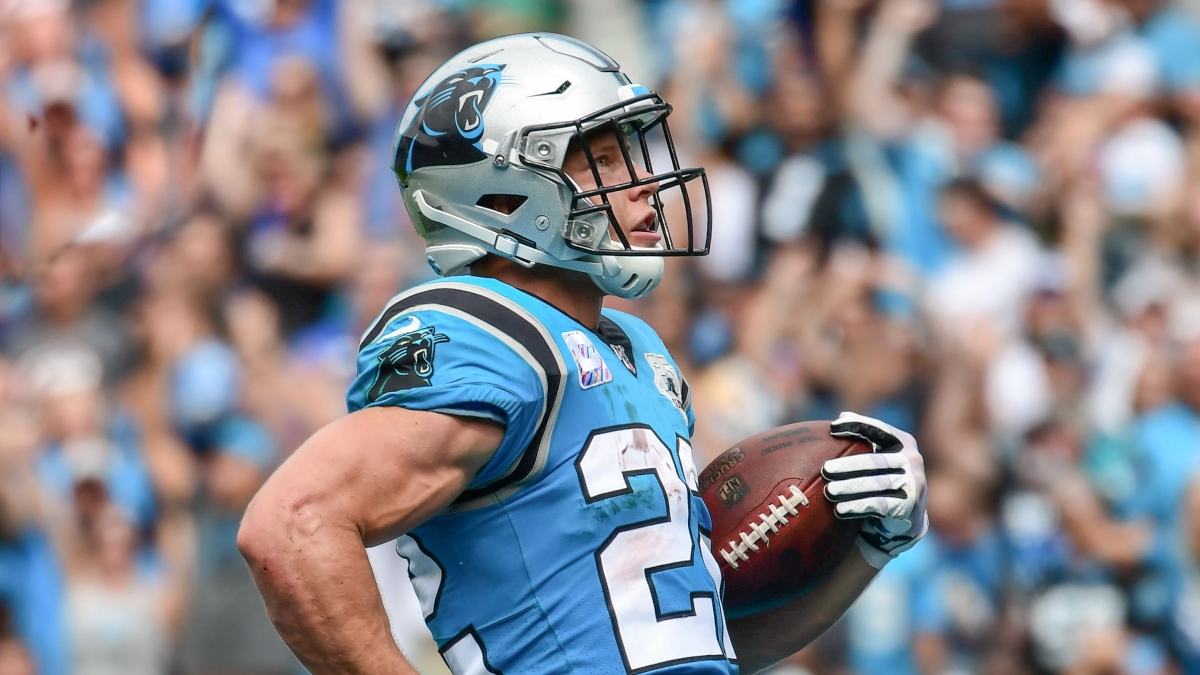 The parallels aren't perfect — but, out of Swift and Taylor, if one of these guys is McCaffrey and the other is Fournette, it's easy to see who is who.
Swift and Taylor will both be 21 years old as rookies, but Swift entered college with the higher recruitment grade (4-5 stars vs. 3).
He's simply the better all-around player.
He's good enough as a runner, and he's likely to be a top-eight receiving back the moment he enters the league.
Based on his age, physical profile, college production, receiving ability and likely draft range, I expect Swift to have multiple top-10 fantasy seasons in his career.
NFL Prospect Comp: Maurice Jones-Drew with less speed and return ability
More Dynasty Analysis For Freedman's Top Rookies
---
Matthew Freedman is the Editor-in-Chief of FantasyLabs, part of The Action Network.
How would you rate this article?
This site contains commercial content. We may be compensated for the links provided on this page. The content on this page is for informational purposes only. Action Network makes no representation or warranty as to the accuracy of the information given or the outcome of any game or event.