Day 2 NFL Draft Prop Bet Picks For Patriots, Bears, Steelers & More Teams
Credit:
Todd Kirkland/Getty Images. Pictured: D'Andre Swift
To help you prepare for Day 2 of the 2020 NFL Draft, Dom DiLeo has found the best prop bets for the second and third rounds, which will start airing at 7 p.m. ET on ABC/ESPN/NFL Network.
He's focused in on the Patriots, Bears and four other teams that will be making their first selections of this year's draft -- specifically which positions those picks will be.
The first round of the 2020 NFL Draft is officially in the books, but there are a few props worth looking at for Rounds 2 and 3 on Friday night (7 p.m. ET on ABC/ESPN/NFL Network).
Sportsbooks, including DraftKings and FanDuel, are offering positional draft props for teams that did not make Day 1 picks, including the Bears, Colts, Patriots, Steelers and others.
Let's take a look at those teams, their needs and recommend betting picks as the draft continues.
Day 2 NFL Prop Bet Picks
---
Odds as of Friday afternoon and via various legal sportsbooks. Check out our reviews and list of the best promos at books in your state.
---
Chicago Bears Draft Prop
The Bears have picks in the second round at Nos. 43 and 50. The conventional thought might be that, with their top-10 defense in Football Outsiders' DVOA and bottom-10 offense, they'll look to offense with their first pick (-155 on DraftKings).
However, with zero safeties and limited edge rushers being drafted in the first round, I see slight value at 43 for the Bears to draft defense first (+127 on DraftKings), and then draft an offensive player at 50.
Possibilities at No. 43 on defense include: LSU S Grant Delpit, Minnesota S Antoine Winfield Jr., Southern Illinois S Jeremy Chinn or Boise State EDGE Curtis Weaver.
PICK: Bears First Player Drafted, Defense: +127. One Unit. Limit +120.
[Bet now at DraftKings. NJ, PA, IN and WV only.]
Buffalo Bills Draft Props
The Bills begin their draft at No. 54. They met with three running backs — Georgia's D'Andre Swift, Ohio State's J.K. Dobbins and Wisconsin's Jonathan Taylor — during the pre-draft process. The Bills could use more firepower at RB as Devin Singletary was hurt for a good portion of the 2019 season despite his astute 5.1 yards per attempt, and the 34-year-old Frank Gore who led them with 166 rushing attempts is now a free agent.
If Swift, Dobbins or Taylor slide to 54, the Bills might not be able to pass up drafting a RB (+600 on DraftKings).
If those three aren't available, the Bills are reportedly very interested in Kyle Dugger from Division II Lenoir-Rhyne, who can play multiple defensive positions, but is listed by the NFL as a safety (+1000 on DraftKings). Joe Buscaglia from The Athletic says that the Bills visited Lenoir-Rhyne to scout Dugger three times last season, and head coach Sean McDermott will love using a player like Dugger similar to LB Shaq Thompson during his time as Carolina's defensive coordinator.
I'm taking a flyer on both of these positions, with Dugger in mind at safety.
PICK: Bills First Player Drafted, RB: +600. 0.5 Units. Limit +300.
[Bet now at FanDuel. NJ, PA, IN and WV only.]
PICK: Bills First Player Drafted, Safety: +1000. 0.5 Units. Limit +600.
[Bet now at DraftKings. NJ, PA, IN and WV only.]
Indianapolis Colts Draft Props
The Colts have selections 34 and 44 to start the second round. But according to NFL Network's Ian Rapoport, Indy is open to trading down from 34.
This report could be just the Colts doing their due diligence to acquire more draft capital, but it could also mean that they aren't in love with any of the wide receivers currently available. They have low odds to draft a wide receiver — as low as +100 on FanDuel — so I would look in a different direction where the odds are better.
The Colts are +400 to draft a defensive lineman on DraftKings, and could look at A.J. Epenesa from Iowa or Yetur Gross-Matos from Penn State. The now 31-year-old Justin Houston was their top pass rusher last season, so they could look to bolster their defensive line if they stay put at 34.
Another interesting scenario for the Colts is to draft at safety (+1400 on FanDuel). Standout S Malik Hooker was reportedly available for a trade before the draft, which could mean the Colts are looking for a contingency plan at 34. First-round talent S Xavier McKinney from Alabama will likely be available. I like both of these plays.
PICK: Colts First Player Drafted, Defensive Line: +400. 0.25 Units. Limit +300.
[Bet now at DraftKings. NJ, PA, IN and WV only.]
PICK: Colts First Player Drafted, Safety +1400. 0.125 Units. Limit +1000.
[Bet now at FanDuel. NJ, PA, IN and WV only.]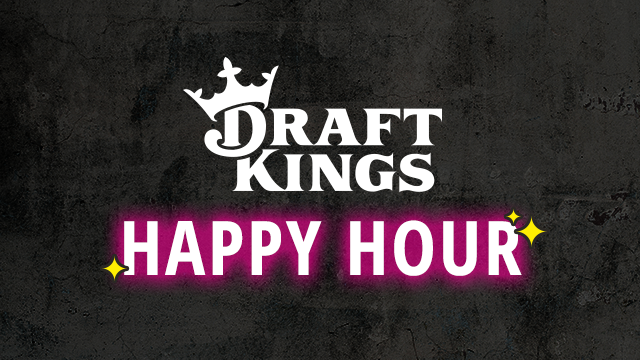 Bet $5+ on Lakers or Warriors ML
Win $125 if LeBron scores 10+ points
New England Patriots Draft Props
The Patriots traded out of the first round, and now have one pick in the second round (No. 37) as well as four picks in the third (Nos. 71, 87, 98 and 100).
In terms of who they end up selecting, its anyone's guess.
The odds for what position the Patriots end up selecting first is spread pretty evenly. Per DraftKings, they are +400 to take a defensive lineman, tight end or safety. They are +500 to take a linebacker or quarterback. And they are +600 to take an offensive lineman or wide receiver.
Bill Belichick and Co. are notoriously silent on who they target in drafts, and I don't see much value on these props. Even their offense (-118 on DraftKings) vs. defense (-104 on DraftKings) prop doesn't have a betting edge. I'll pass on anything Patriots draft related tonight.
Pittsburgh Steelers Draft Props
The Steelers are set to draft at No. 49. In 2019, this team was a league-worst 32nd in offensive DVOA. All indications would be that for a team still looking to win now, that they would select an offensive player first.
Ben Roethlisberger may only have a year or two left with this current squad.
Mark Kaboly of The Athletic says that it's looking like a coin-flip between a running back (+450 on DraftKings) or a wide receiver (+800 on DraftKings) for the Steelers. I'll trust him, and at those odds, I'll also take the Steelers to draft offense first (-139 on DraftKings).
PICK: Steelers First Player Drafted, RB: +450. 0.25 Units. Limit: +350.
[Bet now at DraftKings. NJ, PA, IN and WV only.]
PICK: Steelers First Player Drafted, WR: +800. 0.25 Units. Limit +500.
[Bet now at DraftKings. NJ, PA, IN and WV only.]
PICK: Steelers First Player Drafted, Offense: -139 . One Unit. Limit -155.
[Bet now at DraftKings. NJ, PA, IN and WV only.]
Houston Texans Draft Props
The Texans pick at No. 40, and could be looking at a good crop of talent on defense still available. Bill O'Brien's first draft as a general manager will be intriguing to watch, but the Texans still have big needs on the defensive side of the ball.
They were reportedly interested in trading up into the first round, but then saw no safeties and limited defensive linemen drafted.
While the Texans still have some holes to fill on the offensive line, think it's pretty safe to say that the Texans will draft on defense, as we saw a run of offensive linemen in the first round.
PICK: Texans First Player Drafted, Defense -155:. One Unit. Limit -180.
[Bet now at DraftKings. NJ, PA, IN and WV only.]
Day 2 NFL Draft Betting Picks
Total Units: 4.875