NFL Futures: Derrick Henry, Justin Herbert Hold Season Leaders Value in Final Month
Credit:
Patrick McDermott/Getty Images. Pictured: Tennessee Titans running back Derrick Henry.
Welcome back to a bonus edition of Futures Friday!
Usually on Fridays, we look at playoff odds, division winners and awards. But on this Saturday, with only five NFL weeks to go, we're focusing on just season leaders — but don't worry, I've got your usual Friday Futures and Week 14 picks, too.
It's just late enough in the season that most stat categories have a clear leader now but also just early enough that a lot can still happen. It's the perfect sweet spot to bet on some season leader longshots.
For each bet below, we'll comment on why the current leader might be vulnerable and why the longshot may be worth a sprinkle down the stretch.
We covered each of these markets in depth before the season. Here are our early positions and the numbers we targeted if you need a quick refresher: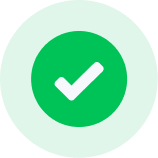 Most Rushing Yards: Derrick Henry (+600, DraftKings)
The current rushing leader is Josh Jacobs, who's having a monster season for the Raiders.
Jacobs leads the league with 1,402 rushing yards, almost 300 ahead of the closest competitor. He has 77 first downs, while the next closest back has 50.
He's also closing in on the rushing touchdowns lead. We bet that at 50-1 before the season. He might end up leading the league in carries, yards and TDs.
But Jacobs has also played one more game than most of the field since he played Thursday this week, artificially inflating his lead here. He's also barely practiced the last few weeks, being listed as questionable several weeks in a row, so there's a real threat of him missing time.
The schedule does Jacobs no favors either. He has the Patriots, Steelers, and 49ers next — all outstanding run defenses before a finale against the Chiefs.
I project him at around 300 yards over these final four games — assuming he plays all four — which would take him to about 1,700 on the season.
Nick Chubb ranks second in rushing right now with 1,119 yards, and remember, we only have five games left. Chubb is slowing down some, and now the Browns have a new quarterback. Meanwhile, Saquon Barkley's numbers have fallen off precipitously.
If Jacobs does play every game, I see only one runner with a real chance at catching him: Derrick Henry.
Henry sits at 258 carries for 1,078 yards, which means we probably need 600 yards from five games to take this, and one of those games is against a very good Cowboys defense. That might mean 550+ yards in the other four games.
But look who those four games are against.
Up first this weekend are the Jaguars, one of Henry's favorite opponents. He has averaged 119 yards per game in his last nine outings against Jacksonville. The Jaguars defense has cratered after a hot start, ranking 31st in DVOA since the beginning of October.
After the Jags, it's the Chargers, a team hemorrhaging bodies on the defensive line. L.A.'s defense is essentially built to concede the run. It ranks 30th against the ground game by DVOA on the season.
The Chargers allowed 144 yards and a score to Jacobs just last week. Kenneth Walker and Chubb also dropped 167/2 and 134/2 on the Chargers in October.
After Los Angeles, it gets even juicer: the woebegone Texans. Henry has put up a season's worth of stats in his last four games against Houston: 120 carries for 892 yards and nine touchdowns for a ridiculous 223 yards per game. He had at least 211 yards in all four games.
If Henry hangs 120 on the Jags, 150 on the Bolts and 210 on the Texans, he'll suddenly be up around 1,550 yards with two games to go. That tough Dallas game is up next, but then there's one more game against the Jaguars again.
With any luck, Henry will have a rushing title in his sights and get every carry he wants in that one.
This hasn't been a vintage Henry season. He has only 68 yards in the last two games combined and hasn't cracked 100 since early November. But he's still Derrick Henry. He still leads the league in rushes per game and is always capable of ripping off a monster game or a huge month-long stretch.
Henry also sits four rushing touchdowns behind Jamaal Williams, and he's +650 to win that category. I expect Williams, Chubb and Jacobs to be more of a threat there, but touchdowns are volatile and one four-score game would flip things in a hurry.
Henry also gets stronger as the season goes on. Just take a look at his career yards-per-attempt splits by month:
September: 3.9
October: 4.5
November: 5.1
December: 5.4
January: 6.4
Henry is built different, and he lives for this stretch run. This is my favorite season leader long shot down the stretch. It's eatin' season.

THE PICK: Derrick Henry Rushing Yards Leader +600
---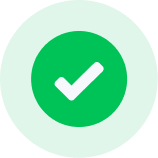 Interceptions Thrown: Josh Allen (+800, DraftKings)
If you've been tracking interceptions leader, it's been a wild ride.
Matt Ryan is the "leader" with 13 interceptions despite being benched for those two Sam Ehlinger games. Davis Mills is tied for second with 11 picks; he also got benched for two games.
Both Ryan and Mills were odds leaders at one point, then off the books entirely at other times.
Josh Allen is tied for second, and Justin Fields is tied for fourth. Both of them picked up midseason injuries and looked like they might miss some time, and Fields did miss one game.
The whole leaderboard is tight. After Ryan's 13, seven signal-callers have between nine and 11 picks. One bad multi-interception game could push anyone to the front.
With interceptions leader, we need someone who makes a lot of mistakes but also someone who doesn't make so many mistakes that they end up on the bench. After all, you can't throw interceptions if you're not on the field.
Some of these names above may not play all the rest of the games. Ryan and Mills were already benched once and could be again as their teams take a look at the future or tank.
Fields could be shut down if his injuries persist and the Bears plan for the future. Additionally, both Ryan and Fields are off this week with a bye so they have 25% less game time left anyway.
Enter Josh Allen.
Suffice it to say, Allen will not see the bench. Buffalo needs Allen, and it asks him to do almost everything. Sometimes that leads to amazing highlights, and other times it leads to huge mistakes.
Allen has 24 turnover-worthy passes, per Pro Football Focus, the most of any player. His 4.5% turnover-worthy percentage is second highest of any full-time starter behind only Fields.
Buffalo takes the good with the bad because that's the Allen package. He's good enough to make up for the mistakes — he also leads the NFL with 34 big-time throws — but the mistakes will come.
Allen has 11 interceptions and is a bit lucky to have so few. He still has games against the Jets and Patriots, and both rank top-five against the pass and top-five in interceptions.
Allen already threw two picks against the Jets last month, and he has four multi-interception games this season. He'll also play three games in Buffalo, one in Chicago and one in Cincinnati, so there could be winter weather in play every game. He could easily hit 15, 16, even 17 interceptions.
Allen's already tied for second, and the leader isn't even playing this weekend. His +800 price tag is probably twice as high as it should be.
Interceptions aren't the same negative stigma anymore for elite, big-armed QBs who can make it all back on the very next throw. That's Allen.
In fact, that's Allen to a T, and it's why he's worth a shot. If he has another tough game against the Jets, he could be leading this by Sunday night.
THE PICK: Josh Allen Interceptions Leader +800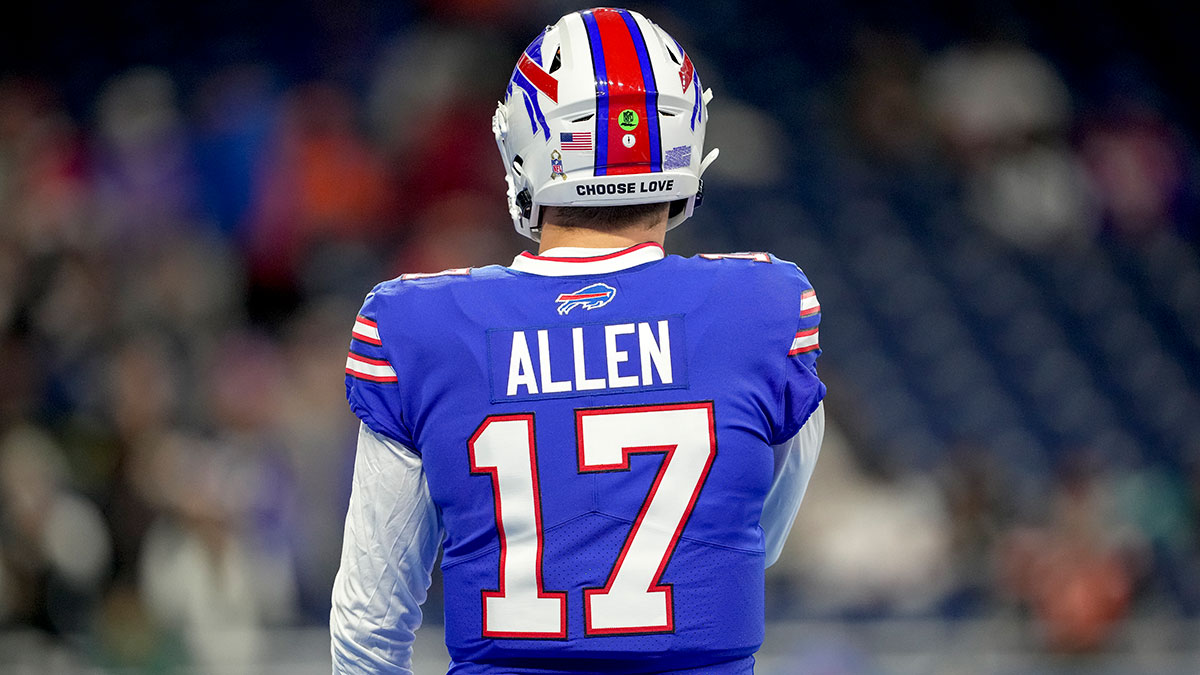 ---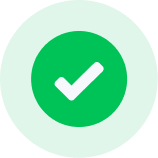 Most Passing Yards: Justin Herbert (+1800, BetRivers)
Passing yards is one category with a clear leader, and that's Patrick Mahomes at 3,808. He was my recommendation for this category among favorites in the preseason, and he was a great price a few weeks ago at +160.
If you're sitting on Mahomes stock, you're in good shape and can probably sit this one out.
Mahomes is 362 yards ahead of the next closest quarterback, and if he stays healthy and plays all of the five games remaining, he looks like an easy winner. Even the second-place Joe Burrow would need to average 73 yards per game more than Mahomes over these last five games to catch him.
But that's only if Mahomes plays all 20 remaining quarters.
The Chiefs play the Texans in a few weeks. Mahomes could be handing the ball off all second half in that one. There are also two games left against the Broncos, who play super slow with a great defense. Those games could be blowouts if the Chiefs get it going, or they could be ugly stalemates that neuter Mahomes' numbers.
There's also the possibility that the Chiefs rest players in Week 18, and Andy Reid has a history of resting guys if there's not much to play for. The Chiefs could have a bye week wrapped up, or they could be already locked out of it and use Week 18 as their bye.
We're going to need some combination of those things above to happen, but we have a lot of outs. The Chiefs are not playing for a passing yardage crown. If Mahomes is way up or needs some rest — or if he looks gimpy again like he did on Sunday — he could miss some time.
So, we turn our attention to the cluster of four guys below Mahomes: Burrow at 3,446, Josh Allen at 3,406, Justin Herbert at 3,339 and Tom Brady at 3,332.
Any of those quarterbacks could win it. Allen has a tough schedule and a lot of ugly weather. Brady is looking old and not throwing it enough. Burrow is a threat but has a difficult schedule — and he's another guy who could end up sitting for a game. I like Herbert best.
Herbert was the betting favorite entering the season, and we projected him to be in this mix and around 5,000 yards. He's on pace for 4,730 right now, but unlike the others, we have every reason to believe Herbert will be playing — and throwing for his life — every snap in every game the rest of the way as the Chargers fight to keep their playoff hopes alive.
L.A. can't run the ball to save its life, and the Chargers are finally getting the receivers healthy again. Herbert has had no blocking and no pass-catchers all year and is still in the mix for this category, and he was the runner-up last year.
Up next for Herbert are the Dolphins and Titans. Miami is one of the league's worst pass defenses, and the Titans defense is a pass funnel that allows the second most yards in the league.
Herbert is a signal-caller who can drop a 400-yard game at any time on any opponent with his huge arm and ability.
I still project Herbert to finish near 5,000 passing yards, ahead of the cluster of Burrow, Brady and Allen. That probably won't quite catch Mahomes if he plays the whole way, but that's why this is so much of a longshot at +1800.
With such a long number at this point of the season, we just need a sliver of reason to believe.
Herbert and the Chargers will pass, pass, pass to their dying breath as they try to save the season. If anyone's going to catch Mahomes in yardage at this point, Herbert could be the one to do it. He's worth a nibble at +1800.

THE PICK: Justin Herbert Passing Yards Leader +1800
How would you rate this article?
This site contains commercial content. We may be compensated for the links provided on this page. The content on this page is for informational purposes only. Action Network makes no representation or warranty as to the accuracy of the information given or the outcome of any game or event.