NFL Picks: Week 14 Bets for Patriots vs Cardinals, Jets vs Bills
Credit:
Getty Images. Pictured: Garrett Wilson.
Brandon Anderson has previewed every single NFL game in Week 14.
He has found two games that he's already bet early in the week.
Anderson breaks down his picks for the week below.
Week 14 means December football, and with the way the NFL schedules things, it means a lot of backloaded division games. Seven of our 13 games this week are division battles.
With over half our games rivalries, I dug into the data at Bet Labs to look for meaningful trends. Following are trends from Week 14 forward since 2006 in just division games:
Favorites that lost by four or less in the last meeting: 40-25-2 ATS (62%)
Favorites that failed to cover by four or less last time: 41-26-2 ATS (61%)
Favorites vs. opponent with a better ATS record: 76-57-3 ATS (57%)
Underdogs that won their last game but not the previous game (since 2012): 47-16-1 ATS (75%)
Dogs that won at least their last two games (since 2012): 28-46-2 ATS (38%)
AFC North underdogs: 40-21-1 ATS (66%)
Underdogs playing in a dome: 70-53-1 ATS (57%)
There are interesting over/under trends for late-division games too. These are trends for division totals from Week 14 forward:
Unders with totals from 40 through 47: 174-134-11 (57%)
Unders with totals under 40: 42-64-2 (40%)
Unders with a home favorite under seven points: 104-77-1 (58%)
Unders with a home underdog over six points since 2010: 37-20-3 (65%)
Unders with 6+ mph wind at 47 degrees or below: 89-55-4 (62%)
So, now we're armed with a ton of new trends as we dig into this Week 14 slate. Let's go around the league and make picks for every game.
Picks are sorted by confidence level: Bet, Lean, Pass or Wait. I've got some fun niche angles on these games, too, so let's have some fun and make some cash.
---
Note: Odds are the best available for each pick as of writing. Shop for the best real-time lines with our NFL odds page.
---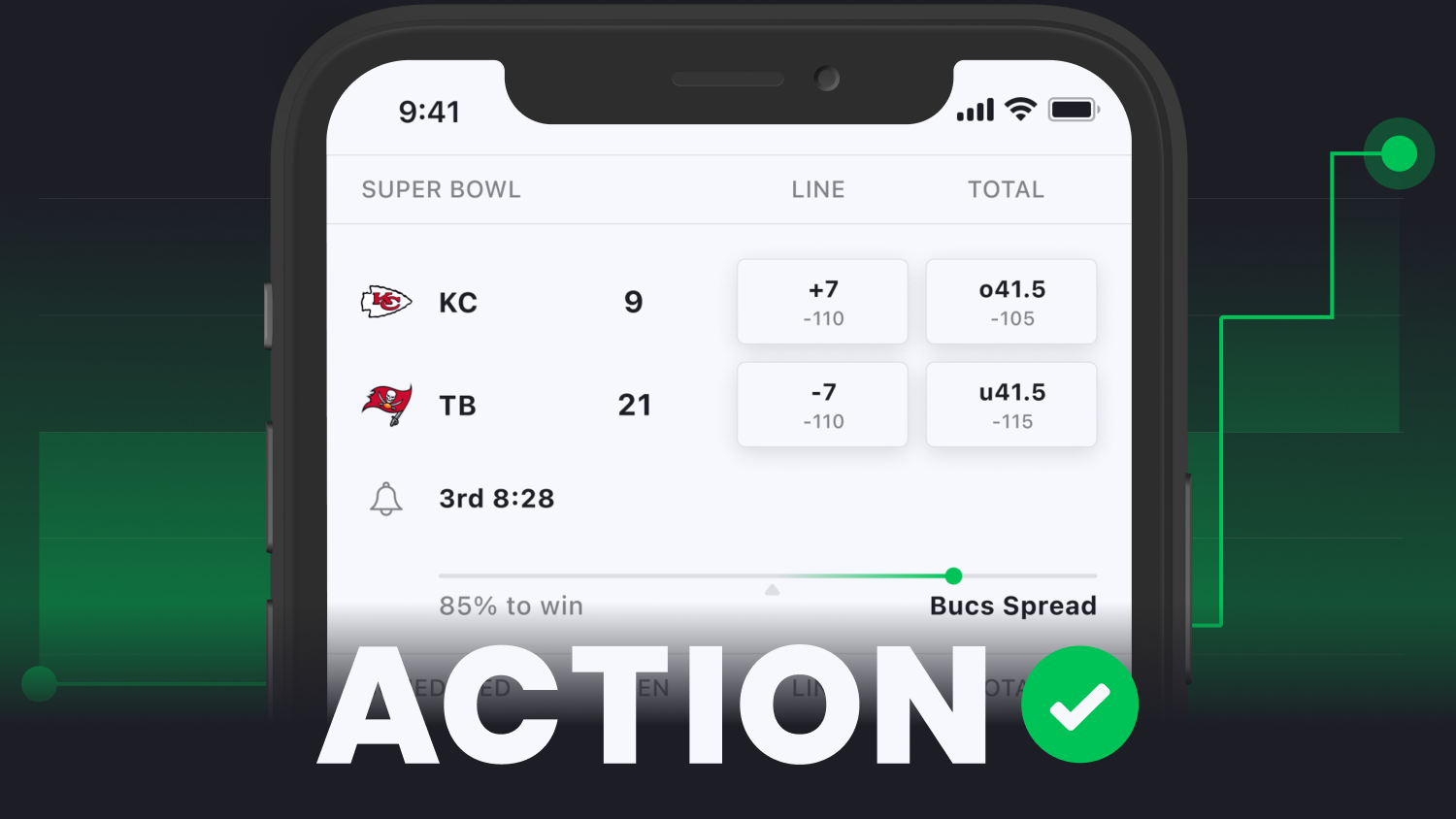 The must-have app for NFL bettors
props–container">


Free picks from proven pros

Live win probabilities for your bets
THE WAITS

Our Sunday afternoon Game of the Week has certainly lost a lot of its luster.
The 49ers lost Jimmy Garoppolo for at least the rest of the regular season. That meant turning to seventh-round rookie quarterback Brock Purdy against Miami, and it remains to be seen whether Purdy, Josh Johnson or another option will start at QB.
The Bucs somehow snuck out another win Monday night that felt more like a Saints collapse, but their season has lost much of its luster too. Tampa has injuries up and down its roster, especially on defense and on the line.
I need to see an injury report for both sides, and I'm still not convinced Purdy will start. This line may need some time to shake out too after Tampa's comeback win and as we get more injury info.
THE PICK: Wait for injury updates and any SF QB news
I recommended the Titans game on the Lookahead last week. Jacksonville got dominated in Detroit as I expected, but the Titans were blown out themselves by Philly, so this line hasn't moved much.
It's also uncertain now since both quarterbacks suffered injuries on Sunday.
Trevor Lawrence looked like his leg was mangled before coming back to play in the second half, but we'll see how that leg and ankle hold up. Ryan Tannehill was also injured late and has already missed time. Then, the Titans fired their GM on Tuesday.
Let's let the dust settle and circle back.
THE PICK: Wait for QB injury updates on both sides
I've already written about and played this game as well.
I grabbed Dolphins -1 Sunday night as my Hot Read pick this week expecting this line to rise, and it quickly hit the key number and moved past it at some books.
I still feel good about Dolphins -1, but now that we're at the key number, there's no rush to play.
Miami is dealing with injuries that put Tua Tagovailoa, Jaylen Waddle and Terron Armstead in question. Meanwhile, the Chargers have a long list of injury issues. Let's circle back Saturday.
THE PICK: Wait for injury news on both teams
---
THE PASSES
Not every Thursday night game needs to be watched or bet. I'm sitting this one out.
The Raiders offense ranks sixth in DVOA over the last five weeks with Davante Adams and Josh Jacobs rolling, but the Rams defense is tough against the run and can match Jalen Ramsey up with Adams.
The Rams are terrible, but the few remaining strengths match up well, and they're 2-0 against the spread without Matthew Stafford. Will they really start Baker Mayfield fresh off the waiver wire? Too unpredictable for me.
The Raiders are the better team, but I don't even trust them on a teaser so I'll just stay away.
THE PICK: Raiders -6 (Pass)
This line was Vikings -3 on Sunday morning and looked like a juicy Detroit spot, but we missed the number. Now, the value is gone. Are the 5-7 Lions really favorites against the 10-2 Vikings? Yes, and they should be.
Detroit is good. The Lions smashed Jacksonville, 40-14, scoring on every drive until a final kneel down, and this offense ranks seventh with Amon-Ra St. Brown healthy.
Both teams have explosive pass offenses, and these two defenses allow the most big plays through the air in the league, so we could be in for a high-scoring affair.
Advanced metrics say Detroit is better on both sides. Minnesota has won nine of the last 10 in this rivalry, though the last four were decided by four or less. These teams have combined to play 16 one-score games this year, and this feels like another coin-flip game. I guess I'll take the points.
THE PICK: Vikings +2.5 (Pass)
---
THE LEANS
The Eagles have the league's best offensive DVOA the last six weeks, while the Giants' lack of talent may finally be starting to catch up with them. New York ranks bottom-five defensively on the season, and the offense is slowly regressing — especially the struggling run game.
Philadelphia's defense looked itself against the Titans, and the run D was far better with the return of Jordan Davis. Philly's defense should hold up, and the Eagles might run all over the Giants.
Philly has won nine of the last 11 in this rivalry and should get the job done.
Rather than playing a side, I'm grabbing the under. The Giants have gone under 45.5 in nine of their 12 games with a max total of 49, and Daniel Jones home unders are 18-7-1 (72%).
Both teams run a lot, which should shorten this game. Plus, the Eagles are the NFL's slowest second-half team.
Since 2013, unders with totals above 44 and spreads at a touchdown or longer are 83-43-2 (66%), including 41-16-2 (72%) in division games. Unders for home dogs are also 53-25-1 (68%) this season.
Several late-season division trends apply. Such unders with a home underdog over six points are 37-20-3 (65%) since 2010, and weather could help the cause. The Sunday forecast for New York features a temperature in the low 40s and rain. Late division unders with 6+ mph wind at 47 degrees or below are 89-55-4 (62%).
The under could hit in a close, low-scoring battle, or it could hit like it did for Philly last week with a blowout Eagles win and very little scoring by the Giants.
This under is one of my favorite plays of the week.
THE PICK: Lean Eagles -7
OTHER ANGLES: Bet Under 45.5
Deshaun Watson finally made his Cleveland debut, and his play mirrored his last 700 days without football. He was complete and absolute garbage, only to get totally bailed out anyway by his defense.
Watson's offense scored only six points, but the Browns scored three defense and special teams touchdowns. He completed just 12 passes for 131 yards and was awful on early downs at -0.51 EPA per pass play.
Cleveland's offense has actually been great this season without Watson, efficient in both the run and pass games. So far, Watson hasn't made the Browns better; he might have made them worse.

Of course, that was last week, and it was Watson's first game in almost two years on the road in Houston — a difficult spot for any number of reasons. He may be better in a second start, and the Browns have owned Ohio winning eight of the last nine in this rivalry.
The home/road splits here are significant. Cincinnati's defense ranks 17th in DVOA on the road but fourth at home, while Cleveland's home offense is best in the league at home but just 16th on the road.
The Browns have been a solid first-quarter team but typically fade late. When push comes to shove, Joe Burrow should pass all over this secondary.
I like the Bengals, but with this line creeping up, I'll play just the second half.
Even if the Browns get off to a better start, Cleveland remains awful in second halves, now sitting 19-37-1 ATS (34%) since October 2019. The Bengals, meanwhile, have covered 19 of their past 21 second halves (90%), thanks in part to outstanding defensive adjustments from defensive coordinator Lou Anarumo.
If the Bengals are already leading and the Browns are forced to abandon their great run game, I like the Bengals in the second half. If Cincinnati trails, I trust the better team to adjust and make that second-half push.
Either way, I know which side I want to be on.
THE PICK: Lean Bengals -6
OTHER ANGLES: Bet Bengals 2H -3
I loved the Steelers on the Lookahead, grabbing Pittsburgh +4.5 in a delectable home underdog spot in a rivalry where the games are always close.
Then, Baltimore barely survived Denver and Lamar Jackson got hurt. Suddenly, this line flipped a full touchdown as the entire complexion of the game changed. Pittsburgh has covered just one of its last nine as a favorite against Baltimore.
Tyler Huntley is 1-3 in four starts, but he's also 3-1 ATS, and all six games he's featured prominently in have finished within three points. That includes a three-point loss to Pittsburgh in January. Plus, 11 of the last 14 in this rivalry were one-score affairs.
With T.J. Watt on the field, Pittsburgh's defense ranks fifth in DVOA including, third against the run, which is a major weapon against Baltimore's run-first attack.
But the Ravens defense has also improved a ton since adding Roquan Smith. Both defenses are light years better than either offense with Jackson out.
That makes the under look good, even at 37.
Unders of 37 or below are 15-8 (65%), and unders are 3-1 in Huntley starts. This is also another spot for that late-division weather trend (62% to the under), and home favorites under a touchdown go under 58% of the time in late-division games. Points will be at a premium.
The trends loved the Steelers on the Lookahead, but they love Baltimore now.
John Harbaugh is 16-7-1 ATS (70%) as a division underdog, and his No. 1 special teams could play a big role. AFC North dogs in late division games are 40-21-1 ATS (66%), and late division dogs since 2012 on a one-game win streak are 47-16-1 ATS (75%). Those trends set up a play on the underdog Ravens covering and hitting the under at +264 on a correlated SGP.
With all the defense in this game, I can't shake the feeling this will be low-scoring and close, like usual. At BetRivers, you can play Baltimore to win by six or less at +420 or Pittsburgh to do the same at +370. Splitting your bet and playing those together gives an implied +147 (40.5%) for either team to win by one to six points.
I'll take it one step further. If this goes under 37, it makes a close game even more likely. Parlay the under with Baltimore to win by six or less for +800 at BetRivers, while the Pittsburgh side of that bet is +750.
Play both ends of that and we get an implied +337 (22.9%) for either team to win by six or less in a game that goes under 37. Can we pull that off? Only one way to find out.
THE PICK: Lean Ravens +3 and Under 37 (SGP at +264)
OTHER ANGLES: Either team to win by 6 or less (+147), or either team to win by 6 or less with a total under 37 (+337)
I'm not vacating Seattle Island, but the joyride is slowing down.
Seattle's defense is regressing to its early season form, and the Seahawks nearly threw the season away against the Rams. The Panthers have been more average than bad since firing Matt Rhule and finally got a bye week with the new coaching staff, so that sets up well.
Still, there's a rough trend against Carolina: road underdogs between three and seven points that covered by at least seven heading into the bye week are an ugly 5-16 ATS (24%) after, failing to cover by 10.9 points per game.
Seattle is still the much better team, and there's some value on this number after it got steamed down.
If you can wait to play live, you might get an even better number. Carolina's defense ranks seventh in first-half DVOA but dead last in the second half, including 32nd in the fourth quarter versus Seattle's top-ranked offense.
Watch for a spot to bet Seattle live before a possible fourth-quarter comeback or closeout.
THE PICK: Lean Seahawks -3.5
OTHER ANGLES: Bet Seattle live heading into the fourth quarter
This hasn't been much of a rivalry lately with the Chiefs winning 13 in a row, and that may not change with Russell Wilson's offense sputtering.
The question is whether or not Denver's defense can keep this close enough for a cover. Even in a lost season, the Broncos have covered this line in all but one game.
Broncos unders continue to roll, now 11-1 on the season with all but one game at 38 or below. Unders for home underdogs are 68% on the season, including 7-2 for underdogs of at least a touchdown. Late-season division unders are 37-20-3 (65%) with a home dog over six points since 2010.
But such a low under for the Chiefs? Think of it this way: Kansas City's mere presence is buying us an extra touchdown on the total. Even the mighty Pat Mahomes is 2-1 to the under with a total at 44 or below.
A low under typically pushes us toward an underdog cover too. Wilson is 13-6 ATS as a division underdog and a perfect 5-0 ATS as a dog of more than a touchdown, while Mahomes is only 41% ATS as a favorite in such games.
Still, Denver's offense is so anemic that this game could go under at 27-10 and still miss the cover. I'll probably just keep riding Broncos unders.
THE PICK: Lean Broncos +9.5
OTHER ANGLES: Under 43.5
The Battle of Texas may not be prime viewing, but it's worth betting.
You already know the Cowboys are levels better. than the Texans. Dallas has the league's No. 1 DVOA defense, while Houston ranks 32nd on offense. That seems like a mismatch, especially with Kyle Allen under center.
But the spread is the great equalizer, and the only question that matters is whether this line is too long.
As bad as Houston's been, the Texans have covered this line in all but one game, and that one missed by a single point. Houston's defense actually ranks 13th in DVOA over the last six weeks, and Lovie Smith is 16-10 ATS (62%) as more than a touchdown underdog.
Double-digit dogs are 13-7 ATS (65%) this year, and underdogs of 12-plus that have failed to score 21 in five straight are 30-13 ATS (70%). Teams with five straight 25-point games cover only 42% of the time, and teams that just won by 35 cover 43%.
All of those numbers tell us the same thing: What goes up must come down, and even the scum at the bottom comes back up eventually.
It tells us to swallow hard and play the number. And you shouldn't stop there. Since 2018, underdogs of 16-plus are 4-19 straight up. That's about one wild long-shot winner every six chances. That would imply around +500, and we're getting +1100 instead. Playing every one of these wild long-shot moneylines since 2018 at $100 a pop would have returned a $1,415 profit and a 62% ROI.
Sports are unpredictable. Close your eyes, and throw a dart.
THE PICK: Lean Texans +17
OTHER ANGLES: Sprinkle Texans ML +1100
---
THE BETS
Monday night may not be the most enticing matchup, but it's my favorite spread of the week. Bill Belichick with extra time to prepare in a coin-flip matchup against Kliff Kingsbury? Say no more.
Bill vs. Kliff is close to an auto-play, but let's make the case.
Belichick is 65% ATS after a loss, 60% ATS against the NFC and 65% in toss-up spreads of three or less. As a seven-point favorite or anything worse after a loss, Belichick is a ridiculous 41-11-1 ATS (79%) in his career, including 3-1 this season.
Road favorites under seven points are 44-30-1 ATS (59%) facing a team coming off a bye, and even that Arizona advantage is muted since New England played Thursday and had extra time too.
If you read my column regularly, you know we like Kingsbury as an underdog, but those spots are better on the road and against coaches who haven't won a Super Bowl. In case you forgot, Belichick has done that a few times.
Kyler Murray has won only one of his last 10 home games, and Kingsbury famously craters in the back half of the season. He's 10-23 SU from Week 8 forward, including an ugly 12-19-2 ATS (39%).
Oh, you want actual football reasons too? The Patriots defense ranks third in DVOA. The Cardinals offense ranks 29th, and the defense has the same ranking over the past six weeks. During that stretch, New England ranks ninth overall in DVOA, while the Cards are second to last.
Arizona's backwoods offense ranks 29th in Success Rate, so they have to grind out long drives and rely on Kyler magic. The Pats rank fourth defensively in that stat, and they're second in pressure rate and rarely allow explosive plays.
And again: Belichick with extra time against Kingsbury? You had me at hello.
THE PICK: Bet Patriots -1
Shall we stay in the AFC East for our final bet? This line is far too long for a Bills team that has slowed down mightily over the middle part of the season.
Over the past six weeks, Buffalo ranks just eighth in Offensive DVOA and 14th on defense.
Eighth overall is perfectly good, but it's a far cry from the juggernaut Super Bowl favorite Buffalo is still being treated as. During that stretch, the Bills have one-score victories over the Browns and Lions and losses to the Vikings and these Jets. Not so impressive.
New York's defense has been outstanding, and the pass defense has been particularly great. Sauce Gardner is a tough, physical matchup for Stefon Diggs, and the Jets' pass defense is the perfect antidote to Josh Allen, especially as he continues to press and make mistakes.
With two good defenses, the under 44 looks tasty. Jets games had gone under that number six times in a row before Sunday, and Bills games were at 44 or below in eight of their 12 games.
Weather should also help the under, with Sunday's forecast rainy and in the 30s. Late season division unders with 6 mph wind at 47 degrees or below are 89-55-4 (62%).
If we like the under 44, we should feel good about the Jets not losing by double digits. New York's Offensive DVOA improves from 22nd with Zach Wilson to 16th with anyone else at quarterback.
Mike White has looked good, and he'll want this one. Last year, White turned it over five times against Buffalo and got benched, probably assuming his one shot as a starter was over. You know he's been waiting for this very opportunity.
This line is just too long with Buffalo playing like it's more good than great lately. Underdogs of nine or more are 18-10 ATS (64%) this year. I make this line closer to a touchdown, and it might well hit 10 by kickoff if you wait.
If you want to be more aggressive, you can parlay a Jets cover with the under at +264 for a correlated parlay.
You might also sprinkle the +350 moneyline, which implies just a 22% chance of victory. If this is low-scoring and close, the Jets should have a better shot than that, and Jets moneylines are the most profitable in the NFL this season at 68% ROI.
White has been waiting for this second shot at Buffalo. Let's hope he makes it count.
THE PICK: Bet Jets +9.5
OTHER ANGLES: Sprinkle Jets ML +350, Under 44
What is QuickSlip?

QuickSlip is an Action Network feature that allows users to automatically pre-load their bet slip at FanDuel Sportsbook.
---
How would you rate this article?
This site contains commercial content. We may be compensated for the links provided on this page. The content on this page is for informational purposes only. Action Network makes no representation or warranty as to the accuracy of the information given or the outcome of any game or event.