NFL Rushing Touchdowns Season Leader: Target Longshots James Conner, Josh Jacobs, Alvin Kamara
Credit:
Jonathan Bachman/Getty Images. Pictured: Saints RB Alvin Kamara
Who will lead the NFL in rushing touchdown in 2022?
Jonathan Taylor was last year's league leader. Taylor ran for 18 TDs and also led the league with 332 carries and 1,811 rushing yards. He was a monster, far more productive than every other RB, and opens the new season as a +500 favorite to again lead the league in rushing TDs.
Derrick Henry is the second favorite at +700. Henry had 10 rushing TDs in only eight games before getting hurt. He missed over half the season and still finished tied for sixth. Henry was the rushing TDs leader in both 2019 (16 TDs) and 2020 (17 TDs) and opened last season as the favorite at +500.
With Taylor and Henry being so dominant, is it even worth looking at the rest of the field?
Recent history would say no. Henry won the crown in 2019-20 and Todd Gurley won it the two years before that. That pattern would suggest Taylor repeats as the TD king this fall.
But the last running backs to go back-to-back before this stretch were LaDainian Tomlinson and Priest Holmes in the 2000s, and those are the only guys since Emmitt Smith in the mid-90s. That's not good news for Taylor. In fact, only Tomlinson and Smith have led the league in rushing TDs more than twice since 1968, so that's bad news for Henry too.
Taylor and Henry feel like overwhelming favorites in this — and any other rushing — category, but running back is the most volatile position in the NFL. Injuries besiege the position every year and it's more of a volume, health and opportunity game than anything else.
I don't like betting on favorites in rushing categories with all the volatility from year to year. I'd rather divide my bet and sprinkle a handful of longshots. Below are five longshots worth our consideration in 2022.
Be sure to check out the other season leader bets if you haven't already: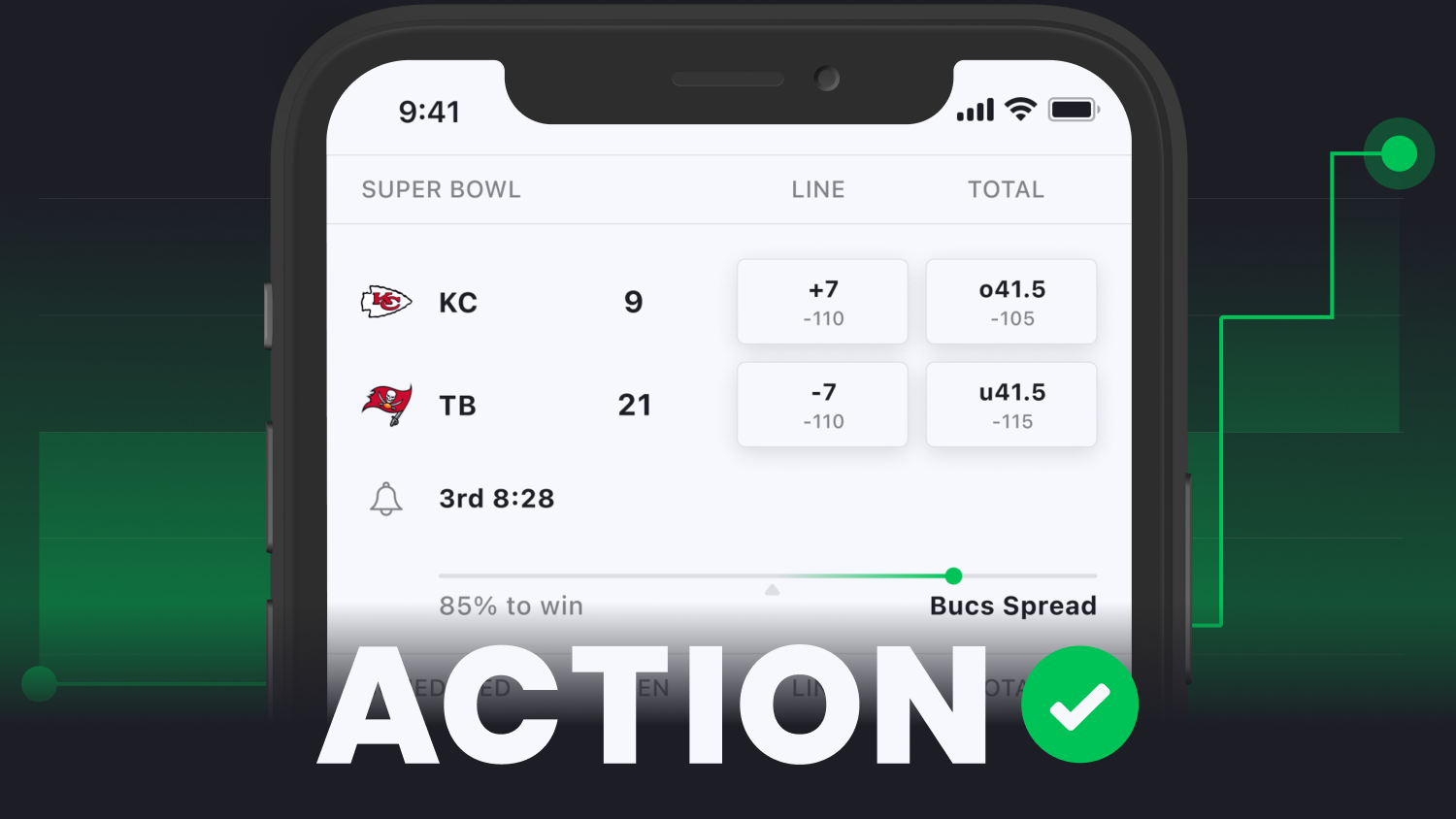 The must-have app for NFL bettors


Free picks from proven pros

Live win probabilities for your bets
James Conner +2500
We've had at least three players with 15 or more touchdowns in three consecutive seasons, so that looks like the bar. Conner was one of those three last season as he rushed for 15 scores in his first season with the Cardinals. Conner has proven to be a reliable TD threat and had also 12 rushing TDs in 2018.
Conner was not an efficient runner for Arizona, but he has a nose for the end zone and very little competition behind him with just 2021 seventh-round pick Eno Benjamin backing him up. Conner should get the bulk of the carries — especially in the red zone — and may get even more looks the first six weeks of the season while Kyler Murray's go-to receiver, DeAndre Hopkins, is suspended.
Arizona's lead RB has rushed for double-digit TDs in back-to-back seasons and the Cardinals have ranked 3rd, 4th and 7th in rushing TDs under Kliff Kingsbury. I don't love Kingsbury, Conner or the Cards, but +2500 is too long for a guy who should probably be one of the five or six favorites.
A.J. Dillon +4000
Aaron Jones tied for the league lead in rushing TDs just three years ago for the Packers, finishing with 16 in 2019. He ran for 33 TDs in 42 games from 2018 to 2022.
Green Bay's rushing TDs dropped off the past two years as Aaron Rodgers' passing TDs spiked in OC Nathaniel Hackett's offense. But Hackett is gone and so is Davante Adams, arguably the best red-zone target in the league. Green Bay should still be very good, especially with a potentially great defense, and the Packers will score plenty of points. However, it's reasonable to expect some of those passing TDs to come on the ground this year.
Jones was the guy for Green Bay early last fall with about 13 carries a game, but that number dropped below 10 over the second half of the season. Dillon's carries increased from eight to almost 14 a game during the second half and he added five TDs. He's the bigger, more reliable, short-yardage back.
The two could combine for 15 or 20 TDs. If Jones gets hurt or phased out, Dillon has a great chance at a big number.

Josh Jacobs +5000
It appears Jacobs may not be long in Las Vegas. The Raiders didn't pick up the final option for next year on the former first-round pick's contract. But while Jacobs may not be part of Las Vegas' future plans, that's all the more reason for them to run him into the ground this season.
Jacobs hasn't been a particularly efficient runner, but he does get consistent volume and finds the end zone regularly. Jacobs had nine rushing TDs last season, 12 the previous year and finished top 10 in the NFL both times. He has 28 TDs in 43 games and Derek Carr has never been a big passing TDs guy.
Josh McDaniels could be the key here. The Patriots almost always ranked near the top of the league in rushing attempts with McDaniels as offensive coordinator, and they often ranked top three in rushing TDs. It's hard to say whether that's a McDaniels or a Bill Belichick tendency, but that offense loved to punch it in near the goal line, and that's one thing Jacobs is great at.
The Raiders are expected to score a heap of points with the addition of Davante Adams. Josh Jacobs could be this year's James Conner, an inefficient, volume back who threatens to lead the league in rushing TDs. He is badly underpriced at +5000.
Alvin Kamara +5000
Kamara is also badly mispriced. Kamara is coming off a disappointing season in which he failed to rush for 900 yards and ran for just four touchdowns. He was also expected to be suspended for six games to start the season, but that suspension looks like it could be delayed, possibly into next fall.
Kamara was not good last year, but neither was the Saints offense. The line was banged up all year, the receiver's room was practically empty and the team started four different quarterbacks. A more stable team could see something of a return to form for Kamara, who has always had a nose for the end zone.
Kamara has seasons with 14 and 16 rushing TDs in the past four years and did so despite a lack of volume. The Saints actually led the league in rushing TDs in three of the past five seasons, and they ranked top six in the three previous years. Under OC Pete Carmichael, New Orleans consistently punches it in on the ground.
Kamara is an immense value at +5000 if he avoids suspension.
Rhamondre Stevenson +8000
Stevenson's case is an amalgamation of A.J. Dillon and Josh Jacobs.
The Patriots have a two-headed RB monster in Damien Harris and Rhamondre Stevenson, but all the momentum appears to be moving slowly in the sophomore's favor. Stevenson took awhile to get going in his rookie season, but typically got around 12 to 15 carries a game over the second half of the year. Harris' carries dropped from 15 to 10 per game over the same stretch.
However, Harris did get most of the TD looks down the stretch and finished tied for second in the NFL with 15 TDs. Stevenson had five TDs himself, so if he overtakes Harris in the always unpredictable New England pecking order, perhaps he'll be the guy with the big TD number in 2022.
Remember, the Patriots have been near the top of the league in rushing TDs year after year. They've finished top 12 in rushing TDs in a remarkable 18 consecutive years, including top 6 in 13 of the past 16 seasons. They ran for 24 TDs last year, second best in the league.
It's just about always a good idea to bet on a Patriots RB to finish near the top of the league in rushing TDs. We played Harris as a +4500 long shot last year and he finished second in the NFL. Stevenson is a much better price than Harris (+2500) this season, so he's this year's Patriots longshot.
Verdict
Running backs are volatile and unpredictable with injuries and aging curves. Touchdown numbers often vary wildly from year to year, so instead of riding with a favorite, it's not a bad idea to sprinkle on a few longshots.
You can bet all five together at an implied +775 and give yourself a field of long shot options, or pick a few favorites and ride. I like Jacobs and Kamara best, but every name here could get to double-digit TDs and be in the mix.
James Conner (+2500), A.J. Dillon (+4000), Josh Jacobs (+5000), Alvin Kamara (+5000) and Rhamondre Stevenson (+8000) all fit the bill as mispriced longshots with serious sleeper rushing TD value.

How would you rate this article?
This site contains commercial content. We may be compensated for the links provided on this page. The content on this page is for informational purposes only. Action Network makes no representation or warranty as to the accuracy of the information given or the outcome of any game or event.