Schwartz: How Much Does Isaiah Wynn's Injury Hurt The Patriots?
Credit:
Credit: Stew Milne-USA TODAY Sports. Pictured: Tom Brady (12).
Patriots first-round pick Isaiah Wynn is expected to miss the entire 2018 season after suffering a left Achilles injury during Thursday's preseason game.
While Wynn was not expected to start, his injury will put the Patriots' offensive line depth and Tom Brady to the test.
The preseason is a necessary evil of the football season. It is a must for all players, including those trying to secure a roster spot and veterans who just need reps to get ready for the season. The worst part of the preseason is clearly the injuries, which can come in droves.
Last night was no different as we saw multiple high-profile players sustain injuries, including Eagles quarterback Nick Foles and the Patriots' first-round draft pick in the trenches in Isaiah Wynn.
I was pumped when the Patriots drafted Wynn 23rd overall in late April. He's an extremely talented lineman who, along with just two others (Quenton Nelson and Mike McGlinchey), I thought could play right away.
Wynn's only negative, if you want to call it that, his is stature.
He's considered short for a tackle at 6-foot-3, but we have seen offensive tackles succeed in the NFL at that height — most recently Willie Colon and Kelvin Beachum.
If Wynn was "too small" for tackle, he easily could have played guard.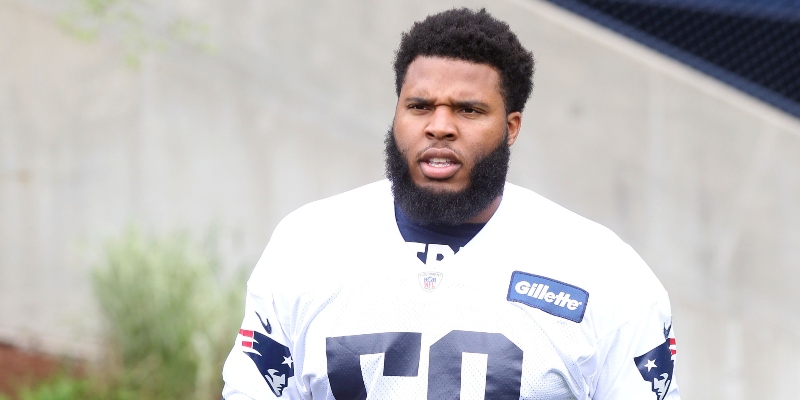 Wynn missed the Patriots' offseason program after shoulder surgery and entered training camp battling for the right tackle position after the Pats traded for former San Francisco 49ers right tackle Trent Brown.
I was surprised at the decision to move Brown to left tackle, but the Patriots opted for a vet at left tackle to protect Tom Brady over a rookie.
Makes sense.
So where did that leave Isaiah Wynn?
Wynn was in playing right tackle because Marcus Cannon is nursing a lower leg injury. There's no telling if Wynn would have moved to left guard when Cannon got back on the field and now we won't find out at all this season.
On the surface, the Wynn injury doesn't seem to hurt the Patriots, who have a starting left and right tackle and return all their interior starters from last season.
But trust me, Wynn's injury is a big loss for New England.
For starters, he's quality depth. We've seen throughout the regular season — and it's even more glaring in the preseason with backups playing so many reps — that there's a shortage of quality depth on the offensive line across the league.
Even if Wynn wasn't going to start, he was still capable of filling in at four positions and you'd feel confident if Wynn needed to play.
There's also a good shot Wynn would've moved inside to left guard when Cannon was healthy, strengthening the weak link on Brady's line.
Wynn's injury gives Brady one less security blanket up front, which is never a good thing for an aging, immobile QB.