Cocktail Christi's NFL Betting Picks & Pairings for All 3 Thanksgiving Games
Credit:
Wesley Hitt/Getty Images. Pictured: Buffalo Bills standout Devin Singletary.
The "First Family of The Action Network™" is traveling for the Thanksgiving holiday and I think we all know what that entails: Meaningful and fulfilling quality time together as a nuclear family unit.
Lololololol. I'm kidding.
We may or may not have changed our entire Thanksgiving plans to head to a (slightly) warmer location without telling a single other family member where we are going or what we are doing.
This is super cool since I give us a whole 24 hours of being alone together before someone loses their shit and has a full-on temper tantrum about why we are watching episode three of "Gabby's Dollhouse" instead of "the one that has all the cats singing with a banana."
Hint: It's me.  It's always me.
So, in order to alleviate some of the parental pressures associated with family holiday vacations, I have graciously come up with a genius new idea: Boozing and gambling.
I'm a trendsetter, what can I say?
Anywho, Thanksgiving Day is one of my favorite days: Good food, good booze, mediocre football because… Cowboys and Lions.
So, I've come up with my three favorite bets for Turkey Day and paired them with some delightful drinks that I think you all will love.
The drinks … probably not the bets.
NFL Thanksgiving Betting Picks & Cocktail Pairings
*Odds as of Tuesday morning
Chicago Bears vs. Detroit Lions Pick & Pairing
12:30 p.m. ET | FOX
The pick: Under 41.5
I don't know who Tim Boyle is, and I've heard that Jared Goff isn't starting this week either, so I'm not sure how anyone is going to score points.  I'll take the under. Thanks.
The pairing: Cranberry Mimosa
Did you know that Michigan is the "home of the American cranberry?"
Well, I did. And what's even better is that PJ did not.
Mark it in the books ladies and gents, I finally knew something he didn't.
I figured that with this being the first game of the day, a more "brunchy" type drink would be fitting. Is "brunchy" a word? If not, it definitely should be.
I digress.
I opted for a less traditional take on the brunchy mimosa by adding cranberry juice and a sprig of rosemary instead of orange juice. However, don't worry. There is still enough booze in it to make your children seem a little less annoying while you're trying to watch the most appalling NFL game on Turkey Day.
I mean, eewww.
It's also probably a good idea to cut down on the acid first thing in the morning since you've got bad bets, booze and regrets to live up to the entire day.
Ingredients:
1 cup Prosecco
Splash of Cranberry juice (or more, if you like weak drinks)
Sprig of Rosemary
Pretty self explanatory if you ask me.
Las Vegas Raiders vs. Dallas Cowboys Pick & Pairing
4:30 p.m. ET | CBS
The pick: Raiders +7
The Cowboys are 6-10 against the spread (ATS) on Thanksgiving since 2005, including failing to cover two in a row and nine of the last 10 spreads on Turkey Day.
For what it's worth, Dallas (as a 2.5-point favorite) lost on Thanksgiving to my Washington Football team, 41-16, last year.
Gobble, gobble, bitches.
Do you know how much work I had to do to get that information? If it was up to the local Dallas newspapers, I wouldn't have shit.  Another strike for "America's Team."
The pairing: The Paloma
Texas and Tequila. Amirite?
The Paloma is refreshing take on a tequila cocktail with grapefruit juice and sparkling water. It's also a Texas staple.
Don't mind me while I sip on this delicious cocktail and watch the Cowboys do Cowboys things on live television. I hope.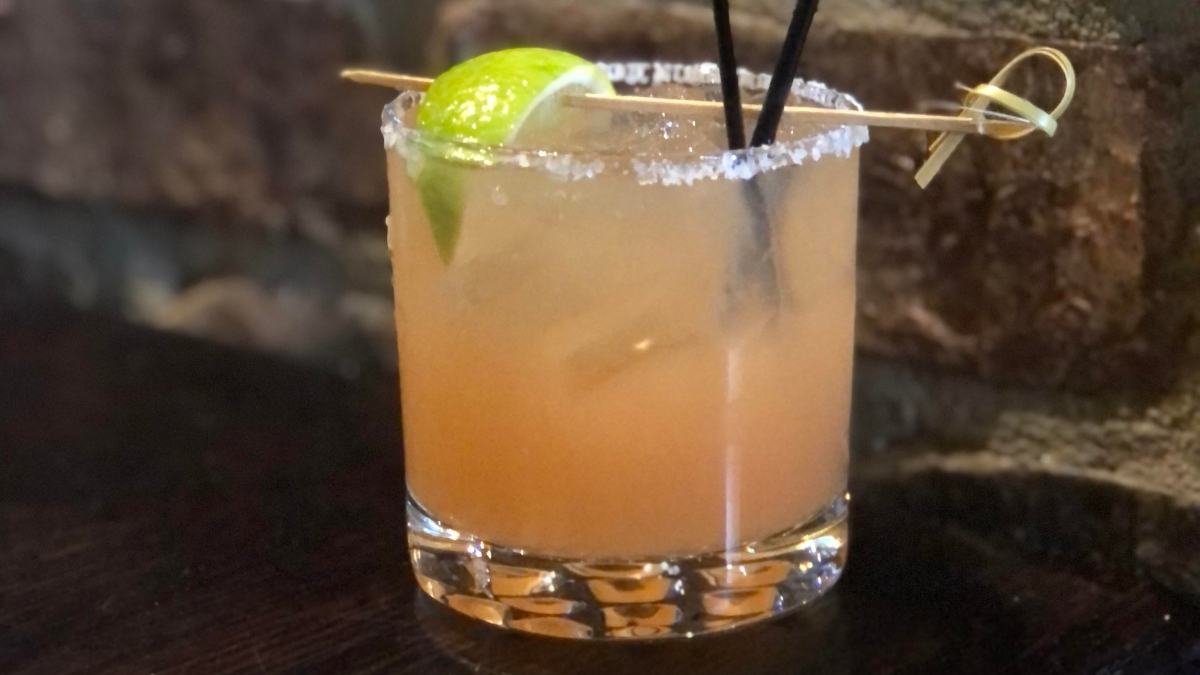 Ingredients:
3 oz. Tequila (I always opt for more tequila)
2 oz. grapefruit juice
2 oz. sparkling water
1 oz. fresh squeezed lime juice
1/4 oz. simple syrup
Salt for rim
Ice
Salt the rim of the glass then add ice and other ingredients.  If you're feeling bougie, put a piece of grapefruit on the glass.
Otherwise just drink it, you're going to need it for this game.
Buffalo Bills vs. New Orleans Saints Pick & Pairing
8:20 p.m. ET | NBC
The pick: Bills -4.5
Historically speaking, favorites tend to do well in the Thanksgiving night game, so I'm tailing The Action Network's Brandon Andersen and taking the Bills -4.5 points.
I would have loved to grab them at -4, but if we're being honest, I'm a hot mess and rarely ever get my shit together in time for anything.
I'll take the -4.5, so when the Bills win the game, 24-20, I'll dive deep into my next, and most favorite, drink… and I will regret NOTHING.
The pairing: New Orleans Old Fashioned
I bet you thought I was going to go with the Sazerac, but nope. There's absolutely no way I'm mixing whiskey, absinthe and cognac on Thanksgiving with my children around.
Not today, Satan.
Instead, I opted for one of my favorites.
Bourbon. Give. Me. The. Bourbon!
This Old Fashioned is slightly different in that it substitutes Peychaud's Bitters for Angostura.
Peychaud's is made in New Orleans and has a slightly fruitier flavor, with hints of cherry and orange.  And if all goes well, I've managed to keep that happy buzz throughout the day to make this the ultimate nightcap.
They might call me Cocktail Christi (they = me), but I can only mix so many liquors before I start quoting "The Gang Buys a Boat" episode of It's Always Sunny in Philadelphia.
And trust me, no one wants to see me attempt to replicate Sweet Dee dancing like an inflatable man.
So, lets close this day of bets and booze with something sophisticated, slightly fruity and deliciously smoky.
Ingredients:
2 oz. Bourbon
1/2 oz. simple syrup
5 dashes of Peychaud's Bittersor
Orange peel
1 cocktail cherry
Mix all ingredients in glass and add a large cube of ice just long enough to chill, then remove ice. Run another orange peel around the rim of the glass and then drop in the drink.
Enjoy.
Honorable Mention: Eggnog
What's this? A post-credits cocktail? Suck it, Marvel!
This one goes out to our dear friend Travis Reed, aka the Bet Labs gatekeeper and NFL survivor pool season-ender.
Thanksgiving is the start of the holiday season and according to Travis, there is nothing better than a jug of generic grocery story brand eggnog with a splash (or four) of Admiral Nelson's spiced rum.
A word to the wise: There is such a thing as too much nutmeg.
How would you rate this article?
This site contains commercial content. We may be compensated for the links provided on this page. The content on this page is for informational purposes only. Action Network makes no representation or warranty as to the accuracy of the information given or the outcome of any game or event.