NBA Betting Trends, Notes & Stats: Red-Hot Nets Lead Power Ratings, Betting Implications of Parity, More
Credit:
Getty Images/Matt Roembke, Action Network. Pictured (L-R): Kyrie Irving, James Harden, Donovan Mitchell, Luka Doncic, Zion Williamson.
Welcome back to the first edition my NBA Trends column of the new year.
As we start 2023, I'm diving into my power rating for all 30 teams across the Association. In addition, I'll discuss a few notable trends dealing with league-wide parity and homecourt advantage and other topics.
As a reminder, power rankings are subjective determinations of relative team strength. Power ratings are concrete projections of what the difference between two teams should be in spread. These numbers are derived from a combination of factors and manually adjusted within reason.
NBA Power Ratings
Yes, I have the Nets No. 1. Don't blame me; blame the numbers.
But to back it up, the Nets have won 12 straight. Brooklyn has the No. 3 halfcourt offense, the No. 4 halfcourt defense, and the 11th-ranked transition offense, according to Cleaning the Glass.
Their only weakness is transition defense, where they rank 25th per possession and 22nd in fastbreak points allowed per 100 possessions.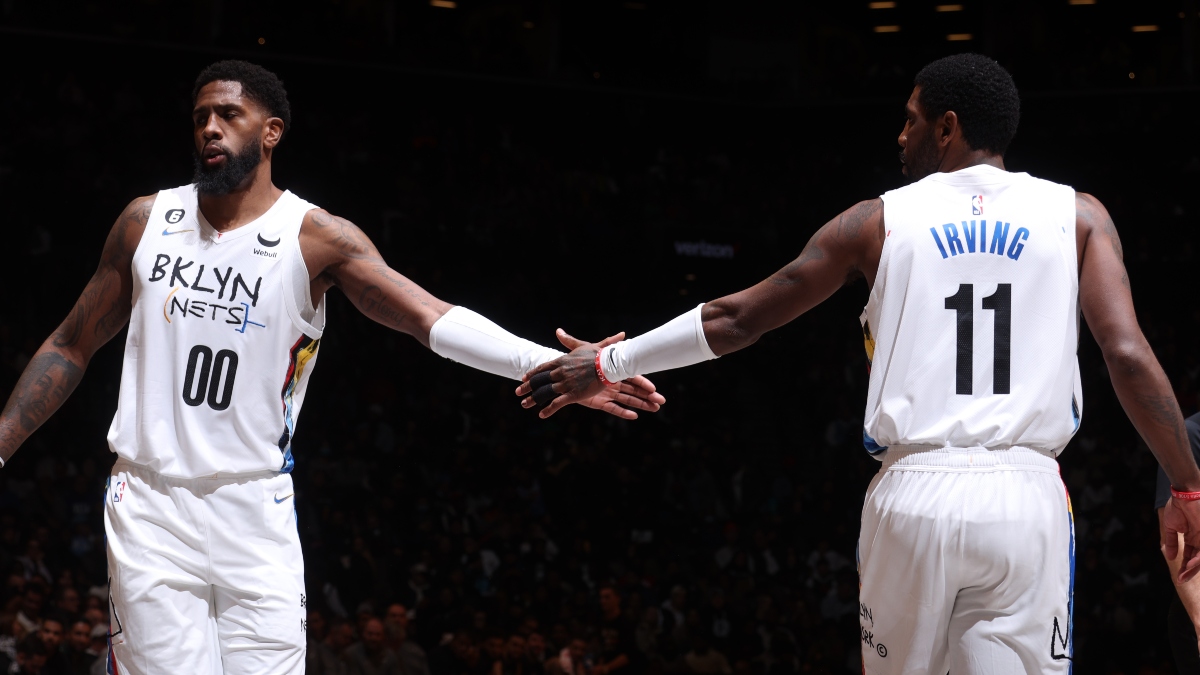 Brooklyn is +900 to win the title at BetRivers. Kyrie Irving may still be a controversial human whose availability is unreliable to some, but this team was a Kevin Durant toe away from a conference finals appearance in 2021.
Nic Claxton has emerged as an elite switchable big. Royce O'Neale has provided a stabilizing presence. With TJ Warren in the lineup, the Nets have a +11.3 Net Rating and Brooklyn is shopping for improvements on the wing.
The Nets are finally better than the market thinks.
The Celtics are still the title favorite, and for good reason. They had a six-game blip during and coming out of the West Coast road trip, but resumed raining shots in the second half of the Timberwolves game and smoked the Bucks on Christmas.
I will say that I still lean very heavily toward the idea that Boston is peaking at the wrong time, but night-to-night, they're a great bet relative to where their line is usually marked.
This might surprise you a bit. I have the Sixers as the third-best team in the league, which seems strong. But the Sixers have the fifth-best halfcourt offense and the third-best halfcourt defense.
You play most of your game in the halfcourt. That's going to go a long way. On top of that, the Sixers are fourth in transition offense. Their one weakness is against teams that run; Philly is 22nd in transition defense.
But overall? Since Nov. 11, the Sixers are 17-6 with a +5.69 point differential. Tyrese Maxey just came back.
It may not feel like this team is as good as the numbers say (they've had the second-easiest strength of schedule so far), but the 76ers are lurking — three games back of the division lead in the loss column, and tied for the best ATS record in the league at 21-14 (60%).
Cleveland remains a top-tier team and elite when you look at the overall resume.
Their strength of schedule drags them down (27th), but this team is actually maybe better suited for playoff basketball than the regular season with their combination of defense (No. 2 in Schedule-Adjusted Defensive Rating, according to Dunks and Threes) and pick-and-roll offense (fourth in points per possession).
The Cavaliers have two wins against the Celtics to feather their cap, but are 7-9 vs. teams over .500 in all other games.
We'll learn a lot more over the next two months if their legit; they also need to get healthy which has been a problem this season. I'd like to see what this team looks like with Ricky Rubio and Dean Wade back.
Again, don't shoot the messenger. I'm just giving you what my ratings spit out.
On the one hand, Dallas is the most fraudulent team at 21-16. They have losses to a bunch of middling or terrible teams without their best players.
They need 60-spots from Luka Doncic to get past mediocre teams; they barely got past the Spurs last week. The Mavericks are 13-22-2 ATS, tied for the worst team in the league against the spread, and 10-19-1 ATS as a favorite.
However, the Mavericks rank ninth in Schedule-Adjusted Net Rating, with the third-best halfcourt offense and the sixth-best transition defense.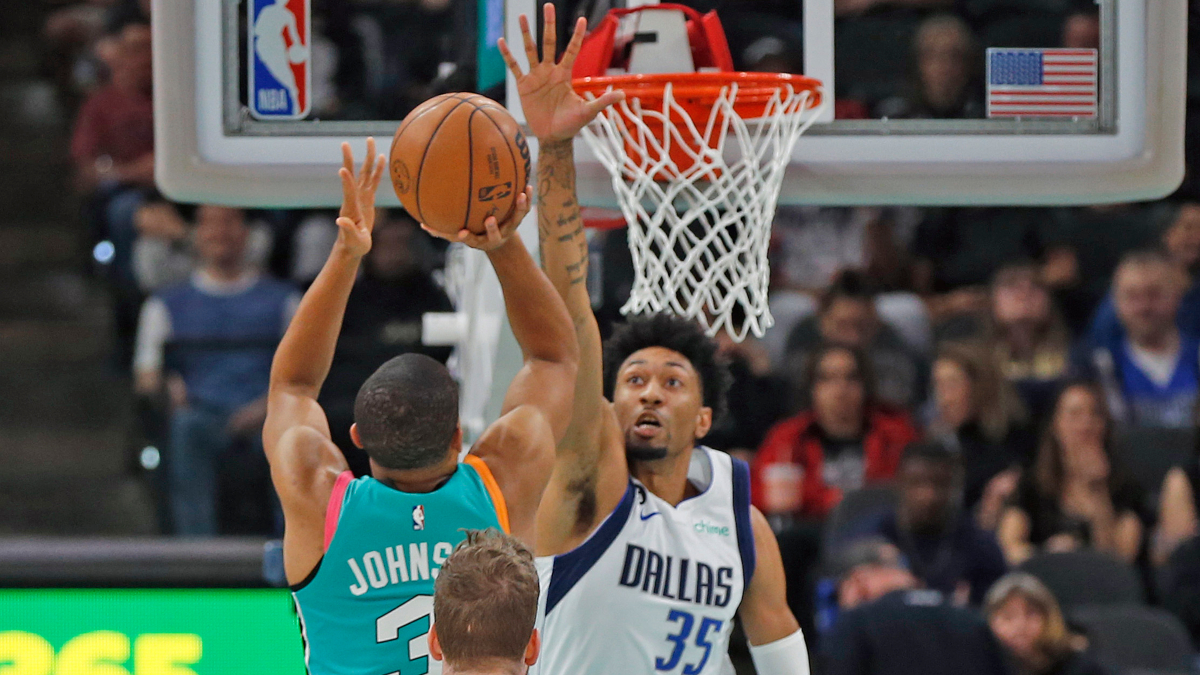 Christian Wood-Luka Doncic lineups have a +7 Net rating. When that pair is on-court without Spencer Dinwiddie, their Net rating shoots up to +14.
A little bit of a slide for the Pels in the ratings after they struggled with the Thunder and Wolves, then lost to the Grizzlies.
Memphis clinched at least a split of tiebreakers with their win Friday, so the Pels will have to finish with a better record to win the division.
Still no Brandon Ingram for the Pels. He's missed 17 in a row now and played in just 15 games this season.
The Suns are floundering without Devin Booker. They managed the early part of the season without Jae Crowder; they thrived even.
But then Cam Johnson went down. And then Booker. And then Shamet. And the tension between the team and Deandre Ayton isn't helping things, either.
Phoenix is missing something, and they know it. The question will be whether they can pull a rabbit trade out of their front office's hat.
Color me surprised at this, too. Here's the thing … Minnesota is top 20 in halfcourt offense, halfcourt defense, transition offense, and transition defense.
There isn't anything the Wolves are really awful at. They're just not, you know, good at anything in particular.
What's interesting is that the Wolves are 15th in offense and 10th in defense among teams in losses. They just don't put them together at the same time.
The reality is that the Wolves are probably better than their performance has indicated thus far. It's just a question of whether the team will implode before they can stabilize.
We're seeing the slow decline of the Jazz — Utah is 7-14 since starting 12-6 — I still have them here because the numbers are good, and they've avoided injuries to what is a pretty delicate team structure.
Most bets on Utah were either on their under of 27.5 or on them to make the playoffs, and it looks like somehow both sides will lose.
Look who's rolling all of a sudden? Here's the reality: It doesn't matter who suits up if the Warriors are playing at Chase Center. Even without Stephen Curry, the Warriors are getting it done to stay afloat until the reigning Finals MVP comes back.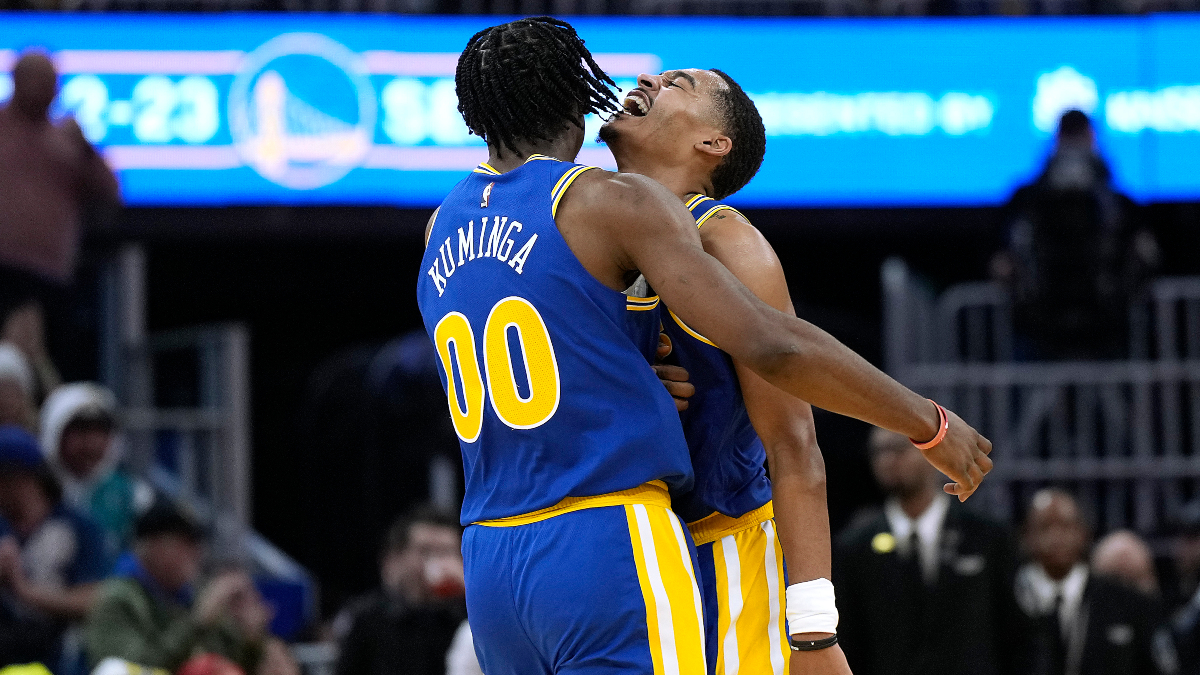 Golden State is +4.47 in ATS differential at home, good for second-best behind the Grizzlies.
If they ever figure out how to play OK on the road instead of completely horrible look out — the Champs will be back.
The Kings are settling back into something closer to a .500 team, which is not surprising and is also really good for them!
They've built up a reservoir of early-season wins, so they have a chance to get one or two more bursts of wins to make the postseason, even if it's just the Play-In Tournament.
But this number shows that the Kings' defense (24th in Adjusted Defensive Rating) is making their margin for error is too slim.
My numbers are never high on Memphis. For perspective, this is significantly higher than the Grizzlies have been in the past two years.
The problem with my ratings is they rely a lot on half-court offense, and Memphis is awful in that regard. They play primarily in transition, trying to run the ball down opponents' throats constantly.
Memphis is still 26th in half-court offense despite being second in half-court defense. They just can't sustainably create efficient scoring opportunities when the game slows down, and, you know, most of the game is in halfcourt.
It's for this reason that I tend to ignore the rating when they're at home with the crowd behind them and rely on it more when they're on the road.
If having the Grizzlies 12th wasn't enough, I have the West's No. 1 team 13th. Trust me, I feel great about it, too.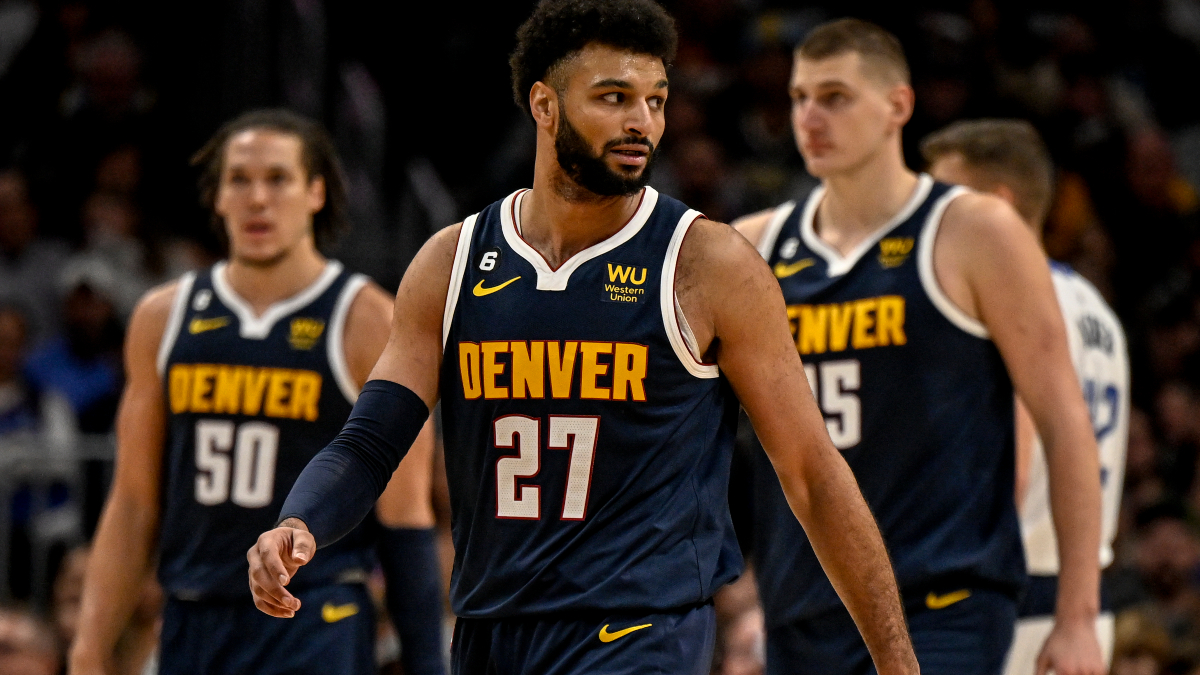 But Denver's defense is so bad, especially in transition where they're 30th, it drags them down.
Denver's numbers all suggest that their record is better than their team strength. They show up for some games and no-show in others. That's one reason Denver is just 18-19 ATS despite their overall success.
I have held out on the idea that the Pacers would regress back and eventually turn to draft positioning, but they might just be pretty good.
Tyrese Haliburton, Buddy Hield, Myles Turner, Bennedict Mathurin, TJ McConnell, Jalen Smith, and Aaron Nesmith are all having good seasons.
Indiana's transition play — top 10 in both offense and defense — keeps them up here.
The Trail Blazers are actually better than this number suggests. They've had a road-heavy schedule (the most road games in the NBA, in fact) and Damian Lillard has missed 12 games so far this season.
For them to be a plus team is honestly encouraging.
I can never tell if Miami is coming or going. The Heat's offensive players can't lift their offensive floor, and their defensive players have matchup issues. But they keep grinding their way toward a playoff spot.
The Clippers are maddeningly inconsistent; just when it looked like they had figured things out, they lost three in a row.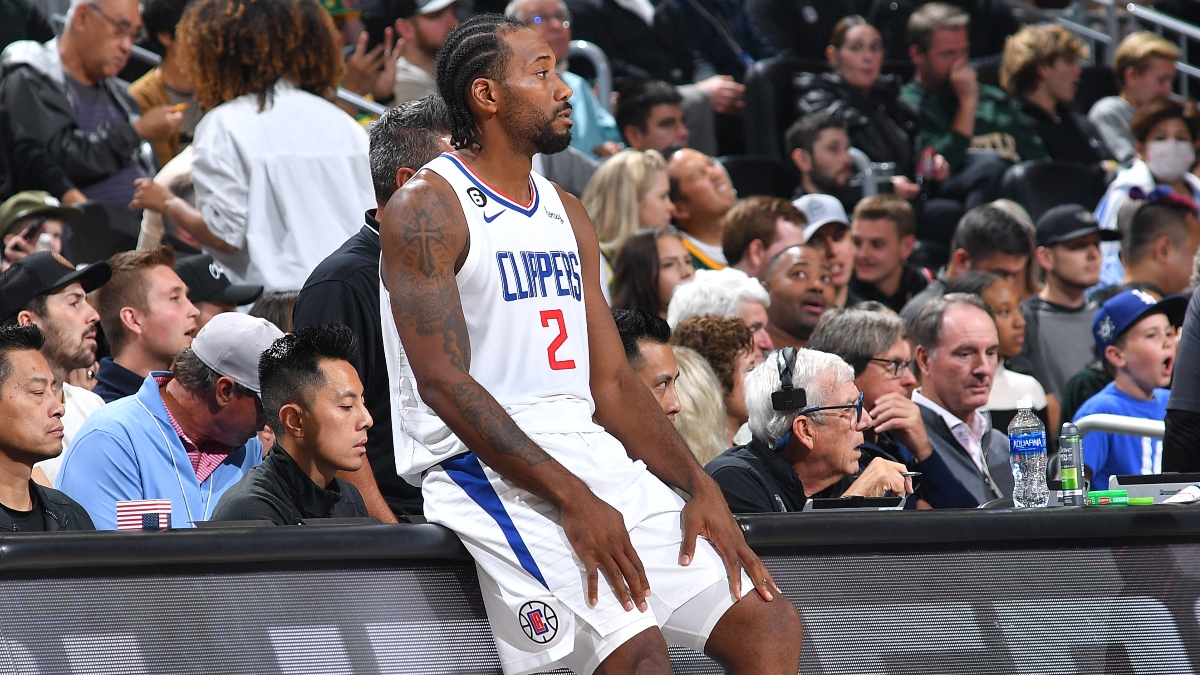 Things haven't clicked yet. Will they?
Another team I'm confused about with their low rating. The Knicks are top-10 in Schedule-Adjusted Defense and 11th on Offense, but they're only top-10 in halfcourt defense.
They're on pace for 47 wins based on point differential; can they stay afloat through trade season?
Their rumored exploration of deals for Immanuel Quickley and Obi Toppin suggests not.
I've bet the Bulls over at 37.5 a few times. Everyone freaked out in their losing streak, which was the absolute nadir of this core's time together.
The Bulls won't be good this season, but they won't be outright bad either.
The roster is not bad, and they've stabilized vs. the easy part of their schedule, but this team also seems to know it is going nowhere.
Yes, you read that right. That's how bad Milwaukee's offense is at the moment. The Bucks are 24th in halfcourt offense and 23rd in transition offense.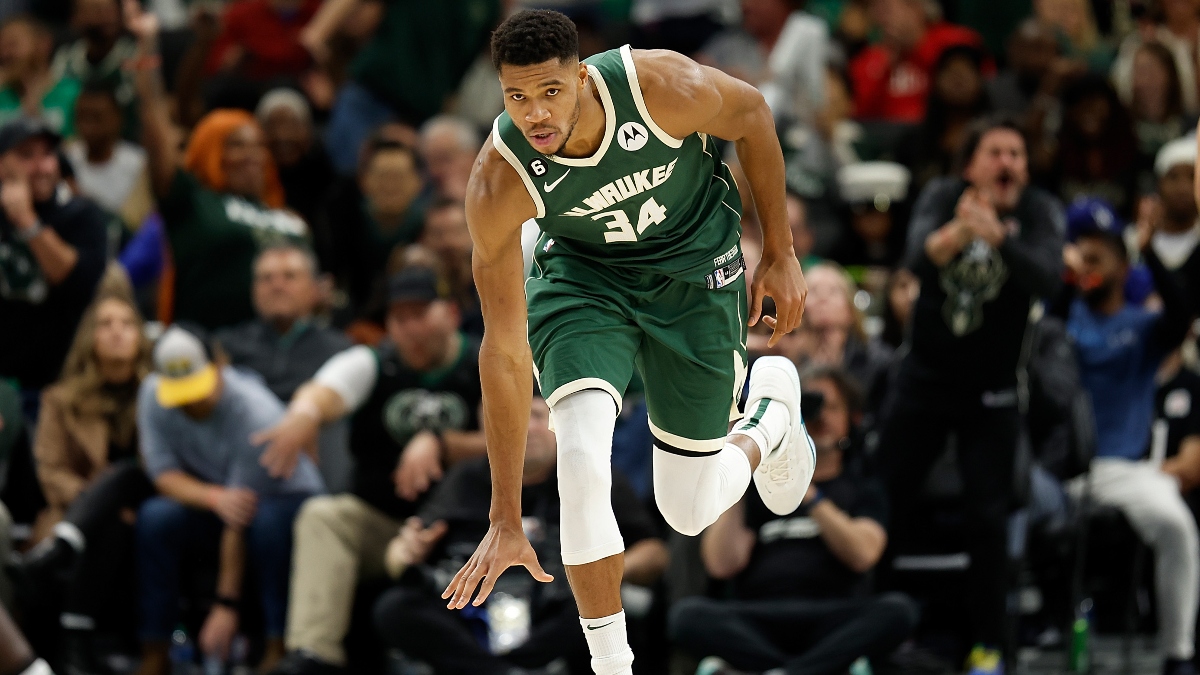 Their defense counter-balances it, but this team is nowhere near as good as their current record.
I fear for my Shai Gilgeous-Alexander Most Improved Player bets; at this pace, he's going to get shut down with a case of "PrestiWantsWembyItis."
If they can just improve a little bit, they might survive Anthony Davis' indefinite absence long enough to make a late postseason push.
This is extremely depressing. This team is so talented and has no chemistry or togetherness.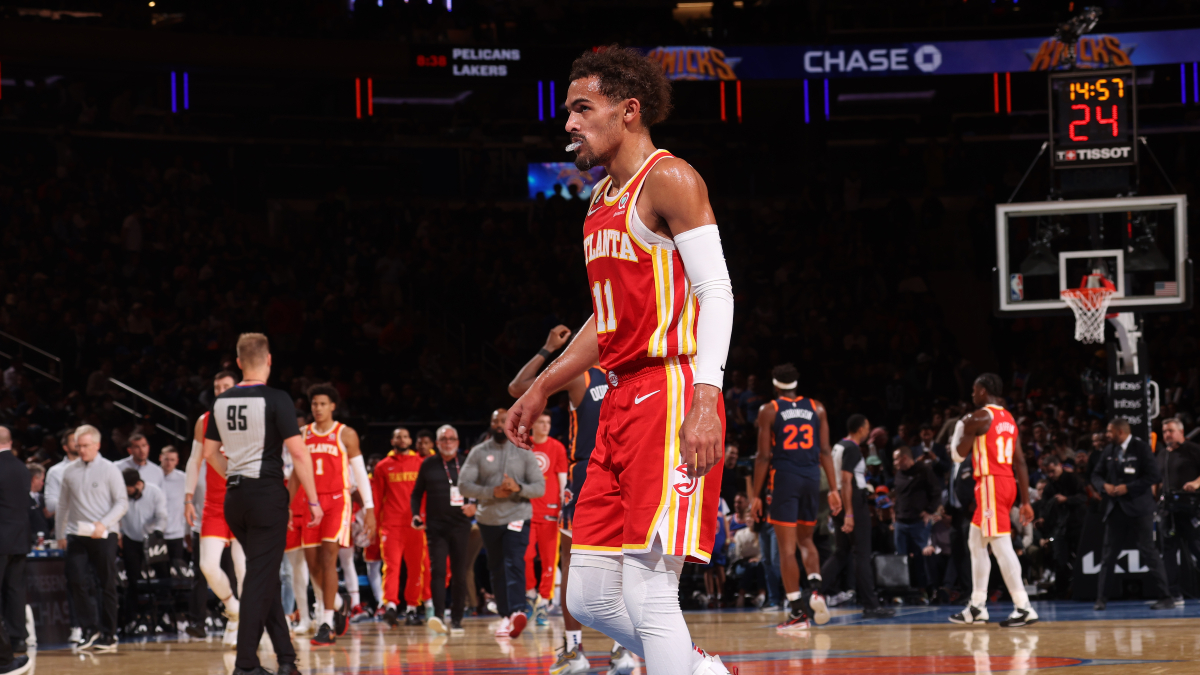 The front office is tumultuous, the coach and the star are clearly at odds; it's all pretty bad.
I'm never one for the "blow it up!" conversations that permeate online discourse constantly. You can just be a respectable team, especially after you win a title. But they are barely hanging on by playing their starters into the ground.
Is this sustainable?
I just want to see the Markelle Fultz—Jalen Suggs—Franz Wagner—Paolo Banchero—Wendell Carter Jr. lineup one time. Just one time.
Is that too much to ask?
Bad.
Worse.
Awful.
Wembanyama.
---
NBA Betting Trends
Here's a look at the latest betting trends as the season nears its halfway mark.
Parity Reigns
From 2003 to 2021-22, teams won 59% of the time when facing teams with a sub-.500 record. This season? Just it happens just 52% of the time. When facing teams with a sub-.400 record, the win percentage was 65% before this season. This season, it's down to 55%.
Let's go deeper. When facing opponents with a worse record at the time of the matchup in the first half of the season (before game 42), from the 2003-04 season to 2021-22, teams won 63% of the time. This season it's just 58% of the time.
How about this one? Home dogs before this season had won outright 34% of the time. This season? It's up to 48%.
However, this one isn't all that much of a new trend. Here's data from Bet Labs on moneyline dog profit performance since 2003, if you bet $100 on every home dog moneyline.
So home dogs weren't profitable in any season from 2005 to 2015. They have been blindly profitable in five of the last eight seasons if you include this season, which is on pace for the most profitable season since at least 2005.
This is not a recommendation to blindly bet home dogs in this or any other season. Notably, if you bet $100 on every home dog from 2015-16 through this season, you'd still be down $1,470. But what we're at least seeing is way more volatility since 2015-16.
Two NBA front office people reached out to me in the last week, unprompted (hand-to-God), and asked what I thought the source of parity was. Their ideas were focused on load management and 3-point variance.
That certainly coincides with the timeline. The 3-point expansion began in 2009 with Orlando, but reached critical mass with the Warriors and Rockets in 2016 through 2020.
Load management began in earnest in 2016-17, though the Spurs had been doing it periodically for at least five years prior.
"Are teams just that much more talented now?" another executive I reached out to asked this week. "I think they are, but I also think the top teams just don't invest themselves night-to-night."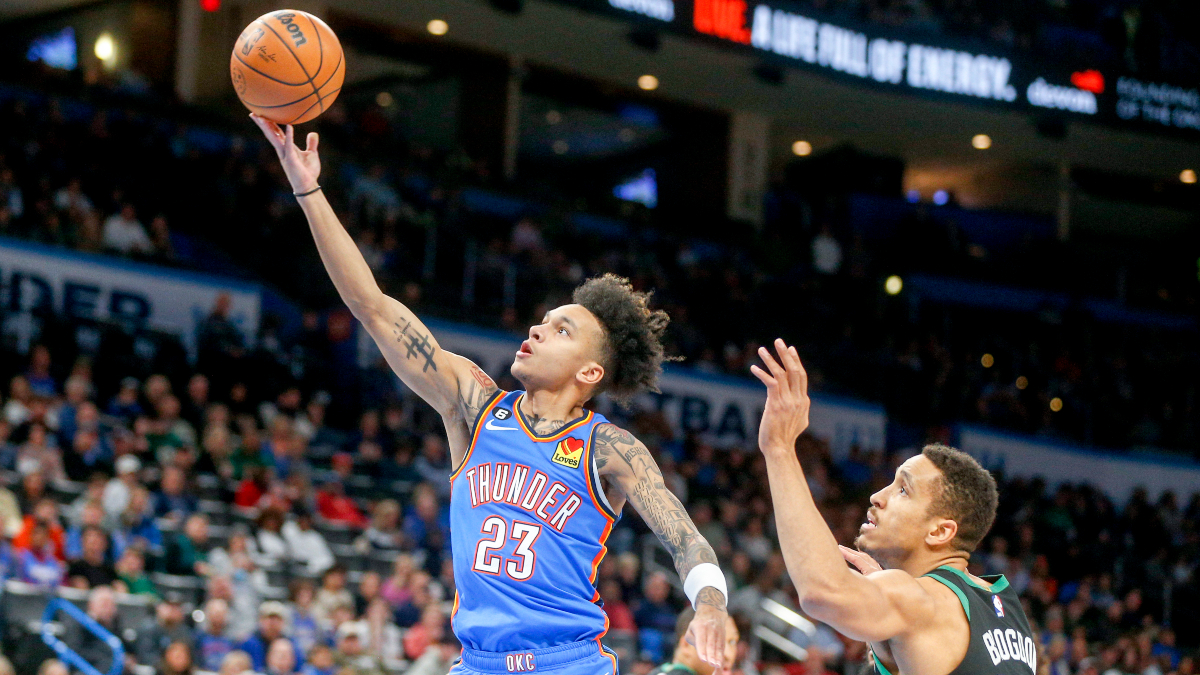 Compared to prior seasons, you're just getting better value on dogs winning outright. From 2003 through 2014-15, dogs who covered won outright 61% of the time. Since 2015-16, they have won outright 67% of the time.
This season? Dogs who covered won outright 72% of the time.
The NBA has been stratified forever and ever. For whatever reason, the gap between teams is simply closer now than it used to be, and closer this season than any we've seen in at least the last 20 years.
Homeward Bound
Homecourt advantage feels very strong this season. The top four teams in ATS performance at home (the Warriors, Grizzlies, Cavaliers, and 76ers) have an average raw point differential of +9 at home.
Home teams this season overall are 61% straight up, 54% ATS. That's compared to 59% straight up and 49% ATS before this season.
However, what's more apparent is that teams' performances are swinging wildly from home to away. Those four top teams in ATS performance at home with a +9? They're -2.85 in average point differential at home.
The average number of teams with a positive Net Rating on the road between 2015-16 and 2021-22 was 9.7, the lowest in that range was six teams.
There are just five such teams this season.
A Weird Celtics Trend
As you can imagine, the Celtics' ATS rest performance is similarly awful: 1-7 ATS. Who knows what is causing that disparity or if it's just noise, but it's something to consider.
The Home-Home Back-to-Backs
Teams on a back-to-back this season: 45% straight up, 54% ATS.
Teams on a back-to-back with both games on their home floor: 71% straight up, 59% ATS.
Teams on a back-to-back with both games at home as dogs in the second game: 58% straight up and 9-2-1 82% ATS.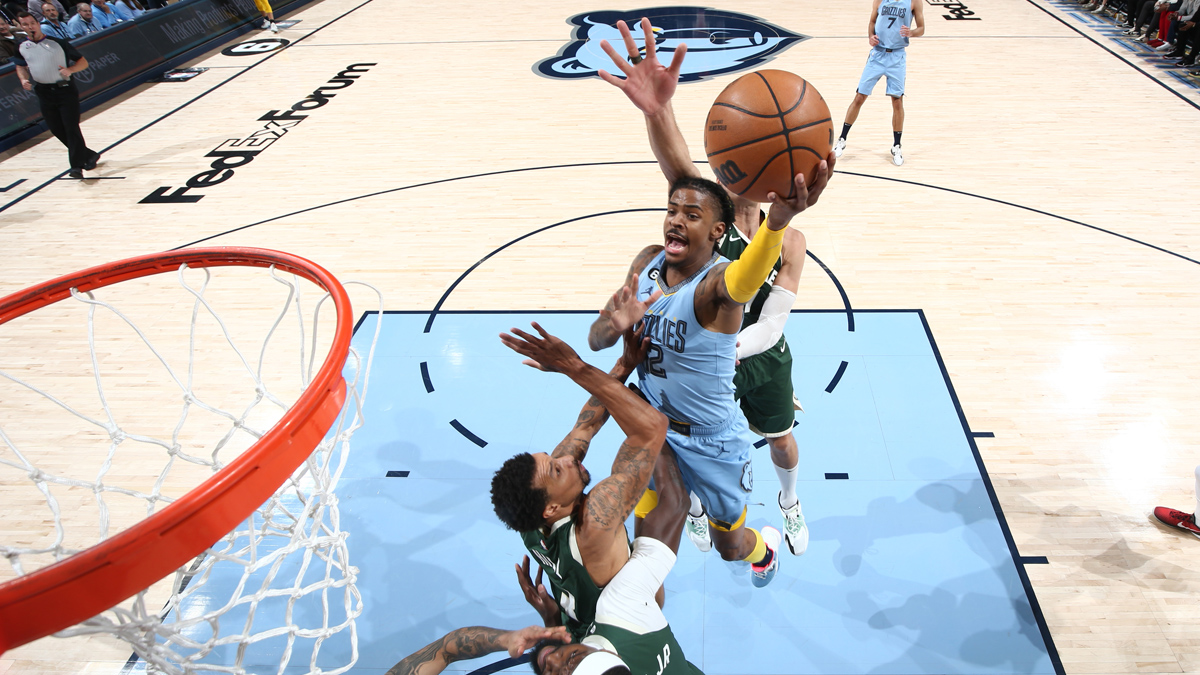 Games in the next two weeks where a team has a home-home back-to-back:
Thursday, Jan. 5: Magic at home vs. Grizzlies
Friday, Jan. 6: Nuggets at home vs. Cavaliers
Saturday, Jan. 7: Spurs at home vs. Celtics
Monday, Jan. 9: Grizzlies at home vs. Spurs
Scoring Is Up … And the Books Know It
The average total this season is 226.3, up from 220.4 last season and 216 over the past six years. But overs are just 51% this season.
So even though we're seeing players scoring 50 points seemingly every night and teams dropping 130 or more regularly, the market has been on it from the start with no real edge there.
How would you rate this article?
This site contains commercial content. We may be compensated for the links provided on this page. The content on this page is for informational purposes only. Action Network makes no representation or warranty as to the accuracy of the information given or the outcome of any game or event.