How Coronavirus Could Impact NFL Betting In 2020
Credit:
CHRIS DELMAS/AFP via Getty Images
Like many other aspects of life, COVID-19 has significantly impacted the 2020 NFL season … and it hasn't even kicked off yet.
With limited offseason programs and no preseason games, there's an unprecedented amount of uncertainty heading into Week 1. With that in mind, three of the four analysts who power the model projections in our new PRO Report outline how the unique circumstances of this season are already impacting (and could continue to impact) their respective models and approaches to betting this season.
Sean is our director of predictive analytics and has a 202-140-3 (59.1%) all-time record on NFL bets he's tracked in The Action Network app. 
As we embark on what will surely be a unique NFL season, it's critical to speculate how COVID could impact some of my decisions.
First, the abbreviated offseason should benefit teams that enter the season with high continuity among players and coaching staff. By contrast, a team like the Panthers — who head into 2020 with six new starters on defense along with a new head coach, offensive coordinator, defensive coordinator and starting quarterback — could be rusty to start the season.
To be clear, I'm not putting a ton of stock into this speculation, but I am treating it as a tie-breaker in coin-flip decisions.
The abbreviated offseason is also likely to factor into how much of an impact certain rookies can make in Year 1. First-round quarterbacks Tua Tagovailoa and Justin Herbert, for example, seem much less likely to start any games in the first half of the season. (This isn't driving any of my betting decisions, though.)
Second, the most crucial impact COVID could have this season is on home-field advantage (HFA).
It's logical to assume that when home teams are playing in front of an empty stadium, it will lower how much their HFA is worth. I'm speculating that HFA will still be worth around 1.5 points in those cases, but this is a very fluid situation, so I'll be updating my priors as the season goes on — I'll adjust how many points HFA is worth for a home team based on how many fans they're expected to allow for a given matchup.
Games played in front of empty stadiums could also be higher scoring.
Offenses would have the luxury of communicating at the line of scrimmage and making necessary adjustments. But will teams be allowed to use artificial crowd noise in these situations? Factors like that remain to be seen — I can't emphasize enough just how much uncertainty there still is heading into this season.
As for player projections, it's pretty straightforward on my end: I'm expecting the possibility of positive COVID tests before games. It really won't be any different than when players are ruled inactive or out due to injury before a game. We may see fourth- or even fifth-string RBs be thrusted into fantasy relevance some weeks.
It's more important than ever to be familiar with every player on every team's 53-man roster.
Travis is The Action Network's Data Manager and is the brain behind our weekly Survivor Pool projections.
Home-field advantage will be the biggest question mark heading into the season. How much of the advantage is tied to travel and how much is tied to playing in a hostile environment?
At this point, it's a guessing game for bettors and sportsbooks alike — everyone will have to be willing to adjust as the season progresses.
I'm also interested to see how referees are affected by the reduced capacity stadiums. There are many studies that show officials are one of the biggest factors for home-field advantage because human nature doesn't want to do something that makes thousands of people yell at you.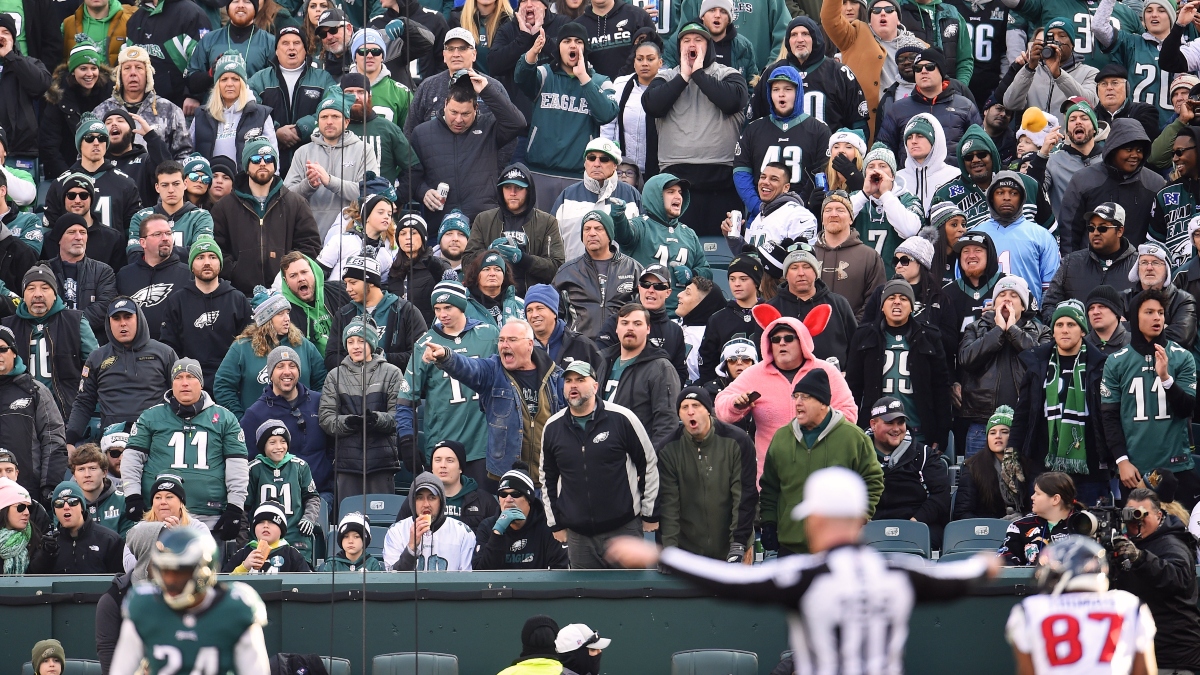 Will empty or partially-empty stadiums mean that penalties are straight down the line for this season? That will be interesting to track.
I agree with Sean about less crowd noise being conducive to more points being scored. But if the over hits at a high rate in Week 1, keep in mind that's a small sample size and that we shouldn't be afraid to bet on the unders in Week 2.
For season-long props and futures, there's more variance for each team because of possible positive tests. You could see key players miss a game or two at a higher rate than usual with COVID-19 adding another layer to the normal injuries that come with an NFL season.
Stuckey is a host of The Action Network podcast and has a 328-287-9 (53.3%) all-time record on NFL bets he's tracked in The Action Network app. 
This is one of the most intriguing NFL seasons we may ever see in our lifetime.
Like Sean and Travis have said, we're going to learn about how much crowds impact the value of home-field advantage, something that's been debated in NFL circles for quite some time.
Adjusting for that impact before the season and then reacting to the early results will be a very interesting endeavor. The small sample size of a weekly slate will obviously produce a lot of noise, so this won't be an easy exercise.
Another primary area of focus early in the season will be how important continuity ends up being. Will teams with new quarterbacks, coaches and/or schemes struggle more than normal early on, and then for longer into the year as a result of reduced preparation and no preseason games?
It could end up being the most important theme of September.
Along those same lines, I'll be curious to see how rookies perform after this summer. The learning curve could end up being much steeper than normal.
How would you rate this article?