NFL Futures Picks: Dolphins to Miss Playoffs, Josh Allen to Win MVP, More
Credit:
Photo by Ezra Shaw/Getty Images. Pictured: Tua Tagovailoa.
Welcome back to another edition of Futures Friday!
Every Friday, we zoom out from the game-to-game trees and consider the whole NFL forest, taking a look around the league and talking big-picture awards, season leaders, playoff odds and more.
Too many bettors think of futures as dart throws prior to the season before crossing their fingers, waiting six months and hoping for the best. We're playing the market every week, buying low and selling high, building a deep and varied portfolio that should give us long-term upside. And as we near the playoffs, the future is closer than ever.
Earlier this week, we already had some fun with futures award parlays. Today, we've got two playoff bets — one team in, one team out — and an MVP candidate with odds that don't match his upside with a month to go.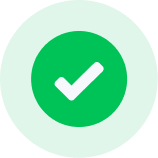 Dolphins to miss playoffs (+275, Caesars)
The Dolphins are struggling.
If you somehow missed it over the last couple weeks, Miami's offense has gone in the tank. In Week 13, San Francisco jammed those speedy receivers at the line to throw off Tua Tagovailoa's timing and also took away the middle of the field — the Dolphins didn't have any answers.
Brandon Staley copied the script last week, and suddenly this Miami offense has gone stale. Outside of two broken Tyreek Hill scoring plays, an underwhelming Chargers defense held Miami to under 100 yards for the entire game.
Tagovailoa looks like he's seeing ghosts. His timing is all wrong, and his pristine accuracy has been way off. Tagovailoa has run point for this offense all year and has gotten the ball out with precision, but he and Mike McDaniel haven't had any answers with that timing thrown off.
This is a pretty bad time for that to happen — not just because we're near the end of the season, but because Miami faces a brutal defensive schedule down the stretch. The Dolphins play all three division opponents, each among the league's finest defenses by coaching scheme and talent. If McDaniel can't find answers for his offense, this could go south in a hurry.
Football Outsiders has the Dolphins at 77% to make the playoffs, and 538.com has them at 70%. At +275 to miss, that's an implied 73% to make, right at those projections. But those numbers are based on what we've seen from Miami all season, a lethal top-three passing attack. If the offense is broken, that math changes.
Miami is a touchdown underdog in Buffalo on Saturday. It's tough to see them getting a road win against the Super Bowl favorites, especially on a cold, snowy night. Tagovailoa hasn't performed well in cold weather, and neither has Miami historically.
The Dolphins then return home for a Christmas matchup against the Packers that favors Green Bay stylistically. I picked the Packers in this week's Lookahead — and a fourth straight loss would drop Miami below 50%.
Even a win doesn't save Miami, because the Patriots and Jets are next. Those are two of the best defenses in football, both coached by elite defensive minds who've already seen this Miami offense and had plenty of time to scheme and adjust.
Those games are what soccer fans call "6-pointers." A Miami loss isn't just a loss, but also a win for Miami's direct playoff competitors. If Miami loses all three remaining division games, the Phins drop to just 6% to make the playoffs at 538, regardless of the Packers outcome.
I think the jig may be up. I'm playing the Dolphins to miss the playoffs at +275, and I'll take it one step further. Miami is +700 to finish last in the division at Bet365. The Dolphins are only one game up on the Pats and Jets. If they totally collapse down the stretch, they'll fall behind and lose tiebreakers to both.
I'll split my bet and play three-quarters of my bet on Miami to miss the playoffs at +275, with the rest essentially an escalator on Miami +700 to finish last in the division.
THE PICK: Dolphins to miss playoffs (+275)
---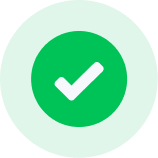 Packers to make playoffs (+1200, Caesars)
The Packers certainly haven't lived up to expectations.
Green Bay was supposed to be a Super Bowl contender; that dream is gone. But the Packers are more average than bad, and they've been left for dead when there's not quite dirt on the grave just yet.
The Packers entered the week with just a 6% chance of making the playoffs at 538. That would tell us to stay away even at +1200, an implied 7.6%. But those odds have already increased thanks to Seattle's Thursday night loss that really opened up the NFC playoff race, and 538 has Green Bay up to 9%, already a 50% increase.
Green Bay's offense hasn't been as lethal, but the run game is strong and Aaron Rodgers has found a star weapon in Christian Watson. The Packers pass defense has been great all season at sixth in DVOA. The big problems have been the horrendous run defense and special teams, both ranked bottom four.
That's where Green Bay's schedule comes into play. The Packers are big favorites on Monday Night Football against a Rams team that can't run the ball and doesn't have many healthy bodies left. Up next, it's those aforementioned Dolphins, another team that doesn't run much and has the worst special teams in the league.
Win that and Rodgers will start smelling the playoffs, with only two division games left. Green Bay would be 7-8 with a home game against the overrated Vikings, and they'd surely be a favorite.
Win that one and 538 puts the Packers at 47% to make the playoffs. They'd essentially be a coin flip and might very well head to Detroit in Week 18 for a de facto play-in game, leaving us a chance to hedge or let it ride.
Green Bay doesn't control its destiny even by winning out, so there's a reason we're getting +1200 here. If you like the Packers but want a more cautious outcome, a 3-1 finish hits the over 7.5 win total posted at DraftKings (+140). Maybe you use that to fund the playoff chances.
Or maybe you go the other way and get even more aggressive. If the Packers do make the playoffs, Rodgers would almost certainly play either the rival Vikings again — or, more likely, a 49ers team he's typically dominated, one starting a seventh-round rookie quarterback in his first ever playoff game.
Could Rodgers and these Packers still make a run? Never say never. I like the way the final month of games look for Green Bay, so I'm compelled to play the +1200 and see if Rodgers can pull one more Packers rabbit out of his hat.
THE PICK: Packers to make playoffs (+1200)
---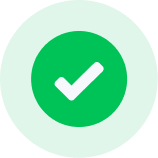 Josh Allen to win MVP (+2500, DraftKings)
Sportsbooks seem to think the MVP race is down to two men. Jalen Hurts is the odds-on favorite, and Patrick Mahomes is the only other guy within shouting distance.
Personally, I think those odds should be reversed, but that's a column for another day. More importantly, I don't think this is a two-man race just yet.
We know the formula for an NFL MVP; I wrote about it before the season. We are looking for a quarterback who wins 13-plus games, makes a run at the 1-seed, pushes 4,500 yards, 40-plus touchdowns and is at or near the top of the EPA and EPA + CPOE ranks.
There isn't one candidate who checks every box. Hurts may or may not hit the statistical marks, depending on how voters weigh his rushing stats. He's likely got the wins and the 1-seed, but he comes up shockingly short on the advanced metrics. Mahomes has the numbers and metrics, and likely the wins, but he's not in position for the 1-seed.
That's because the Bills are the 1-seed right now and control their destiny, and that's why I think Josh Allen is still a real MVP threat.
Yes, Allen has fallen off. Through six games, Allen threw for 17 TDs and just under 2,000 yards with only four picks, culminating with a head-to-head win over Patrick Mahomes and the Chiefs, an important tiebreaker for the 1-seed and — maybe — the MVP.
Allen has thrown only nine TDs and 1,573 yards in the seven games since. That includes seven interceptions, a few back-breakers that directly cost the Bills a couple games.
But the truth is Allen is also the biggest reason Buffalo was in those games in the first place. Allen is as much the reason the Bills have survived this midseason swoon as the reason for the dip. He's doing everything for this offense. How many times have you seen the Bills turn to Old Faithful, with Allen running because the team has no other answers?
It's hard to find a more valuable player to what his team does, and the fact that the Bills are still the 1-seed in the uber-competitive AFC even after a two-month dip shows just how good Allen is. More importantly, it also sets Allen up for a memorable closing month that could give him a push for the MVP.
People remember hot starts and big finishes — that gooey middle can sometimes get lost in the wash. Buffalo is set up to finish with a flourish. The Bills host the Dolphins Saturday night in snowy Highmark Stadium, where Buffalo is primed for a big win. After that, it's a game against the corpse of Chicago's defense, and then it's the big one — a road trip to face the red-hot Bengals.
If Allen and the Bills lose that, kiss this bet goodbye. But while Mahomes is compiling numbers against bad teams down the stretch without any real chance for an MVP moment, that Week 17 game between the Bills and Bengals will be the final major AFC domino that sets the whole playoff picture.
If Allen beats a Bengals team playing as well as anyone to effectively clinch the 1-seed and reassure Buffalo's status as a Super Bowl favorite, Allen will be thrust back into the MVP race in a hurry.
A do-everything QB with 13-plus wins, the 1-seed and all the numbers? Those midseason interceptions will be quickly written off as "Hey, remember when Allen was hurt with that elbow injury?" Don't forget Allen would have head-to-head wins over Mahomes and Joe Burrow and a far sexier case than Hurts.
Allen also has a good chance to finish top two in both EPA and EPA + CPOE with a big finish, behind only Mahomes.
The Bills are 51% to win the AFC 1-seed, per Football Outsiders. That's better than coin-flip odds that we're betting on the all-world QB on a 1-seed. That alone gives us a chance, especially if the Eagles stumble. Add in a big finish with memorable wins and an MVP moment in Cincinnati, and we're cooking.
I can't get anywhere near +2500 on Allen. He's far too good, too valuable to be this much of a long shot as the superstar on a 1-seed with under a month left. We have to play Allen for MVP and hope for a big finish.

THE PICK: Josh Allen to win MVP (+2500)
---
How would you rate this article?
This site contains commercial content. We may be compensated for the links provided on this page. The content on this page is for informational purposes only. Action Network makes no representation or warranty as to the accuracy of the information given or the outcome of any game or event.