NFL Week 1 Betting Takeaways: What's Real and What Isn't Entering Week 2?
Credit:
Rob Carr/Getty Images. Pictured: Quarterback Trevor Lawrence #16 of the Jacksonville Jaguars.
The story of a wild Week 1 in the NFL begins and ends with the kickers, after six different games were decided  — or in the case of the Colts–Texans, not decided — on last second kicks.
The Steelers beat the Bengals because of a blocked Evan McPherson extra point at the end of regulation and a missed a 29-yarder in overtime. The Giants beat the Titans because of a Randy Bullock miss at the buzzer. The Colts tied the Texans and later cut Rodrigo Blankenship after he shanked a game-winner.
The Saints and Browns hit their winning kicks from long range to beat the Falcons and Panthers, respectively. Denver missed its 64-yarder on Monday Night Football. Special teams are surely important and do matter — Football Outsiders weights them as one-eighth or 12.5% of a team's rating.
But this column every week will look beyond the plays you remember that decide games. It will try to ignore the tons of noise that makes headlines and focus on the signal to try to gauge what we learned in the past week of the league and then apply it to games going forward.
The truth is, there's a lot of random bounces of the ball, kicks off uprights and high leverage turnovers that swing results in any one single-game data point. If you went just by Week 1 results, you'd probably think the Colts and Broncos are doomed and that the Steelers are better than people thought prior to the season's beginning.
Let's parse through some of Week 1 and determine what is signal — predictive and potentially meaningful going forward. And what is noise — not predictive and unlikely to continue as it's more a matter of statistical variance.
Pittsburgh Won, but Its Offense Was Among the NFL's Worst in Week 1
Cincinnati was minus-5 in turnover margin and yet still came within a made extra point of winning its Week 1 matchup. The Steelers defense held the Bengals to 4.4 yards per play, but the really concerning indicators come on offense for Pittsburgh.
Pittsburgh converted a first down on just 52% of its new series of downs Sunday, per PFF. The league average sat at 71% and the Steelers were a full three percent worse than the next worst offense, the Cowboys, who finished with three points. The Steelers had the league's second-worst success rate, only Chicago's offense was worse, and the Bears played in a heavy rainstorm in terrible field conditions.
The Steelers had 11 drives in regulation and only one drive gained more than 32 yards. Pittsburgh had incredibly favorable field position because of the turnovers and two of Pittsburgh's scoring drives in regulation began in Bengals territory.
It's very difficult to spin anything positive out of the game for the Steelers and the offense played much worse than I thought it was prior to Sunday. Only Trey Lance and Dak Prescott posted worse EPA + CPOE composite numbers than Mitch Trubisky.
Verdict: I'm selling Pittsburgh's offense hard in Week 2 against a New England defense that held a much more talented Miami offense to just 5.2 yards per play and 307 total yards. I bet New England ML -115 and like it to -2 or better.
---
Green Bay Scored Seven Points, but Was Top 10 in Early Down Success Rate
The Packers lost once again in a blowout in Week 1, but the underlying metrics were not all bad for Aaron Rodgers and this offense. The lack of talent is sure to be an issue, but Green Bay finished ninth in first down conversion rate at 73%, two percent better than league average.
The Packers also were ninth in early down success rate and 26th in late down success rate. No offense in the NFL was worse in the late downs than the Packers, who finished 32nd in EPA/play on third and fourth down.
Early down rates are more predictive than late down going forward, due to the high variance that happens on game-changing and deciding plays on third and fourth down.
With that being said, you have to be careful in such a small sample. For example, if you control for win probability parameters, the Packers' early down offense was actually a bottom 10 unit while their chances of winning the game were greater than 10%.
Verdict: Green Bay was a prime regression candidate entering the season and that remains true, but the signs from Week 1 were not all bad and overreacting to that one game sample is risky given Rodgers' track record.
Jacksonville Was Better Than You Think and Actually Won Parts of the Box Score vs. the Commanders
Year 2 of Trevor Lawrence started significantly better than Year 1, even if the Jaguars blew an eight-point lead in the fourth quarter and lost in Washington to Carson Wentz.
Jacksonville had more yards per play (6.2-5.6) and a higher early down success rate, and if not for two red zone failures, the Jaguars would have covered (and maybe even won) in Washington. The Jaguars converted a new series of first downs at the eighth-highest rate in the league.
Credit Wentz for stellar play on third down as the Commanders converted 7-of-10 there, but that level of late down conversion is not at all sustainable. Jacksonville, meanwhile, made a first down on 66% of its series before even getting to third down. The Jaguars were a top four offense in EPA/play and success rate on first and second down.
There's a lot of positives from Lawrence's individual play too, and he deserved another touchdown if not for a Travis Etienne drop on a crucial red zone play inside the five. Jacksonville probably isn't a good team, but the difference between them under Doug Pederson now and Urban Meyer last season seems significant.
And it's another data point in the right direction for Lawrence after he finished the season on a high note at home against Indianapolis.
Verdict: Next up for the Jaguars is the Colts at home, where the Jaguars have weirdly always beat their rivals from Indianapolis. Given Indianapolis' early down defensive issues, Shaq Leonard's injury and the lack of pass rush for the Colts, Lawrence should succeed. More on the Colts in a minute, but I bet the Jaguars at +4.5 and like them at +4 or better in Week 2.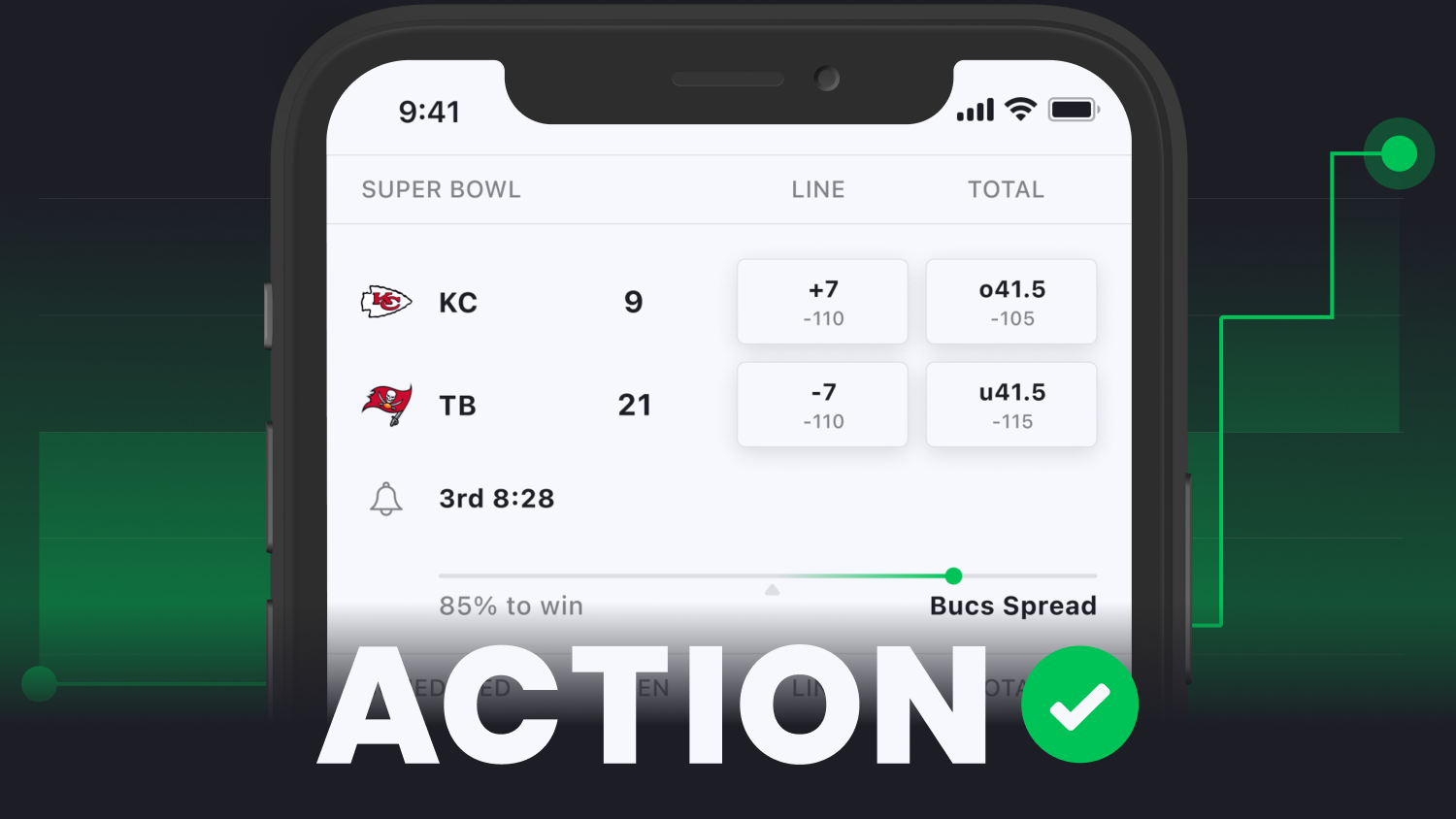 The must-have app for NFL bettors


Free picks from proven pros

Live win probabilities for your bets
Red Zone Woes: Denver and Indianapolis Toss Away Winnable Games
The Broncos didn't need a big scoreboard comeback to get back into the game, but the Broncos-Seahawks and Colts-Texans games were really quite similar.
The road favorite kept botching chances to put up points in the red zone and the plucky underdog hung around the game long enough just to win it, or in Houston's case, tie it. Both underdogs needed field goal misses in crucial high leverage spots.
It's not the first time that Matt Ryan and Russell Wilson's offenses have underperformed in the red zone, but neither can really be placed on the quarterback in this case. Denver fumbled twice inside the one-yard line, while Colts' wide receivers dropped two open touchdowns and Frank Reich opted to run wildcat on a fourth and goal in the first quarter.
The Colts' tie with the Texans was actually their best Week 1 result since a 2013 opening week win against the Raiders. It's no surprise that Reich's squad struggled in Week 1, where he's never covered the spread or won outright in his time as Colts' coach.
Indianapolis still finished in the top 10 in early down offensive metrics, both success rate and EPA/play. The offensive line yards were well above average and the net yards per play was +1.3 in favor of the Colts.
The Broncos host the Texans next, but there's still reason to be concerned about their defense. You can respect the second half adjustments, but Denver allowed 6.8 yards per play in the first half.
The Broncos success rate defensive numbers and yards per drive allowed from last season suggested regression was coming in a major way for this defense. I'm still selling Denver's defense again in week 2, even if the offense looked quite impressive in Seattle on Monday.
Verdict: I'm not betting the Colts in Week 2, but I already have Indianapolis' home opener against the Chiefs as a potential prime sell-high, buy-low spot in Week 3. Denver remains a sneaky over team, especially if the market doesn't react to the box score because of a 17-16 finish in Week 1. The defense has plenty of holes right now.
How would you rate this article?
This site contains commercial content. We may be compensated for the links provided on this page. The content on this page is for informational purposes only. Action Network makes no representation or warranty as to the accuracy of the information given or the outcome of any game or event.