Super Bowl Betting Odds History: Spreads, Over/Unders & Results for All 54 Games
Credit:
Focus on Sport/Getty Images. Pictured: Chiefs QB Len Dawson in Super Bowl IV
The Kansas City Chiefs and San Francisco 49ers opened as a pick 'em for Super Bowl 54 — only the fourth time that has happened in NFL history.
Last year, the Patriots and Rams opened as a pick 'em. The Patriots ended up closing as 2-point favorites then winning, 13-3, to give Tom Brady his sixth ring.
Let's dive into the full betting history of the Super Bowl — from the biggest upset in the game's history (Joe Namath in Super Bowl 3), to the Chiefs and 49ers in Super Bowl 54 — with odds, spreads, over/unders and results for every title game.
Super Bowl I (1)
Game: Green Bay Packers vs. Kansas City Chiefs
Spread: Packers (-14)
Over/Under: N/A
Straight Up Result: Packers, 35-10
Against The Spread Result: Packers covered by 11 points
Super Bowl II (2)
Game: Green Bay Packers vs. Oakland Raiders
Spread: Packers (-13.5)
Over/Under: 43
SU Result: Packers, 33-14
ATS Result: Packers covered by 5.5 points
Super Bowl III (3)
Game: Baltimore Colts vs. New York Jets
Spread: Colts (-18)
Over/Under: 40
SU Result: Jets, 16-7
ATS Result: Jets covered by 27 points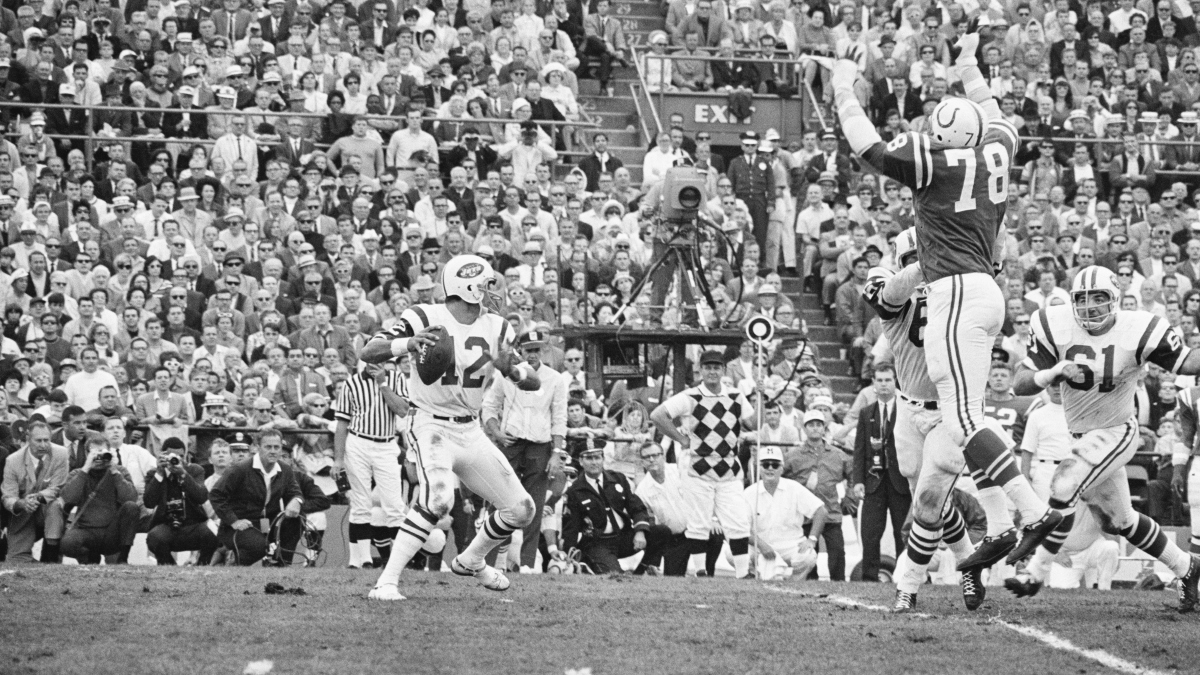 Super Bowl IV (4)
Game: Minnesota Vikings vs. Kansas City Chiefs
Spread: Vikings (-12)
Over/Under: 39
SU Result: Chiefs, 23-7
ATS Result: Chiefs covered by 28 points
Super Bowl V (5)
Game: Dallas Cowboys vs. Baltimore Colts
Spread: Cowboys (-2.5)
Over/Under: 36
SU Result: Colts, 16-13
ATS Result: Colts covered by 5.5 points
Super Bowl VI (6)
Game: Dallas Cowboys vs. Miami Dolphins
Spread: Cowboys (-6)
Over/Under: 34
SU Result: Cowboys, 24-3
ATS Result: Cowboys covered by 15 points
Super Bowl VII (7)
Game: Miami Dolphins vs. Washington Redskins
Spread: Dolphins (-1.5)
Over/Under: 33
SU Result: Dolphins, 14-7
ATS Result: Dolphins covered by 5.5 points
Super Bowl VIII (8)
Game: Miami Dolphins vs. Minnesota Vikings
Spread: Dolphins (-6.5)
Over/Under: 33
SU Result: Dolphins, 24-7
ATS Result: Dolphins covered by 10.5 points
Super Bowl IX (9)
Game: Pittsburgh Steelers vs. Minnesota Vikings
Spread: Steelers (-3)
Over/Under: 33
SU Result: Steelers, 16-6
ATS Result: Steelers covered by 7 points
Super Bowl X (10)
Game: Pittsburgh Steelers vs. Dallas Cowboys
Spread: Steelers (-6.5)
Over/Under: 36
SU Result: Steelers, 21-17
ATS Result: Cowboys covered by 2.5 points
Super Bowl XI (11)
Game: Oakland Raiders vs. Minnesota Vikings
Spread: Raiders (-4.5)
Over/Under: 38
SU Result: Raiders, 32-14
ATS Result: Raiders covered by 13.5 points
Super Bowl XII (12)
Game: Dallas Cowboys vs. Denver Broncos
Spread: Cowboys (-6)
Over/Under: 39
SU Result: Cowboys, 27-10
ATS Result: Cowboys covered by 11 points
Super Bowl XIII (13)
Game: Pittsburgh Steelers vs. Dallas Cowboys
Spread: Steelers (-3.5)
Over/Under: 37
SU Result: Steelers, 35-31
ATS Result: Steelers covered by 0.5 point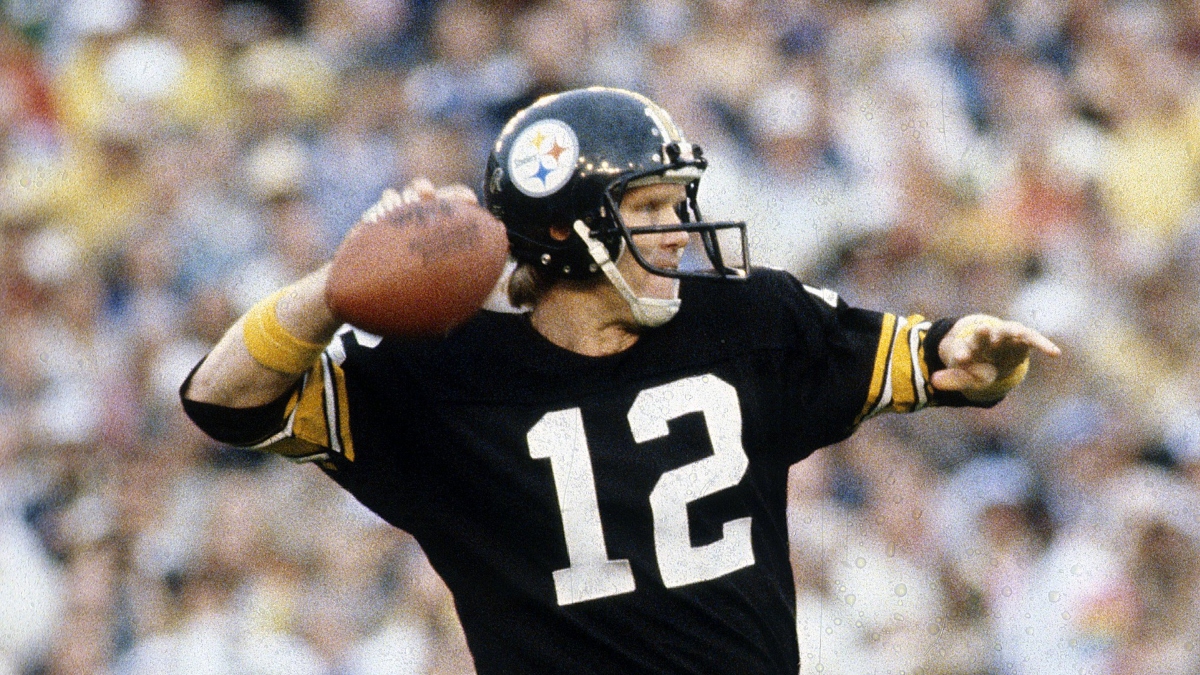 Super Bowl XIV (14)
Game: Pittsburgh Steelers vs. Los Angeles Rams
Spread: Steelers (-10.5)
Over/Under: 36
SU Result: Steelers, 31-19
ATS Result: Steelers covered by 1.5 points
Super Bowl XV (15)
Game: Philadephia Eagles vs. Oakland Raiders
Spread: Eagles (-3)
Over/Under: 37.5
SU Result: Raiders, 27-10
ATS Result: Raiders covered by 20 points
Super Bowl XVI (16)
Game: Cincinnati Bengals vs. San Francisco 49ers
Spread: Bengals (-1)
Over/Under: 48
SU Result: 49ers, 26-21
ATS Result: 49ers covered by 6 points
Super Bowl XVII (17)
Game: Miami Dolphins vs. Washington Redskins
Spread: Dolphins (-3)
Over/Under: 36.5
SU Result: Redskins, 27-17
ATS Result: Redskins covered by 13 points
Super Bowl XVIII (18)
Game: Washington Redskins vs. Los Angeles Raiders
Spread: Redskins (-3)
Over/Under: 48
SU Result: Raiders, 38-9
ATS Result: Raiders covered by 32 points
Super Bowl XIX (19)
Game: San Francisco 49ers vs. Miami Dolphins
Spread: 49ers (-3)
Over/Under: 53.5
SU Result: 49ers, 38-16
ATS Result: 49ers covered by 19 points
Super Bowl XX (20)
Game: Chicago Bears vs. New England Patriots
Spread: Bears (-10)
Over/Under: 37.5
SU Result: Bears, 46-10
ATS Result: Bears covered by 26 points
Super Bowl XXI (21)
Game: New York Giants vs. Denver Broncos
Spread: Giants (-9.5)
Over/Under: 40
SU Result: Giants, 39-20
ATS Result: Giants covered by 9.5 points
Super Bowl XXII (22)
Game: Denver Broncos vs. Washington Redskins
Spread: Broncos (-3.5)
Over/Under: 47
SU Result: Redskins, 42-10
ATS Result: Redskins covered by 35.5 points
Super Bowl XXIII (23)
Game: San Francisco 49ers vs. Cincinnati Bengals
Spread: 49ers (-7)
Over/Under: 48
SU Result: 49ers, 20-16
ATS Result: Bengals covered by 3 points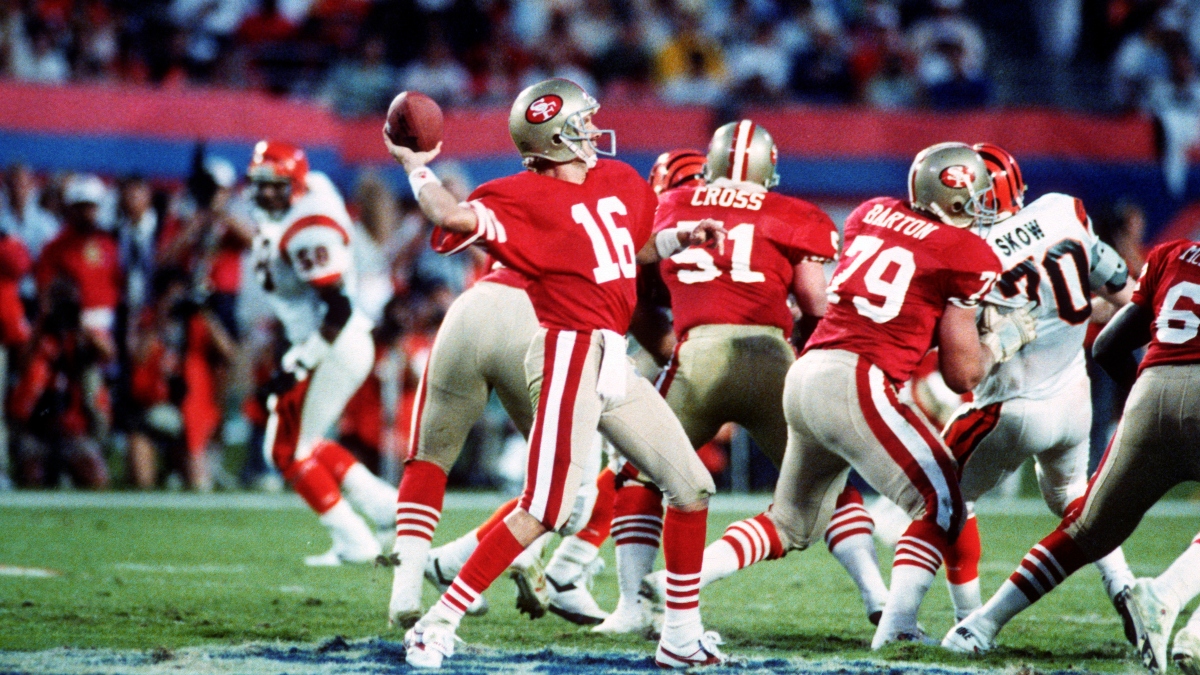 Super Bowl XXIV (24)
Game: San Francisco 49ers vs. Denver Broncos
Spread: 49ers (-12)
Over/Under: 48
SU Result: 49ers, 55-10
ATS Result: 49ers covered by 33 points
Super Bowl XXV (25)
Game: Buffalo Bills vs. New York Giants
Spread: Bills (-6.5)
Over/Under: 40.5
SU Result: Giants, 20-19
ATS Result: Giants covered by 7.5 points
Super Bowl XXVI (26)
Game: Washington Redskins vs. Buffalo Bills
Spread: Redskins (-7)
Over/Under: 48.5
SU Result: Redskins, 37-24
ATS Result: Redskins covered by 6 points
Super Bowl XXVII (27)
Game: Dallas Cowboys vs. Buffalo Bills
Spread: Cowboys (-6.5)
Over/Under: 44.5
SU Result: Cowboys, 52-17
ATS Result: Cowboys covered by 28.5 points
Super Bowl XXVIII (28)
Game: Dallas Cowboys vs. Buffalo Bills
Spread: Cowboys (-10.5)
Over/Under: 50.5
SU Result: Cowboys, 30-13
ATS Result: Cowboys covered by 6.5 points
Super Bowl XXIX (29)
Game: San Francisco 49ers vs. San Diego Chargers
Spread: 49ers (-18)
Over/Under: 54
SU Result: 49ers, 49-26
ATS Result: 49ers covered by 5 points
Super Bowl XXX (30)
Game: Dallas Cowboys vs. Pittsburgh Steelers
Spread: Cowboys (-13.5)
Over/Under: 52
SU Result: Cowboys, 27-17
ATS Result: Steelers covered by 3.5 points
Super Bowl XXXI (31)
Game: Green Bay Packers vs. New England Patriots
Spread: Packers (-14)
Over/Under: 49.5
SU Result: Packers, 35-21
ATS Result: The game resulted in a push
Super Bowl XXXII (32)
Game: Green Bay Packers vs. Denver Broncos
Spread: Packers (-11.5)
Over/Under: 49
SU Result: Broncos, 31-24
ATS Result: Broncos covered by 18.5 points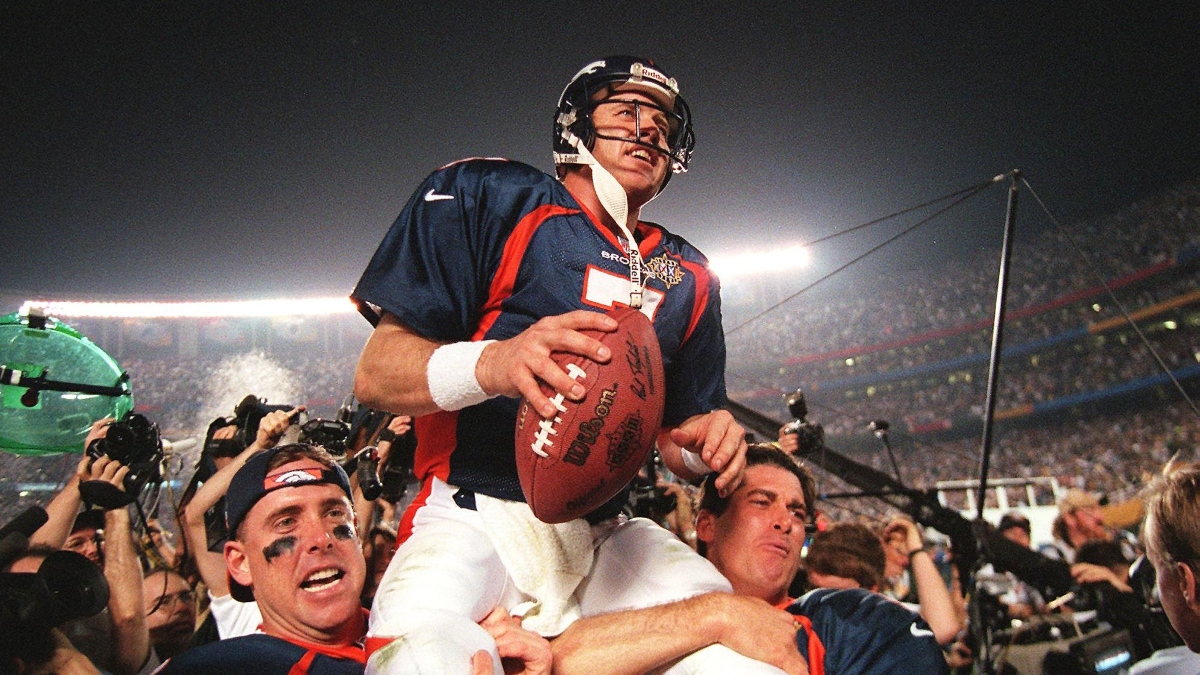 Super Bowl XXXIII (33)
Game: Denver Broncos vs. Atlanta Falcons
Spread: Broncos (-7.5)
Over/Under: 53
SU Result: Broncos, 34-19
ATS Result: Broncos covered by 7.5 points
Super Bowl XXXIV (34)
Game: St. Louis Rams vs. Tennessee Titans
Spread: Rams (-7)
Over/Under: 48
SU Result: Rams, 23-16
ATS Result: Push
Super Bowl XXXV (35)
Game: Baltimore Ravens vs. New York Giants
Spread: Ravens (-3)
Over/Under: 33
SU Result: Ravens, 34-7
ATS Result: Ravens covered by 24 points
Super Bowl XXXVI (36)
Game: St. Louis Rams vs. New England Patriots
Spread: Rams (-14)
Over/Under: 53.5
SU Result: Patriots, 20-17
ATS Result: Patriots covered by 17 points
Super Bowl XXXVII (37)
Game: Oakland Raiders vs. Tampa Bay Buccaneers
Spread: Raiders (-4)
Over/Under: 44
SU Result: Buccaneers, 48-21
ATS Result: Buccaneers covered by 31 points
Super Bowl XXXVIII (38)
Game: New England Patriots vs. Carolina Panthers
Spread: Patriots (-7)
Over/Under: 37.5
SU Result: Patriots, 32-29
ATS Result: Panthers covered by 4 points
Super Bowl XXXIX (39)
Game: New England Patriots vs. Philadelphia Eagles
Spread: Patriots (-7)
Over/Under: 47
SU Result: Patriots, 24-21
ATS Result: Eagles covered by 4 points
Super Bowl XL (40)
Game: Pittsburgh Steelers vs. Seattle Seahawks
Spread: Steelers (-4)
Over/Under: 46.5
SU Result: Steelers, 21-10
ATS Result: Steelers covered by 7 points
Super Bowl XLI (41)
Game: Indianapolis Colts vs. Chicago Bears
Spread: Colts (-6.5)
Over/Under: 47
SU Result: Colts, 29-17
ATS Result: Colts covered by 5.5 points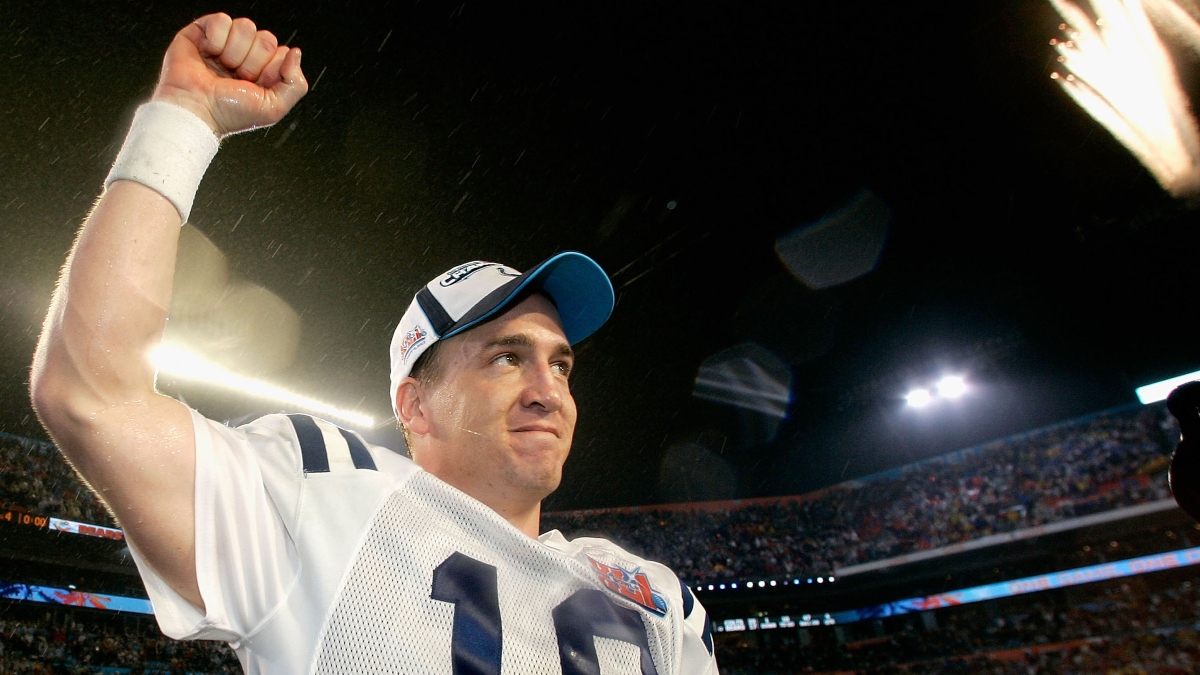 Super Bowl XLII (42)
Game: New England Patriots vs. New York Giants
Spread: Patriots (-12.5)
Over/Under: 54.5
SU Result: Giants, 17-14
ATS Result: Giants covered by 15.5 points
Super Bowl XLIII (43)
Game: Pittsburgh Steelers vs. Arizona Cardinals
Spread: Steelers (-6.5)
Over/Under: 46.5
SU Result: Steelers, 27-23
ATS Result: Cardinals covered by 2.5 points
Super Bowl XLIV (44)
Game: Indianapolis Colts vs. New Orleans Saints
Spread: Colts (-4.5)
Over/Under: 56.5
SU Result: Saints, 31-17
ATS Result: Saints covered by 18.5 points
Super Bowl XLV (45)
Game: Green Bay Packers vs. Pittsburgh Steelers
Spread: Packers (-3)
Over/Under: 44.5
SU Result: Packers, 31-25
ATS Result: Packers covered by 3 points
Super Bowl XLVI (46)
Game: New England Patriots vs. New York Giants
Spread: Patriots (-3)
Over/Under: 53
SU Result: Giants, 21-17
ATS Result: Giants covered by 7 points
Super Bowl XLVII (47)
Game: San Francisco 49ers vs. Baltimore Ravens
Spread: 49ers (-4.5)
Over/Under: 47.5
SU Result: Ravens, 34-31
ATS Result: Ravens covered by 7.5 points
Super Bowl XLVIII (48)
Game: Denver Broncos vs. Seattle Seahawks
Spread: Broncos (-1.5)
Over/Under: 47
SU Result: Seahawks, 43-8
ATS Result: Seahawks covered by 36.5 points
Super Bowl XLIX (49)
Game: New England Patriots vs. Seattle Seahawks
Spread: Patriots (-1)
Over/Under: 47
SU Result: Patriots, 28-24
ATS Result: Patriots covered by 3 points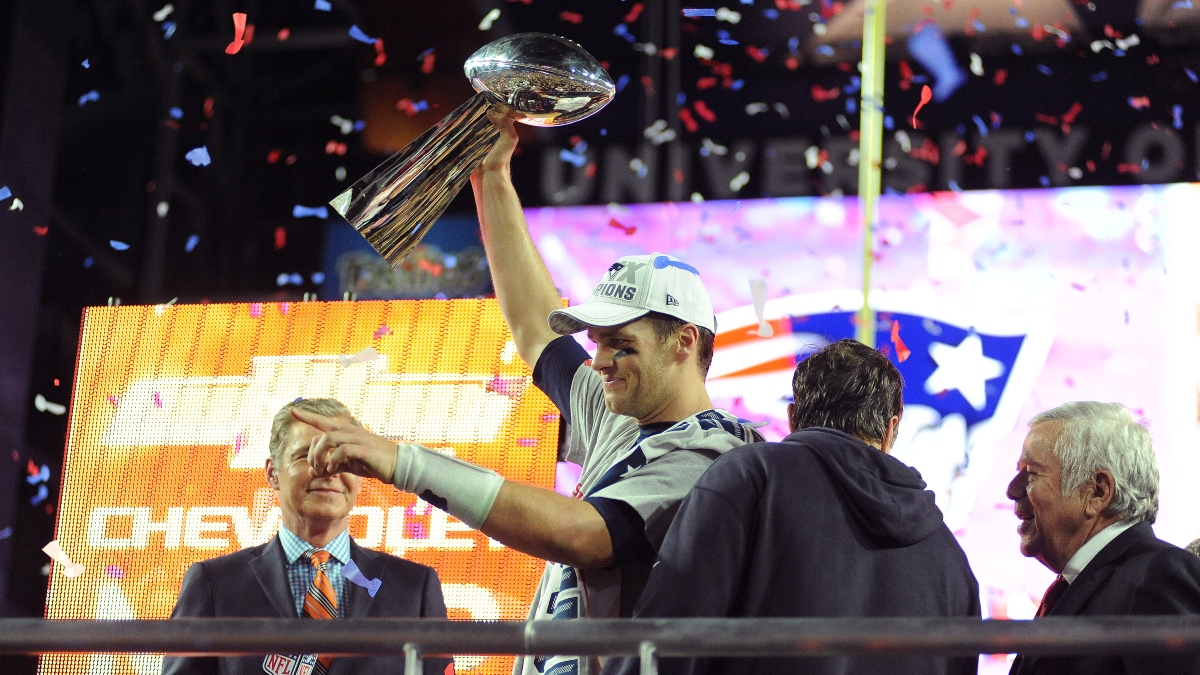 Super Bowl 50
Game: Carolina Panthers vs. Denver Broncos
Spread: Panthers (-4.5)
Over/Under: 43
SU Result: Broncos, 24-10
ATS Result: Broncos covered by 18.5 points
Super Bowl LI (51)
Game: New England Patriots vs. Atlanta Falcons
Spread: Patriots (-3)
Over/Under: 57
SU Result: Patriots, 34-28
ATS Result: Patriots covered by 3 points
Super Bowl LII (52)
Game: New England Patriots vs. Philadelphia Eagles
Spread: Patriots (-4.5)
Over/Under: 48.5
SU Result: Eagles, 41-33
ATS Result: Eagles covered by 12.5 points
Super Bowl LIII (53)
Game: Los Angeles Rams vs. New England Patriots
Spread: Patriots -2
Over/Under: 55.5
SU Result: Patriots, 13-3
ATS Result: Patriots covered by 8 points
Super Bowl LIV (54)
Game: Kansas City Chiefs vs. San Francisco 49ers
Spread: Chiefs -1
Over/Under: 54