NBA Most Improved Player Odds & Picks: Jalen Brunson, Michael Porter Jr., More Value Bets Entering the Season
Credit:
Nathaniel S. Butler/NBAE via Getty Images. Pictured: Jalen Brunson #11 of the New York Knicks.
The NBA gives out six major individual awards annually. For five of them, there's a general understanding of who wins:
MVP — Best player on the best team
Rookie of the Year — Rookie with the best counting stats
Sixth Man of the Year — Highest-scoring bench player
Defensive Player of the Year — Elite big man on a top-five defense
Coach of the Year — Coach of the team that overachieves the most
Those generalizations don't always fit, but it's amazing how often these five awards can be reduced to something so simple. The one award we don't have a simple explainer for is Most Improved Player (MIP).
So what sort of player wins Most Improved Player, and how should we choose best bets entering the new season?
We'll monitor this race all year, so let's start by building a historical winner profile and considering preseason options from every team. This process correctly led us to Ja Morant at +3000 last fall and identified runner-up Bam Adebayo at +3400 as the pick in 2019.
Don't forget to check out my other futures breakdowns and best bets:
Who Wins Most Improved Player?
Let's start by taking a look at the last 10 Most Improved Players:
2022 Ja Morant, age 22, improved from 19/4/7 to 27/6/7
2021 Julius Randle, age 26, improved from 20/10/3 to 24/10/6
2020 Brandon Ingram, age 22, improved from 18/5/3 to 24/6/4
2019 Pascal Siakam, age 24, improved from 7/5/2 to 17/7/3
2018 Victor Oladipo, age 25, improved from 16/4/3 to 23/5/4
2017 Giannis Antetokounmpo, age 22, improved from 17/8/4 to 23/9/5
2016 CJ McCollum, age 24, improved from 7/2/1 to 21/3/4
2015 Jimmy Butler, age 25, improved from 13/5/3 to 20/6/3
2014 Goran Dragic, age 27, improved from 15/3/7 to 20/3/6
2013 Paul George, age 22, improved from 12/6/2 to 17/8/4
Notice any patterns? Here's what I see.
1. The numbers matter, especially points.
Unsurprisingly, MIPs see a dramatic increase in counting numbers — and not just scoring. Nearly every MIP the last 10 years improved in points, rebounds, and assists, the lone exceptions Dragic and Morant dropping an assist per game. Check out the before and after:
Year before MIP: 14.5 points, 5 rebounds, 3.5 assists
Winning season: 21 points 6 rebounds, 4.5 assists
As always, points are king, with nearly a 50% increase. All 10 MIPs scored at least 17 PPG, eight hit 20, and our last three winners scored 24-plus.
2. They're young and early in their careers — but not too young.

Four of our 10 MIPs were in their age-22 season. Four more were 24 or 25. Randle (26) and Dragic (27) were on the older side.
Seven of our 10 MIPs were playing in their third or fourth season. Oladipo (Year 5), Dragic (Year 6), and Randle (Year 7) were veteran outliers. The only sophomore MIPs since the early '90s were Monta Ellis (2007) and Gilbert Arenas (2003).
History says we're probably looking for a player entering their age 22-to-25 season, likely in their third or fourth season. Our average MIP is 24 years old.
3. All 10 winners leapt into All-Star and All-NBA consideration.
It's clear what sort of "improvement" voters are considering. This is not an award for guys who went from the fringe of the roster to a sure rotation spot, nor for surprisingly steady contributors.
Most importantly, it's not for guys like Miles Bridges or Jerami Grant who took on new high-usage roles and saw a dramatic increase in counting numbers without really looking like a star. That sort of profile used to win this award, but not anymore.
Five of our last six MIPs also made their first All-Star Game, and none of the last 10 had made a previous ASG. Six of the 10 also made All-NBA, with three close misses and only McCollum without a vote. There are 24 All Stars and 15 All-NBA selections. We're looking for a star leap into the top 15 to 25. Anything less isn't enough in the modern NBA.
4. Winning matters too.
Surprise! You probably didn't think winning mattered for MIP, but history says it does.
Nine of our 10 MIPs made the playoffs. The lone exception (Ingram) was a narrow winner over Bam Adebayo, whose Heat made the Finals. Most MIPs tend to be like Morant or Randle — they make the playoffs but don't go far.
Our Most Improved Player can't be on a bottom feeder but won't necessarily be on a title contender either. We need room for improvement.
Our winning Most Improved Player profile:
We're looking for a player around age 22-to-25 entering their third or fourth season who looks primed to leap into All-NBA consideration — and we want someone with a 40-to-50% increase in PPG poised to make the playoffs.
Now that we have a profile, let's consider our options. We'll start with the favorite, rule out guys who don't fit our profile grouped by red flag, then settle on the best bets heading into the new season.
Best odds available as of Oct. 5.
The Favorite
Anthony Edwards +1000 (DraftKings)
Ant Man is a rising star after a breakout playoff series where he averaged 25 PPG and a star performance in Netflix's Hustle over the summer. He oozes stardom, looks ready to make an All-Star leap, and leads a team expected to jump into true playoff contention after the Rudy Gobert trade. What's not to like?
Well, Edwards might actually be too good already to win MIP.
Edwards averaged 19.3 PPG as a rookie, then 21.3 PPG last year. To fit our usual scoring leap, he'd have to jump all the way to the 30 PPG range, near the league leaders, while sharing the scoring load with Karl-Anthony Towns, D'Angelo Russell, and Gobert. If he does that, Edwards might actually be a better MVP sleeper than MIP candidate.
Edwards just turned 21, so he falls short of our age range. He'd be the youngest MIP since Monta Ellis in 2007 and tied for the youngest ever. He also just made ESPN's NBA Rank top 25 — and it's tough to leap into the top 25 players if you're already considered such.
None of this means Ant Man can't win, but he misses two of our four criteria, which means he's not worth a bet as a relatively short favorite.
Let's use a similar process to rule out some other candidates.
Too Good Already to Win MIP

Zion Williamson +1600 (FanDuel)
RJ Barrett +2200 (BetMGM)

These former Duke teammates are already too good in that they're both coming off seasons at 20 PPG. Barrett is right at that number, so he'd need to get to the high 20s or 30. That and an All-NBA jump are too much to ask, especially sharing the ball with Jalen Brunson now.
Williamson would be a complete outlier winner. He scored 27.0 PPG the last time we saw him, so a typical MIP rate of improvement would put him near 40 PPG, an outlandish target. We also haven't seen an MIP winner the year after missing a full season. If Zion really improves significantly from what we last saw, he's an MVP bet not an MIP winner.
The Sophomores

Cade Cunningham +3300 (FanDuel)
Jalen Green +4000 (FanDuel)
Scottie Barnes +4000 (BetRivers)
Alperen Sengun +4000 (DraftKings)
Evan Mobley +4600 (FanDuel)
Josh Giddey +4200 (FanDuel)

Remember, we haven't had a sophomore MIP winner in 15 years. Voters have shown they tend to discount sophomore leaps as an expectation for young players after a rookie season.
I know you're excited about these youngsters, but the results speak for themselves. It's a negative EV proposition backing a sophomore, especially since most of these guys are unlikely to make the playoffs.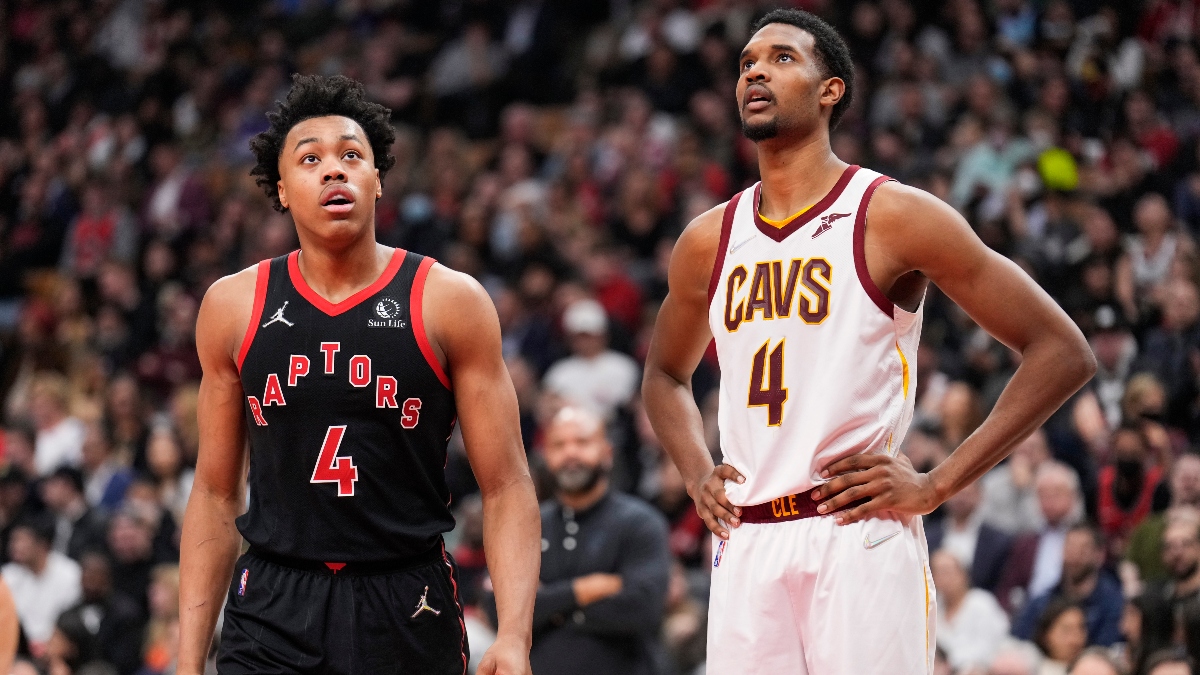 Think of it this way: by crossing these guys off our list, we're removing 15% of implied winner value, basically narrowing one-sixth of our field.
We've seen three No. 2 picks win MIP in recent years, so voters aren't opposed to a top pick. Cunningham averaged 22.4/5.9/6.6 from the All-Star break through the end of March. If he takes another step forward and leads the Pistons to the playoffs, he could make a case.
Even If They're Good Enough, Their Teams Aren't

Tyrese Haliburton +1500 (FanDuel)
Collin Sexton +3500 (Caesars)
Devin Vassell +3500 (DraftKings)
Keldon Johnson +3600 (FanDuel)
Lauri Markkanen +5500 (FanDuel)

Most Improved isn't just about the numbers. Voters have made it clear that numbers have to matter by coming on a team playing competitive games.
These five guys should see a serious boost in numbers, but each of them plays for a team listed in the bottom five for win totals entering the season, all below 25 wins. History says that's a death knell for MIP. Nine of the last 10 winners made the playoffs, and even Ingram played at a 34-win pace.
Unless you think one of these candidates gets to 35-to-45 wins, you're out of luck. A lot can go wrong on tanking teams, including breakout players being good enough that they get shut down late and cost them a chance at MIP, a la Shai Gilgeous-Alexander.
If your book offers cash-out value, these guys can be smart options that should increase in value with opportunity. Just don't forget to cash in because history says they're not going to win.
Long Shot Cash Out Plays

Cole Anthony +10000 (FanDuel)
Jalen Suggs +15000 (BetRivers)
Franz Wagner +12500 (Bet365)
Tre Jones +16000 (FanDuel)
Talen Horton-Tucker +25000 (BetMGM)
These guys fall squarely into group above since they're unlikely to make the playoffs, but they're sharp long shot cash out plays, guys who could see their odds dip to 50-to-1, 25-to-1, or lower and pay off your investment.
San Antonio and Utah blew up their rosters and have a ton of usage and shots available. Somebody has to produce for these teams. Jones might be San Antonio's starting point guard by default and averaged 14/5/8 in 10 games with 30+ minutes last year. Anthony averaged 20/7/6 the first month before getting hurt, and Orlando has a lot of guard minutes available with Markelle Fultz and Gary Harris injured.
These guys probably won't win because they won't be All Stars on playoff teams, but the cash-out value could be significant.
They're Good, But Can They Be Great?

Anfernee Simons +3600 (FanDuel)
Tyrese Maxey +3000 (BetRivers)
OG Anunoby +4000 (Caesars)
Jordan Poole +4200 (FanDuel)

These are some of the league's bright young stars, but we need a superstar leap — someone ready to leap into the top 15 to 25 of the league, make the All-Star Game, and contend for All-NBA.
Do you really see an All-Star berth this year when these guys are probably third- or fourth-best on their own team?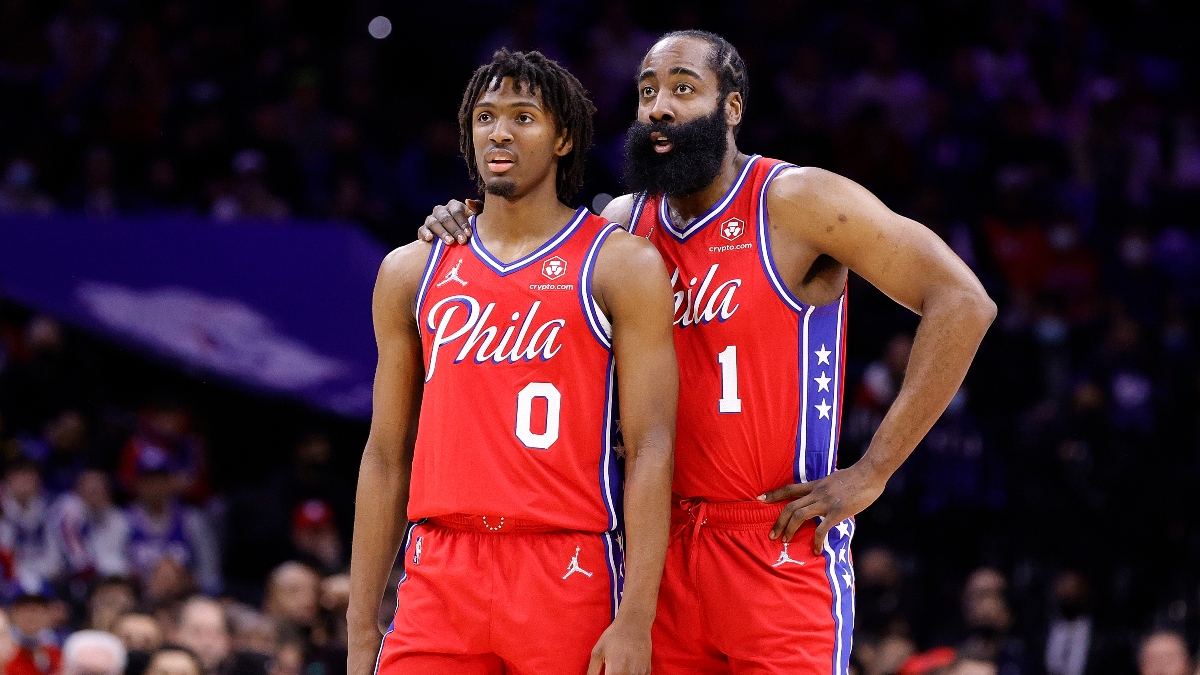 Simons, Maxey, and Poole averaged over 17 PPG last season in outsize roles but should see a usage dip with more minutes from returning superstar teammates. They're going to jump to the mid 20s this year despite a step back in usage?
These names could get into the conversation, but they lack the immediate star and PPG improvement upside to win this. That leaves four names.
Star Point Guards on Fringe Play-In Teams

LaMelo Ball +3000 (BetRivers)
De'Aaron Fox +15000 (FanDuel)

Ball might belong in the "too good already" group with Zion Williamson and RJ Barrett after averaging 20.1 points, 6.7 rebounds, and 7.6 assists and making the All-Star Game. The difference is Ball plays on a team with a gaping usage hole with the absence of Miles Bridges leaving 20/7/4 up for grabs.
Could Ball gobble up a chunk of that and leap to 28 and 9 with a Trae Young type season? That might even get him All-NBA consideration, especially if the Hornets also make the play-in.
But isn't De'Aaron Fox a better version of a similar story? You may think Fox regressed after the addition of Domantas Sabonis, but the opposite was true. Fox had a rough season before the trade at 21 points and 5 assists a game but leapt to 28.9 and 6.8 after Sabonis joined.
The Kings should be one of the league's fastest and highest-scoring teams, and Fox already has proof of concept since we saw the numbers leap to 29/7 after the Sabonis trade. If Fox helps the Kings break the longest playoff drought in sports and makes his first All-Star Game, he'd get a long look.
De'Aaron Fox is the best long shot MIP play on the board at 150-to-1.
Most Improved Player Best Bets

Michael Porter Jr. +4000 (Caesars)

Porter was one of the MIP favorites at +1400 entering last season before injuries stole his season. He played only nine games and didn't even score 10 PPG.
But when we last saw MPJ healthy, he was breaking out right before our eyes. In 20 games after Jamal Murray got hurt in spring 2021, Porter averaged 24.6 points, 7 rebounds, and 3.5 3s a game on blistering 56/45/85 shooting, looking like a taller Klay Thompson.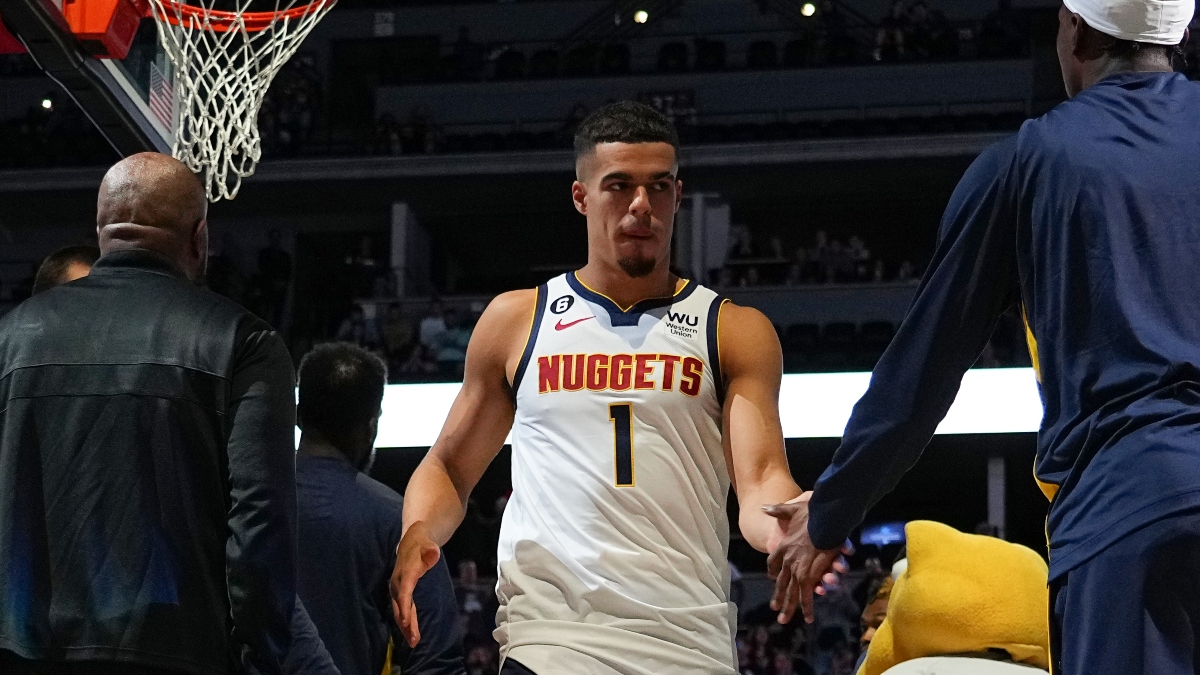 In a way, last year's poor outing sets a lower bar for Porter to "improve" from. Denver could win 50 or even 60 games and deserve at least two All Stars, and a 25 PPG sharpshooter would fit the bill.
It's fudging the numbers a bit since MPJ averaged 19 PPG his last full season, but will voters remember? He's a bullseye on our profile, a high-upside scorer on a surefire playoff team at age 24 entering his fourth season. We're getting a discount on a great talent because Porter is off the radar.
Those health questions won't go anywhere, but if MPJ stays healthy, he's a huge bargain MIP bet at +4000.
Jalen Brunson +2300 (FanDuel)

Brunson averaged 16/4/5 for the Mavs before breaking out with 27.8 PPG and a memorable 41/5/8 game in the first round. He finished the playoffs at 21.6 PPG, most of that next to the league's highest usage player, Luka Doncic.
Now Brunson gets his own team in New York. That should mean more of the ball and will likely mean more playing time under Tom Thibodeau, who has a history of playing small guards with big scoring numbers, and we've got proof of concept of Brunson putting up numbers in a bigger role.
Could Brunson leap from 16/4/5 last year to 23/5/7 in a bigger role? That's totally doable, and you know he'll get extra media attention and All-Star votes in that New York market. The Knicks should be in playoff contention in the softer East, and we just saw Julius Randle win a similar MIP in 2021.
At age 26 entering his fifth season, Brunson is technically one year too old for our profile, but outside of that, he's a bullseye. He's overlooked after the failed Donovan Mitchell pursuit, but that's just buying us value.
Jalen Brunson is my Most Improved Player favorite entering the 2022-23 season, and he's the best bet on the board.
How would you rate this article?
This site contains commercial content. We may be compensated for the links provided on this page. The content on this page is for informational purposes only. Action Network makes no representation or warranty as to the accuracy of the information given or the outcome of any game or event.