Every 2021 NFL Offensive Unit Ranked From 1 to 32: Why It Matters for Bettors
Credit:
Getty Images. Pictured: Patrick Mahomes (left), Aaron Rodgers (center) and Dak Prescott.
The old football adage says "the best offense is a good defense," but the opposite might be true in 2021.
In a score-first NFL, the best offense is just the best offense, and probably even more important than the best defense.
Great modern offenses are so good that even the best defenses struggle to keep up. Elite offense wins games. The top seven teams in Offensive DVOA last season, per Football Outsiders, comprised the entire top six in Overall DVOA. All seven won at least 11 games, and they averaged 12.3 wins.
By contrast, no team outside the top seven in Offensive DVOA won more than 11 games.
Offense is everything, and it's also more than just those few fantasy football stars who stand out. A truly elite quarterback can carry an entire offense but for most teams, it's important to consider the weapons, depth, offensive line, coaching scheme and how everything adds up together.
Let's rank every NFL offensive unit from 1 to 32 and look at why it matters for bettors in 2021, starting at the top with two very familiar teams.
Tier I — We've Seen This Show Before

1. Kansas City Chiefs
2. Tampa Bay Buccaneers
The last time we saw a real NFL game, it featured both of these teams, so this is not exactly surprising. But you should know that even Kansas City and Tampa Bay are not unimpeachable.
The Chiefs get pole position and probably will as long as Patrick Mahomes and Andy Reid are around. Never mind that they also have the best tight end in football in Travis Kelce and the league's fastest man, Tyreek Hill. All the better that offensive coordinator Eric Bieniemy is still around to call the plays, and a fully remade offensive line can only help.
The Chiefs need to keep Mahomes, Hill and Kelce healthy though. The roster is getting expensive, and with names like Damien Williams and Sammy Watkins gone, it's a pretty thin attack.
The Bucs have no such depth problems. Antonio Brown might be the best receiver of his generation; he's the third option on the Bucs. Scotty Miller, Tyler Johnson and O.J. Howard would be breakout candidates on many teams. In Tampa, they can barely get on the field. Ronald Jones and Leonard Fournette will split at RB, and now Gio Bernard is here to fill that pass-catching back role Tom Brady loves so much.
Oh right, Brady. The greatest winning quarterback of all time. He's back too, and he and OC Byron Leftwich really got on the same page the second half of last season. As long as Brady doesn't break down at age 44 (!) and the line holds up, this offense could be unstoppable.
Tier II — It's the Quarterback, Stupid

3. Green Bay Packers
4. Seattle Seahawks
It's never great to be reductionist in sports, but in football, just having a truly elite quarterback is usually enough to guarantee a great offense.
When the reigning MVP is healthy, the Packers have a great offense. Green Bay's Offensive DVOA in 10 healthy seasons with Aaron Rodgers: 5, 7, 1, 3, 1, 11, 4, 7, 8, 1. Seems good. That averages out to a top-five offense with Rodgers and pretty much any 10 guys around him. The Pack never draft the reigning MVP a flashy weapon, but it doesn't seem to matter.
What could hold the attack back is a downgrade on the line with C Corey Linsley gone and stud LT David Bahktiari still recovering from a torn ACL. Last year's No. 1 ranking may be… in jeopardy. But as long as Rodgers is healthy, the Pack will be fine.
The Seahawks are a couple spots high to fit the tier, but Russell Wilson has been almost as dominant as Rodgers. Seattle's ranked in the top eight of NFL offenses in seven of the last nine seasons, and Wilson has never won fewer than nine games in a year. He gets plenty of help from one of the league's best WR pairs in DK Metcalf and Tyler Lockett, but the run game still leaves plenty to be desired and the line is below average.
The big change this season is new OC Shane Waldron, who comes over from the Sean McVay coaching tree. Could the Seahawks finally let Russ cook?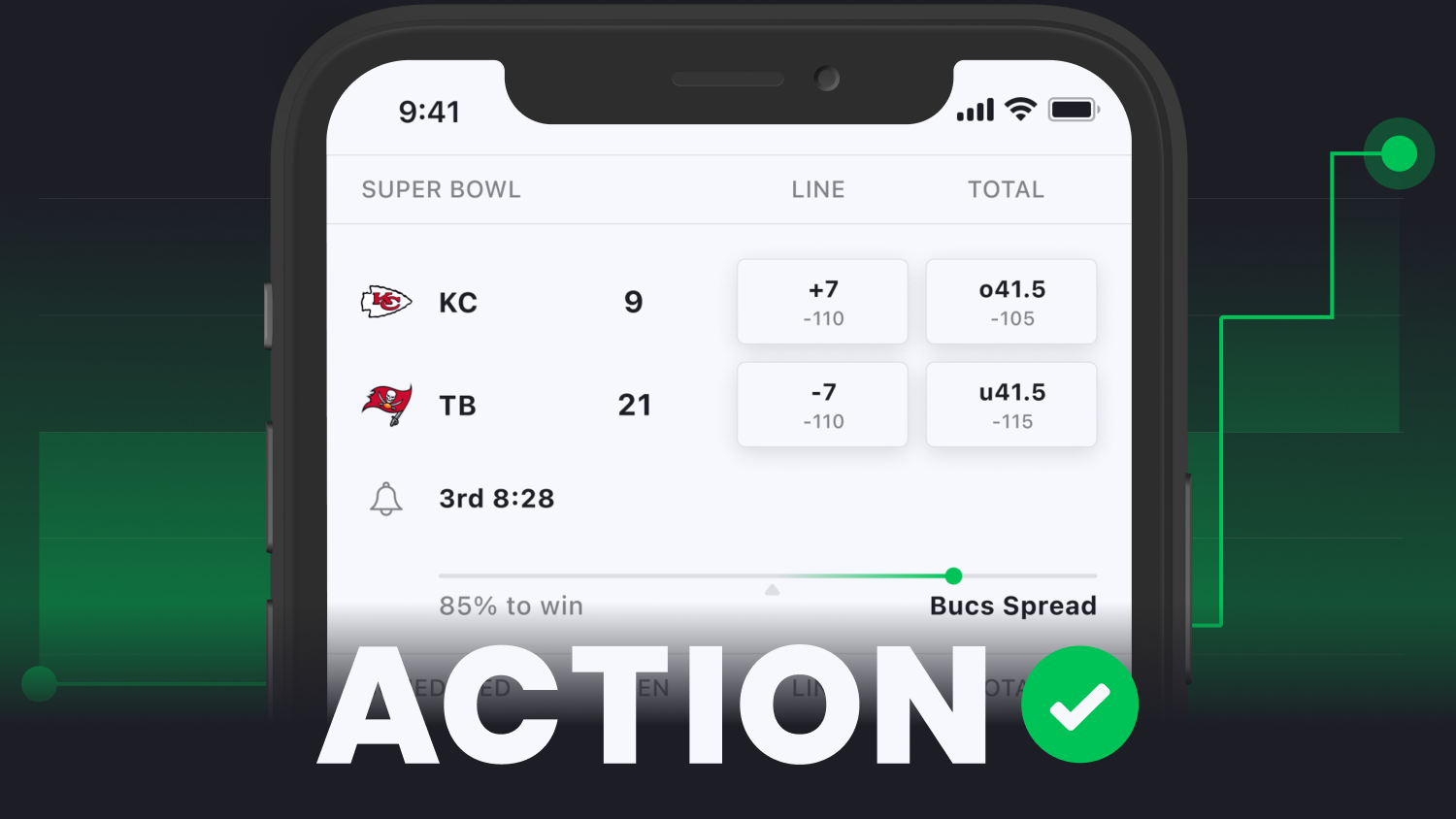 The must-have app for NFL bettors


Free picks from proven pros

Live win probabilities for your bets
Tier III — 'Best in the League' Potential

5. Dallas Cowboys
6. Cleveland Browns
7. Baltimore Ravens
On paper, the Cowboys offense is absolutely loaded. Dak Prescott is almost certainly a top-five quarterback at this point. The offensive line has been dominant for a decade. Amari Cooper, CeeDee Lamb and Michael Gallup are the best receiving trio outside of Tampa, and Ezekiel Elliott is always ready to eat. The best version of this offense could lead the league in scoring. The question is how close we'll get to that version.
Dallas is already dealing with injuries to Prescott and Cooper, and the line was shambles last season, plus the coaching and scheme don't measure up at times either.
The Browns are another team that looks like the whole package. Nick Chubb and Kareem Hunt are the best RB duo in the league, and they run behind the league's best offensive line. That opens up Kevin Stefanski's beloved play-action game, and that's where Baker Mayfield thrived as he broke out the second half of last season. He should be even better now that Odell Beckham Jr. is back healthy to lead the receiving corps.
The only thing that could hold this offense back is if Mayfield hits a ceiling. If he makes a leap, this could be the most complete roster in football.
How soon we forget that just one season ago, the Ravens ranked first in passing and rushing DVOA with one of the best offenses in NFL history. Lamar Jackson was the MVP in 2019, and he and the running attack remain lethal, but the passing has yet to take the next step. Baltimore hopes that changes with the addition of Sammy Watkins and rookie Rashod Bateman and a healthy season from Marquise Brown, plus a return to form from a remade offensive line.
It's fair to wonder, though, if this is an offense built to beat up on bad teams but one that doesn't measure up in the biggest moments.
Tier IV — System Over Talent

8. Los Angeles Rams
9. Los Angeles Chargers
10. San Francisco 49ers
It's not that these offenses aren't talented; it's more that the coaching system elevates the talent even further to be more than the sum of its parts.
That starts with Sean McVay and the Rams, who've ranked top-12 in Offensive DVOA all four McVay years, though the passing dropped off the last two years while the run game continued to thrive.
The big new change is the blockbuster trade that sent Jared Goff out for Matthew Stafford. Per Next Gen Stats, Stafford ranked second in air yards and play-action performance last season and excelled under pressure, all areas where Goff struggled. Cooper Kupp could have a huge season, and DeSean Jackson adds a needed speed threat opposite Robert Woods.
But how much will McVay get out of the run game with Cam Akers out for the season and Darrell Henderson banged up? If the Rams can find an answer, this could be a Super Bowl offense again. It's hard to say if Sony Michel is that answer — but for just two conditional draft picks, it's certainly worth a shot to find out.
Of course, the Rams might not even be the best offense in L.A. if the Chargers take the next step. Justin Herbert looked like a future MVP as a rookie, and he'll be working behind the league's most improved offensive line. The Chargers offensive line could be poised for a Browns-like leap, and that makes things easier for everyone on offense.
So too should new OC Joe Lombardi, who worked with the Saints for years and could put Austin Ekeler in position to thrive in a Kamara-like role with a monster season ahead. Add in Keenan Allen and a good WR corps and this is a well-rounded, talented unit.
The big 49ers question is how long Jimmy Garoppolo holds off rookie Trey Lance. Lance has all the tools and adds a new dimension to this playbook with his legs, but the 49ers offense has ranked top-five in the NFL in EPA/play with a Jimmy G (vs. 27th without in the same time frame).
Kyle Shanahan gets the same billing as McVay but has only led three top-10 DVOA offenses in a decade, though he's often lacked talent or health. That could change if George Kittle stays healthy and Brandon Aiyuk and Deebo Samuel take another step forward. Niners receivers have led the NFL in YAC+ three straight seasons, meaning the scheme is getting the ball to these guys in space and letting them make plays.
Could Lance be the final missing piece?
Tier V — Solidly Above Average

11. Minnesota Vikings
12. Buffalo Bills
13. Arizona Cardinals
14. Atlanta Falcons
15. Tennessee Titans
The Vikings are the totem of this next tier of offenses that are good but not great. Minnesota certainly has plenty of weapons. Dalvin Cook is an elite back, and Justin Jefferson and Adam Thielen are one of the league's top WR duos.
Kirk Cousins is right in this same range as a quarterback — good, but not great. What holds the offense back as a whole is continued weak O-line play and antiquated play calling that doesn't maximize the system.
With the Bills, it's really just the opposite. OC Brian Daboll is the MVP of this offense, even more than Josh Allen. Daboll is more aggressive than any play caller, especially on early downs, and the formula certainly worked last year with Allen dialing up big plays to Stefon Diggs. Diggs and new Bills WR Emmanuel Sanders are two of the best at beating man coverage.
It's fair to expect some regression though, especially as defenses catch up to Daboll, and Allen still fumbles often and makes a couple boneheaded decisions each game. Add in a suspect run game and this offense could fall back to the pack.
We can only imagine what the Cardinals attack might look like with a real play caller. Arizona has a Ferrari QB in Kyler Murray and a Buggati WR in DeAndre Hopkins, but they continue to give the keys to the equivalent of a teenage driver in Kliff Kingsbury and end up driving a banged-up Jetta around the league.
This goofy, collegiate offense is death by a thousand bubble screens and curls, and they rely far too much on Kyler's legs and talent to save the day. It's a credit to Kyler and Hopkins that the Cards rank this high in spite of the scheme.
It's interesting that the Falcons and Titans end up ranked together, since Julio Jones is now in Tennessee while star play caller Arthur Smith has left the Titans for Atlanta. The Titans have all the weapons with Jones, A.J. Brown and Derrick Henry, but the line is suspect and Ryan Tannehill has never been great without Smith.
The Falcons don't have much outside of Matt Ryan, Calvin Ridley and rookie TE Kyle Pitts, but Smith should get the most out of them. In the end, both units may wind up somewhere around the middle.
Tier VI — High Floor, Low Ceiling

16. Indianapolis Colts
17. New Orleans Saints
18. Denver Broncos
19. Las Vegas Raiders
20. New England Patriots
This group of offenses shouldn't be terrible but probably won't be very good either. If these teams win, it's going to need to involve a lot of defense.
What version of Carson Wentz will the Colts get? It's starting to look more likely that Wentz will be ready near the start of the season, but he's struggled to stay healthy his whole career and was miserable last year. Maybe Frank Reich can reclaim Wentz, but even the high-end outcome is probably just an above average QB if he's healthy.
The Colts have a deep mix of mostly average weapons, with Jonathan Taylor the best among them. The standout unit on the offense is the line, but they need to get Quenton Nelson and Eric Fisher healthy so it could be a slow start.
The Colts aren't the only grand QB experiment this season. The Saints are forced to go the other direction with the retirement of Drew Brees. It looks like Jameis Winston may start over Taysom Hill, but either one will be a steep dropoff from Brees from a decision-making and care standpoint. New Orleans will also miss star WR Michael Thomas to start the year, so the passing game could be among the league's worst unless Sean Payton is truly a magician.
The good news is that the line is still one of the league's best, so that plus Alvin Kamara and Payton should keep the Saints from dropping too far.
The high floor part of the Broncos equation looks much better now that Teddy Bridgewater is the Week 1 starter, not Drew Lock. Denver has plenty of pass catchers with Courtland Sutton, Jerry Jeudy and Noah Fant, but the Broncos still can't find the right signal caller. Bridgewater may at least offer some stability, while Melvin Gordon and rookie Javonte Williams are a nice 1-2 punch at RB. Denver has a Super Bowl roster with a lottery team QB.
The Raiders unexpectedly blew up their offensive line and might have the biggest downgrade in the league there this season. That could spell trouble for a team with below average skill on offense. Josh Jacobs hasn't been worth the heavy investment yet, nor Henry Ruggs at WR.
Darren Waller is a real weapon, but this is mostly reliant on Jon Gruden to keep the offense afloat, a job he still does surprisingly well even two decades after winning the Super Bowl.
The Patriots are among the worst teams in the league in talent at the skill positions. The WR corps is somehow headlined by Nelson Agholor, and a deep group of RBs offers little to get excited about. Hunter Henry and Jonnu Smith are the big new additions at tight end, and those two combined with an always great offensive line mean Bill Belichick will try to win this game up front in the trenches.
It remains to be seen whether that will be with Cam Newton running behind them or with rookie Mac Jones getting time in the pocket to pick the D apart. The Patriots had ranked top-eight in rushing DVOA four straight years, but the passing attack cratered last season.
Tier VII — The Wild Cards

21. Washington Football Team
22. Cincinnati Bengals
23. Carolina Panthers
The marriage between OC Scott Turner and Ryan Fitzpatrick should be a fun one in Washington. Expect WFT to be aggressive attacking downfield, and that could mean breakout seasons for WR Terry McLaurin and RB Antonio Gibson. We'll see if Fitzmagic can tone down the mistakes, but this offense ranked dead last in the NFL last season, so this would be a huge rise.
The Bengals should be on the way up. Joe Burrow is still working his way back from injury but could be ready for a sophomore leap, and he's got a deep cadre of receivers led by Tee Higgins and rookie Ja'Marr Chase. Joe Mixon feels like he's always on the cusp of breaking out too. The problem is the hidden parts: the line and the scheme. Cincinnati's offensive line makes everything else worse, and Zac Taylor still isn't getting the most out of this unit.
The big Panthers question comes at quarterback. Sam Darnold is still very young but hasn't shown much yet and might actually have worse blocking with Carolina than New York. Still, trading in Adam Gase for Matt Rhule and OC Joe Brady is night-and-day and should give Darnold a chance to succeed. He's got plenty of weapons with Christian McCaffrey, D.J. Moore and Robby Anderson, an old target with the Jets. If Darnold is good, the Panthers could really rise up the ranks.
Tier VIII — More Bad Than Terrible

24. Detroit Lions
25. Philadelphia Eagles
26. Pittsburgh Steelers
27. New York Giants
Like the others in this tier, the Lions offense may be more bad than terrible. A remade offensive line will help, but Jared Goff is the walking definition of a replacement-level QB and he's throwing to the worst WR corps in the league, led by Tyrell Williams. D'Andre Swift, who is already dealing with injury concerns, needs a big season behind the improved blocking.
The Eagles could end up surprising if new coach Nick Sirianni gets the most out of Jalen Hurts, especially if the talented O-line stays healthy. A talented line would open things up for Miles Sanders, and the Eagles will also hope for a breakout season from their last two first-round picks at WR, DeVonta Smith and Jalen Reagor. Still, unless Hurts is better than expected, the rest may not matter.
The Steelers look like a team whose bottom could really fall out. The offensive line looks just awful after losing several longtime starters, and it sure feels like the Grim Reaper has already come for Ben Roethlisberger. Pittsburgh invested a first-round pick in RB Najee Harris and still has plenty of talent at WR, but it's hard to do much when your team can't block or throw the ball.
The Giants are in a similar spot to Pittsburgh. They get Saquon Barkley back and added Kenny Golladay at WR, but the offensive line and quarterback might be even worse than the Steelers. The Giants have the worst line in the league and Daniel Jones has shown little improvement, plus don't forget OC Jason Garrett is calling plays from the Mesozoic era. Unless Jones has a Josh Allen leap in him, this team has a glass ceiling.
Tier IX — Better in December

28. Chicago Bears
29. New York Jets
30. Miami Dolphins
31. Jacksonville Jaguars
It's easy to talk yourself into these four offenses, and the pieces may start to come together late in the season, but it could be a long road ahead as all four adjust to life with a young, inexperienced quarterback.
The Bears probably have the highest floor, thanks to veteran Andy Dalton and solid weapons in David Montgomery and Allen Robinson. Unfortunately, a terrible offensive line will hold everything else back and could mean a delay before we get to see Justin Fields unleashed.
The poor Jets have ranked bottom-two in PPG both of the last two seasons, but it'll be a new look this season with Robert Saleh and his mostly 49ers staff, led by new OC Mike LaFleur. It looks like LaFleur will simplify things and give rookie Zach Wilson easy looks, so that could help a lot, and an improved line will make things easier too. There's not much at RB, but Corey Davis and Elijah Moore are a big improvement at WR.
The Dolphins haven't been able to run the ball for years and look set to rank near the bottom of the league again with a poor line and not much at RB. The receivers are talented, especially after the addition of Will Fuller and rookie speedster Jaylen Waddle, but the outcome likely depends on the development of Tua Tagovailoa, who didn't have much success as a rookie.
This will be a steep learning curve for Urban Meyer, Trevor Lawrence, and the Jaguars. The offense has looked miserable in preseason play, and now the team lost rookie RB Travis Etienne for the year. There's still plenty of talent around with James Robinson, D.J. Chark and Marvin Jones, but it might take Meyer and his staff just as long to adjust to the NFL as it does the No. 1 pick.
Tier X — Close-Your-Eyes Awful

32. Houston Texans
It's telling that the Texans offense is so horrendous it gets its entire separate tier at the bottom. No Deshaun Watson leaves misery in his absence, as Houston probably ranks bottom-five in the NFL at QB, WR and TE. A deep RB stable of David Johnson, Mark Ingram and Philip Lindsay behind a decent line is about the best this crew has to offer, but it's probably gonna be ugly.
5 Key Takeaways for Bettors
1. The Chiefs and Bucs have great offenses, but they're flawed.
Kansas City and Tampa Bay are clearly the top offenses, but as great as both teams look right now, either or both could tumble down the rankings if a couple things go awry.
For the Chiefs, it could take some time for the O-line to come together, and things could falter quickly if Hill or Kelce get hurt with their lack of depth.
For the Bucs, the question is just how stable that line is too, even after a leap last year. If either line falters early, be ready to jump off the bandwagon and look for another option. They're the Super Bowl favorites right now.
2. On paper, the Cowboys could be as talented as any NFL offense.
Dallas already has a top-five WR corps and a top-five QB, and it's more than reasonable to think the Cowboys could end up just as high at RB and OL if the line gets healthy, dominates again and allows Elliott to eat. If you rank in the top five at every offensive grouping other than tight end, you have massive potential.
There are a lot of injury question marks here where things could go awry, and the coaching is a question mark too, but the sky's the limit. Grab some Dallas guys in your fantasy league, and don't overlook Cowboys for individual awards or even making a deep playoff run. It's a high-variance team, but the offensive firepower makes anything possible if the high-end hits.
A good Dallas season could put Prescott in contention for MVP (+1800 at DraftKings) or Comeback Player of the Year (+210) along with McCarthy for Coach of the Year (+2000). Dallas is +1600 to win the NFC and +3500 to win the Super Bowl. All of those numbers are badly overpriced if this offense clicks.
3. Beware of offensive regression from last year's top AFC teams.
Everyone knows Pittsburgh and Miami are not the best offenses, but both could be worse than you think — especially with their woeful lines and questionable quarterback play. Regression may be less obvious from the Bills and Titans, but it appears to be coming.
For Buffalo, it's unfair to expect Allen to make that leap forward again or maybe even maintain last year's production. Buffalo's run game is terrible, so the Bills are relying on Daboll to elevate the talent. It's the opposite for Tennessee, where Julio Jones adds to the talent but the loss of Smith's play calling could hold the team back.
All four teams could struggle to score as much as expected. That could leave them short of keeping up with Kansas City, Baltimore and Cleveland as AFC favorites, and it could mean the AFC playoff picture is open for your favorite sleeper. Perhaps one like…
4. The Chargers offense is poised to take another step forward in 2021.
All the focus is on sophomore quarterback Justin Herbert, but he will be getting a lot of help. Few position groups around the NFL improved as much as the Chargers offensive line, which looks like it can take the sort of leap that the Browns did a year ago. L.A. also moved from Anthony Lynn to Joe Lombardi at OC, and that should elevate the quarterback and play calling.
Add in a return to health for Austin Ekeler, and this offense could be poised to break out. The Chargers are +105 to make the playoffs at DraftKings. You can bet the alternate over 10.5 wins at +220 there if you're all in, and they're +450 to win the AFC West if you want to fade the Chiefs.
5. Washington and Cincinnati are the sleeper offenses to watch out for.
Washington's elite defense gives the Football Team a high floor, but the offense hard capped the team last season. The addition of a decent QB in Ryan Fitzpatrick could open things up, and his willingness to be aggressive down the field could make for a high-flying offense.
Washington was lucky to sneak into the playoffs in a brutal division last year, but a step forward on offense could make them a real contender. Washington is +200 to win the division and a great default option if you're out on the Cowboys.
Cincinnati is putting the pieces together, and Burrow quietly had this offense humming before his injury. If he can get his confidence and footing back quickly, the Bengals could be ready to make a big leap forward. The AFC North means a really tough path ahead, but the Bengals could be a chic long shot pick. They're +500 to make the playoffs at DraftKings.
How would you rate this article?
This site contains commercial content. We may be compensated for the links provided on this page. The content on this page is for informational purposes only. Action Network makes no representation or warranty as to the accuracy of the information given or the outcome of any game or event.