Fantasy Football Fallout of Nick Foles Trade: What It Means for Bears WRs, Jaguars WRs & Gardner Minshew
Credit:
Zach Bolinger/Icon Sportswire via Getty Images. Pictured: Gardner Minshew, Nick Foles
The Bears acquired Nick Foles from the Jaguars on Wednesday, prompting the question of who will be the starter in Chicago.
If Foles starts over Mitch Trubisky, how will it impact the fantasy football outlook of Bears wide receivers? And where does the deal leave Gardner Minshew and the Jaguars pass-catchers?
Our experts — Chris Raybon and Matthew Freedman — break down what to expect from Foles as a potential starter, Minshew in Jacksonville and WRs on both teams.
Fantasy Football Impact of Nick Foles Trade to Bears
Raybon
Are the Bears truly getting an upgrade in Foles? According to last season's metrics, the answer is an emphatic "barely."
The resemblance in numbers is uncanny: Foles averaged 6.3 yards per pass attempt; Trubisky averaged 6.1. Foles' passer rating under pressure was 57.5; Trubisky's was 55.2. Foles earned a passing grade of 64.1 from Pro Football Focus; Trubisky earned a 63.2.
Because Foles almost never runs — he scrambled only three times on 128 dropbacks last season, per PFF — he shouldn't be viewed as anything more than a low-end QB2, if that. But at least to some degree, his presence should have a positive fantasy impact on Bears receivers, namely Allen Robinson.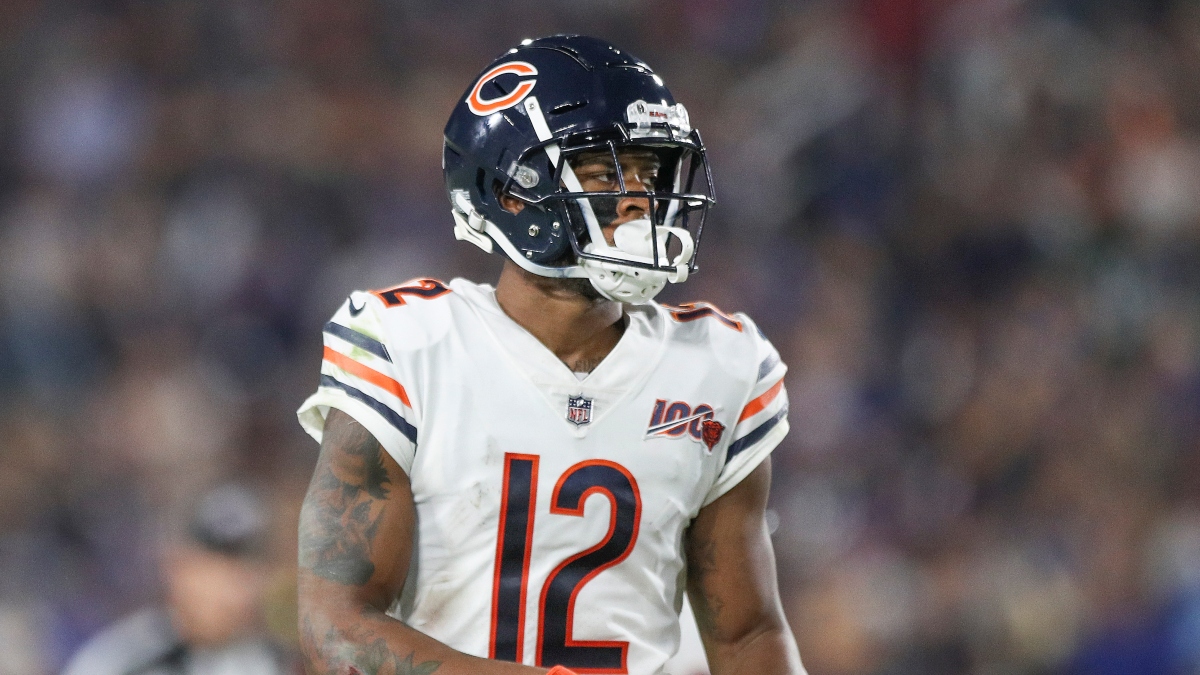 Foles was a more accurate passer than Trubisky last season, posting an adjusted completion percentage of 74.1% to Trubisky's 71.1% (per PFF). And while that 3.0% difference would translate to roughly one extra completion per game over a full season, it could help put Robinson's fantasy value over the top because, despite posting a stellar 98/1,147/7 line on 154 targets (third-most in the NFL), A-Rob had room to grow: Per PFF's data, his catchable-pass rate of 66.0% last season ranked dead-last among the 17 wide receivers with at least 75 receptions.
At the time of the trade, A-Rob was coming off fantasy draft boards as the WR15 on MyFantasyLeague.com, but I wouldn't argue against taking him a few spots higher. Barring an unforeseen decrease in targets, he figures to be a more consistent weekly option than guys like Amari Cooper, A.J. Brown, Odell Beckham and perhaps even JuJu Smith-Schuster, given the strength of Pittsburgh's defense and the age of Ben Roethlisberger.
Freedman
By reputation, Foles is a big deal. In reality, though, he's a 31-year-old veteran yet to start even 12 games in a season.
But he was the backup for the 2016 Chiefs when now-Bears head coach Matt Nagy was the quarterbacks coach in Kansas City, and he knows Bears quarterbacks coach John DeFilippo from their time together with the 2017 Eagles and 2019 Jaguars, for whom DeFilippo was respectively the quarterbacks coach and offensive coordinator.
Presumably, Nagy and DeFilippo know what they're getting with Foles.
Although Foles won't immediately be named the starter in Chicago, the odds seem high that he will eventually take the job from Trubisky, who in 2019 ranked dead-last among all full-time passers with just 5.9 adjusted yards per attempt (AY/A).
For his career, Foles has a respectable 6.9 AY/A in the regular season, and if his 2015 Jeff Fisher-impaired campaign with the St. Louis Rams is excluded (5.2 AY/A), that number is even better.
And in his six postseason games, Foles has a solid 7.8 AY/A.
Pretty clearly, Foles will be an upgrade at quarterback for the Bears, and that should benefit Robinson, who will likely be a more consistent producer on the WR1/2 borderline. And third-year slot receiver Anthony Miller might ascend to relevance as a WR4/flex option with Foles.
But Foles himself will likely be nothing better than a QB2 in two-quarterback leagues and a bye-week streaming option in single-quarterback formats.
What It Means for Gardner Minshew & Jaguars WRs
Raybon
The biggest winner here, though, is clearly Minshew.
He seemed to hit a rookie wall just as the rest of the team seemed to give up on the season, but he showed promise last year and now looks primed to open 2020 as Jacksonville's starting quarterback. Minshew showed well as a deep passer, leading the league in passer rating on attempts that traveled 20-plus yards in the air (155.4 per PFF). He also showcased rushing upside, averaging 27.5 yards on 5.3 carries per game in his 12 starts.
Minshew probably won't be a week-winner — his highest fantasy finish last season was QB4 — but simply replicating last year's performance would provide high-end QB2 value: Minshew finished as the QB15 or better in 75% of his starts, including top-11 results 41.6% of the time.
Minshew should also help D.J. Chark continued his emergence in Year 3.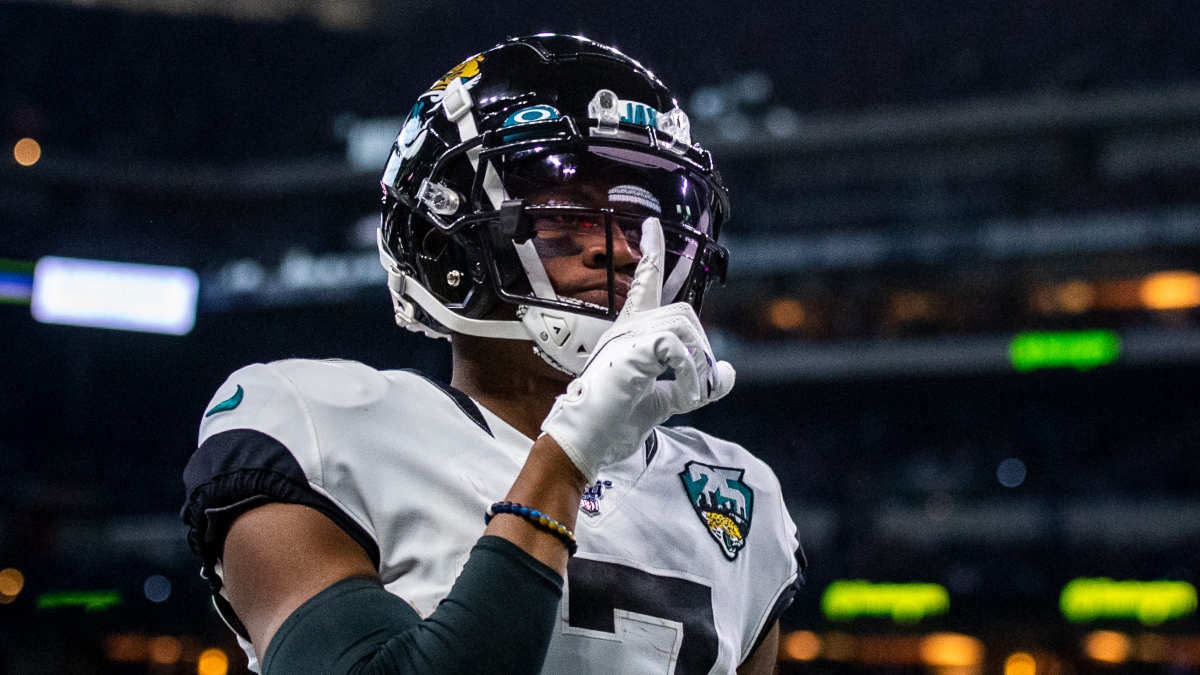 Though Chark did see some good TD luck with Foles, catching three on just 25 targets compared to five on 93 with Minshew, it was clear Chark was more efficient when the throws were coming from the arm of Minshew:
Chark with Minshew (93 targets): 8.9 yards per target, 62.4% catch rate, 37.6% first-down rate
Chark with Foles (25 targets): 7.4 yards per target, 60.0% catch rate, 28.0% first-down rate
On a per-game basis, Chark was top-20 fantasy WR last season. At the time of the Foles trade, Chark was being selected as the WR22, which is fair. But his overall average draft position (ADP) of 69.5 is about a round too low; I'd rather have him over some of the running backs with shaky job security who are sure to populate that range. It's also shaping up as a good year to wait on TE. (And, of course, every year is a good year to wait on QB.)
I've been a fan of Dede Westbrook's talent for a while now, but barring a role change that allows him to operate further downfield, it doesn't look like Foles' exodus will do him any favors. With Minshew at the helm, Westbrook mainly served as a more-valuable-in-real-life-than-fantasy chain mover::
Westbrook with Minshew (85 targets): 6.1 yards per target, 63.5% catch rate, 31.7% first-down rate
Westbrook with Foles (19 targets): 7.6 yards per target, 73.7% catch rate, 21.1% first-down rate
Westbrook's ADP at the time of the deal was WR69, so he's a fine best-ball investment in PPR, but right now I'd view him as a WR4 at best in PPR, and a WR5 at best in standard leagues.
In fact, based on last year's splits, Chris Conley (WR90 ADP) may be an even better dart throw in best ball or deeper leagues: On 70 targets from Minshew, Conley averaged 9.0 yards per target and caught 5 TDs (7.1%) compared to 7.4 yards per target and no TDs on 20 targets from Foles.
Freedman
In Jacksonville, I expect Minshew to thrive. That sounds optimistic, but it's true. Despite entering the league as a sixth-round backup, Minshew started 12 games last season and had a good 7.3 AY/A. In his final season of college and only year at Washington State, Minshew had an unreal 70.7% completion rate.
Under new offensive coordinator Jay Gruden — who helped develop Andy Dalton at the beginning of his career as the coordinator for the 2011-13 Bengals — Minshew could significantly progress.
Widely available late in drafts, Minshew could be a low-end fantasy QB1 in 2020.
And with Minshew as the starter, Chark and Westbrook are almost certainly undervalued at their average draft positions.
Chark is priced as a high-end WR3, but last year — in his first season as a starter — he had a 1,000-yard campaign in 15 games, and when targeting Chark, Minshew had a strong 8.9 AY/A. And a big-play receiver, Chark has the potential to become more productive and more consistent this year.
Westbrook is unlikely ever to be a No. 1 receiver — much to my chagrin — but he does have 100-plus targets in each of the past two seasons, and he's likely to have a few slate-altering performances thanks to his volume and explosiveness.
I like Westbrook a lot as a late-round best-ball flyer.
How would you rate this article?