NFL Futures Picks: 3 Bets to Make Now for Tyreek Hill, Rhamondre Stevenson, More
Credit:
Photo by Eric Espada/Getty Images. Pictured: Tyreek Hill.
Welcome back to another edition of Futures Friday!
Each Friday, we're zooming out from the game-by-game trees to see the forest. We'll take a look around the league and consider big picture awards, season leaders, playoff odds and more as we look to the future.
Too many bettors think of futures as a few dart throws you make prior to the season before crossing your fingers, waiting six months and hoping for the best. We're playing the market every single week, buying low and selling high, building a deep and varied portfolio that should give us big line value and upside long-term.
Today we've got one awards pick, one team to make the playoffs and one long shot season leader.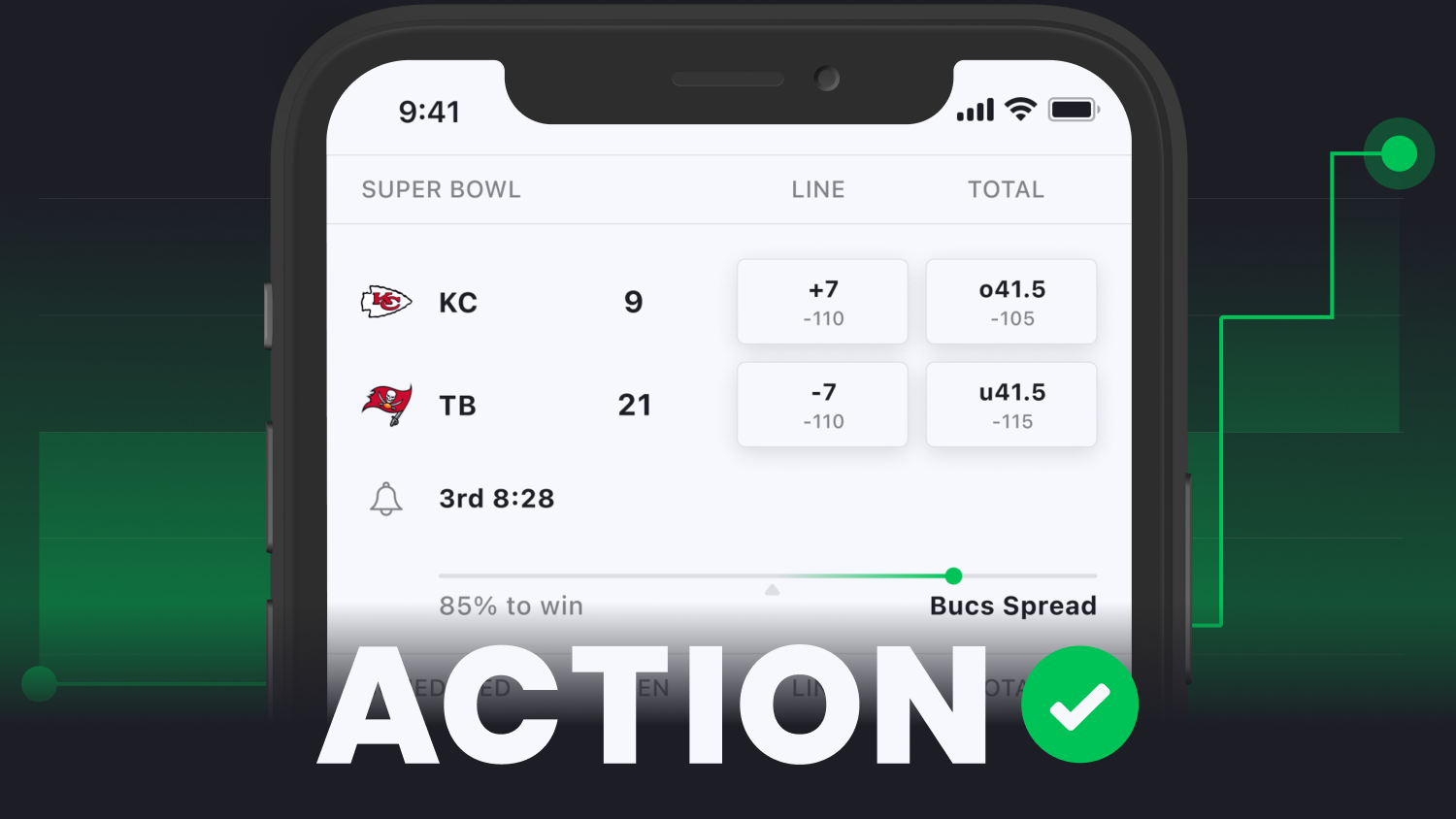 The must-have app for NFL bettors


Free picks from proven pros

Live win probabilities for your bets
Tyreek Hill, Offensive Player of the Year (+1600, FanDuel)
I wrote about OPOY before the season and urged you not to bet this award preseason. It's quite simply an award for outrageous outlier statistics, something impossible for us to predict with any accuracy beforehand.
Six weeks into the year, there's no clear front runner. Think Derrick Henry last year before he got hurt, or Cooper Kupp and Jonathan Taylor down the stretch. You know that one stud everyone wants in your fantasy league? That's who wins OPOY. There isn't that guy yet.
Unless that guy is secretly Tyreek Hill.
Hill already has three games — half of the games he's played — of at least 160 receiving yards and he's had double-digit catches in each of those games. Only 19 players in NFL history have at least four 150-yard receiving games in one season. The record is five. Hill has three after six games:
11 catches for 190 yards on 13 targets vs Ravens
10 catches for 160 yards on 14 targets vs Bengals
12 catches for 177 yards on 15 targets vs Vikings
Just look at that production!! Any one of those games would be the best of the season for most players, a career effort for many.
We've seen only eight games all season with 160 receiving yards, and Hill has three of them!
What's wild is that two of Hill's six games look like bad outliers. He had two catches for 33 yards against the Bills, the league's No. 1 defense, with starting quarterback Tua Tagovailoa playing with a concussion. He also had seven catches for 47 yards when Teddy Bridgewater was hurt on Miami's first play and Hill had to play with third-string rookie Skylar Thompson.
Even with those two throwaway games, Hill leads the league with 701 receiving yards. That's a 1,986-yard pace, which would be an NFL record.
Remove those two games, and Hill averages 13.5 targets, 10.3 catches and an absurd 155 yards per game. Paced over a whole season, that would put Hill at 174 catches for 2,639 yards on 230 targets. Suffice to say all three of those numbers would obliterate NFL records.
We don't get to cherry pick the good games and no pace lasts forever, but even pacing Hill's third-worst game over a full season would put him at 136 catches for 1,598 yards, an incredible season.
Miami is using Hill and Jaylen Waddle's devastating speed to exhaust defenses, so they're even more dangerous late in each half. And with Waddle struggling through injuries, the door is cracked for Hill to put up some monster numbers.
The time to buy is now. Miami is about to get its quarterbacks healthy just in time to face Pittsburgh and Detroit. The Steelers were missing their top three corners last week and the Lions have the league's worst defense. It's possible, maybe likely, Hill cracks 1,000 yards after these two games, with over half the season remaining.
Two of the past three OPOYs were receivers. Kupp and Michael Thomas averaged 147 catches for 1,836 yards and 12.5 touchdowns. Even after all the quarterback drama in Miami, Hill is on pace for 142/1,986. Check out these four seasons side by side:
Tyreek Hill 17-game pace: 142 catches for 1,986 yards
Cooper Kupp, 2021 OPOY: 145 catches for 1,947 yards
Michael Thomas, 2019 OPOY: 149 catches for 1,725 yards
Calvin Johnson, record season: 122 catches for 1,964 yards
It's a passing league and Hill has a genuine chance to break the all-time receiving yards record with the league's first ever 2,000-yard season. If he does that, he'd have an excellent shot at OPOY.
You can bet Hill at +550 to lead the league in receiving yards. He's not winning OPOY without doing that. But in the absence of a stud running back season or a wild statistical year from a quarterback, rewarding one of the game's elite receivers makes sense.
Back Tyreek Hill at +1600 to be this year's wild outlier OPOY winner.
Atlanta Falcons To Make the Playoffs (+300, BetMGM)
We've been riding the Falcons for awhile now. We nailed their upset wins over the Browns and 49ers, and we're holding a juicy +2500 division ticket from Futures Friday three weeks ago.
Atlanta has won two of three since then and is tied atop the division at 3-3. That division ticket may still come home if the Buccaneers continue to stumble, but it's time to add to our position and continue riding with Atlanta.
The Falcons are good! They rank 13th in DVOA, including seventh on both offense and special teams. Atlanta has the league's No. 1 DVOA rushing attack, even with lackluster talent throughout the offense.
Arthur Smith is working his magic. He did it as the Titans OC, and he's now doing it without Derrick Henry. Smith's offensive line is overachieving and he's using Marcus Mariota's mobility to his advantage. The Falcons run early and often, and they do so successfully. That puts the Falcons in 2nd- and 3rd-and-short, keeps the chains moving and opens up Smith's devastating play-action game to maximize the pass.
Atlanta's defense hasn't been good, especially against the run, but the Falcons are 6-0 ATS because the offense is good enough to give them a chance in any game, as long as it's not against an elite opponent. And that's exactly what the remaining schedule has to offer.
The Falcons have the league's second easiest remaining schedule, per Football Outsiders. Atlanta plays just one more game against an opponent currently over .500, and that's a home game. The Falcons play the awful Panthers twice in the next four weeks, followed by the Bears, Commanders and Steelers. They'll be sizable favorites in all five.
That could make the Falcons 8-5 or better into the bye, and even the closing stretch looks winnable. Atlanta has a real shot at 10 or more wins and a playoff berth. Football Outsiders puts the Falcons at 8.7 mean wins with a 44.1% chance at the playoffs. We're getting +300 to make the playoffs, an implied 25%. That's well short of reality, especially in the wide-open NFC.
If you want to play it safer, you can just bet Atlanta's over 7.5 wins. If you want to get more aggressive and bet against the Bucs too, the Falcons are +700 to win the division. I like the playoff bet best as a happy medium. Heck, even if you don't really believe, you can buy the odds now, then buy back on the other side once the Falcons are 7-6 or 8-5 in two months.
You might be tempted to wait a week, with Atlanta on the road in Cincinnati. But I like the Falcons to hang close or maybe even win there, and if they do, you may miss your window with two Panthers games in the next three.
The time to buy on Atlanta is right now with their soft remaining schedule. Bet Falcons +300 to make the playoffs.
Rhamondre Stevenson — Rushing Yards Leader (+6000, Caesars)
Let's finish with a long shot.
It's entirely possible Damien Harris returns soon, and that could send Rhamondre Stevenson back into a committee and stick him around single-digit carries some weeks. If that happens, this ticket is probably DOA.
It's also possible Harris' hamstring injury lingers or worsens, or that his fumble woes put him back in Bill Belichick's doghouse. If that happens, Stevenson could suddenly be a workhorse bell cow for a team that's been top five in run frequency over the past three weeks.
The Patriots found a formula that works — run the ball, play defense and make things easier on whichever young quarterback is out there. Stevenson is a gifted runner averaging 5.1 yards per carry this season and 4.8 for his career.
Since a quiet start, Stevenson has 70 carries for 376 yards over the past four games. Over a full season, that would pace to nearly 300 carries for 1600 rushing yards. He ran 25 times for 161 yards in one of those games.
Stevenson ranks seventh in the NFL in rushing yards and is three yards away from fifth, despite being the second option for half of his games. That makes these odds pretty wild, since they imply a 1.6% chance of a rushing title. Stevenson has the same odds as Cam Akers, who has 151 yards all year and can barely get on the field.
Stevenson's true odds should be closer to 20-1 or 30-1, and they'd shorten to under 15-1 or even 10-1 if Harris' injury worsens. With the Bears, Jets and Colts up next, and Harris still injured, now is the right time to buy.
This is a lottery ticket, but we're getting at least double the true value on our dart throw. Take a shot on Rhamondre Stevenson at +6000 to lead the league in rushing yards.
How would you rate this article?
This site contains commercial content. We may be compensated for the links provided on this page. The content on this page is for informational purposes only. Action Network makes no representation or warranty as to the accuracy of the information given or the outcome of any game or event.