NFL Sharp Report: Pros Betting Colts-Raiders, Two Other Week 8 Games
Credit:
Aug 10, 2018; Oakland, CA, USA; Oakland Raiders quarterback Derek Carr (4) smiles during warm ups before a game against the Detroit Lions at Oakland Coliseum. Mandatory Credit: Kelley L Cox-USA TODAY Sports
Pros are betting three Week 8 games, headlined by Redskins-Giants (1 p.m. ET), with the Redskins listed as a one-point favorite and the game carrying an over/under of 44.
Sharps are also getting down on the early London game between the Eagles and Jaguars (9:30 a.m. ET).
The final wiseguy play is on the Colts-Raiders game (4:05 p.m. ET).
In gambling circles, "sharps" (also known as wiseguys) are professional bettors with long track records of success.
They don't bet games based on bias or gut instinct.  Instead, they are 100% analytical and value-driven. 
Wiseguys bet numbers, not teams. When they place big wagers on a game, they force bookmakers to move the lines.
By using the betting tools available at The Action Network and Sports Insights, we can track how sharps are affecting betting lines for every NFL Week 8 game.
---
>> All odds as of 3:30 p.m. ET on Saturday. Download The Action Network App to get real-time NFL odds and track your bets.
---
Betting Terms to Know

Steam Move: Sudden, drastic and uniform line movement across the market caused by an overload of sharp action from respected players.
Reverse Line Movement: When the betting line moves in the opposite direction of the betting percentages. It's a top smart money indicator.
Line Freeze: When one side is getting heavy betting, but the line won't budge, indicating sharp liability on the other side.
Juice: The tax or commission that bettors must pay sportsbooks in order for them to accept your wager. A -115 juice means a bettor would have to wager $115 to win $100.
Now let's get to the games!
Philadelphia Eagles vs. Jacksonville Jaguars (in London)
Sharp angle: Jaguars (+3.5)
Kickoff: 9:30 a.m. ET
Sharps and squares are on opposite sides of this early-morning showdown across the pond (Wembley Stadium, London).
While both teams enter this game with identical 3-4 records, public perception is skewed greatly toward the Eagles because the Jags have looked awful recently.
After starting the season 3-1, Jacksonville has lost three straight and been outscored 90-28 along the way. It got so bad last week, Doug Marrone benched Blake Bortles in favor of Cody Kessler.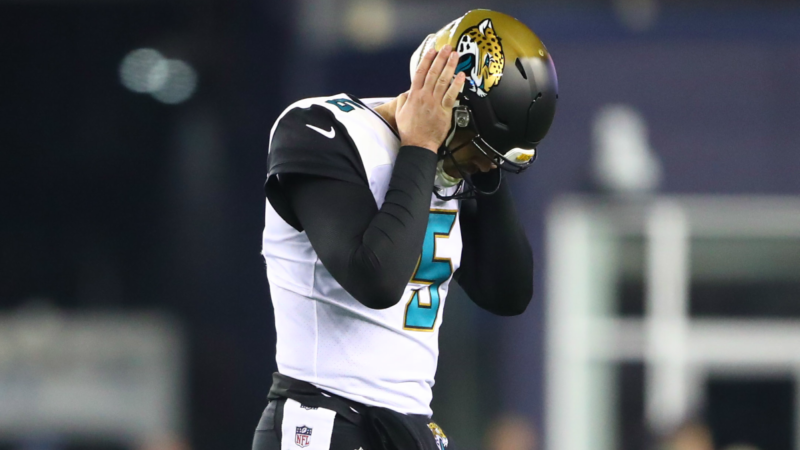 The public can't help but be swayed by this recency bias. But sharps know to sell high on good news and buy low on bad news.
Despite 70% of bets taking Philadelphia, the Eagles line has remained largely frozen at -3. Every time the bookmakers adjust the spread to Eagles -3.5, sharps have gotten down hard on Jacksonville and gobbled up the Jags with the crucial +3.5 hook.
Pros across the market have hammered the Jags throughout the week, triggering seven different bet signals across the market.
The Jaguars are also in a valuable historical spot. They fit the profitable Bet Labs PRO system Fade Steam Moves (63.6% ATS, +47.13 units, 23.6% ROI since 2005).
Washington Redskins at New York Giants
Sharp angle: Giants (+1)
Kickoff: 1 p.m. ET
The Giants (1-6) are one of the most disappointing teams in the NFL this season. They're also in tank mode, having jettisoned Eli Apple and Damon Harrison for picks this week. The public wants nothing to do with them, especially against the 4-2 Redskins.
This game opened at the eyebrow-raising spread of Washington -1. Public bettors see a gift from the sportsbooks, thinking the Redskins will easily roll over the imploding G-Men.
However, despite 80% of bets taking the 'Skins -1, this line has remained frozen at -1. Why hasn't the overwhelming public support moved to 'Skins -2 or -3? Because wiseguys have been pounding the Giants.
Pros crushed Giants +1, triggering seven different steam and reverse line moves. New York is only getting 25% of bets, but 36% of dollars — further indication of smart money in their favor.
It looks disgusting, but wiseguys are backing Eli & Co. at home to win a close one straight up.
Indianapolis Colts at Oakland Raiders 
Sharp angle: Raiders (+3)
Kickoff: 4:05 p.m. ET
The Raiders (1-5) are in a situation similar to the Giants. Jon Gruden continues to clean house and stockpile picks. There's also locker-room drama surrounding Derek Carr "crying" and losing the respect of his teammates.
Average Joes see a dumpster fire and are fading the Raiders as fast as they can.
The game opened at a pick 'em. With Amari Cooper gone, Beast Mode on IR and 71% of bets hammering Andrew Luck and the Colts (2-5), Indy has moved from a PK to a three-point favorite.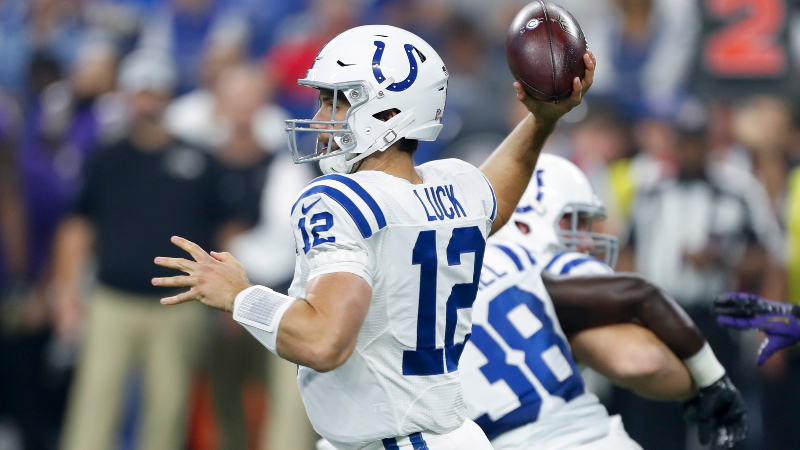 Once again, sharps are zigging while the public zags. As soon as the line moved to the key number of three, wiseguys hammered Oakland +3 at several books. The Raiders are in disarray, but getting a home dog at +3 after opening at a PK is such good value that the Goodfellas couldn't pass it up.
Oakland also fits the profitable Bet Labs PRO system Bet Against Public After Bad Game (61.6% ATS, +46.37 units, 19.2% ROI since 2005).