The Action Network's Super Bowl Predictions: Our Entire Staff Picks 49ers vs. Chiefs Winner
Credit:
Cliff Hawkins/Getty Images. Pictured: Signage is displayed inside the Miami Beach Convention Center prior to Super Bowl LIV.
While it's not a company priority that everyone at the Action Network bet on the Super Bowl, it's still the freaking Super Bowl!
With that in mind, we decided that it's not enough to have our editorial staff make picks for the Kansas City Chiefs vs. San Francisco 49ers. We've tapped everyone from every department around our company to list their favorite pick to win the big game.
Our brilliant minds are even more split on this matchup than the market, which makes the Chiefs 1.5-point favorites — San Francisco and Kansas City garnered 20 votes each.
We'll start with the expert(ish) analysis — and lovable sports clichés — of everyone who picked the 49ers then wrap with explanations from Chiefs backers. (Note it is formatted alphabetically by first name, however, resident Chiefs fan and Executive Editor Scott Miller gets the honorary top spot under Kansas City.)
Super Bowl Predictions: 49ers vs. Chiefs Winner
Action Staff That Picked the 49ers to Win
Akshay Patel, Head of Engineering: Partial to the 49ers, but their formidable defense and running game will win them this game.
Brian Mead, Product: Niners haven't lost a game this season when I've worn my Roger Craig jersey so it's a lock
Christi Walsh, Contributor: The Niners' defense is a beauty and if anyone can slow down Patrick Mahomes, it's them. In addition, our four-year old told me the 49ers are going to win and he's smarter than me, so why fight it?
Danny Donahue, Editor: Ketchup is gross.
Evan Abrams, Sr. Editor/Social Director: Run game, defense, execution. High-flying offense tends to work in playoffs getting you to big game, especially when comebacks are required (see: Texans-Titans). I see San Francisco trying to control pace, clock and the game. 27-24 final.
Joe Maguire, Software Engineer: Because Scott Miller told me to pick the Chiefs.
John Hession, VP Growth: Obviously.
Josh Dombro, Growth Marketing Manager: I've been a 49ers fan all my life. Defense wins championships.
Justin Katz, Social Media Specialist: The 49ers stout defense and run game have led them to the fourth-best Time of Possession in the NFL. Meanwhile, KC is ranked 21st in this category. In the Chiefs' past nine games where they have lost the TOP battle, eight were losses. The 49ers will use this blueprint to their advantage and take over.
Kyle Western, Head of Analytics: My phenomenal wife is a foul-mouthed Philly jawn. I paid my dues in Allentown. Our two adorable daughters have Cheez Whiz in their veins. Obviously, we're rooting for Andy Reid. Taking the Niners here is merely an emotional hedge. We'd hate to see Big Red endure the indignity of a second Super Bowl defeat; but if we must, then we'll drown out the disappointment with a round of wooder ice in Green Dot City.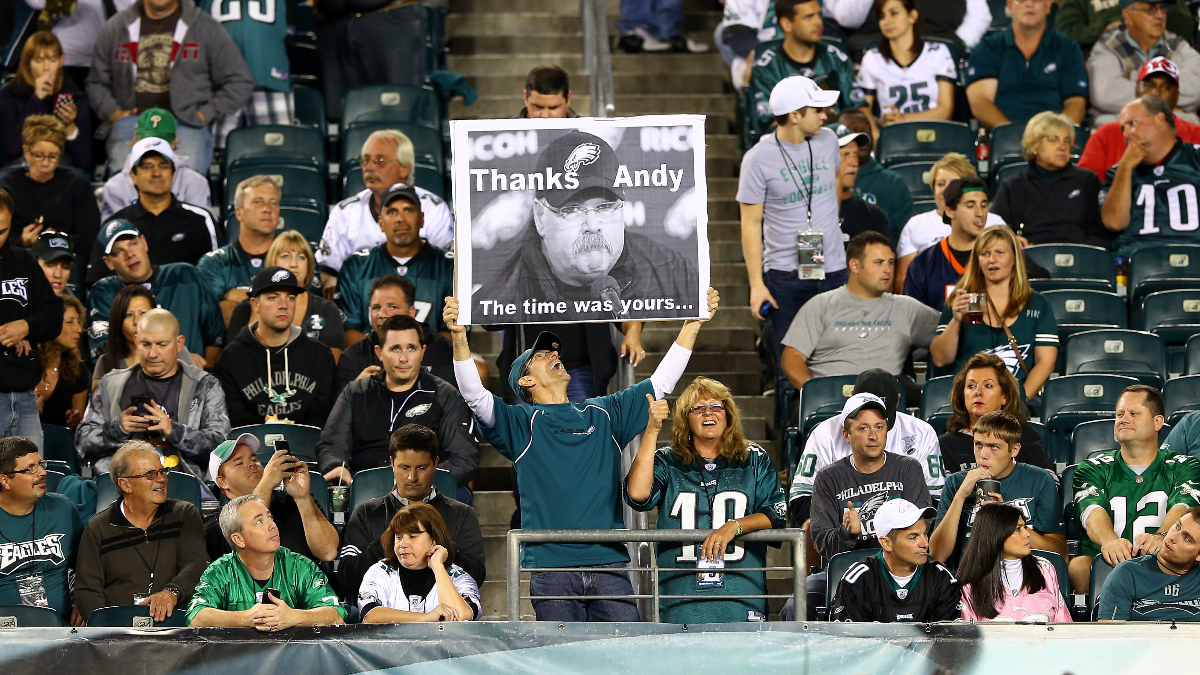 Matt Hoenecke, Web Lead: Their pass rush is dominant and their offense has been consistent. Mahomes is able to come back in games when their opponent only rushes three. That won't be the case this Sunday.
Matt Restivo, Technology: Give me the better defense, and I'm fading Andy Reid.
Matthew Freedman, FantasyLabs Editor-in-Chief: The 49ers should be able to rush the ball against a subpar Chiefs run defense, they should be able to get adequate pressure with their defensive line and they have the league's No. 1 pass defense.
Paul Hart, Staff Engineer: SF has better defense, specifically better run D is always a good signal.
Rob Perez, Senior NBA Producer: Defense wins championships.
Ryan Patsko, Engineer: Because defense. And the whole Andy Reid is bad at clock management thing.
Sean Koerner, Director Predictive Analytics: My power ratings have the Chiefs -1.5 here so I agree with the market that they should be slight favorites. However, I recently discovered I have a 49ers 30-1 bet I made back in March 2019. So I'll be rooting for that ticket to cash here. Go Niners!
Sean Zerillo, Staff Writer: 49ers are the more balanced team with the ability to dominate the line of scrimmage on both sides of the ball. Their ability to control the tempo with their running game and to get to Mahomes without blitzing should prove to be the difference-maker.
Stuckey, Senior Writer: I make it Chiefs -1.5, but tend to side with the better defense in the Super Bowl. The weakest unit in this game is the Chiefs D and it doesn't match up well at all with the 49ers. Patty Mahomes is the best player in this game and won't make it easy but I think the 49ers find a way in a thriller.
Travis Reed, Product Manager: I have been a Chiefs fan my whole life and we are not allowed to have nice things.
Action Staff That Picked the Chiefs to Win
Scott Miller, Executive Editor: As a Chiefs fan, this 49ers defense terrifies me. But it's hard to trust Jimmy G to go toe-to-toe with Mahomes when his coach continually takes the ball out of his hands in big spots.
Adam Ziegler, Devops Engineer: Flipped a coin.
Ben Picard, Product Designer: Mahomes deserves a win.
Bryan Patton, Senior DevOps : Speed — you can't double both Tyreek Hill and Travis Kelce with Mahomes' legs. I think the Chiefs win a shoot out.
Conor Powers, Social Media Coordinator: Patrick Mahomes, Patrick Mahomes, Patrick Mahomes. He's the best quarterback in the game and it's not particularly close. Aside from that, as a Falcons fan, I refuse to pick Kyle Shanahan to win a Super Bowl after witnessing him blow a 28-3 lead in Super Bowl LI firsthand.
Daniel Scotti, Product: Rewatched Navajo Joe last weekend.
Devin Lundey, Software Engineer: I hate the 49ers.
Jack Manning, Customer Success Specialist: Mahomes vs. Jimmy G.
John Ewing, Analyst  Patrick Mahomes is the best player in the game. Patrick Mahomes plays for the Chiefs. KC wins 31-21.
John Hoedeman, Lead Mobile Engineer: KC shut down Derrick Henry, so I don't think SF is going to be able to run it down the Chiefs' throats like they did to GB and MN. Plus Mahomes will probably do something crazy.
Katie Richcreek, Editor: This is so close to a coin-flip that I'm picking the team with the quarterback who I (and his coach) trust more. Plus, as my conspiracy-theorist colleague Michael Leboff would (probably) say, a Chiefs win is the better narrative.
Kevin Cassata, Eng Team: Chiefs implied probability to win is higher from spread and also Chiefs are rated higher in base ratings models I have looked at.
Malik Smith, Editor:  Kevin Harlan (aka the play-by-play G.O.A.T) will be calling this game on radio. He can literally make paint drying sound awesome, so imagine how great he will be when Mahomes throws for 10 touchdowns in the Super Bowl?
Matt Mitchell, Sr. Producer: I refuse to live in a world where an offensive genius like Andy Reid loses to a guy who can't even wear a baseball cap correctly.
Matt Moore, Senior NBA Writer: As a Chiefs fan discovering what it's like to actually believe good things are possible for the first time, I am unnerved but taking the Chiefs. Jimmy G has to show me he can put up 30+. I'm an analyst: numbers and x's and o's. But I don't care how good the defense is, I believe in Mahomes.
Melissa Betts; VP, Finance & Strategy: They're hyped after 50 years of wait time.
Patrick Keane, CEO: Scott Miller will cry like Richard Christy:
Sam Huffman, Developer: At a spread of -1, @TheDecider — an account I've setup to track automated picks made by an AI program I've been working on — gives KC a 56.4% chance of winning. It has been correct for ~70% of KC's moneylines this season.
Sameeh Khan, Software Engineer: Mahomes Mamba Mentality.
Steve Petrella, Editor: I trust teams that can throw the ball effectively more than teams that can run the ball effectively. Don't let me down, Andy.
How would you rate this article?