College Football Picks, Best Bets: How Our Staff is Betting Thursday's Week 9 CFB Games
Credit:
Ryan Collinsworth/Action Network.
Thursday nights are for football on both the college and professional levels.
Along with the NFL's matchup between the Baltimore Ravens and Tampa Bay Buccaneers, we have three college football matchups on deck.
It all starts with an ACC/Sun Belt doubleheader at 7:30 p.m. ET.
Virginia Tech begins the night when it travels to Raleigh, North Carolina, to take on NC State in a cross-division matchup. At the same time, Louisiana hits the road to Hattiesburg to face Southern Miss in another weeknight Fun Belt feature.
To wrap things up, Utah makes the trip to Pullman to go to battle with Washington State in a rare Thursday night edition of Pac-12 After Dark.
Our college football betting analysts broke down all three matchups below and shared a pick. So, read on for their full breakdowns and bets — and be sure to check back tomorrow for our Friday night college football coverage.
Let's have a night.
---
Friday College Football Best Bets
The team logos in the table below represent each of the matchups that our college football staff is targeting from today's slate of games. Click the team logos for one of the matchups below to navigate to a specific bet discussed in this article.
Game

Time

Pick

7:30 p.m. ET

Virginia Tech +13.5

7:30 p.m. ET

Southern Miss -1

10 p.m. ET

Under 55.5

Specific bet recommendations come from the sportsbook offering preferred odds as of writing. Always shop for the best price using our NCAAF Odds page, which automatically surfaces the best lines for every game.
---
Virginia Tech vs. NC State
By Keg
It's Week 9 of the college football season, and the Virginia Tech Hokies are still looking for their first road win. They head to Raleigh to face NC State on Thursday night hoping to also end a four-game losing streak.
Meanwhile, NC State is trying to get back on track after suffering an embarrassing 24-9 loss at the hands of Syracuse last week.
The oddsmakers don't have much faith in the Hokies, making them a 14-point underdog. But Raleigh has been kind to Tech as of late, as VT is on a five-game win streak in the series, which includes the last two meetings in Raleigh.
Can it find more of that magic and pull off the upset?
---
When it comes to the Hokies offense, I struggle to find any redeeming qualities.
In their last game against Miami — which lost to Middle Tennessee; people forget that — the Hokies were at risk of being shut out for the first time since 1995 until the fourth quarter.
The Virginia Tech offense ranks among the bottom three in the ACC, averaging just 19.1 points and 321 yards per contest. As a team, it sits second-to-last in both rushing and passing offense.
Quarterback Grant Wells is worse than only his in-state counterpart, Brennan Armstrong of Virginia, when it comes to interceptions.
How did this team win even two games, you ask? Well, first of all, those two wins came at home over Boston College and Wofford.
The Hokies have benefited heavily from opponent penalties as well. However, I'm not yet convinced that it's due to their ability to draw penalties in crucial situations.
---
NC State has some serious concerns of its own, but I wonder which is more concerning — the loss of starting quarterback Devin Leary or head coach Dave Doeren's decision to keep it a secret from the wagering public before kickoff of the Syracuse game.
And as much as I'd love to rally around FCS alumnus Jack Chambers, the drop-off was game-changing for the Wolfpack. In fairness, Chambers was solid, completing 60% of his passes for 160 yards and one touchdown. However, as a team, the Wolfpack took four trips to the red zone and came away with just three field goals.
Syracuse has the second-best red zone defense in the conference, while Virginia Tech ranks dead last. It's still hard to trust a backup quarterback thrown into an urgent situation, especially against a Hokies team starving for a win.
The Wolfpack defense is among the best in the ACC and the nation. NC State is holding opponents to just 16.9 points and 310 yards per game while ranking top-30 in Defensive Success Rate and Defensive Finishing Drives.
I have no doubt the Wolfpack defense can keep the Hokies in check. My genuine concern is whether or not their offense can produce enough to cover a near two-touchdown spread.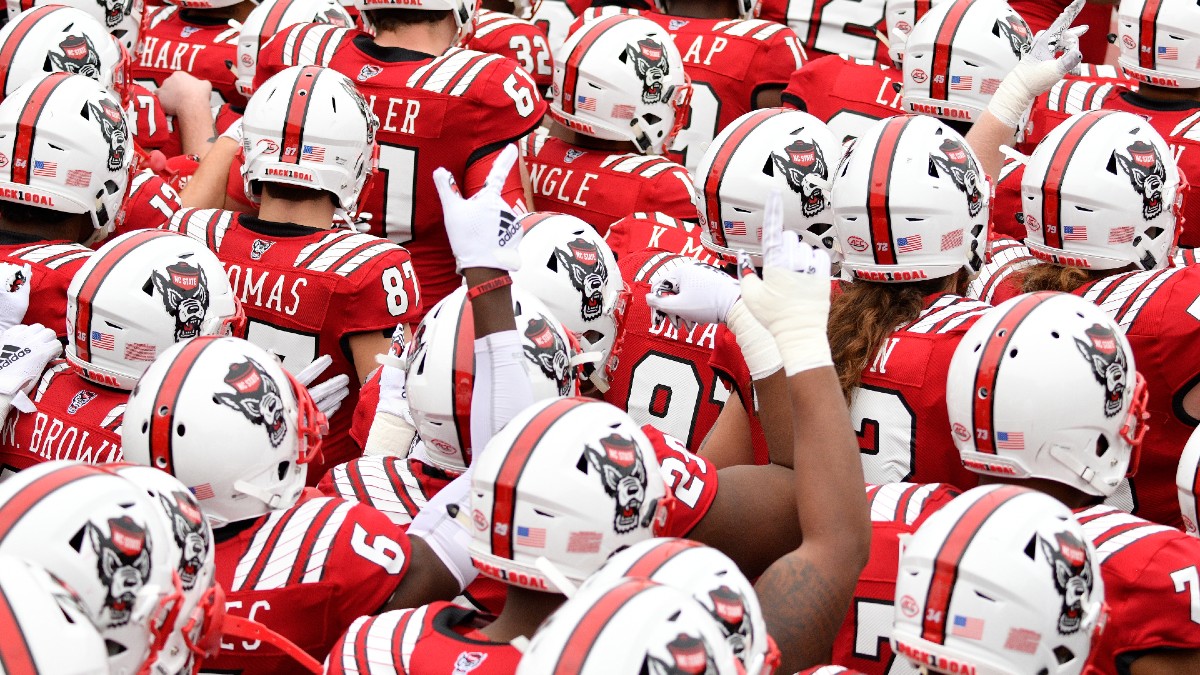 ---
Virginia Tech vs NC State Betting Pick
The Virginia Tech Hokies are bad at football; there's no other way to say it. They've been blown out by West Virginia, North Carolina and Pitt.
However, Chambers might be even worse.
At Charleston Southern, Chambers threw 23 interceptions in two seasons. Add in the 2020 spring season, and he threw 27 interceptions in 26 games. He had 22 turnover-worthy plays in 2021 against FCS competition, according to PFF. It still would've led the country among Power Five teams that year.
Chambers had some luck against Syracuse, but I'm not confident in him as nearly a two-touchdown favorite against any Division I team in the country — much less one that needs a win like it needs air to breathe.
I know Virginia Tech is a tough team to watch and lay money down on. But I'd back the Hokies here at any number +10.5 or better. Our Action Network projections make VT just a 9-point underdog.
Pick: Virginia Tech +13.5 ⋅ Play to +10.5
---
---
Louisiana vs. Southern Miss
By Keg
The Ragin' Cajuns head to Hattiesburg for a Sun Belt West showdown on Thursday night. And while 2022 marks the Golden Eagles' first year in the Sun Belt, these teams have a considerable amount of history between them.
Southern Miss leads the all-time series 40-11-1, a matchup that dates back to 1923. However, Thursday night's meeting will mark the first game in the series since 2016.
The Golden Eagles are riding a nine-game win streak in the series, own a 22-1 all-time series record at home and haven't lost in Hattiesburg since 1989. They'll look to extend their streak on a national stage Thursday night on ESPN2.
Meanwhile, Ragin' Cajuns' first-year head coach Michael Desormeaux is looking to spice up the conference in his first year. Louisiana is on a two-game conference win streak with a backup quarterback who is playing well.
Can he stay hot against the Golden Eagles, or will the heat be too much?
---
Things looked bleak for the Ragin' Cajuns after they lost their first two conference games and their starting quarterback. But in came Ben Wooldridge, who had been splitting time with Chandler Fields before he got hurt.
Wooldridge has thrown for 546 yards in the past two games. He's also thrown seven touchdowns without recording a single interception.
In their last game against Arkansas State, he set career highs in passing yards, attempts, completions and threw his longest pass. He also tied the school record with five touchdowns in a single game and completed passes to 10 different receivers.
His numbers have been astounding, but the most important one has been his ability to limit turnovers.
Louisiana will likely be without two of its best backs this week, as Chris Smith is questionable and Terrence Williams is out for the year. However, Wooldridge gives this offense its best chance to win the game if he puts up numbers like last week and limits turnovers.
ULL will be up against a defense that's tied for fourth in the Sun Belt in interceptions. Turnovers could be a deciding factor in this game, and the Ragin' Cajuns defense is set to have the upper hand against a Southern Miss offense that has thrown 11 interceptions.
Defensively, Louisiana matches up well with the Golden Eagles, but so does nearly every other team. Southern Miss ranks outside the top 100 in Offensive Success Rate, Offensive Finishing Drives and Offensive EPA per Play.
---
Despite a lackluster offense, the Golden Eagles are finding ways to win games. Southern Miss sits 2-1 in conference play and 4-3 overall despite being among the worst teams in the conference offensively.
Southern Miss averages 25 points and 334 yards per contest. Its offense relies heavily on star running back Frank Gore Jr., who ranks sixth in the conference in rushing yards, averaging 84.8 yards per game and 4.9 yards per carry.
The defense has led the Golden Eagles to four wins in their past five games. Southern Miss comes in ranked 32nd in Defensive Havoc, making them one of the few teams that match up well against a Ragin' Cajuns team that ranks 37th in Havoc Allowed.
Southern Miss also ranks 14th in Defensive Success Rate against a Louisiana team ranked 31st. I expect few scoring opportunities in this game.
---
Louisiana vs Southern Miss Betting Pick
As crazy as it sounds, I think the return of Louisiana's starting quarterback could put this game in jeopardy. Fields struggled earlier this season, and Wooldridge has had the hot hand.
Desormeaux said Wooldridge would get the start, but if things get tough against a solid Golden Eagles defense, I think they could go from bad to worse with Fields coming in.
The Southern Miss defense has frustrated teams week in and week out, and that's precisely what it'll do here against the Ragin' Cajuns. It'll also be able to control the clock against a middle-of-the-pack rush defense in the Sun Belt.
Louisiana has been one of the worst teams in the conference in red-zone defense. Despite their Finishing Drive numbers, the Ragin' Cajuns allow opponents to score on 90% of red-zone trips.
As a bonus, sharps are all over the Golden Eagles. Southern Miss is catching just 47% of bets but 91% of the money.
Bet the Golden Eagles to extend their series win streak.
Pick: Southern Miss -1 ⋅ Play to -2.5
---
---
Utah vs. Washington State
By Cody Goggin
This Thursday night, we have a solid conference matchup between two teams coming off of byes.
Utah will look to continue its path toward a potential Pac-12 Championship appearance, while Washington State sees a path toward bowl eligibility in its first full season under Jake Dickert.
These two teams match up in a way that almost counteracts their opponent's strengths, which makes this an interesting game. Neither offense is particularly explosive, which could lead to this being a lower-scoring affair.
---
Utes Offense
This Utah offense has been among the best in the country this season. It ranks 11th in the country in Offensive Success Rate, 28th in EPA per Play and 10th as a whole, according to SP+.
Utah has scored at least 26 points in every game this year, which has led it to its impressive 5-2 record.
The Utes will need to pick up this win in order to keep their hopes of defending their conference title alive. They sit 3-1 in conference play with their one loss coming against UCLA. Overall, this is an up year for the Pac-12 at the top, making it harder to reach the conference championship game.
Quarterback Cam Rising has been a key source of Utah's success on offense. Rising is averaging 0.25 EPA per dropback this season and has 12 passing touchdowns through the air compared to just four interceptions. Rising ranks 17th nationally in overall PFF grade among quarterbacks with at least 20% of their team's passing snaps.
Despite their success, the one thing this Utah offense lacks is explosiveness. It ranks 116th in FBS in explosiveness, coming in at 96th on the ground and 120th through the air. If the offense can't generate big plays, it may be susceptible to mistakes on long drives.
Utes Defense
Utah's defense has not lived up to the level it's typically been expected to play at, ranking 82nd in Defensive Passing Success Rate and 59th in Defensive Rushing Success Rate.
It's been susceptible to big plays on the ground, sitting at 109th in EPA per Rush Against and 91st in defending explosiveness on the ground.
This defense has been very hit-and-miss this season. It allowed 16 points or less in a four-game stretch against weaker offenses but then gave up 42 points to both UCLA and USC in back-to-back weeks. 
If Utah's defense can replicate the former, I would expect it to suppress the Cougars offense easily. But with how inconsistent the Utes have been on that side of the ball, it's difficult to know what to expect from this unit.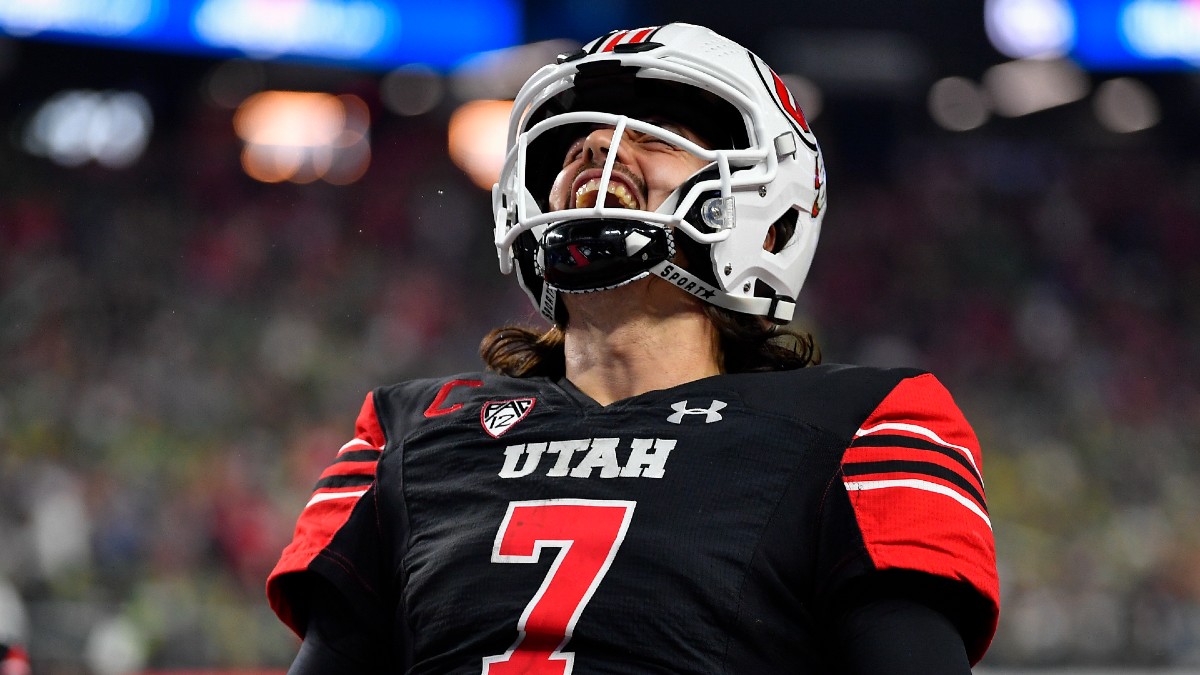 ---
Cougars Offense
Washington State's offense has gotten by this season mostly on the back of its run game. It ranks 39th in Rushing Success Rate and 44th in EPA per rush. 
Compare that to its rankings of 64th in Passing Success Rate and 84th in EPA per Dropback, and it's clear where the Cougars' offensive strength lies. 
While rushing has been what they're most successful at, the Cougars tend to pass the ball at a much higher frequency. Washington State ranks second in the nation in pass play rate at 67%.
They don't run often, but it has worked well when they have.
Cougars Defense
The defense has been the strongest part of this Washington State team. The Cougars rank 39th in Defensive Success Rate and 25th overall in SP+, but they've been much stronger defending opposing passing attacks.
In the same way that Utah has struggled to produce explosive plays this season, the Washington State run defense has been great at preventing them. The Cougars rank 19th in explosiveness against the run. However, they do tend to allow explosive plays in the passing game, ranking 112th in the country.
The key for this Cougar defense will be to keep Cam Rising in check to prevent long pass plays while not getting eaten up by the Utes' rushing attack on early downs.
---
Utah vs Washington State Betting Pick
I think things set up well for a lower-scoring affair here. Utah's biggest strength in its passing game lines up with the biggest strength of Washington State's, which is its pass defense. 
This Utes offense averages 27.9 seconds per play, which ranks 95th in the nation.
Utah's offense lacks explosion, and the Cougars should be able to keep any explosive run plays in check. This will force Utah to run the ball successfully on early downs, which will chew clock.
On the other side, Utah's defense has struggled to defend elite offenses but has done well against others. Washington State's offense would fall in the second category, as it hasn't been particularly strong this season.
The Cougars will have to sustain long drives to score. Their passing offense hasn't shown an explosive element despite pass plays making up two-thirds of their offensive plays.
With multiple paths to the under here, I like a bet on this total.
If Utah's offense does find success, there's still a chance the Cougars offense can't get anything done against this defense and still suppresses the total. I would take this down to 54 points.
Pick: Under 55 ⋅ Play to 54
How would you rate this article?
This site contains commercial content. We may be compensated for the links provided on this page. The content on this page is for informational purposes only. Action Network makes no representation or warranty as to the accuracy of the information given or the outcome of any game or event.