Fantasy Busts: 6 Players Our Experts Think Are Risky Picks
Credit:
Terrence Lee-USA TODAY Sports. Pictured: Antonio Brown
Our experts identify six potential fantasy busts to note heading into the final stretch of drafts.
Who's at risk of busting in 2019?
Matthew Freedman, Sean Koerner and Chris Raybon identify six potential fantasy busts heading into the final week of drafts.
---
>> Build custom cheat sheets featuring our experts' latest fantasy football rankings with our Draft Kit.
---
Aaron Rodgers, QB, Packers
Since Jordy Nelson burst on the scene with 15 touchdowns in 2011, Rodgers has played 74 games with Nelson and 37 without. Without Nelson, the drop-off has been steep in every category: 8.3 yards per attempt to 7.1, 278.6 passing yards per game to 259.7, and 2.5 passing TDs to 1.8.
Rodgers posted a 25-to-2 touchdown-to-interception ratio last season and still finished as only the QB9 in points per game. Now he's transitioning to a new scheme that could be more run-heavy and is essentially asking him to change who he is as a QB.
He simply doesn't offer much upside at his average draft position (ADP) given the surplus at the position. — Chris Raybon
Dalvin Cook, RB, Vikings
I understand the enthusiasm surrounding Cook.
He's an efficient runner (4.7 yards per carry) and good pass catcher (40 receptions last season). Latavius Murray is gone, so there's the possibility that Cook could have more opportunity this season. Rushing guru Gary Kubiak is now with the Vikings as an offensive advisor, so the team should have a better rushing attack. And in Week 3 of the preseason, Cook broke off an 85-yard touchdown run.
But I'm pessimistic.
For all his hype, Cook has been mediocre at turning yards into touchdowns, primarily because he has just four carries inside the five-yard line since 2017. He could get more goal-line touches in 2019, but over the past two seasons, the Vikings have bestowed 16 touches within the five-yard line to Murray.
Although Murray is gone, it's possible that many of his high-value touches could go to the rookie Alexander Mattison, who is big (5-foot-11, 221 pounds) and young (21). On top of that, the third-rounder has a nose for the end zone: He scored 30 touchdowns at Boise State in his 27 games as a lead back.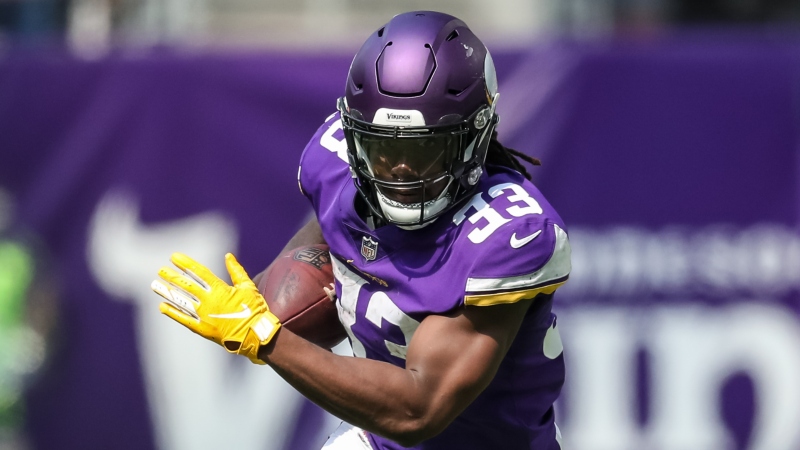 Mattison probably won't be a great player, but he could cut into Cook's usage: Teams typically don't draft young productive backs with size in the third round just to keep them on the bench. As a potential complement to Cook, the larger Mattison is a prime candidate for goal-line work. And if it's Mattison instead of Cook scoring most of the team's rushing touchdowns, the latter will be a massive bust. — Matthew Freedman
Nyheim Hines, RB, Colts
Hines out-touched Marlon Mack in a game the Colts were shut out, at which point the Colts seemingly soured on him. After averaging 10.2 touches per game over his first 12 games, Hines was given just 4.8 per game over his last six, culminating with three carries and no targets in his two postseason appearances.
In the offseason, head coach Frank Reich explicitly stated that Hines' workload would be affected by the drafting of rookie wideout Parris Campbell, who brings a similar skillset to the table in the passing game. — Raybon
Antonio Brown, WR, Raiders
He's still falling off that cliff.
Because of his famously frostbitten feet, Brown had remarkably little opportunity to develop any sort of rhythm with Derek Carr this offseason, and wide receivers tend to struggle in their first year with a new team.
Brown should continue to be targeted heavily, but there's no denying that his play slipped last year as he set career-low marks in a number of statistics, and Carr is a clear downgrade from Ben Roethlisberger.
The Raiders have a hard stretch of games to open the season and could legitimately be 1-6 or 0-7 entering their Week 9 home game against the Lions. If that happens, who knows what Antonio's state of mind could be?
Now 31 years old, Brown carries too much downside at his current ADP. — Freedman
Julian Edelman, WR, Patriots
I often find people taking Edelman as a "safe" solid WR2, but is he?
On a per-game basis, no question. However, he's been one of the more injury prone WRs throughout his career, but I rarely see anyone give him that label.
By comparison, Danny Amendola who has been in the league since 2009 (along with Edelman) is someone who has been labeled as "injury prone" and "made out of glass" has missed a median of two games a season over his career. Edelman on the other hand, has missed a median of 3.5 games a season. Granted, last season was due to suspension, but I find it odd that people consider Edelman "safe" given his history of missing games.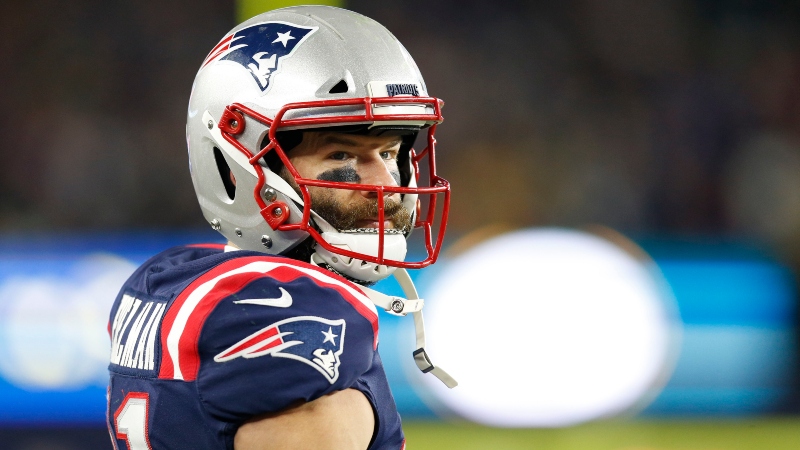 To recap, I'm not avoiding Edelman due to any on-the-field concerns this year, I'm just saying that you need to be careful with him as he has proven to be injury prone his entire career and that probably won't change as he turns 33.
He also goes at a time during the draft when I feel you should already have two WRs and be attacking the running back position. — Sean Koerner
Robby Anderson, WR, Jets
Don't forget that Anderson finished 2017 strong before failing to crack the top-60 fantasy WRs over the first 10 weeks of last season. He's not an ideal starting fantasy WR because, as his team's top deep threat, he runs low-percentage routes that cause him to post unpredictable week-to-week results.
The warning signs are there: Sam Darnold struggled with deep accuracy last season — his 35.0% accuracy rate on passes 20-plus yards downfield ranked 28th in the NFL, per Pro Football Focus — and Anderson's career splits with Quincy Enunwa active (2.9/43/0.25) lag compared to when Enunwa is out (4.3/62/0.45).
Perhaps most ominously, Anderson is nursing a preseason calf injury that has his Week 1 status up in the air and could linger. — Raybon
How would you rate this article?