Drafting 12 First Touchdown Scorers With the Best Value For Super Bowl 55
Credit:
David Eulitt/Getty Images. Pictured: Chiefs WRs Tyreek Hill, Mecole Hardman
First touchdown scorer is one of the most popular Super Bowl props each year. That's why we've added the ability to track those bets in our app — and why we asked six of the analysts who power our PRO Projections and/or fantasy football rankings to do a two-round draft of first touchdown picks.
One caveat: Picks had to be based on the best value available at each point, so this isn't about predicting the most likely — it's about finding a betting edge.
Now let's run through the results!
Note: All odds are as of Thursday and via DraftKings.
First Touchdown Odds Draft
1. Antonio Brown +1800
Travis Reed: Prior to getting hurt in the Divisional Round, Brown had a touchdown in four straight games and clearly has a good connection with Tom Brady.
I would rather have the longshot odds with Brown than pay up for the other Buccaneers receivers.
2. Tyreek Hill +650
Chris Raybon: Some people might see first touchdown props as a great opportunity to roll a long shot at juicy odds, but remember that this is an upcoming event where the "true" odds are not going to change much leading up to Sunday — as opposed to a future, where you have a chance for your long shot bet to gain massive value before being realized.
With that said, and given that the shortest odds are at a still enticing 6-1, I'm looking to go with the most likely outcome unless there's someone massively misprinted, which there is not.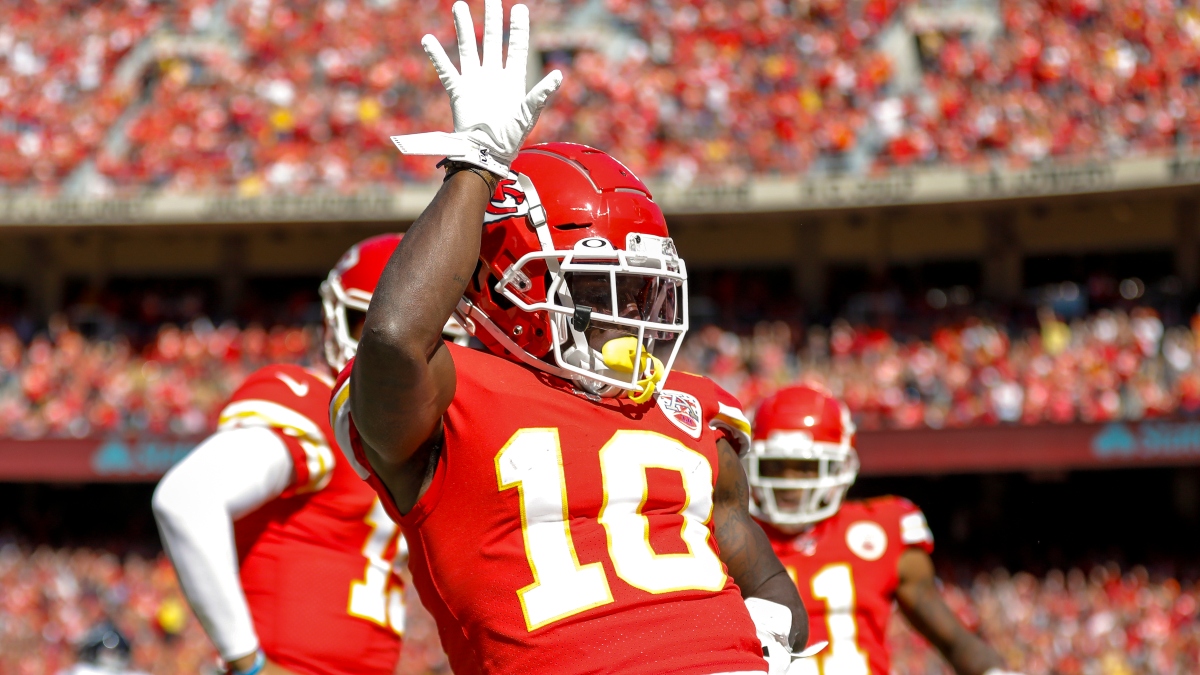 During the regular season, Hill was fourth in the NFL with 17 touchdowns, and he was second in both targets (43) and touchdowns in the first quarter (5). And since 2018, his 12 first-quarter scores are tied with Davante Adams and Dalvin Cook for the league lead. He delivered the first (and second) touchdown of the game when the Chiefs and Bucs squared off in Week 12, and even if Tampa Bay defensive coordinator Todd Bowles does everything in his power to try and take Hill away, he can render it futile by simply running away from the defense.
3. Leonard Fournette +1050
Matthew Freedman: The Bucs could look to slow the game down and keep the Chiefs' offense on the sideline by relying on their backfield, and the Chiefs' defense was No. 31 in Football Outsiders' rush DVOA and pass DVOA against running backs during the regular season.
In his past eight games, Fournette has seven touchdowns.
4. Mike Evans +900
Stuckey: I think there's a better shot the Bucs start with the ball, as they've elected to receive of late while the Chiefs generally always defer. The Bucs still may elect to defer as they did earlier in the season, but I do think they have more than a 50% chance of starting with the ball. Therefore, I'm more than happy to roll with Brady's favorite red-zone target.
5. Chris Godwin +1200
Sean Koerner: I was hoping Evans would fall to me here, but Godwin is the next best thing.
The Chiefs have let their opponent score first in 11-of-17 games this season (omitting Week 17). I view their slow starts as shark-like behavior — they are simply circling around their prey and observing it before going in for the kill.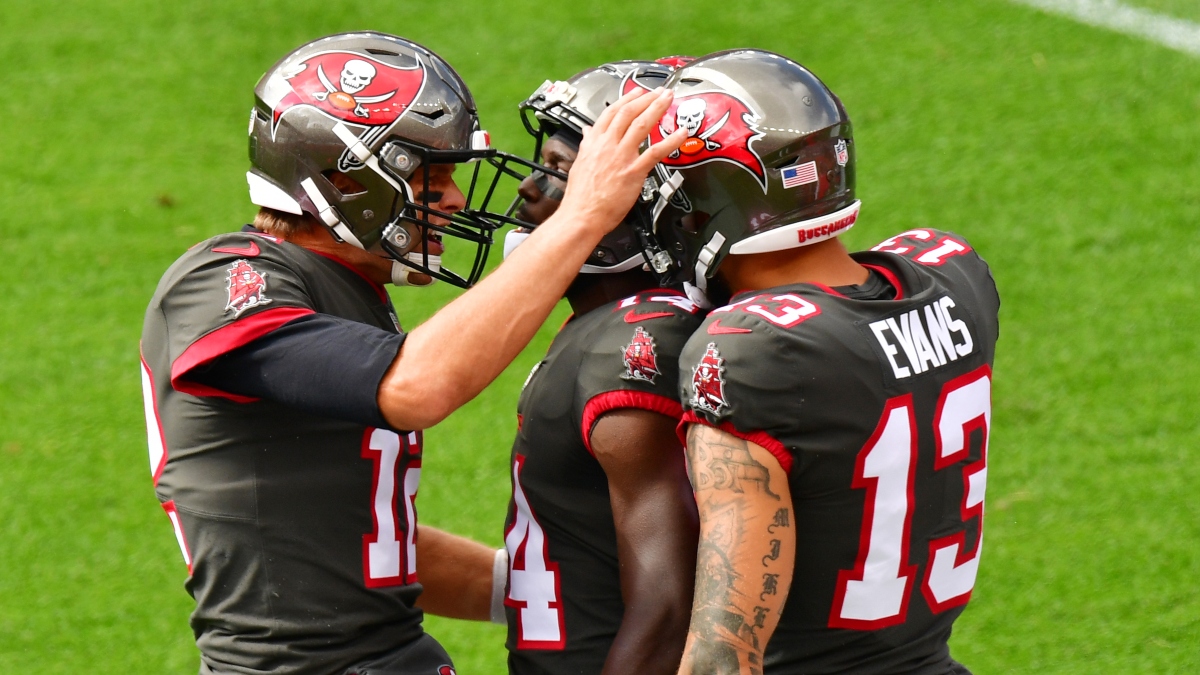 6. Cameron Brate +2200
Raheem Palmer: Brate feels mispriced given his recent uptick in red-zone targets. He caught a third-quarter touchdown in the NFC Championship and has nine red-zone targets over the last five games.
With the Chiefs ranking 25th in success rate against opposing tight ends (59%) according to Sharp Football Stats and giving up nine red-zone touchdowns to tight ends this season, I'll take my chances on Brate as a longshot.
7. Patrick Mahomes +1800
Raheem Palmer: The Chiefs have actually scored the first touchdown in 10 of their 18 games. Mahomes and Hill have each scored three of those 10 touchdowns.
It's hard not to like Mahomes because he's always a threat to score anytime the Chiefs are in the red zone. Flash back to last year in Super Bowl 54: Darwin Thompson was stopped at the 1-yard line on first down, and the very next play Mahomes scored on a keeper. With the absence of Eric Fisher and Mitchell Schwartz on the offensive line, we can assume that Mahomes will be under more pressure, meaning he'll be making more plays with his legs.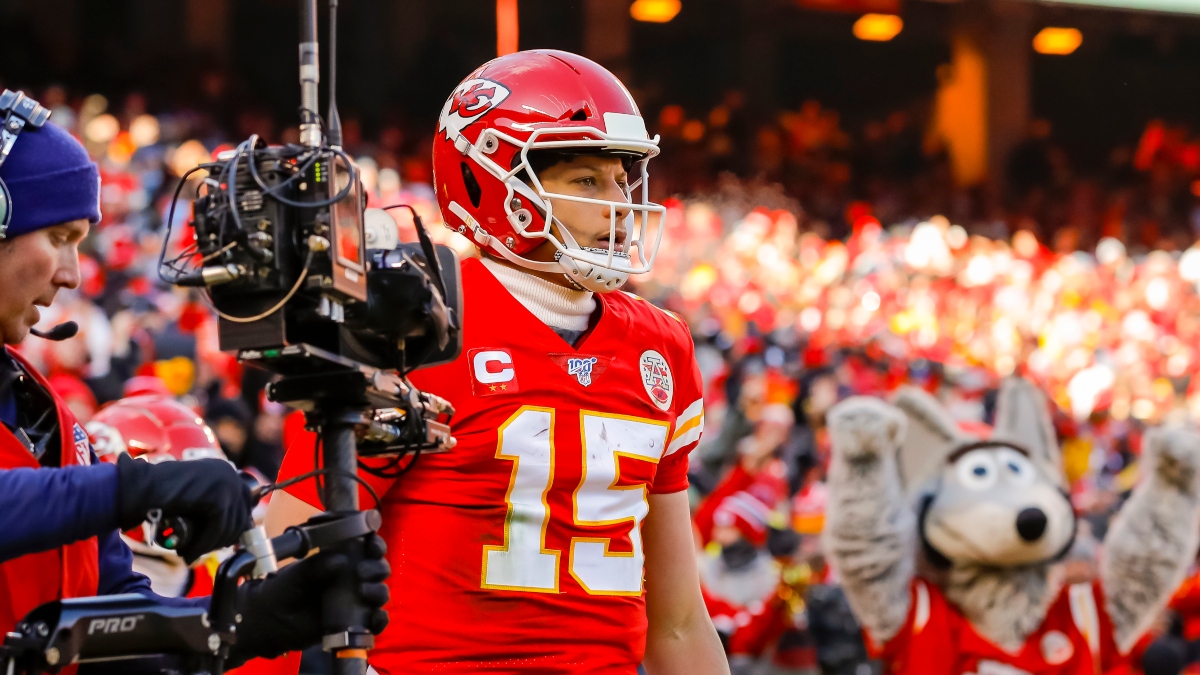 I also don't see him throwing deep much, and if this team methodically moves the ball down the field with less explosive plays, the Chiefs may find themselves in a similar situation to last year where they have the ball inside the five-yard line with a chance to score.
8. Travis Kelce +650
Sean Koerner: I decided to go with the chalk here despite my projections being in line with the 6-1 price tag. However, if Kelce scores the first touchdown of the game, will that come as a surprise to anyone?

I also liked the idea of doubling down on my two picks from our Super Bowl MVP Draft (Godwin and Kelce) in this market.
9. Sammy Watkins +2000
Stuckey: Let's hedge my Evans pick here in case the Bucs don't score first and go back to Watkins for some of the reasons I mentioned above.
Watkins also didn't play in the first two playoff games after taking a pay cut before the season to stay with the Chiefs, so there's a narrative-based play here. I can see the Chiefs drawing up something for him early — especially since that would make sense strategically with all of the attention on Hill and Kelce.
10. Mecole Hardman +1700
Matthew Freedman: Hardman has the ability to turn any touch into a touchdown, and if the Chiefs get the opening kickoff, Hardman might be the first player to touch the ball in the game.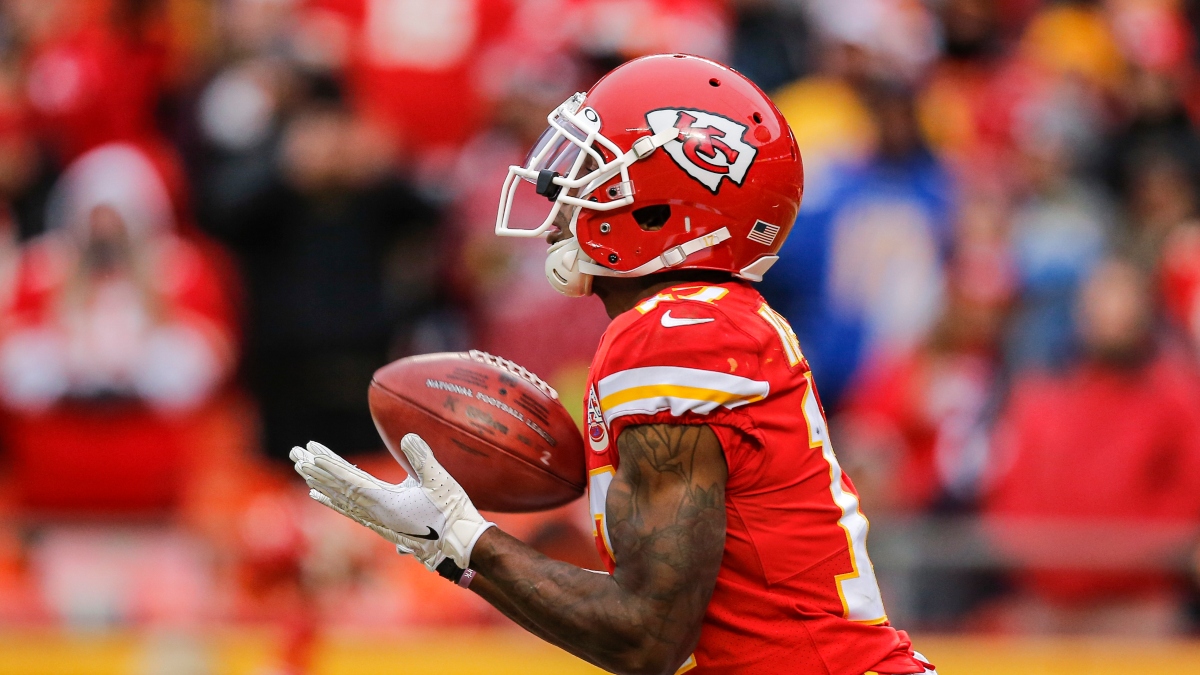 11. Ronald Jones +1800
Chris Raybon: As luck would have it, I've ended up with Tampa Bay's first touchdown scorer from the first matchup as well. That is not in any way predictive, but I do think Jones represents one of the best values on the board and am surprised he lasted this long.
Despite being overtaken by Fournette down the stretch, Jones still has logged double-digit carries in each of his last four games and leads the team with 24 total opportunities inside the 10. Fournette got all the carries on the first drive last week, while Jones got all the carries on the second, but I could see Bruce Arians trying to involve both backs early against Kansas City's 31st-ranked run DVOA defense — especially after Jones gashed KC for 103 yards and the aforementioned score on 10 touches in the first meeting.

Bonus pick: I also would have picked Tom Brady +3500 over anyone who went after Kelce. The middle-aged wonder has sneaked it across the pylon four times already this season while the Chiefs allowed seven touchdowns on the ground to quarterbacks, tied for third-most and includes four from a yard out.
12. Clyde Edwards-Helaire +1300
Travis Reed: I expect CEH to be the starting running back for the Chiefs. As I said in my case for him to win MVP, I could see him getting more targets than usual. Given that Mahomes has been injured twice on runs over the past two seasons, I would think they would avoid that around the goal line in this game. You have to avoid the Darrel Williams vulture, but I like the value at 12-1.
How would you rate this article?